Refurbishing Work
This is the way we work at monthly meetings.
Each wheelchair has a tag called
'maintenance check card.'
You mark each item on the card after finishing the work.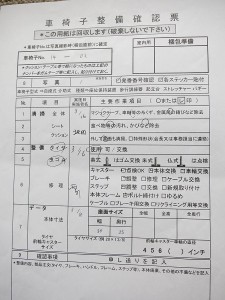 First – cleaning
You dust it, remove the dirt and rust using dusters and rust scrapers. You brush the dirt off Velcro, too. Clean the wheelchair politely. Just imagine you might use the wheelchair you are cleaning.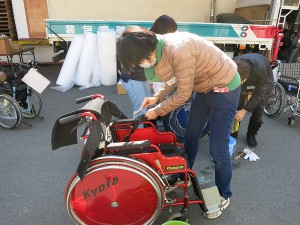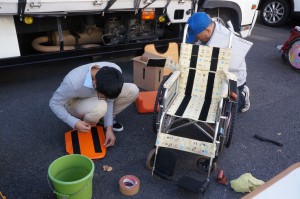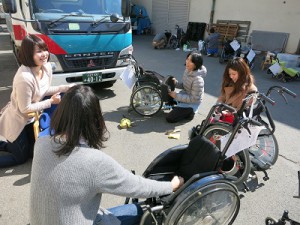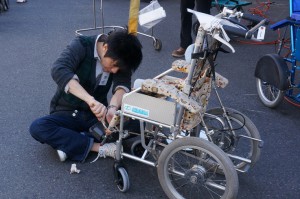 After cleaning comes examination. Following the checklist, you adjust the wrong or broken parts, exchange valve rubber of a tire and pump it.
The wheelchair having a problem goes to the repair team, after you fill in the checklist.

Repair Team
Under the strict guidance of the leader of 'repair team,' the president of wheelchair maker, repair team members are devoted to maintenance and repair such as exchanging casters, adjusting brakes, and pouring filler to prevent puncture. Maintenance is finished when the leader sign on the checklist, but the members often do the work over again until the leader gives them OK.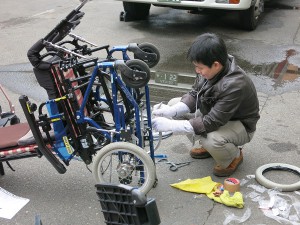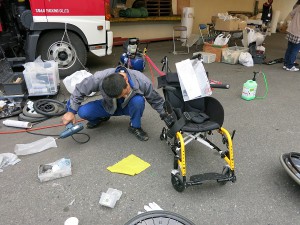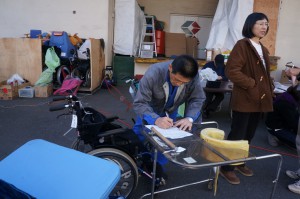 After a wheelchair is renewed, you measure the size of a seat. Then you stick the wheelchair a seal with the serial number on, and take a picture of the wheelchair with the same serial number card.
This information of each wheelchair is integrated into a photo list and sent to the place where the wheelchairs are delivered.The photo list is important for choosing which wheelchair to whom and also is helpful when we send fixing parts to each wheelchair.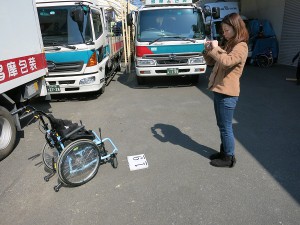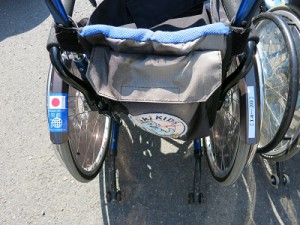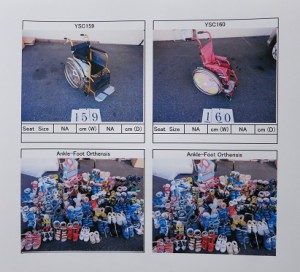 After taking pictures you pack each wheelchair for shipping. The wheelchairs are double-wrapped to prevent any damage in transportation. After packing you write the serial number on the wrapping in large letters so that you can check which one is loaded. (If no one remembers which serial number it is, you have to unpack it and start it all over again!) The finished(=packed) wheelchairs are kept in the warehouse.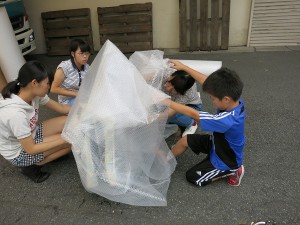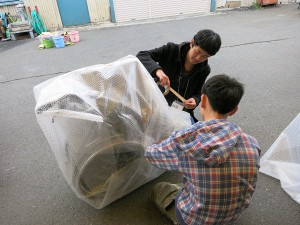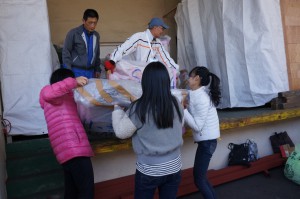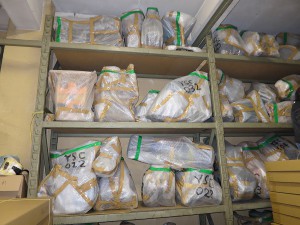 A variety of volunteers is a characteristic of our organization. It's a casual meeting. There are local high school students, college students, group of people from companies, aged group, and even nationality is various, too.
Ethiopians, Vietnamese, Malaysians, Nepalese, Chinese, Myanmarese, Filipinos. During the summer vacation, elementary school children work with such people from abroad. Isn't this international friendship?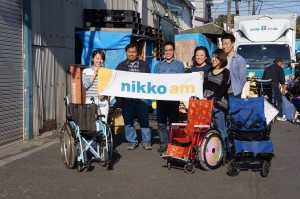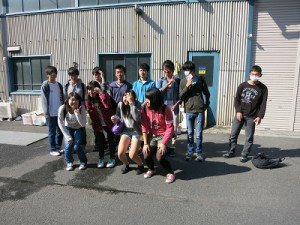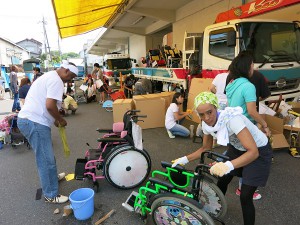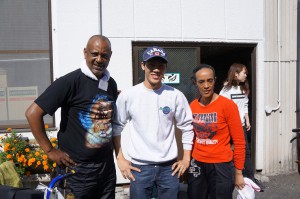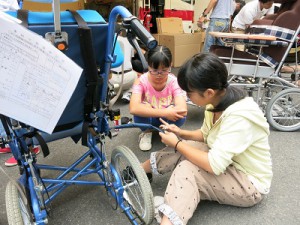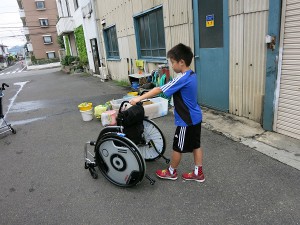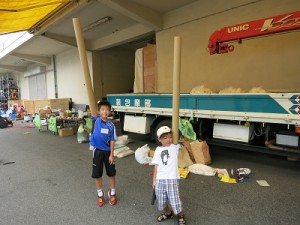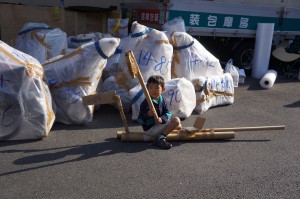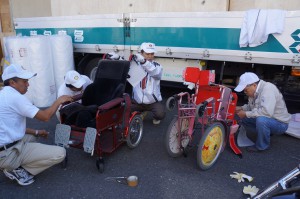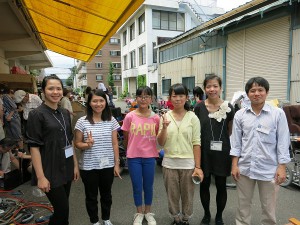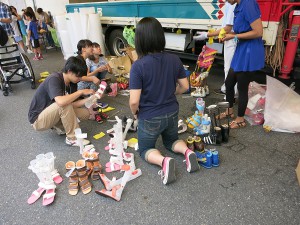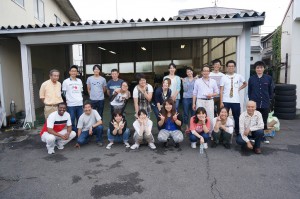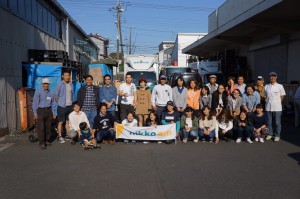 Sometimes the dishes of each country are served for lunch. This year Vietnamese members made their renowned Pho, fried spring rolls, and Vietnamese zenzai(sweet bean soup) three times. Everybody was satisfied with the real ethnic tastes. Thank you, Vietnamese members!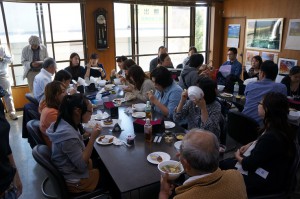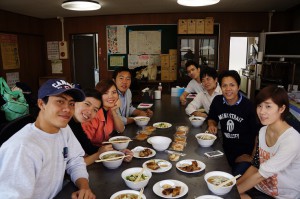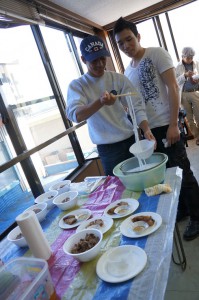 We meet on the third Sunday every month, all the year round. Please feel free to visit us.No preparation, no reservation is needed. All you need is love for children. We are looking forward to working with you!