Information from NGO
(Click the articles with * for details)

Topics
We got an inquiry the other day from Mr. Saito*1 , CEO of Saito Workshop Co.,Ltd.
We had provided them with 14 electric wheelchairs the previous time(April, 2019), but this time they said they were thinking of sending manual(ordinary) ones to Mongolia and asked us to give them some.
Our wheelchairs are donated from many special schools and inidividual owners with a promise to send them to needy children abroad and we are supposed to do so.
However, now that our warehouse has been full of wheelchairs collected from several schools, we've decided to offer 22 bigger-size wheelchairs and 4 electric ones to them. We thought that their request matches our notion of sending as many wheelchairs as possible to overseas children.
It's Saito Workshop Co.,Ltd. and the NPO "good!" *2 who will deliver our wheelchairs to Mongolia. The wheelchairs we offer them are not yet refurbished and they're going to send them to a Mongolian vocational college to refurbish them before delivering them to the children there. Mr. Saito is going to visit the college to give instruction to the students.
Mr. Saito says that he will send us the photos and report, which we will show on our website.
October 24, 2019 Hirokazu MORITA
------------Carrying Wheelchairs out------------
The following is our president, Mr. Morita and some of our members working with a Mongolian, Saito Workshop Co.,Ltd.,
who is in charge of transporting wheelchairs in Japan. He runs a company which exports cars and machinery from Japan to Mongolia.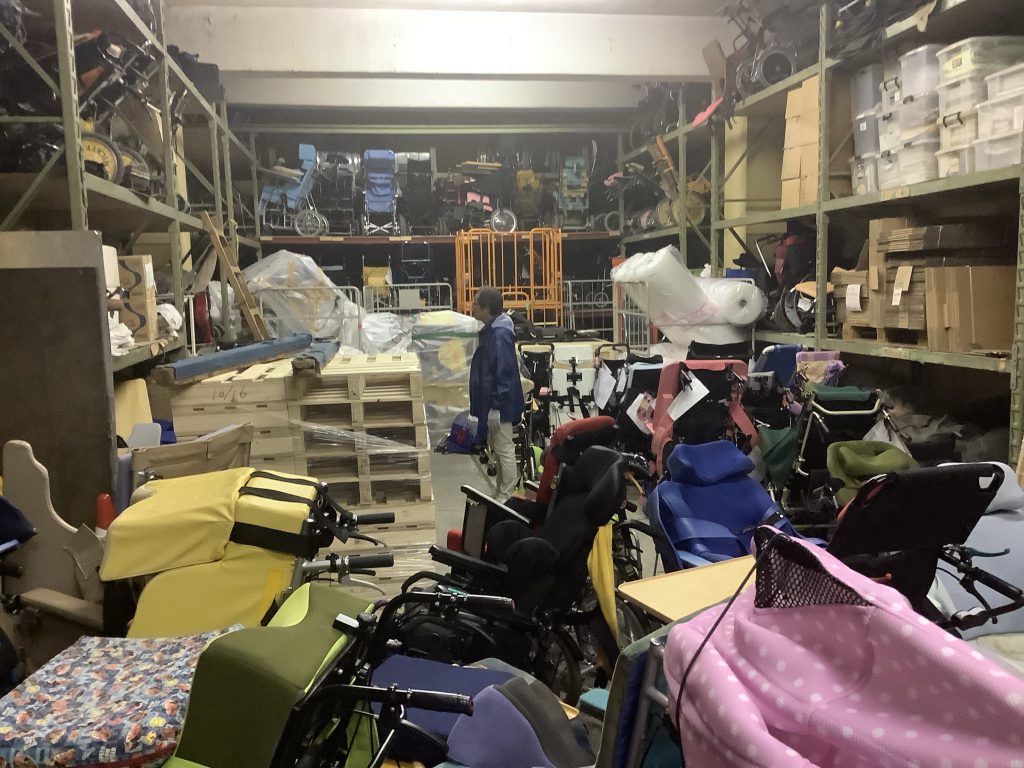 (Left) The warehouse full of collected wheelchairs.
(Right) 22 wheelchairs and 4 electric ones taken out to the truck.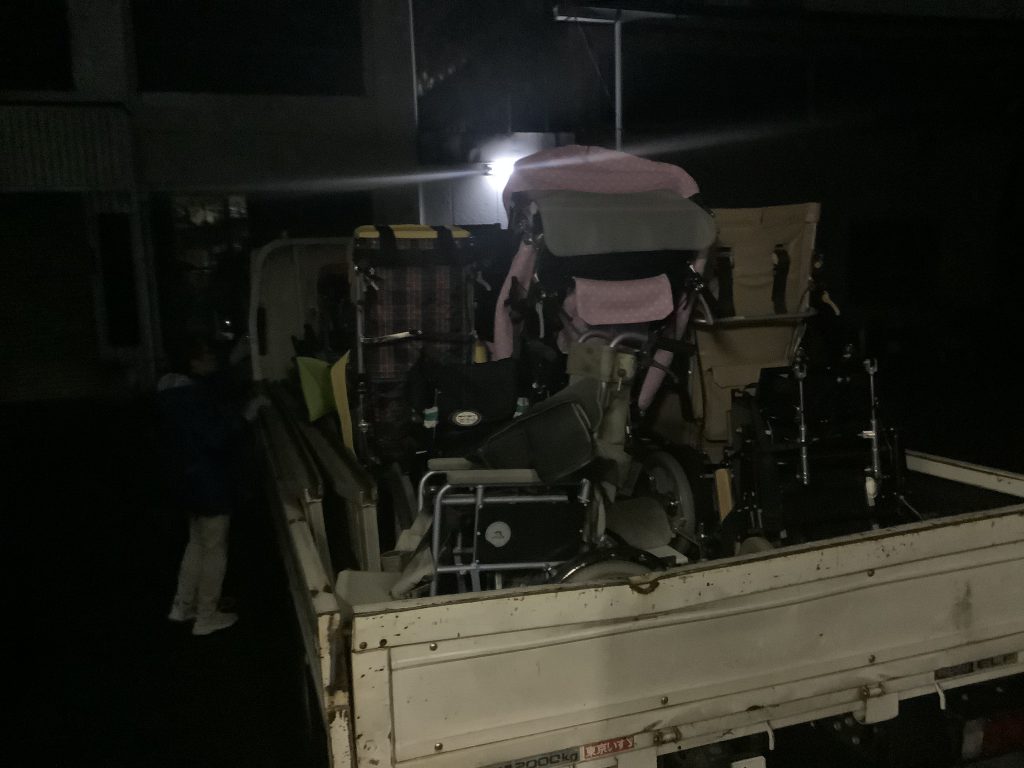 (Left) The two-ton truck went to Bando, Ibaragi, and back twice to deliver all the wheelchairs.
(Right) We also offered some donated stationery to Munfunasan Munfubato.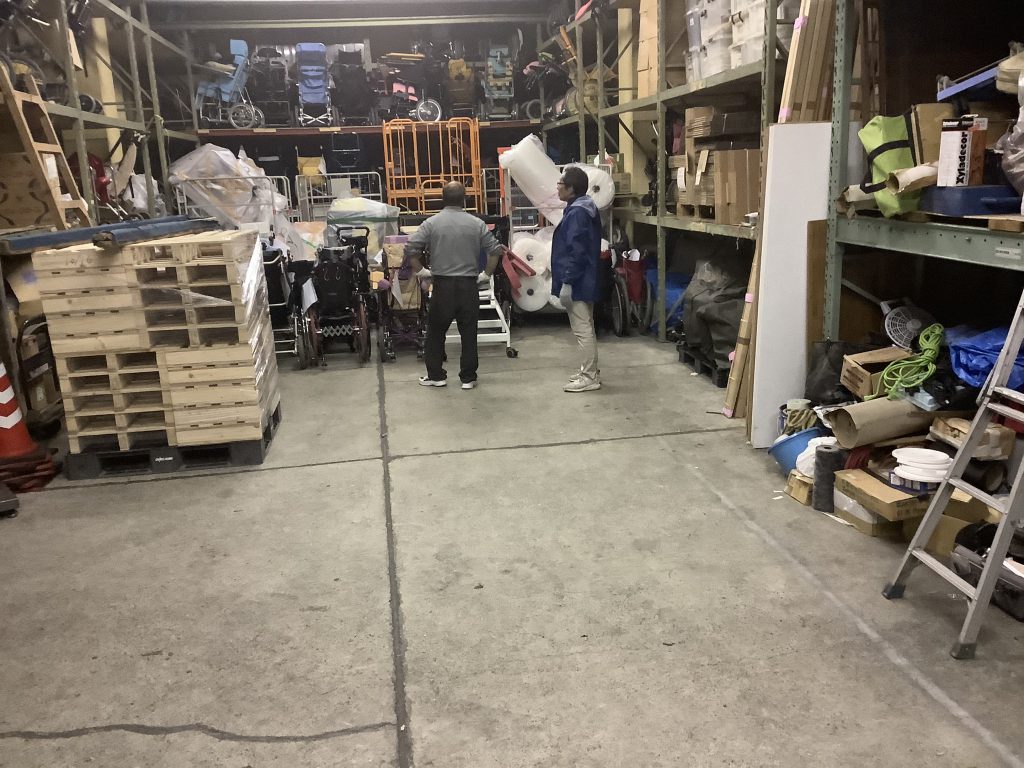 Now our warehouse has enough space to receive wheelchairs from another school.



*1:About Mr. Saito
He is the chief director of the NPO Sakura・Wheelchair Project, which has been sending electric wheelchairs mainly to Pakistan and the total number they have sent abroad so far is 630. At the same time Mr. Saito has been visiting Pakistan 15 times to pass down techniques. Recently they have sent electric wheelchairs to Nepal, Mongolia, and Costa Rica, too.
*2:About the NPO good!
"Is my life all right?" "I'd like to do something, but I don't know what to do." "I want to do something different. I hope to broaden my horizons. I'd like to meet various kinds of people."
The NPO good! works for supporting these people.