The state of emergency for COVID-19 has been postponed until the end of May and the number of infected people is still increasing.
Even though we're in a difficult situation, we are glad to get some wheelchairs again. On May 8, Mr. Inagaki, who's been doing nursing support and child support as an advisor at SO company, came over to deliver wheelchairs with his wife. He has often brought us wheelchairs which aren't used anymore for various reasons in his workplace.
We're likely to get another wheelchairs from special schools from now on, so we'll be able to collect about one hundred wheelchairs in the period from April through May. We really appreciate it.
May 10, 2021 Secretariat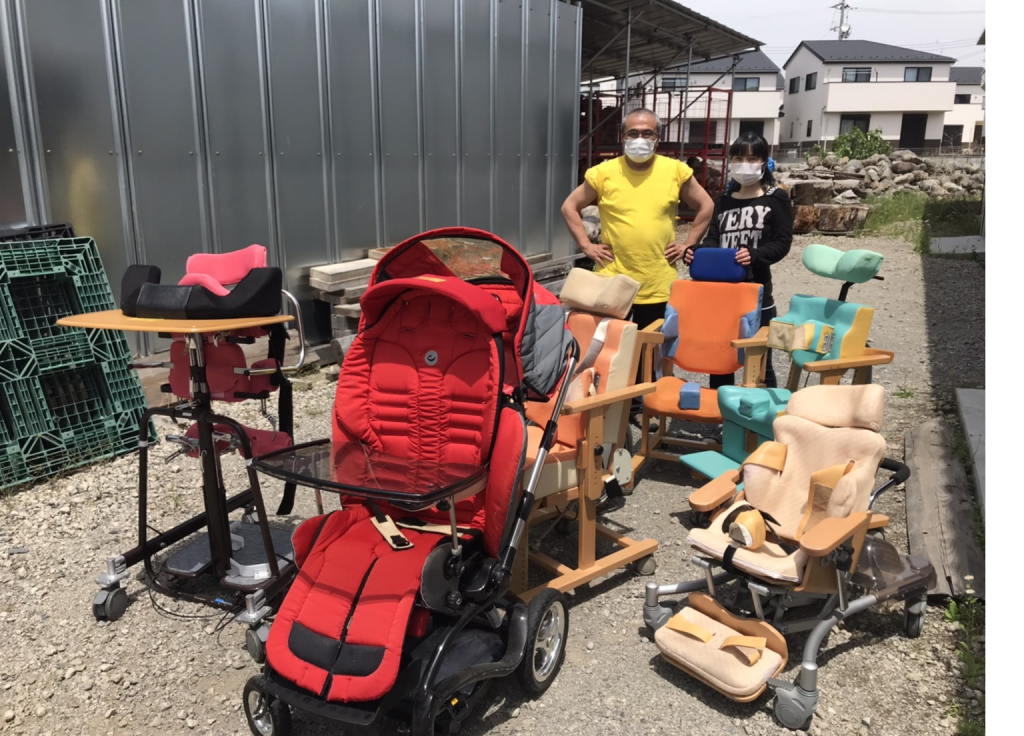 The wheelchairs we've got was nine in total.