On May 19, we went to Chiba Prefectural Matsudo Special School to get 36 wheelchairs. Ms. Matsudo, chair of the PTA, showed us around the spacious school building.
We put stickers of the school name and wheelchair management number on each wheelchair. With the help of PTA members and teachers, it took much less time than expected to finish putting stickers and loading the truck with 36 wheelchairs.
We told them we'd send their wheelchairs to Thailand, and they offered to prepare wheelchairs for us again as they collect such wheelchairs once in two years, hoping their wheelchairs would be of help to children in Thailand.
We'd like to express our thanks to PTA members and teachers of Matsudo Special School.
May 19, 2021  Secretariat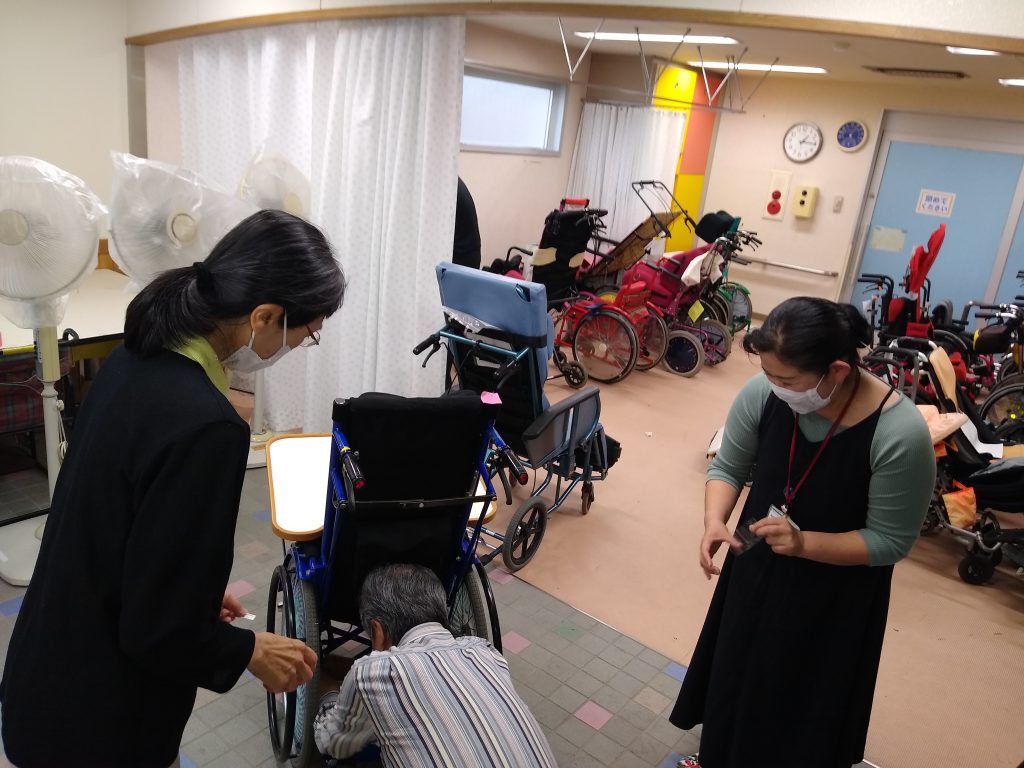 (Left )PTA members and teachers helping us putting stickers on each wheelchair.
(Right)They also helped us by moving wheelchairs one by one for stickers and carrying them out to the place for loading.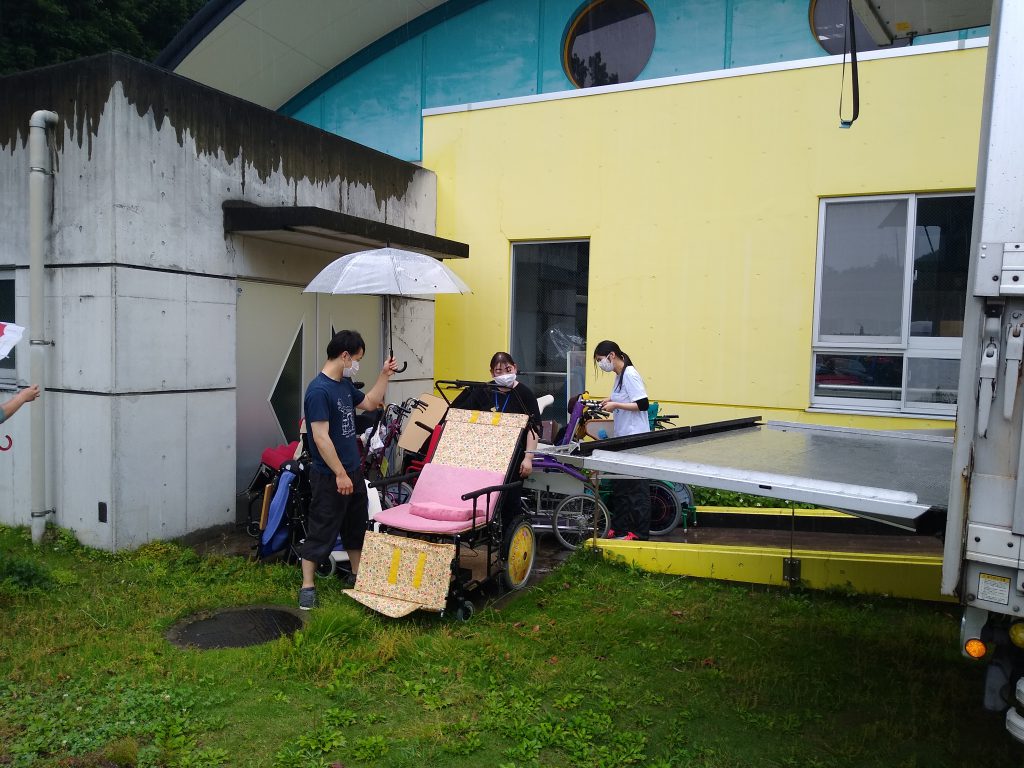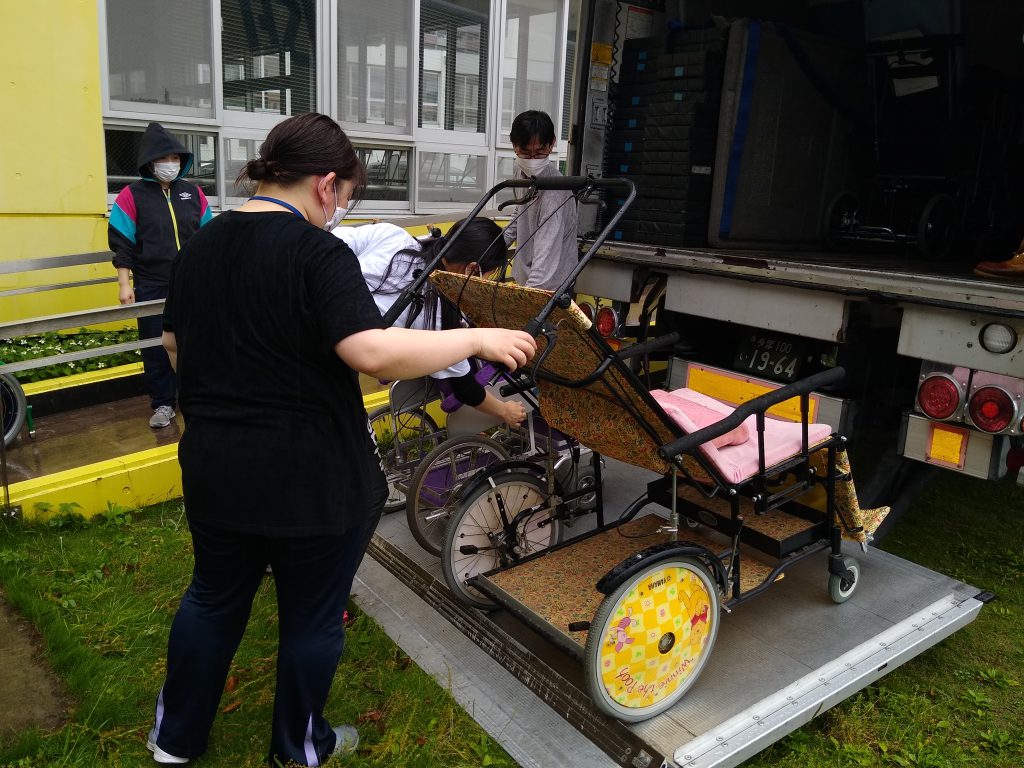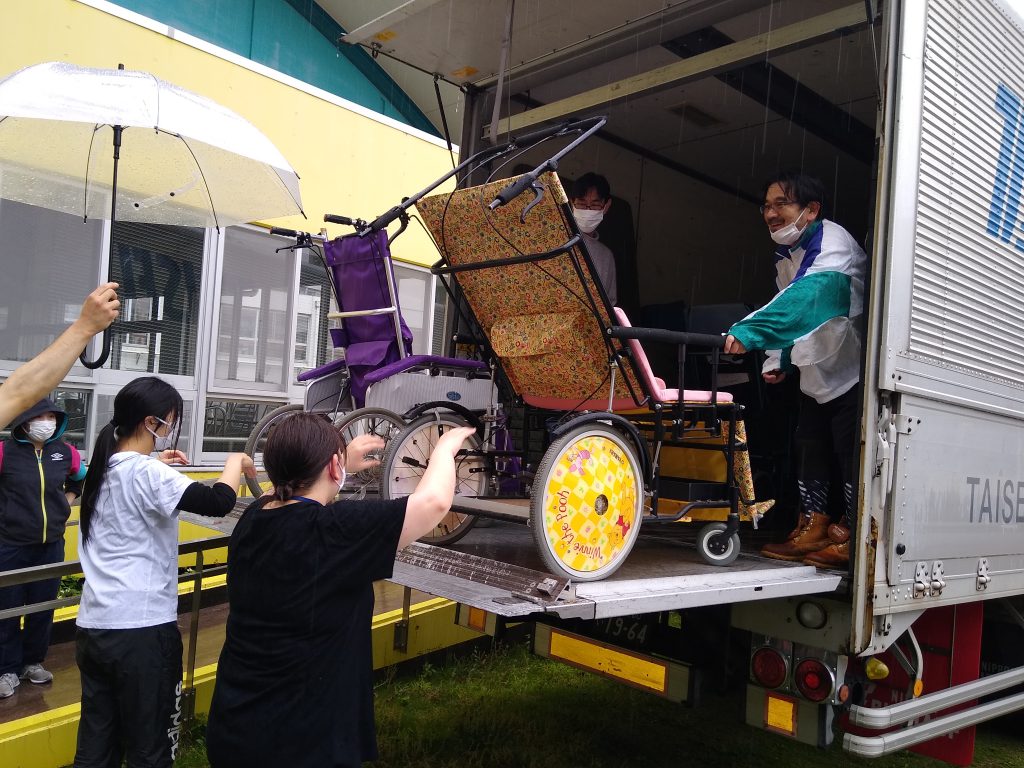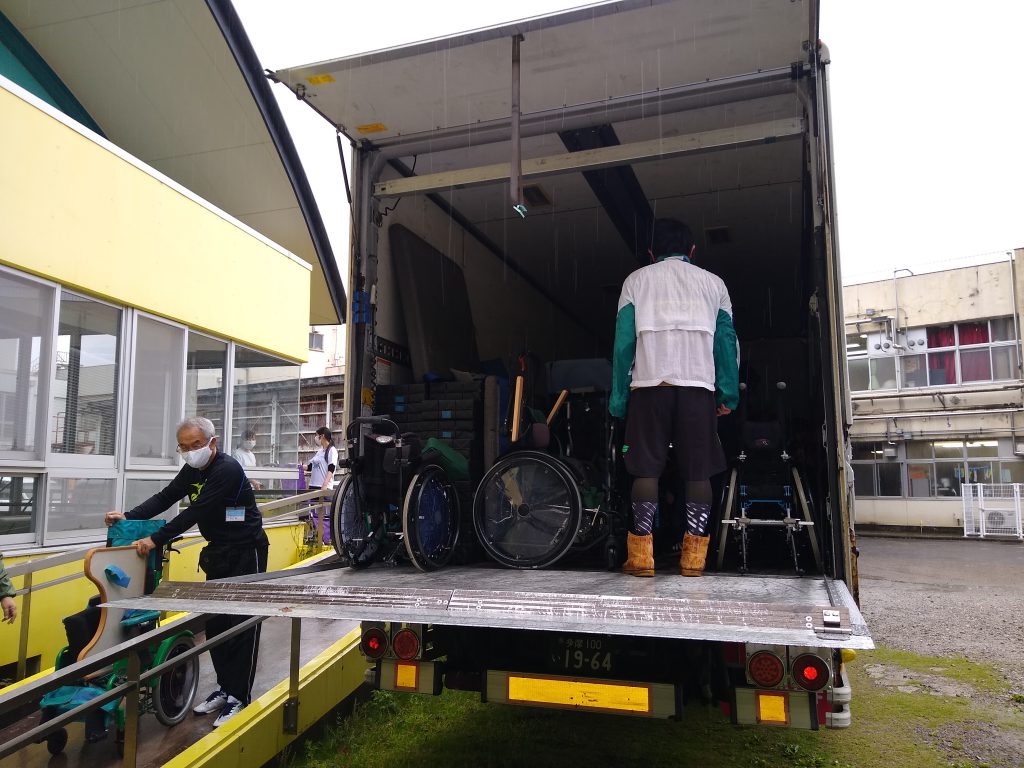 Loading wheelchairs into the truck in the rain.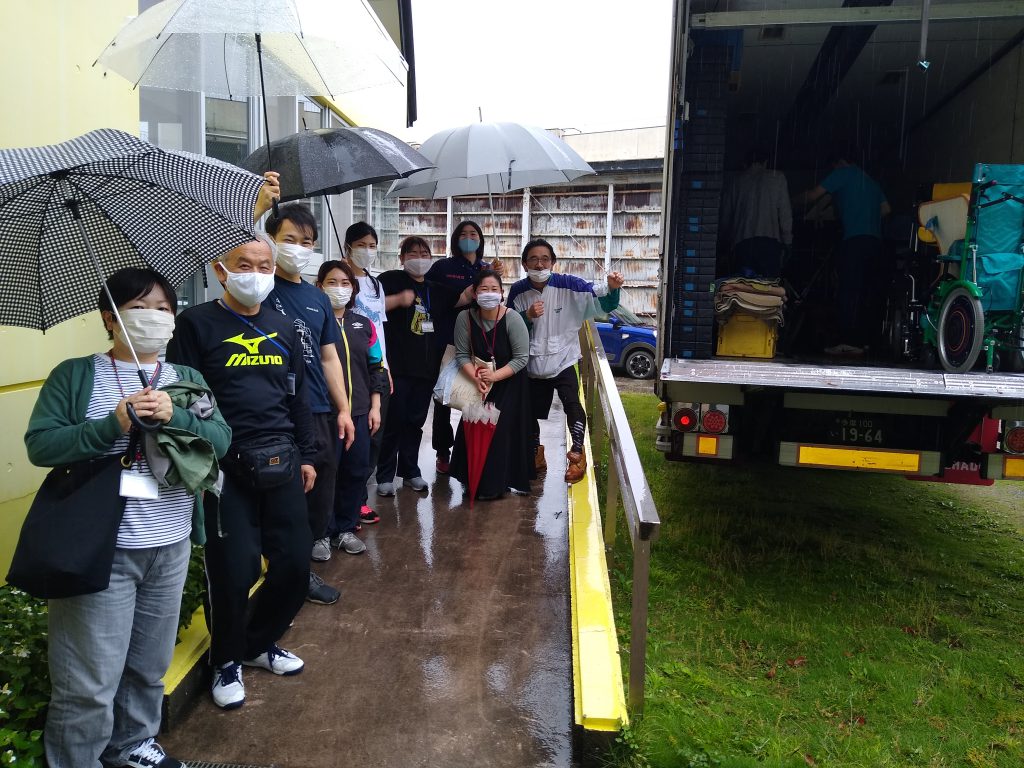 With a big call, "To Thailand!"
In spite of the rain, it was a heart-warming visit with a great help of people there.