It was December, 2013 that we placed our working base on the premises of Tama Packing Industry Co., Ltd. in Hamura. Since then many volunteers had been gathering and joining the activities of cleaning, refurbishing, and packing wheelchairs for seven years, until September this year. It was also the important site for storing wheelchairs and loading them into a container
We've moved the working base thanks to the help of Ishikawa Brewery Co., Ltd., which built a warehouse in one of its sites and is kind enough to rent us the warehouse. The new base is a 16 minute-walk from Haijima Station of the O-me Line. [address:73 Kumakawa, Fussa City, Tokyo]
(The map is from here, The way from Haijima Station is from here.)
Today Mr. Yahachiro Ishikawa, the present head of Ishikawa Brewery Co., Ltd., came over to our new base and we took a picture to celebrate its opening. I told him that I would send even more wheelchairs to overseas children from this new working base.
Though it's still quite hard for us to hold monthly meetings with a large number of participants, it's possible to hold a mini-meeting. Please get in contact with our secretariats in advance if you'd like to join.  
November 15, 2020 Hirokazu Morita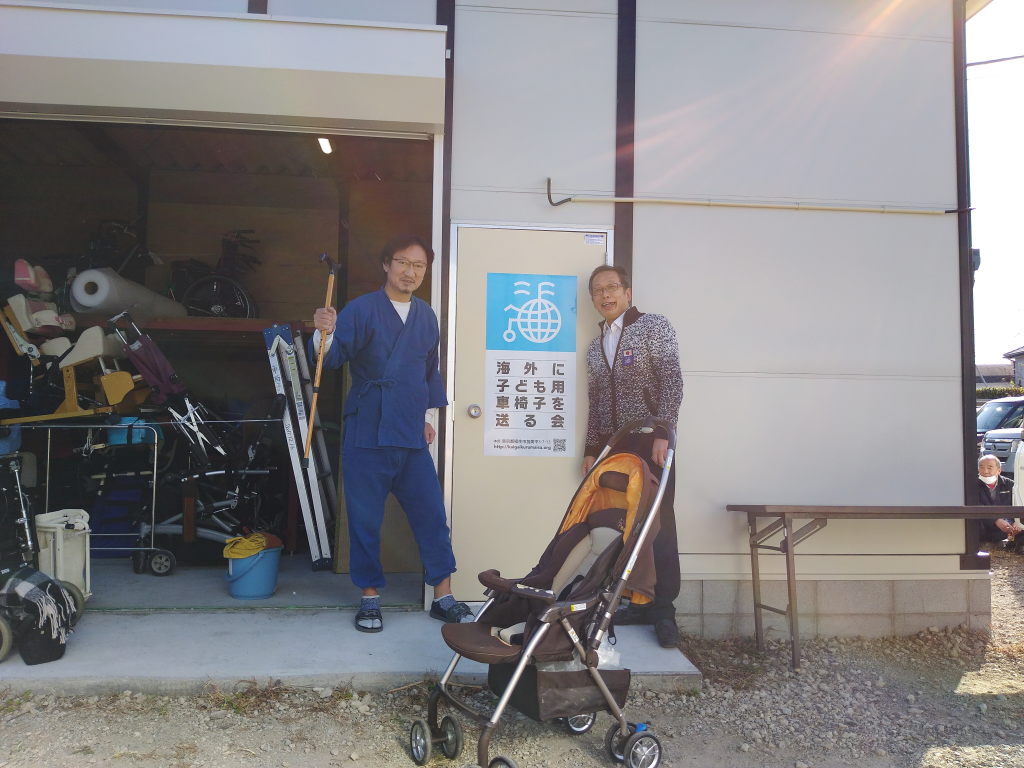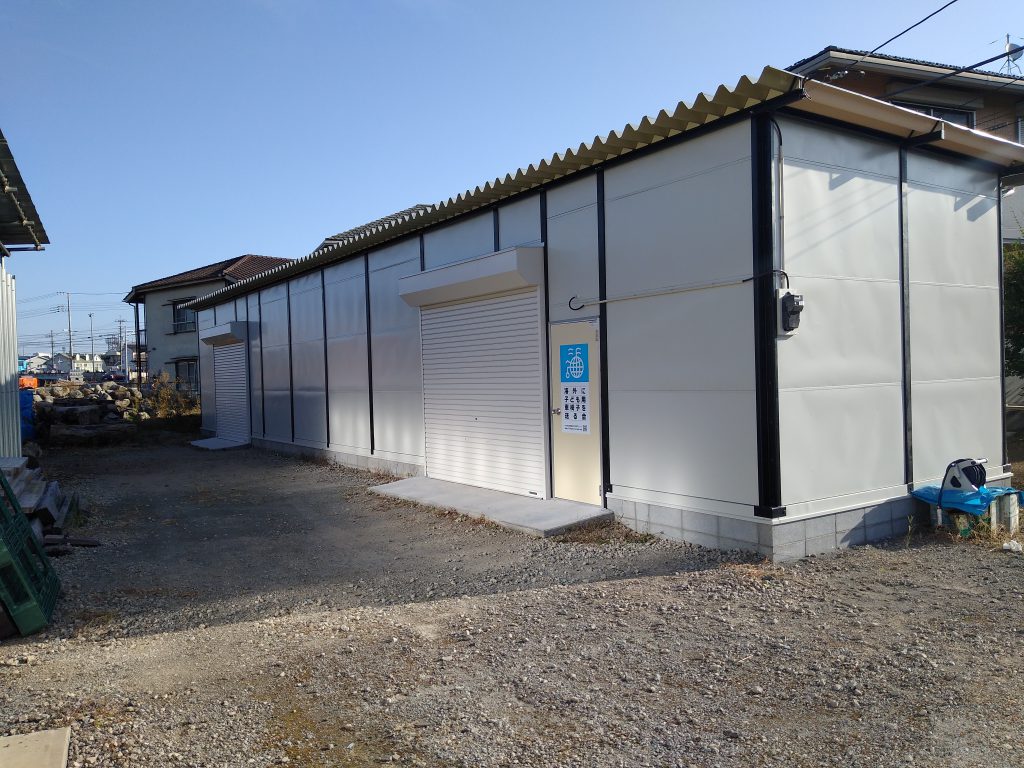 (Left) Mr. Ishikawa in a blue samue (on the left) and Mr. Morita with our signboard in the background.
(Right) The complete view of the new warehouse.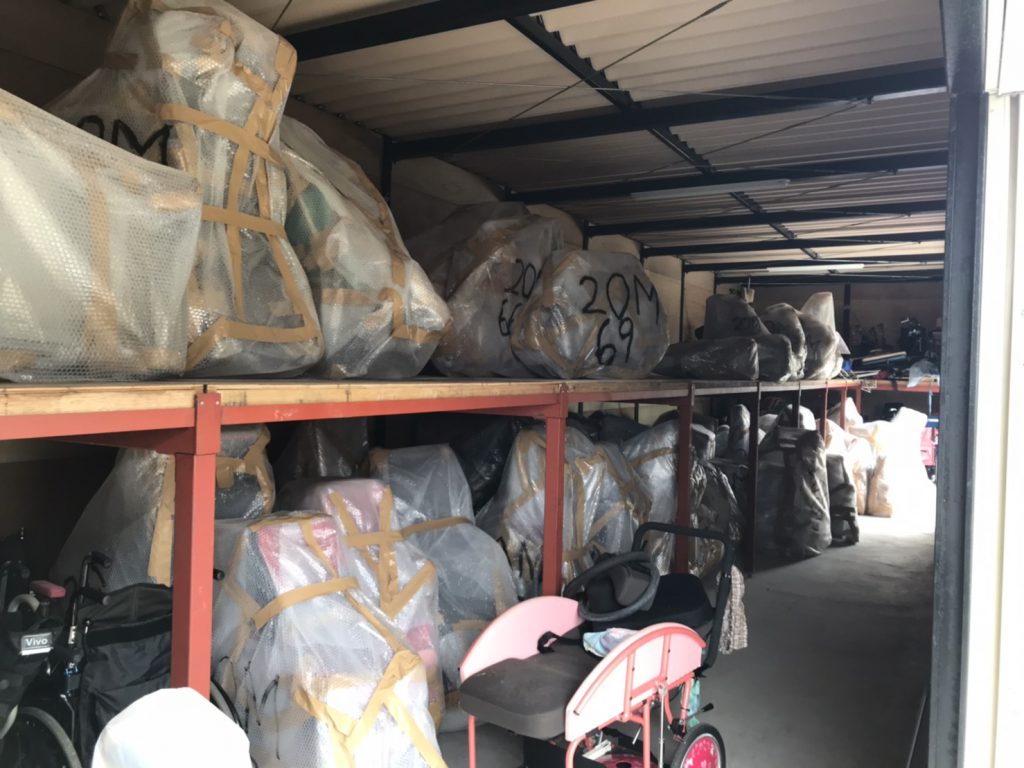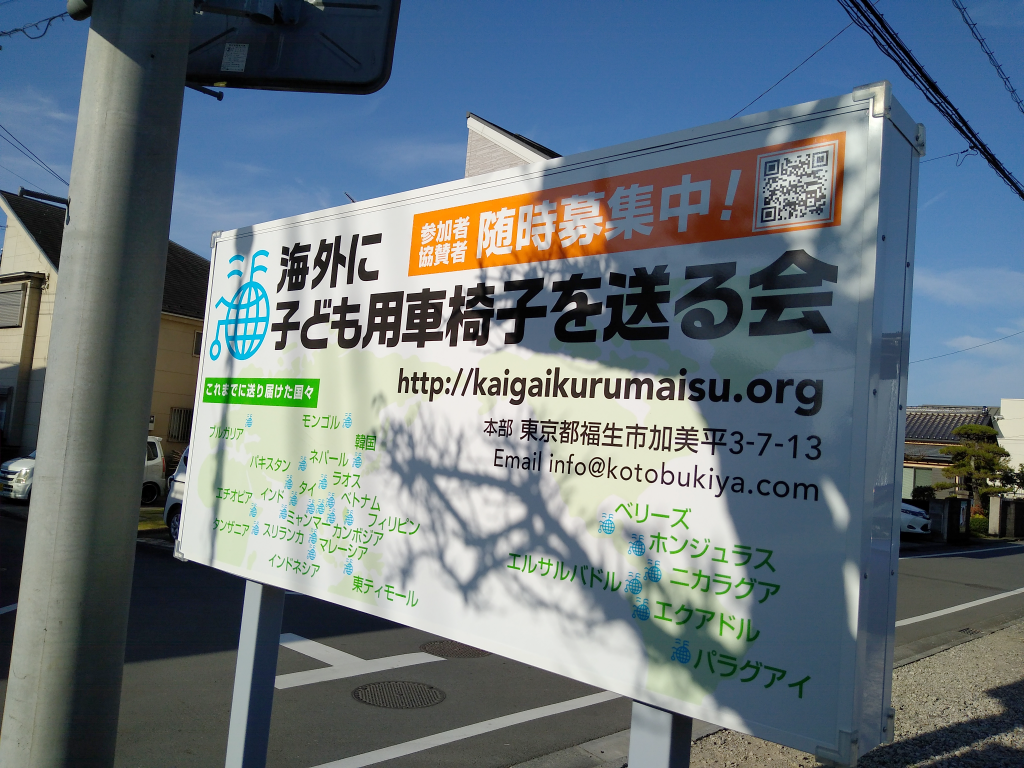 (Left) There are piles of wheelchairs transported from the former warehouse inside. The new one can store more than 200 wheelchairs.
(Right) We put up a big signboard for everyone to see from a distance.