The ship loaded with 180 wheelchairs for Myanmar left Tokyo port on October 8, expecting to reach Yangon Port via Port Klang in Malaysia around October 28. The number of wheelchairs donated to Myanmar is going to be 495 in total. 180 wheelchairs are to be provided for four hospitals in affiliation with Myanmar Department of Health; National Rehabilitation Hospital, Yangon Children Hospital, Yankin Children Hospital, and Mandalay children Hospital. The Donation record graph is from here.
We had difficulty in refurbishing wheelchairs for Myanmar this time due to the spread of New Coronavirus. We had planned 90 wheelchair donation at first, but we were asked to donate more as there are four hospitals which need wheelchairs for their patients. In order to meet their request, we held a mini-meeting several times with many volunteers' support and finally we made it.
It was Vietnamese group who played an important part in both cleaning and refurbishing work in those mini-meetings. There were also Sagami Women's University group, Ethiopian group, and dedicated voluntary members joining the activity. Plus, the members of NGO Youth Support Center, who have been a great support for us, helped to clean, refurbish, and pack so many wheelchairs. All this help made it possible for us to send 180 wheelchairs to Myanmar despite the new coronavirus. We'd like to express our gratitude to everyone who supported us.
Before the ship's departure, we did loading 180 wheelchairs into a container on September 29. As we wanted to avoid a big meeting, only a few people, employees of Tama Packing Company and our staff, did the loading work.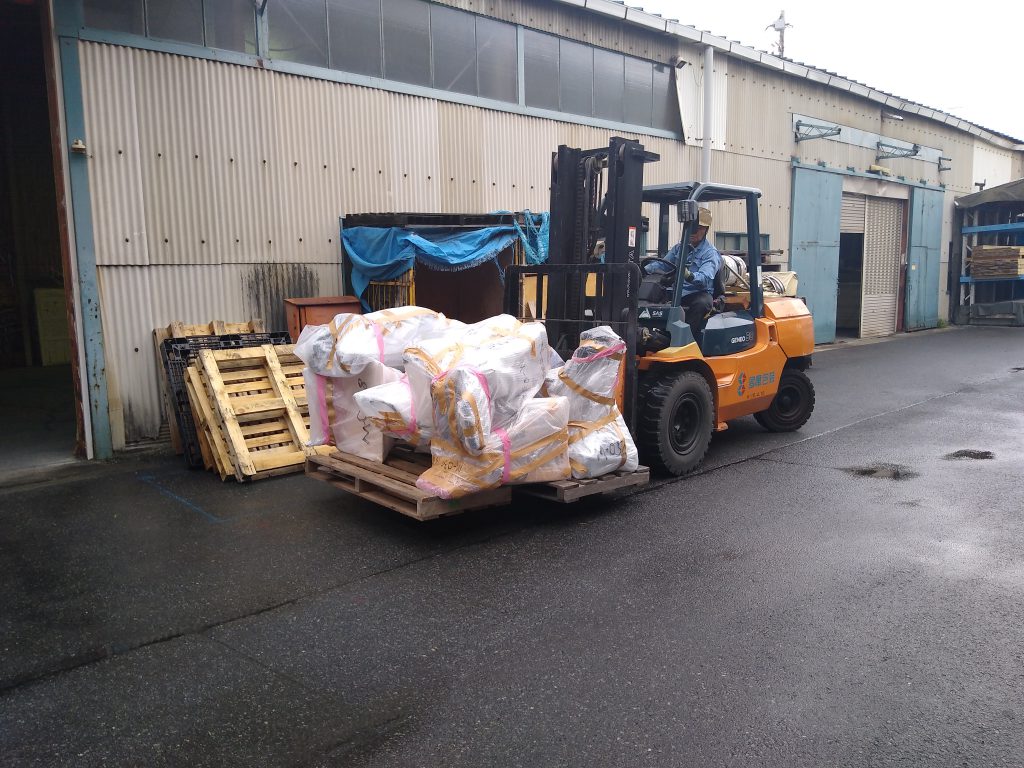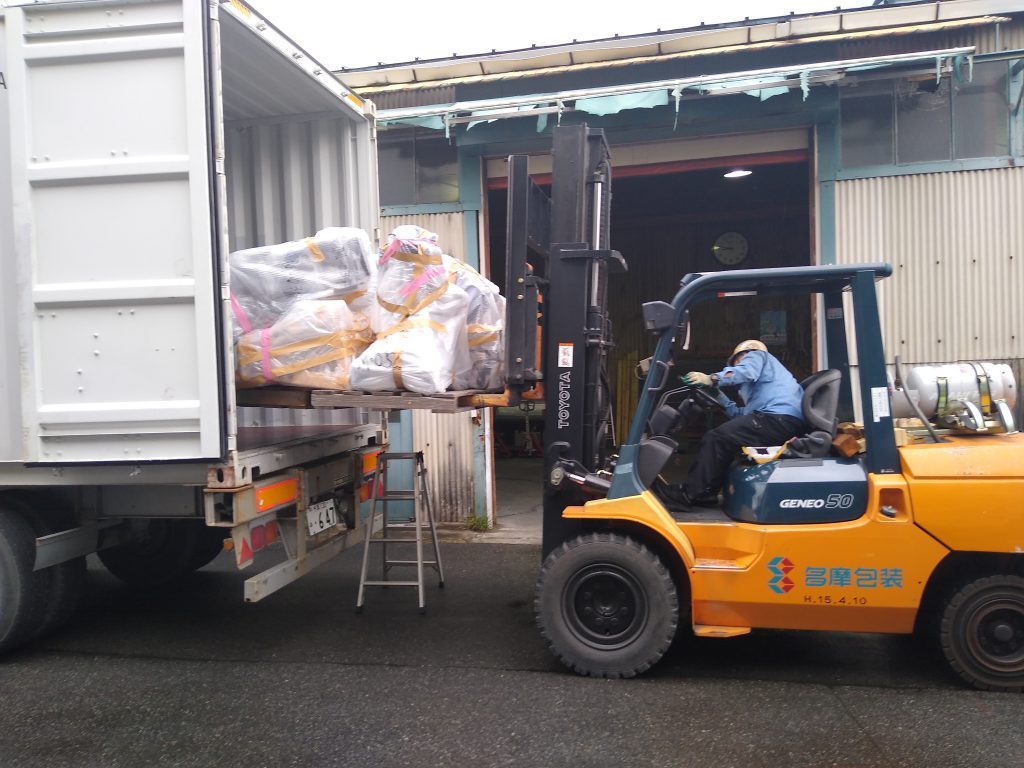 Putting wheelchairs stored in the warehouse on a pallet and loading them into the container.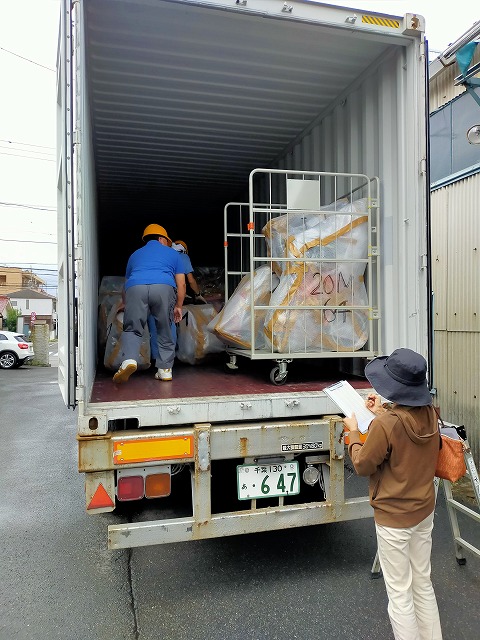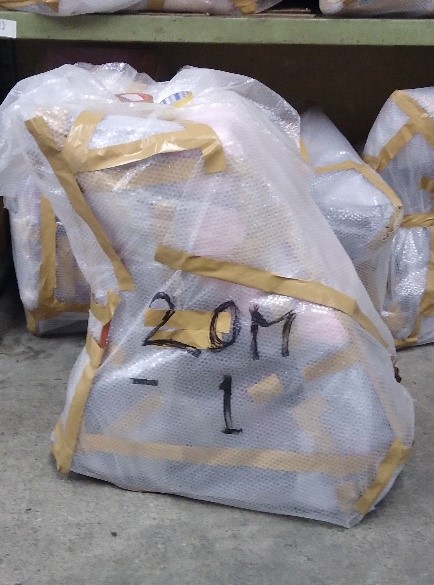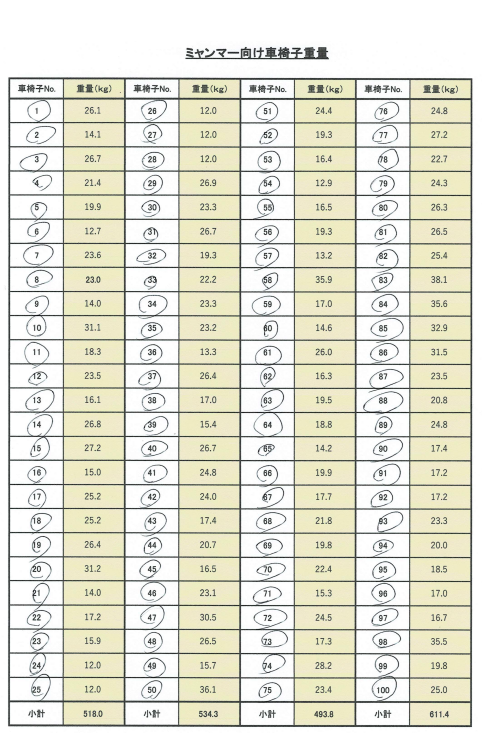 Checking the number of each wheelchair and circling the number on the sheet, making it clear that 180 wheelchairs are surely loaded.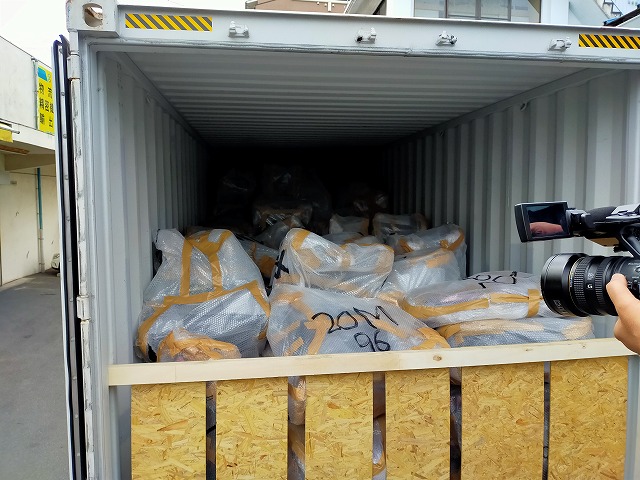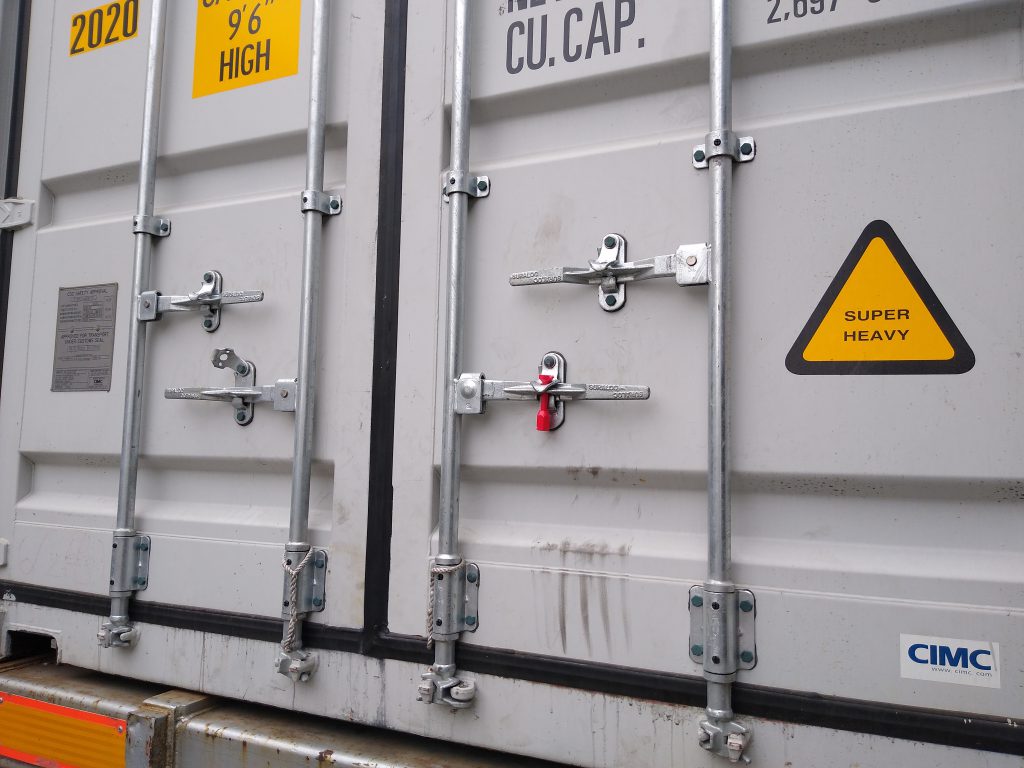 (Left) Putting boards in so that loads will not drop when the door is opened, and loading more wheelchairs.
(Right) Putting the red seal lock after finishing loading, sign of completion.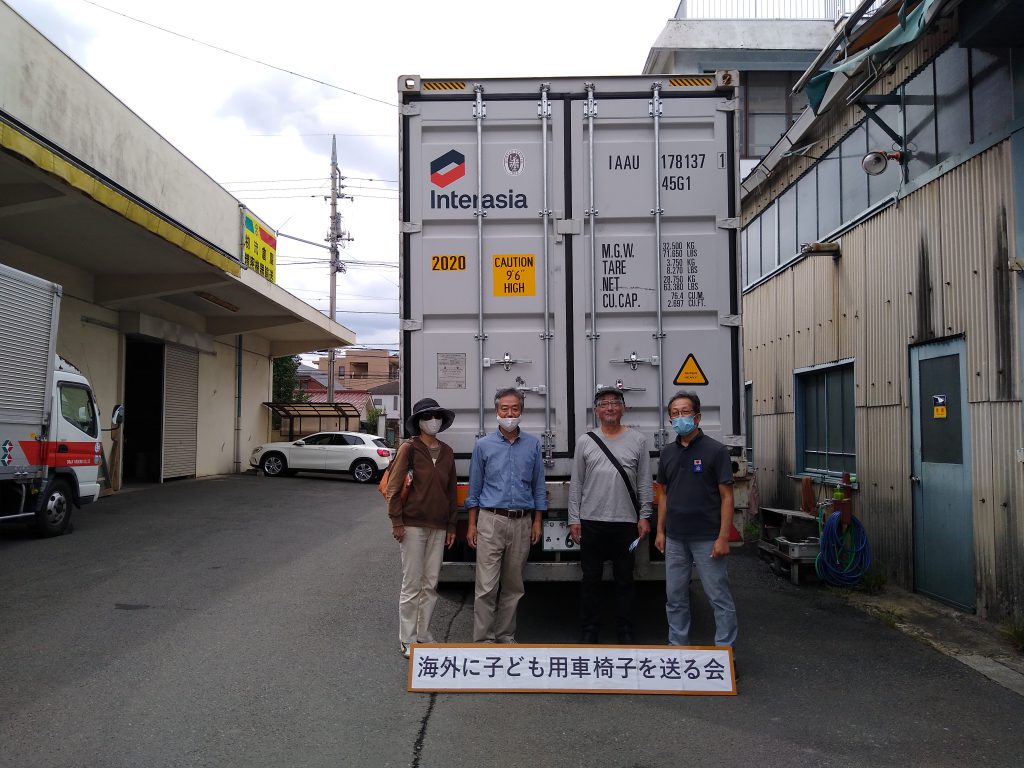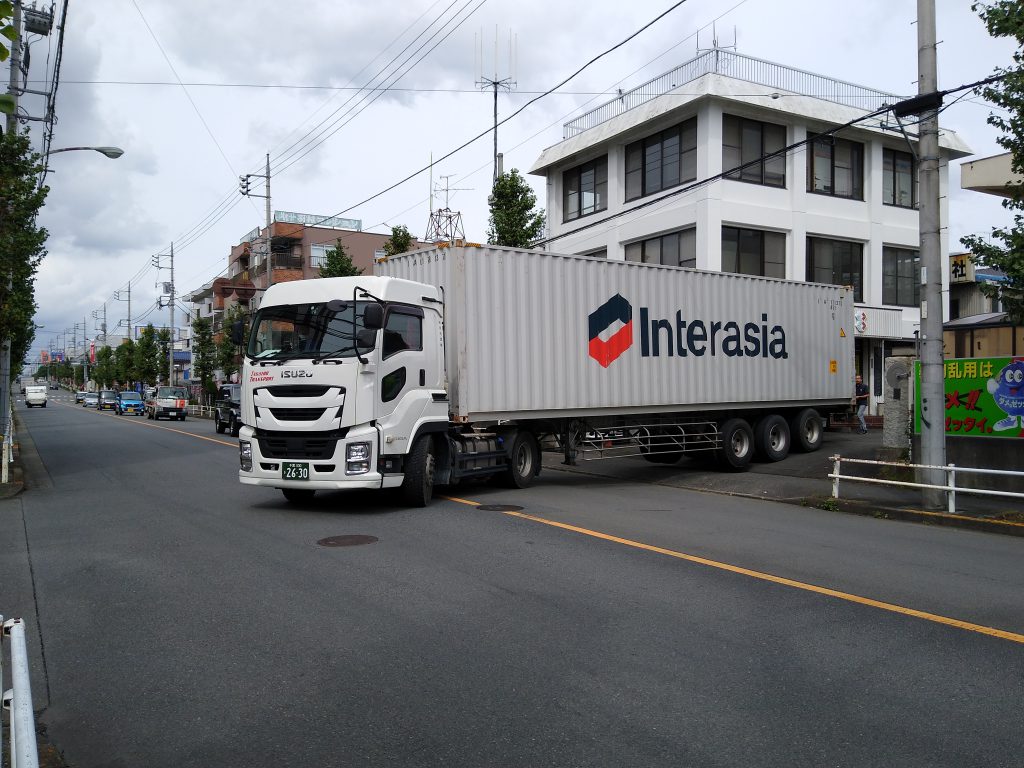 (Left) Today's staff.
(Right) The container leaving for Tokyo port.