The other day a father and mother in Kawagoe visited me with a new wheelchair. They said that their child, who was going to use it, had passed away before it was completed and that they thought it impossible to dispose of the brand-new wheelchair. They talked to their child's teacher about the new wheelchair and the teacher referred to them our NGO. As I told them our project in progress is Myanmar, they requested that their wheelchair be delivered to a child in Myanmar. We'd like to meet their request and send the wheelchair to Myanmar.
July 24, 2020 Hirokazu Morita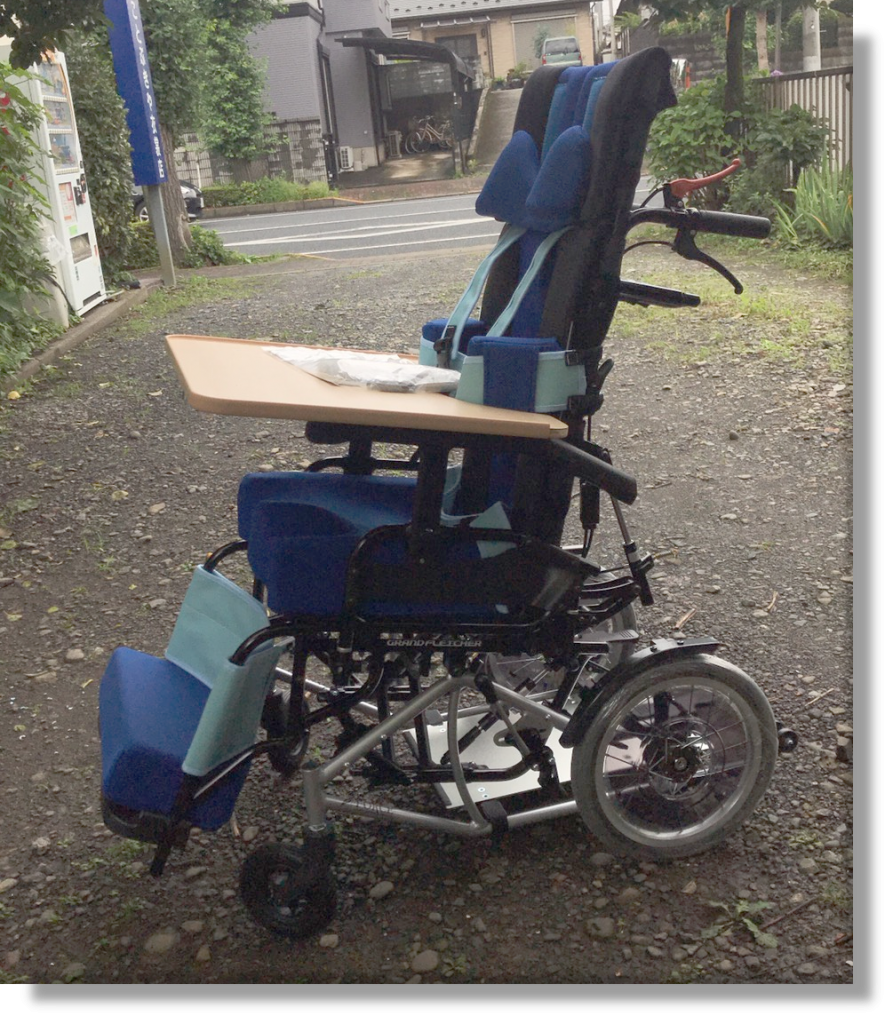 This is the brand-new wheelchair. The tires are still covered with plastic sheets.