Under the current difficult situation, we've got news from Vietnam and Malaysia that they received our wheelchairs.
== 5 wheelchairs for Ho Chi Minh City, Vietnam ==
In March this year we got a wheelchair request mail from Haruka Kato, who lives in Ho Chi Minh City, Vietnam. Kato, occupational therapist, is a member of Japan International Cooperation Agency(JICA). We sent five wheelchairs to the rehabilitation center in Ho Chi Minh City, where she is working. We entrusted the transport to a Vietnamese trading company in Japan, Raifuku Boeki. The article of this news is from here.
 
Kato, now staying in Japan due to the Corona virus, told us that she had received a mail saying the rehabilitation center in Ho Chi Minh City, got the five wheelchairs. As those wheelchairs left Japan in the beginning of March, it took almost four months to get there. We hope they will make good use of our five wheelchairs.

== 180 wheelchairs for Malaysia ==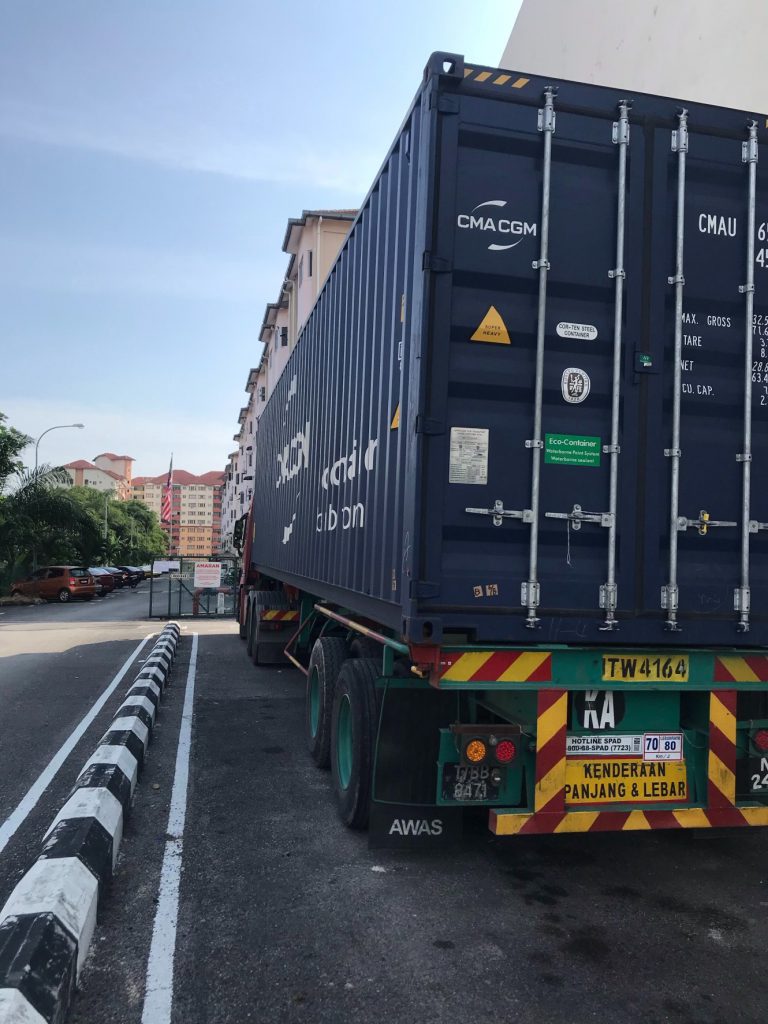 The ship loaded with 180 wheelchairs for Malaysia departed Tokyo port on June 12, and arrived at Port Klang, the biggest trading port in Malaysia, on July 1. Our partner in Malaysia is capable of refurbishing wheelchairs on their own, so we sent 146 wheelchairs out of 180 unrefurbished. They say they will deliver the 34 refurbished wheelchairs right away.
The photo shows the container which transported 180 wheelchairs to Port Klang.


Though our activities have been restricted in many ways, we feel happy that we were able to deliver wheelchairs to needy children.
July 5, 2020 Secretariat