It was cloudy, but pleasant for our activity, after the long, summer heat. We had about 50 participants:Sagami Women's University group, Vietnamese group, Yokota Air Force Base group, regular Ethiopian, Tama Technical High School group, voluntary members, and American President Lines,LLC(APL) group. There were only two members from Yokota Air Force Base group as they had Friendship Festival at the Base,Base. Likewise, Ethiopian group had a New Year event by their original calendar, so Abebe joined our meeting alone.
Today we finished refurbishing 20 wheelchairs for Vietnam and have made it 90 in total. We also refurbished 21 for Cambodia. We expect to load the 90 wheelchairs onto the container on Sep. 26, and the container is to depart the Tokyo port on Oct. 3, arriving at Hai Phong around Oct.13. The transport to Vietnam this time is done for free by APL. We'd like to show our gratitude to APL for their support, both the free transport and joining our meeting.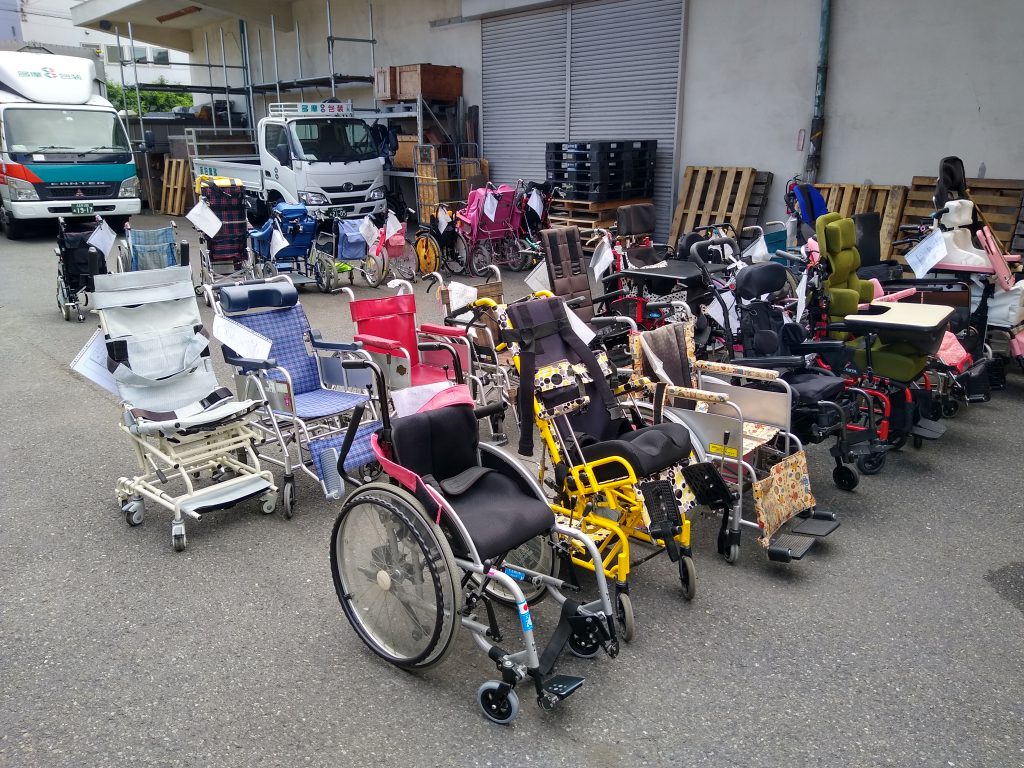 (Left) Part of the wheelchairs to be refurbished today. The rest are in the warehouse, waiting to be carried outside.
(Right) We explained some points to the participants before working, using newly-made manuals and check sheet.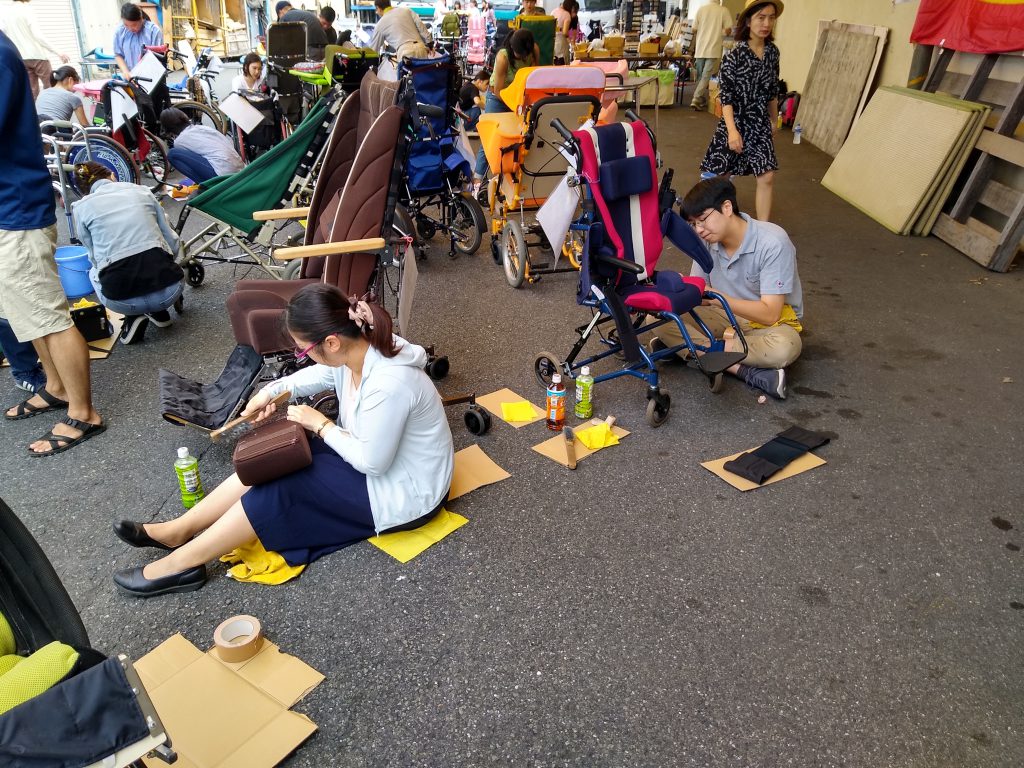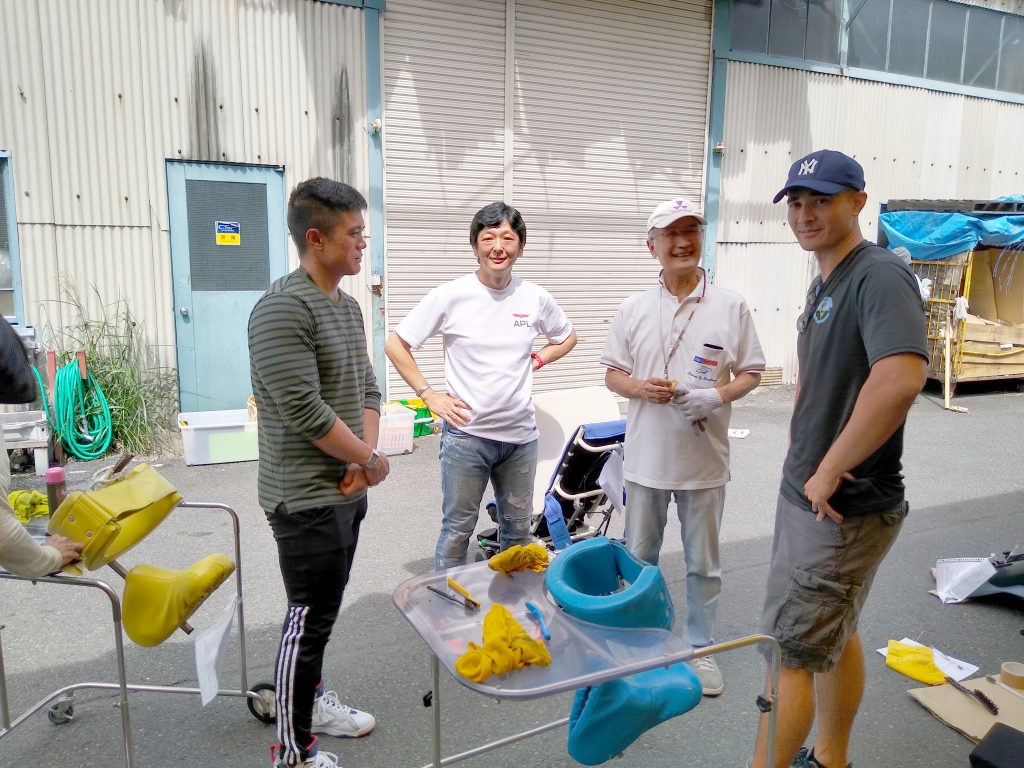 (Left) Tama Technical High School teacher and students began working in no time.
(Right) Yokota Air Force Base group: Austin(right end) and Michael(left end). In between are Mr. Uchida from APL(left) and Mr. Oda, our director(right).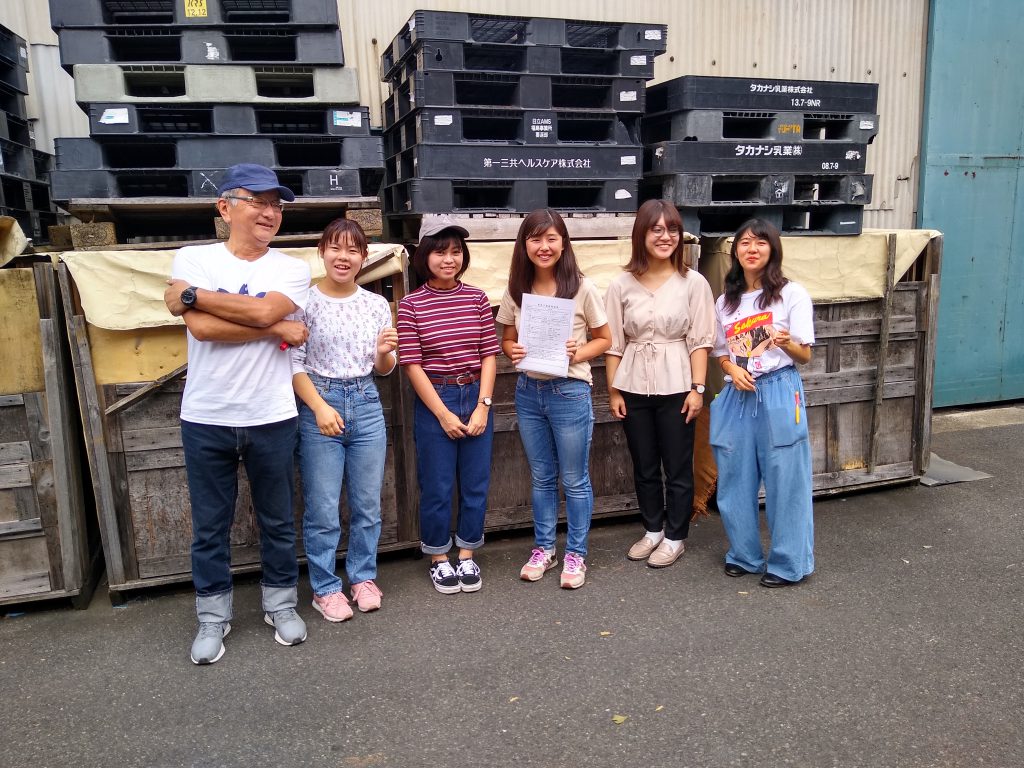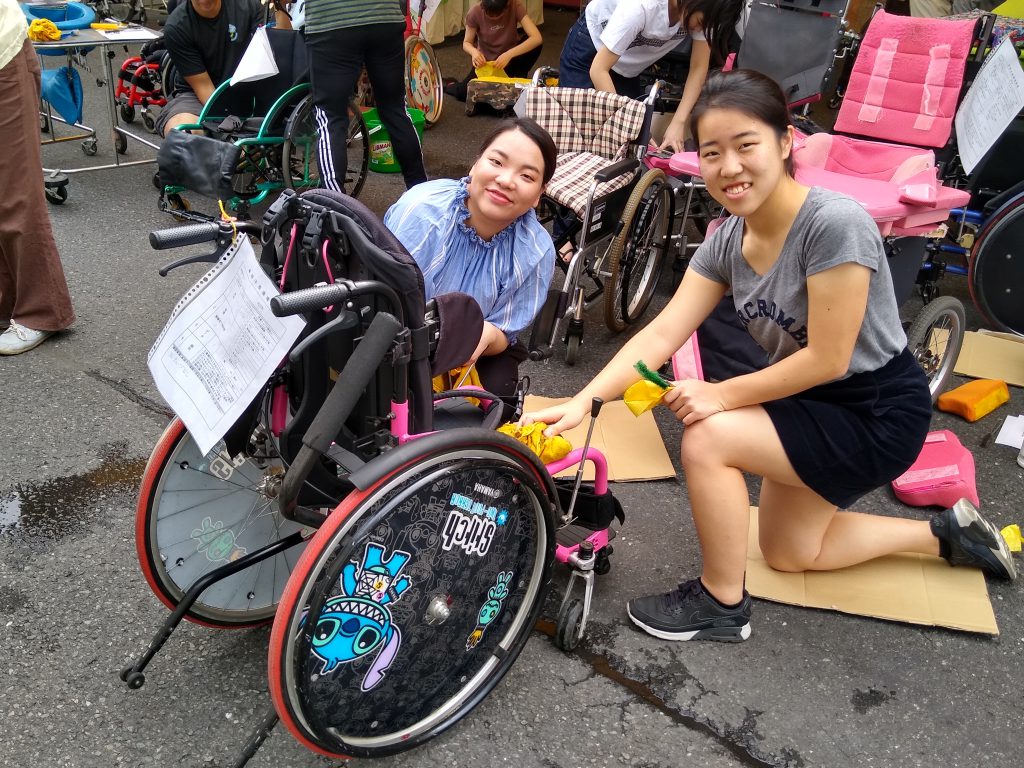 (Left) New refurbishing team from Sagami Women's Uni group. They were selected from cleaning team and began refurbishing work under the director, Akine's advice.
(Rigth) Shinoda, high school student, joined us for the first time. She contacted us through email. A veteran member from Sagami Women's Uni(left) explained how to do the work to her.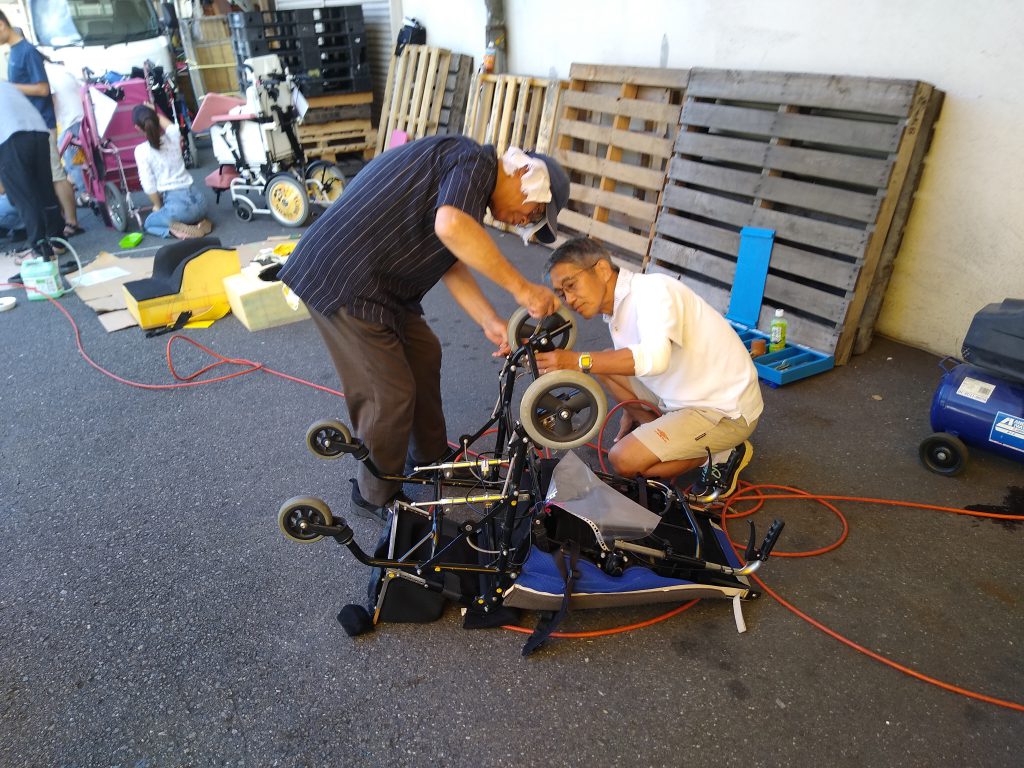 Mr. Matsuda, from Kyal Fund, which supports Kyrgyz Republic, in Central Asia(right). He worked on refurbishing as well as cleaning all by himself. Looks like a new veteran member.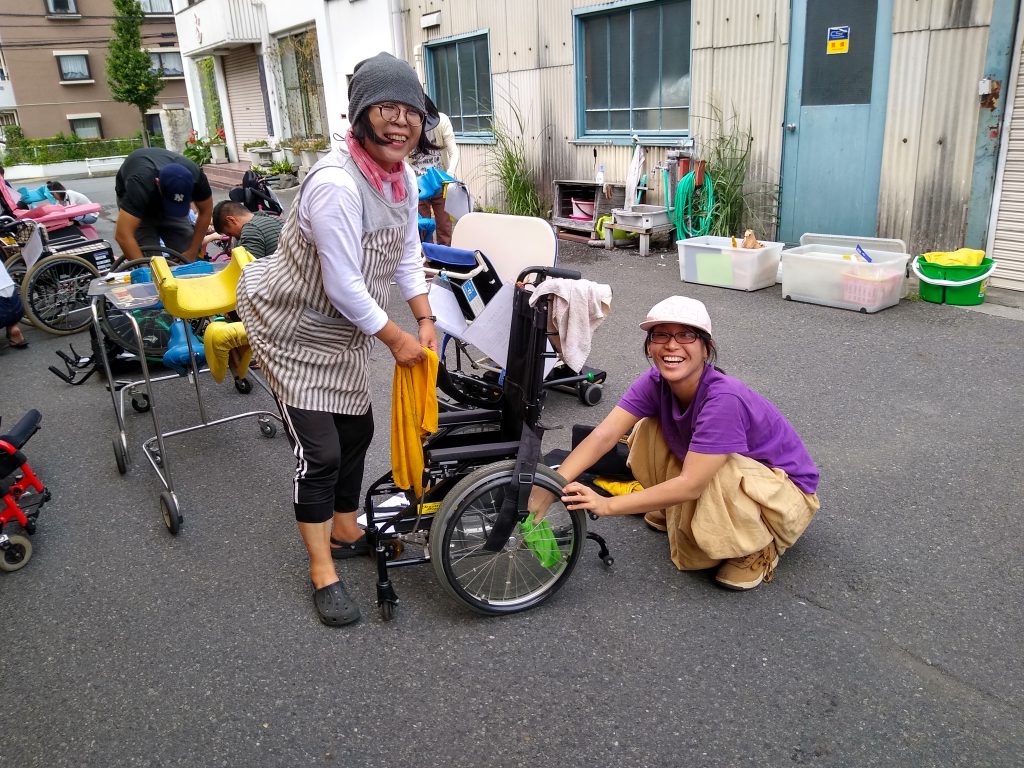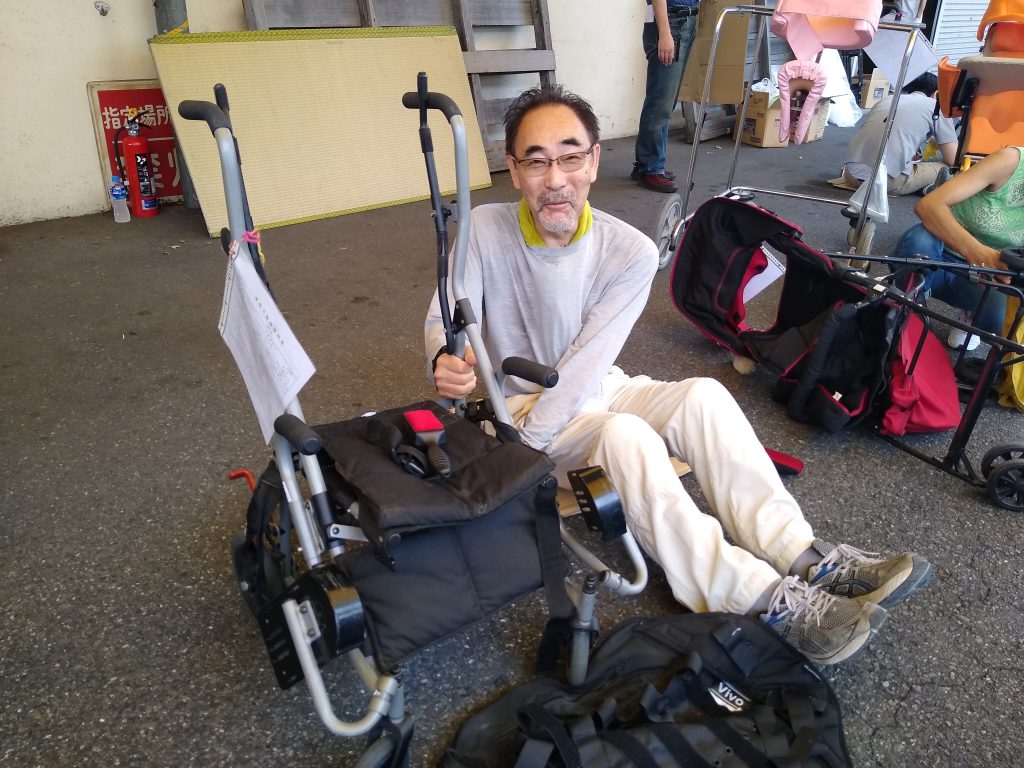 (Left) Ms. Tomita from Fussa voluntary action center and a new participant, a daughter of the regular members.
(Right) Mr. Saito, who donated us plenty of towels last month, said he would join us regularly as he had time to spare now.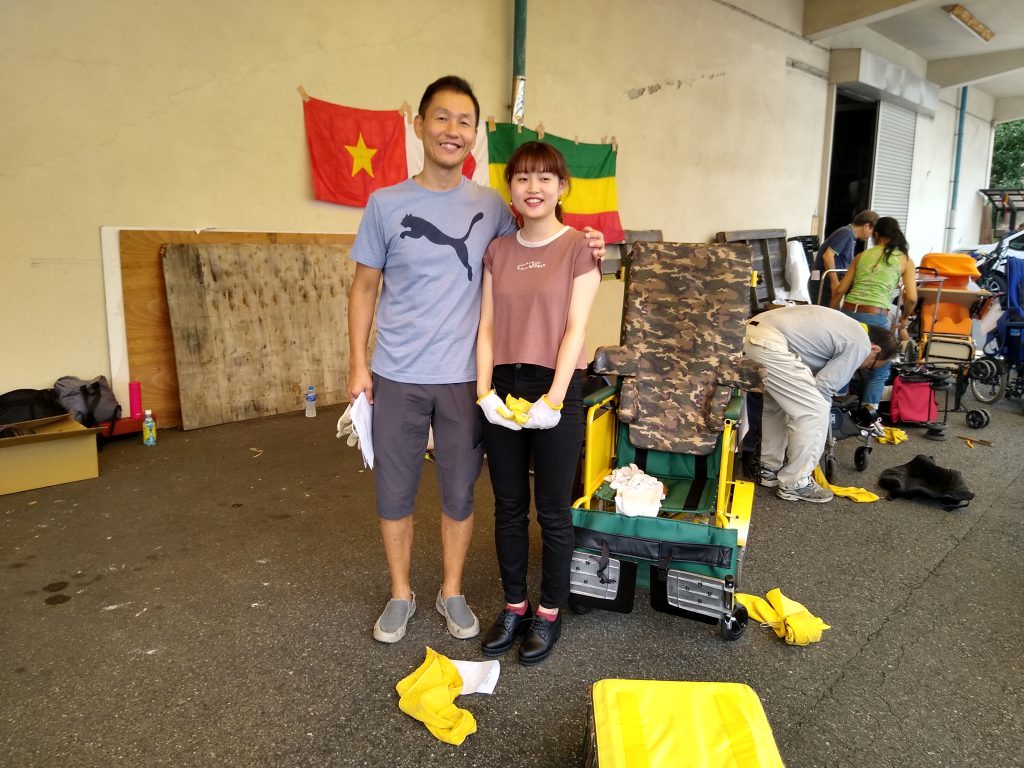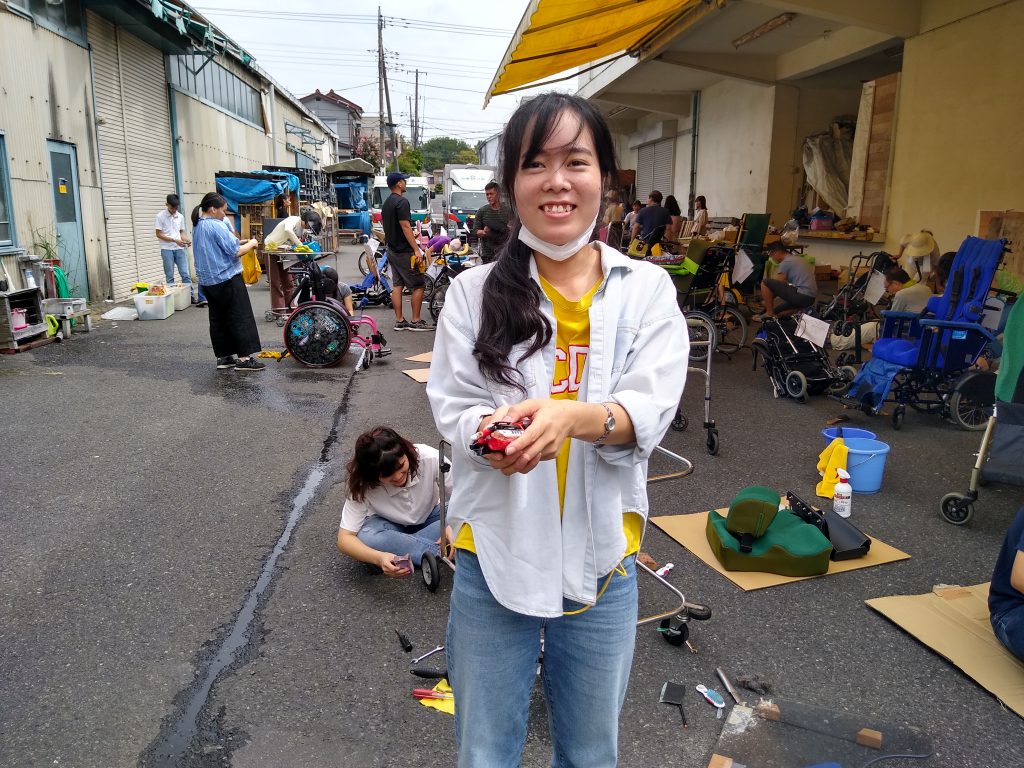 (Left) Mr. Higashino and his daughter. The daughter is a member of Sagami Women's Uni group and has been working with us, and the father happened to join us today as a member of APL. It's good to see them working together.
(Right) Chein, from Vienamese group. She brought some stationaries for us. Thanks, it's of great help.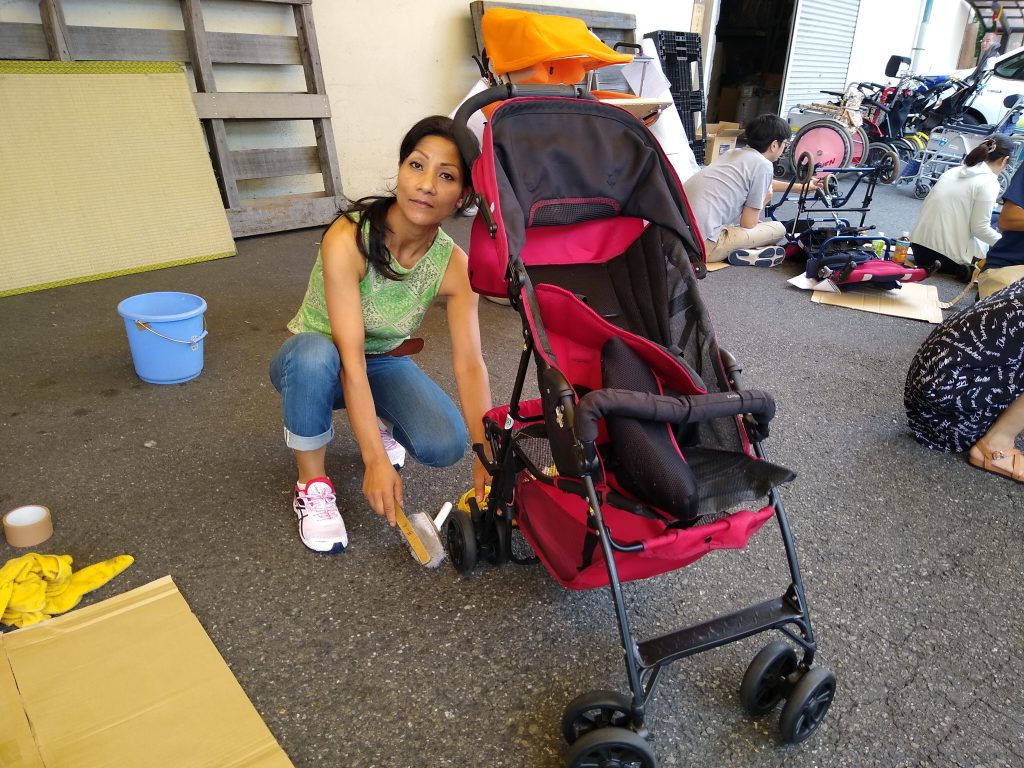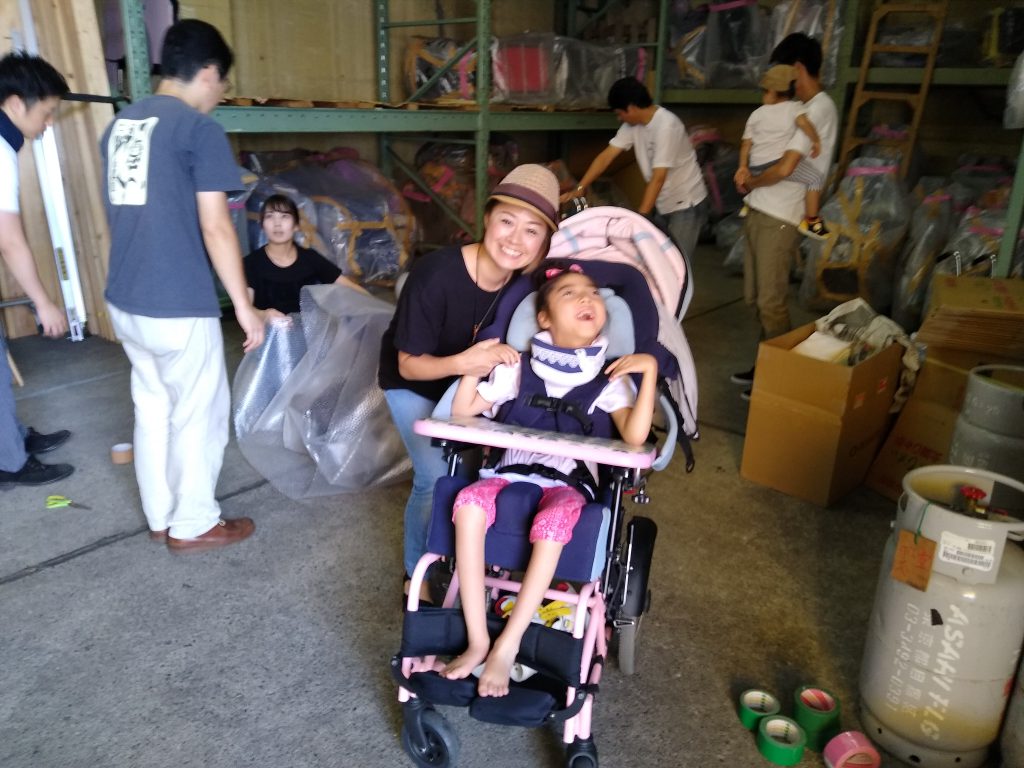 (Left) Bimala, from Nepali group. She's been working with us regularly. It's so nice of you.
(Right) Kanon joined us with her mother as usual.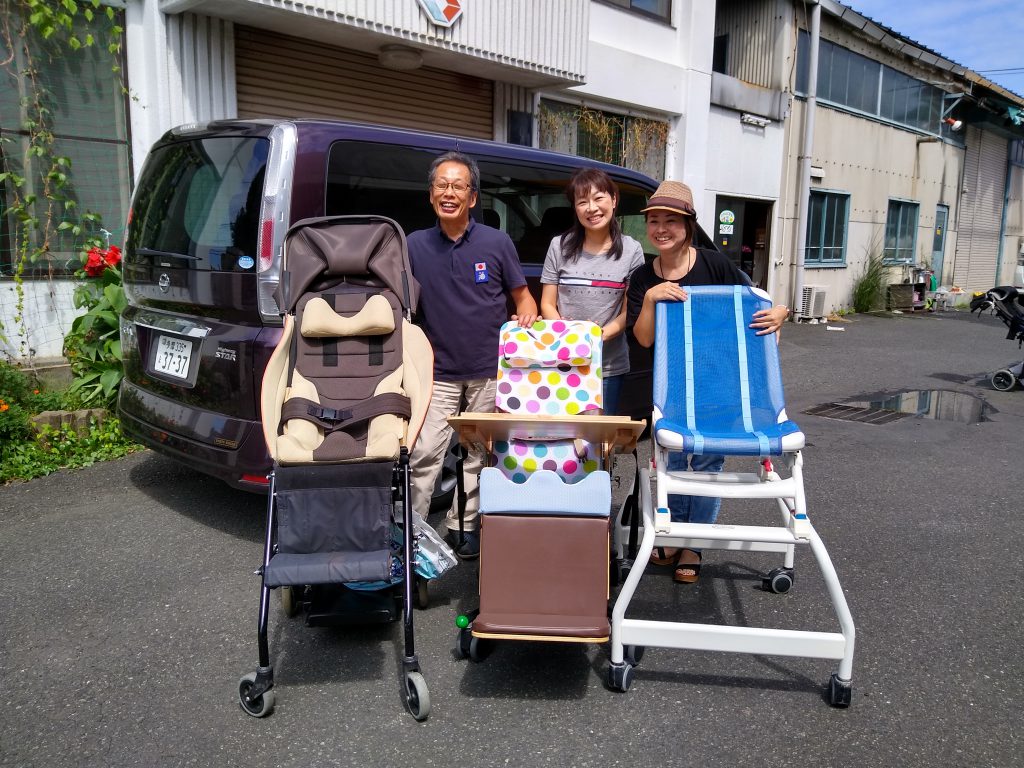 Ms. Oyama, from Fuchu city, brought us a wheelchair, a Sitting cage, and a shower chair, used by her daughter, who passed away in March at the age of 14. They were quite clean. Probably they use these chairs with great care. We promised her to donate them to Cambodia. The daughter was in the same school as Kanon, so the mothers are friends.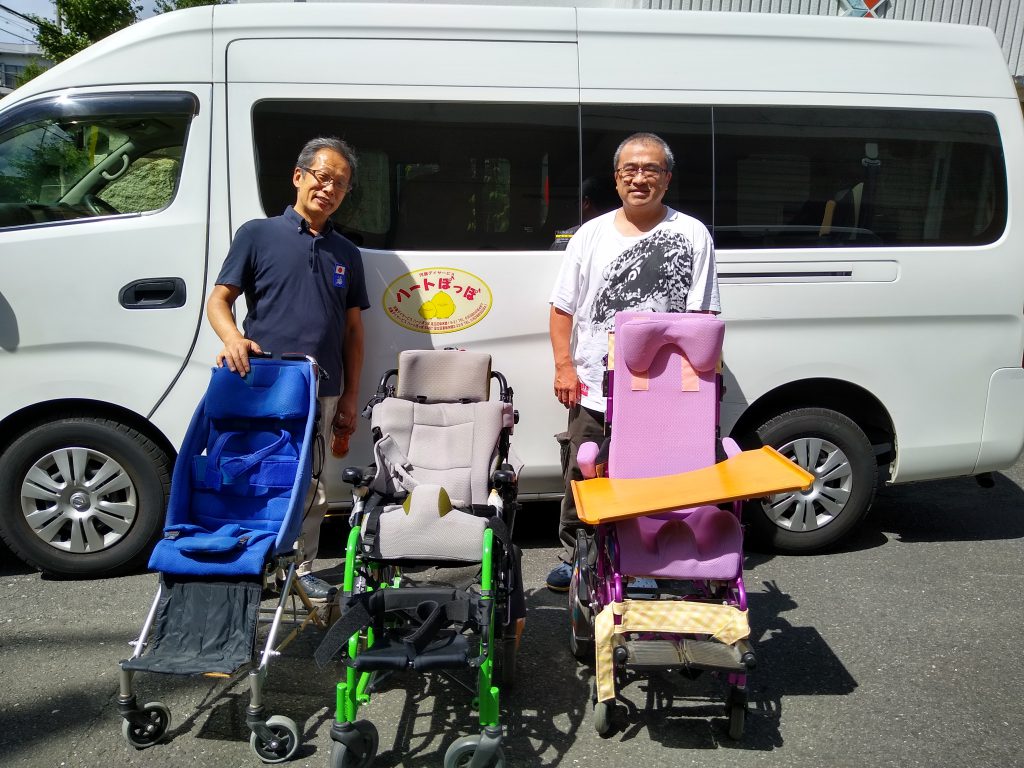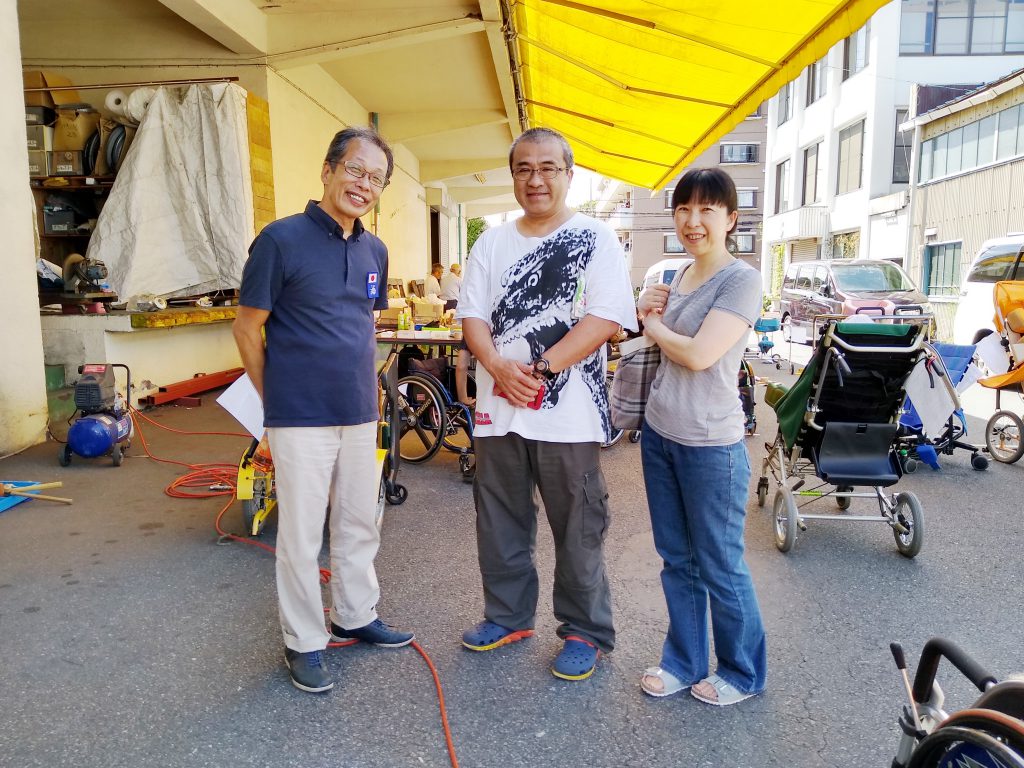 Mr. and Mrs. Inagaki, who brought us three wheelchairs. Mr. Inagaki runs So company and does supporting activity for the disabled. The wheelchairs are from a special school which he has been supporting.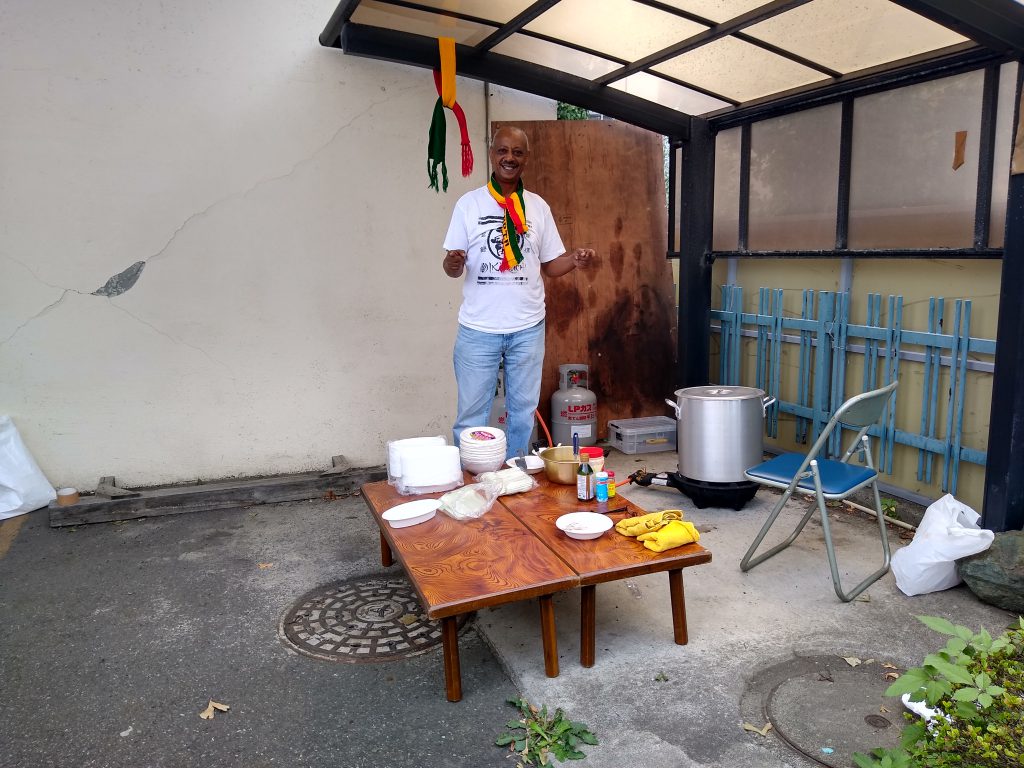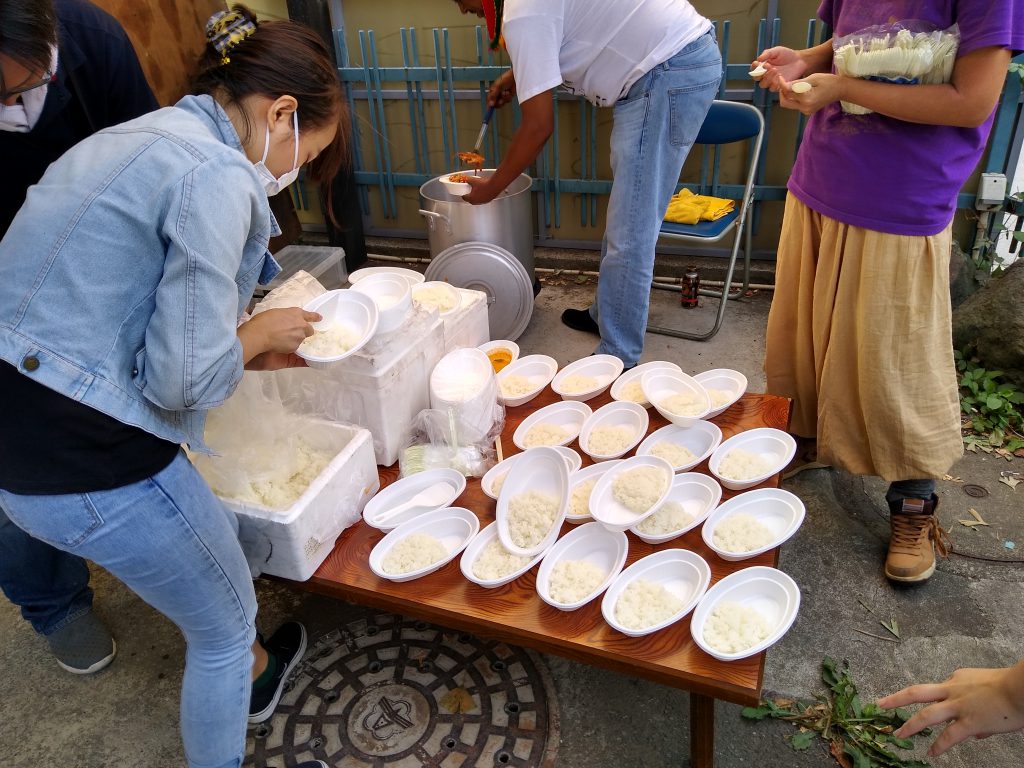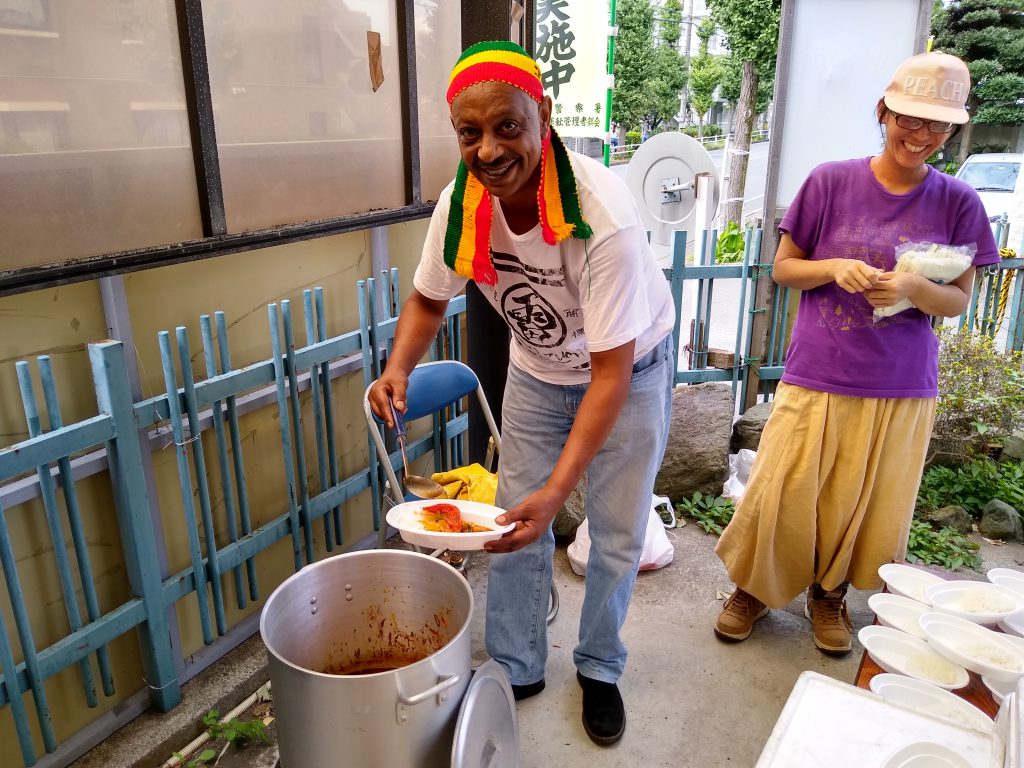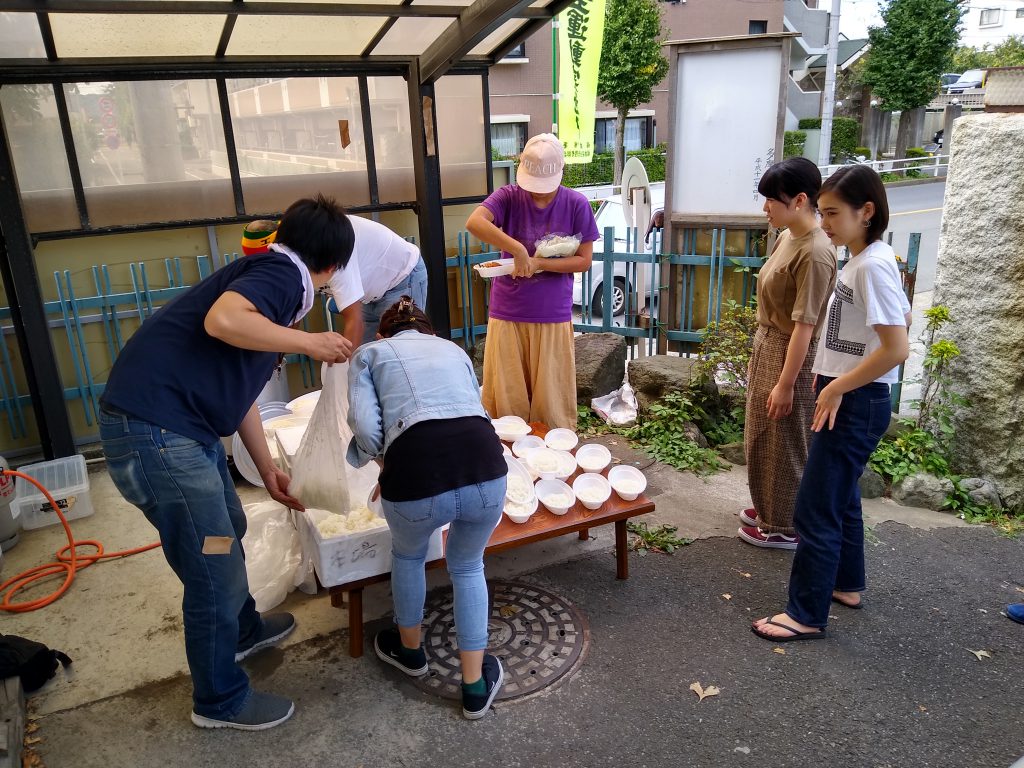 Today's lunch was Ethiopian curry by Abebe. He rushed to the Ethiopian New Year event at Adachi-ku after he finished all the work for our lunch.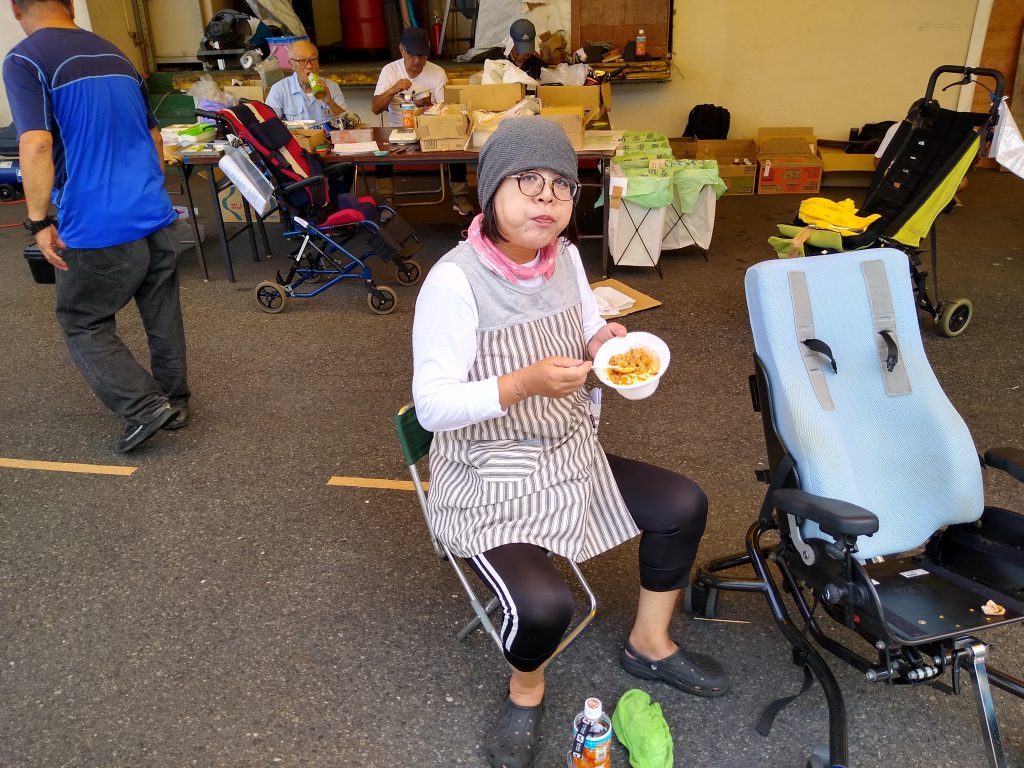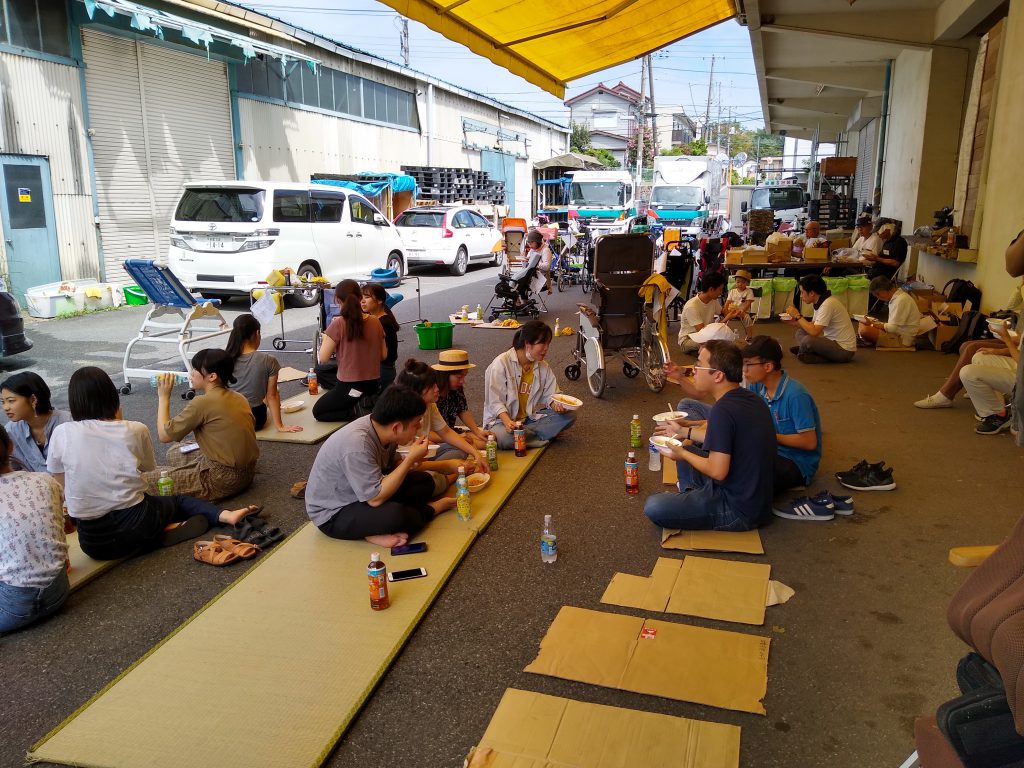 Everyone enjoyed Abebe's curry. It was so delicious! Thanks a lot.

= We continued to work after lunch =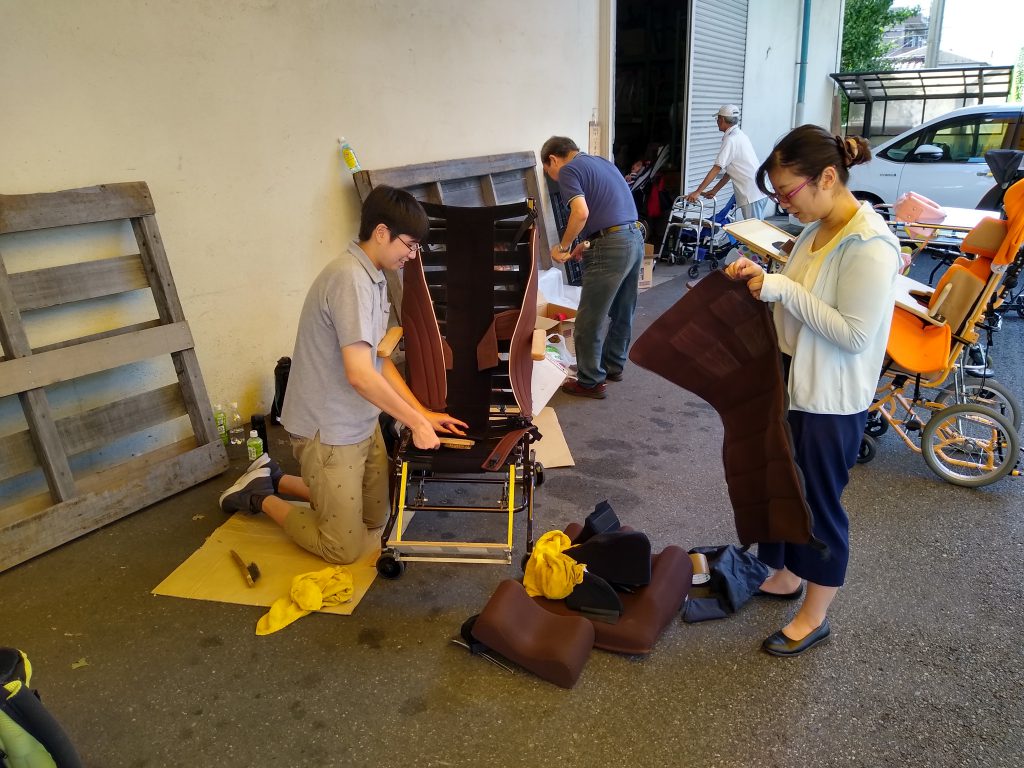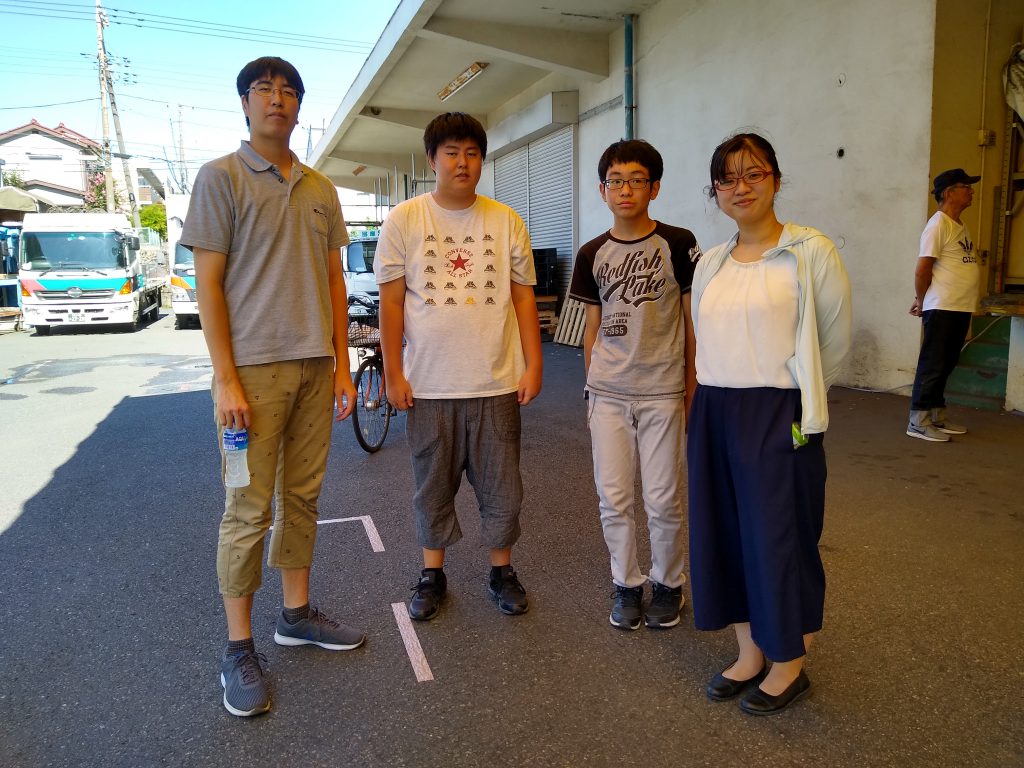 Tama Technical High School small but powerful group.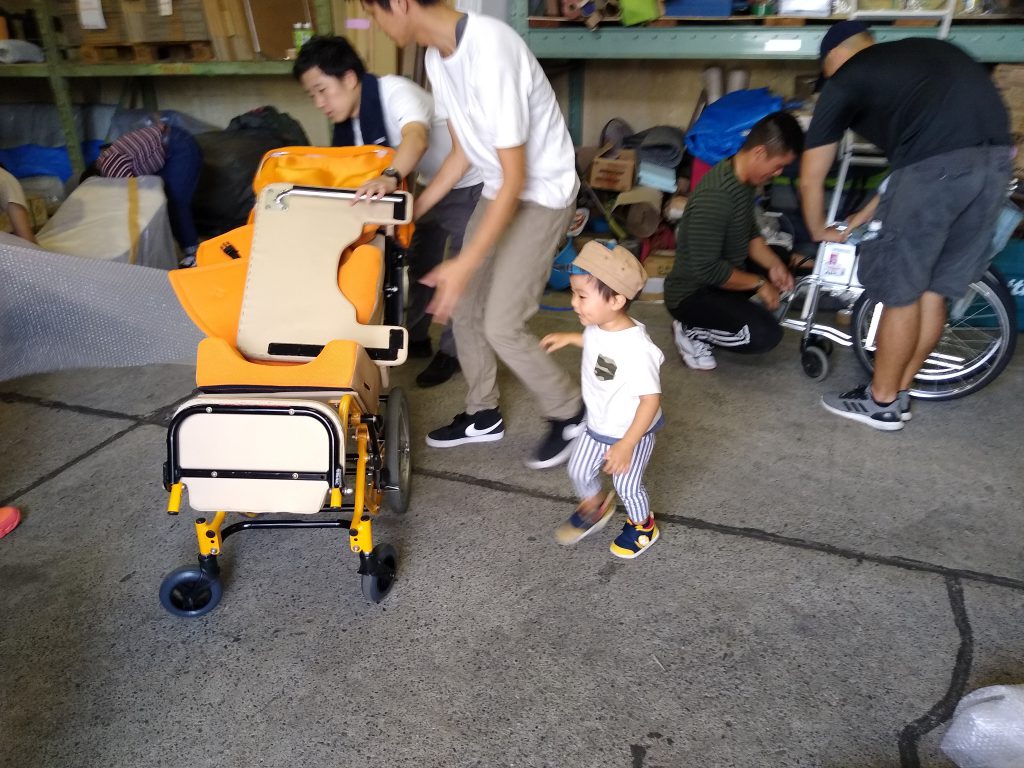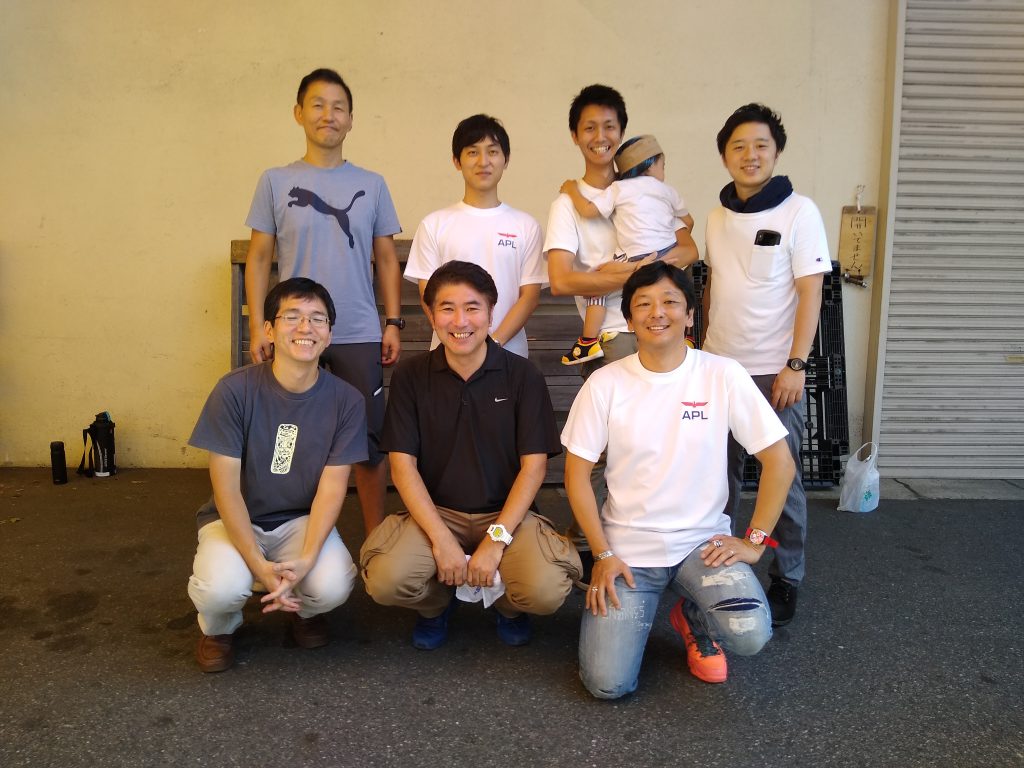 (Left) APL junior and his father.
(Right) APL group.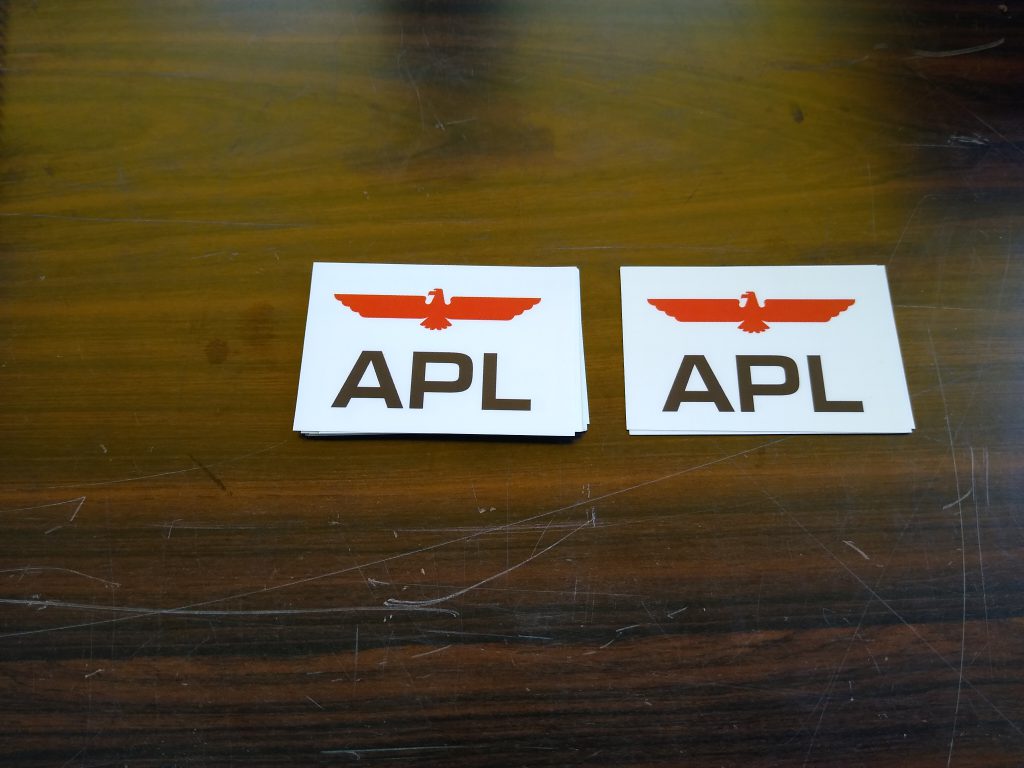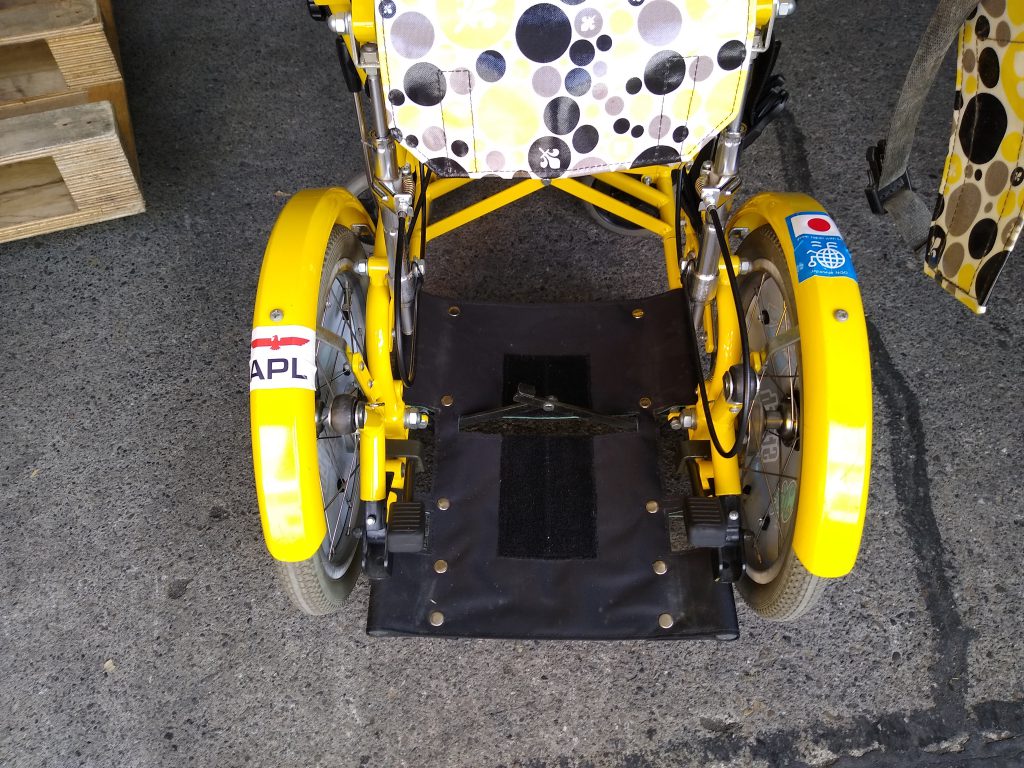 As APL prepared their logo mark seals, we put them on each wheelchair.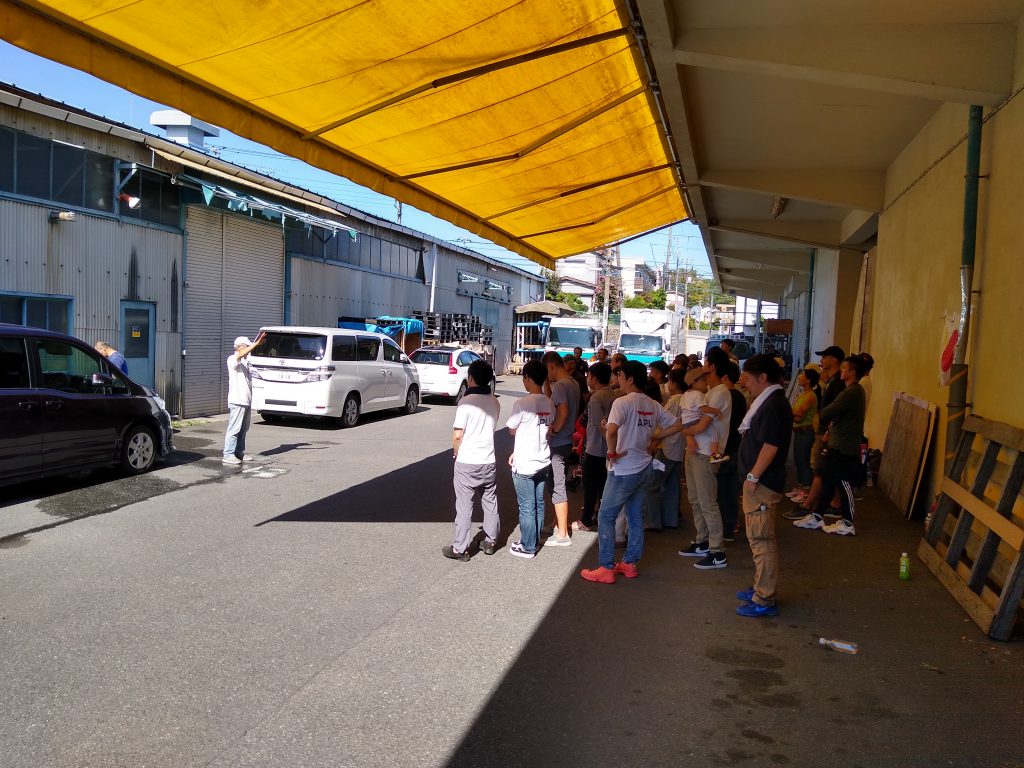 (Left) We put all the wheelchairs we refurbished today in the warehouse.
(Right) The participants listening to today's results.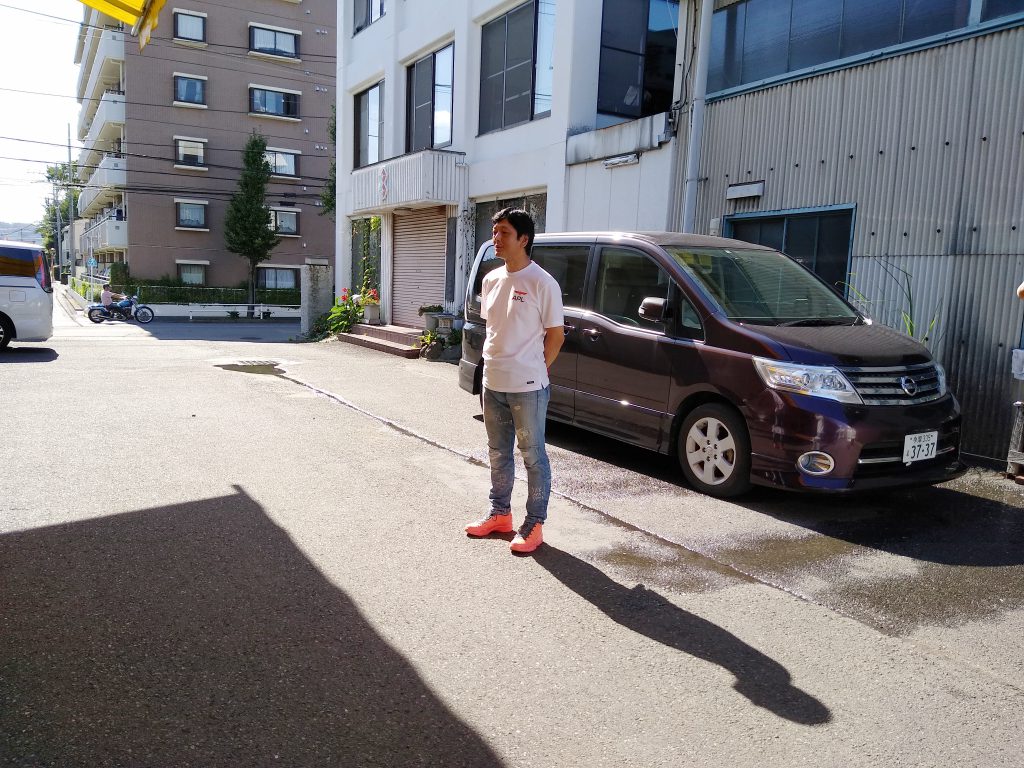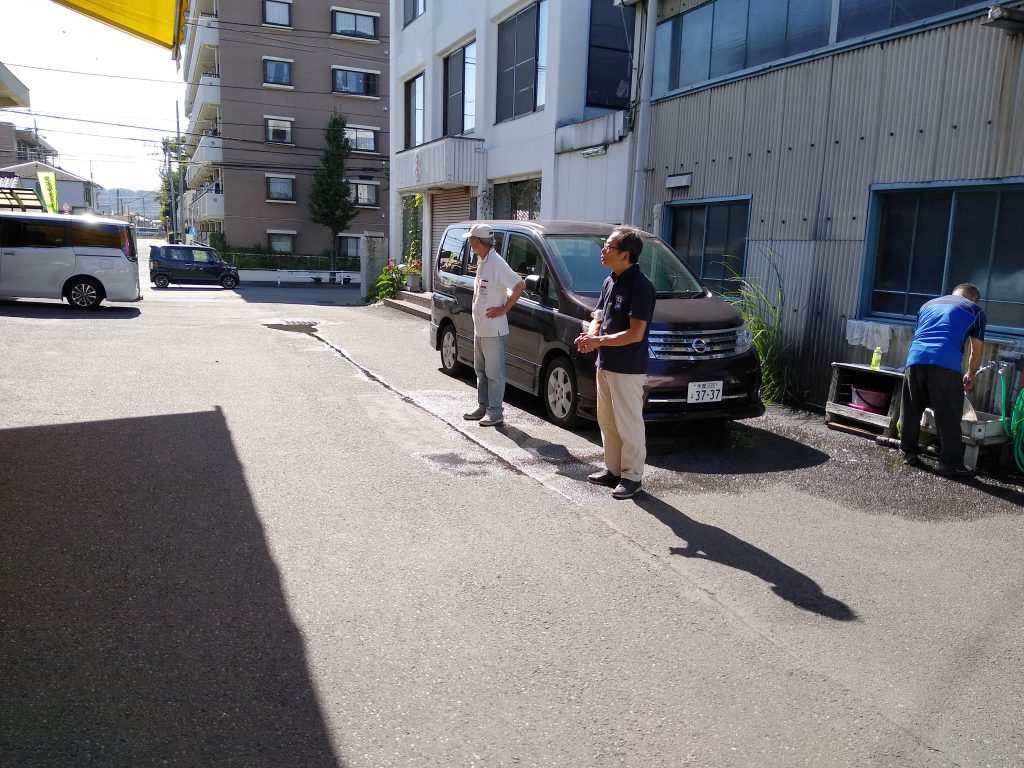 (Left) Mr. Uchida, representative of Japan in APL, making a short speech.
(Right) Mr. Morita thanking to the participants. He also expressed his gratitude to APL group for the free transport.

Thank you for the great work today, everyone!