We went to two special schools to receive wheelchairs today. Hachioji Higashi special school in Tokyo provided us with nine wheelchairs and Nakahara special school in Kanagawa twenty.
We will surely take great care in cleaning and refurbishing them in our activity and deliver them to overseas children in need. We really appreciate their kindness.
Oct. 9, 2019. Secretariat
=At Nakahara special school=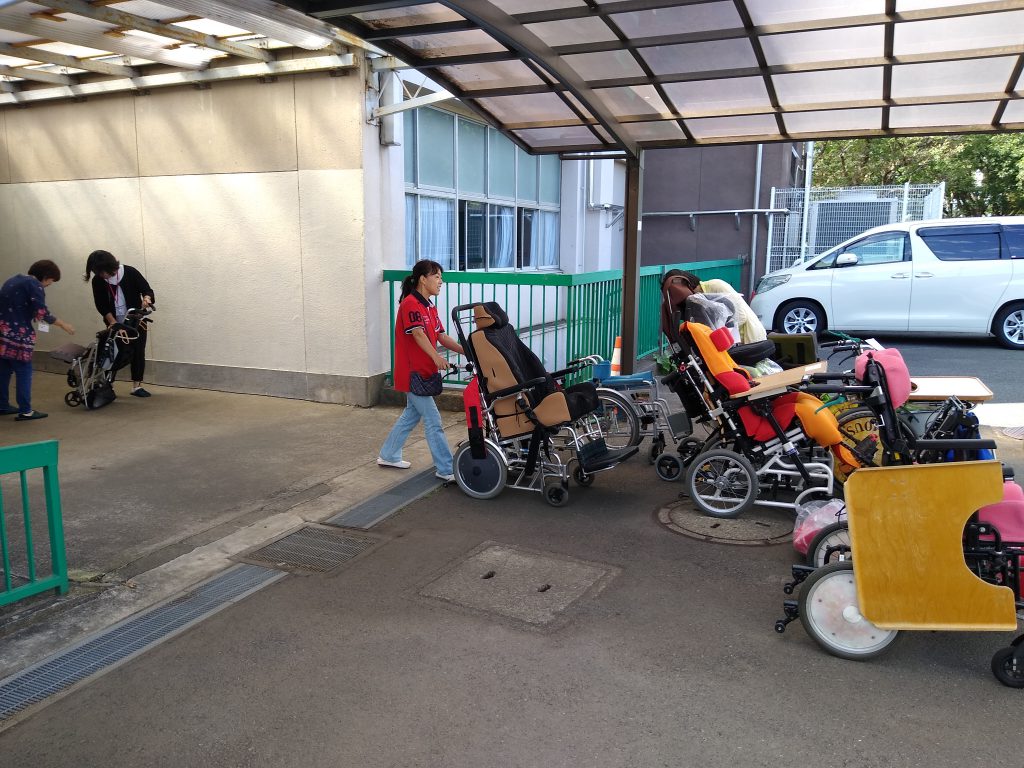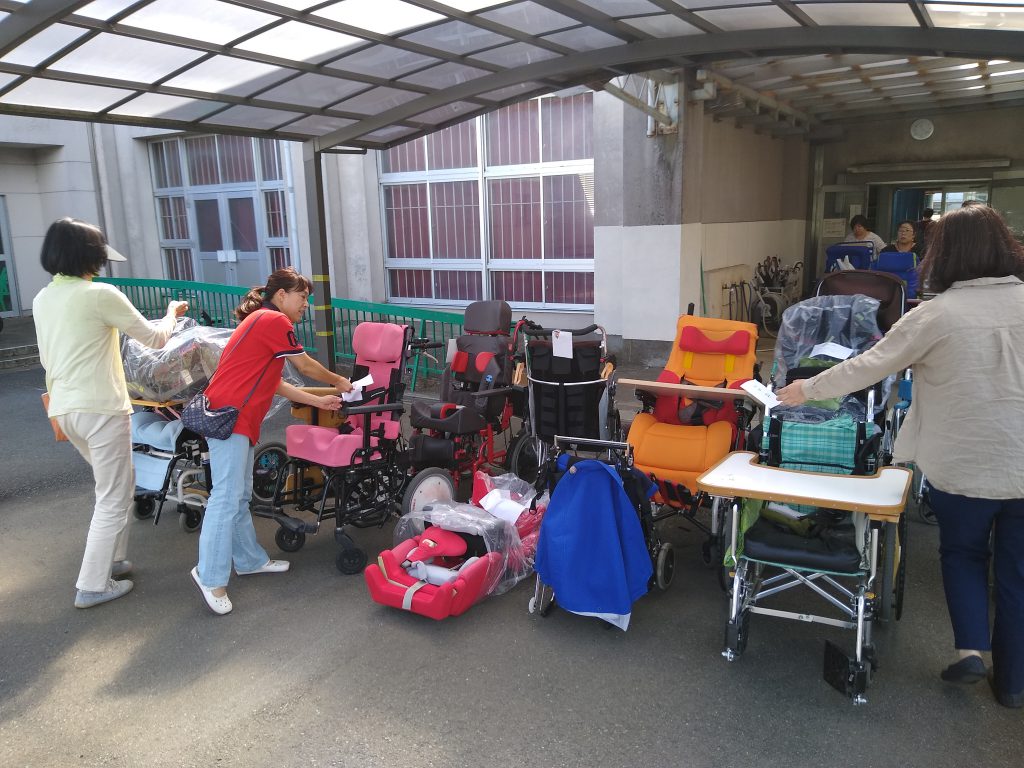 PTA members bringing wheelchairs one after another.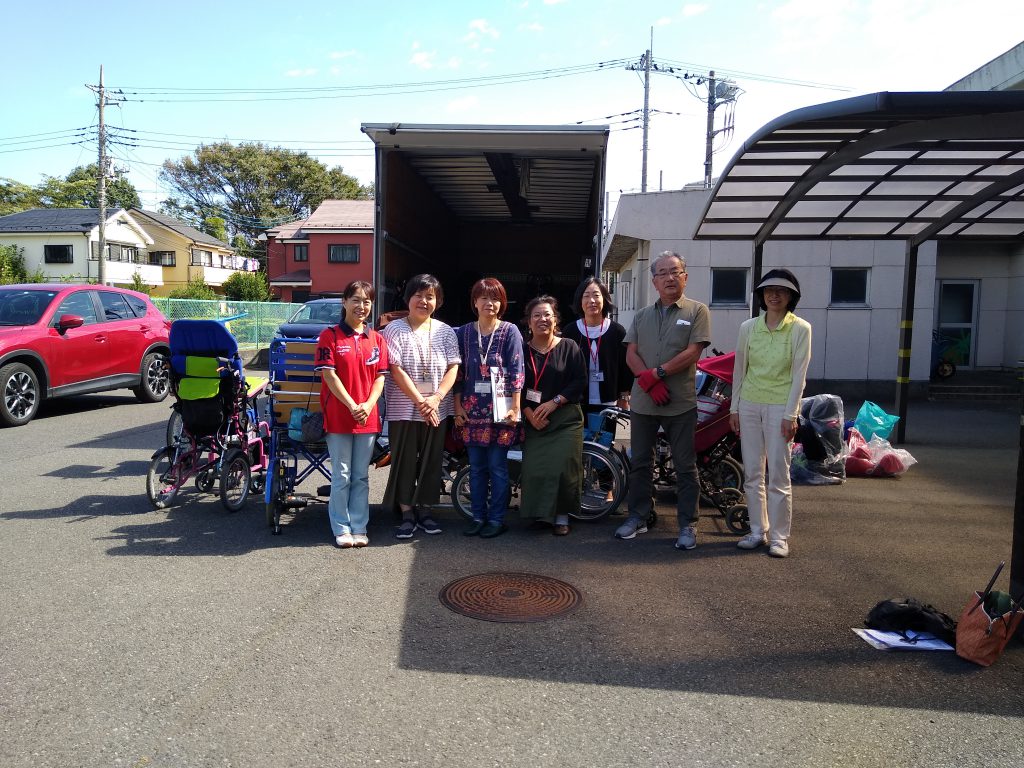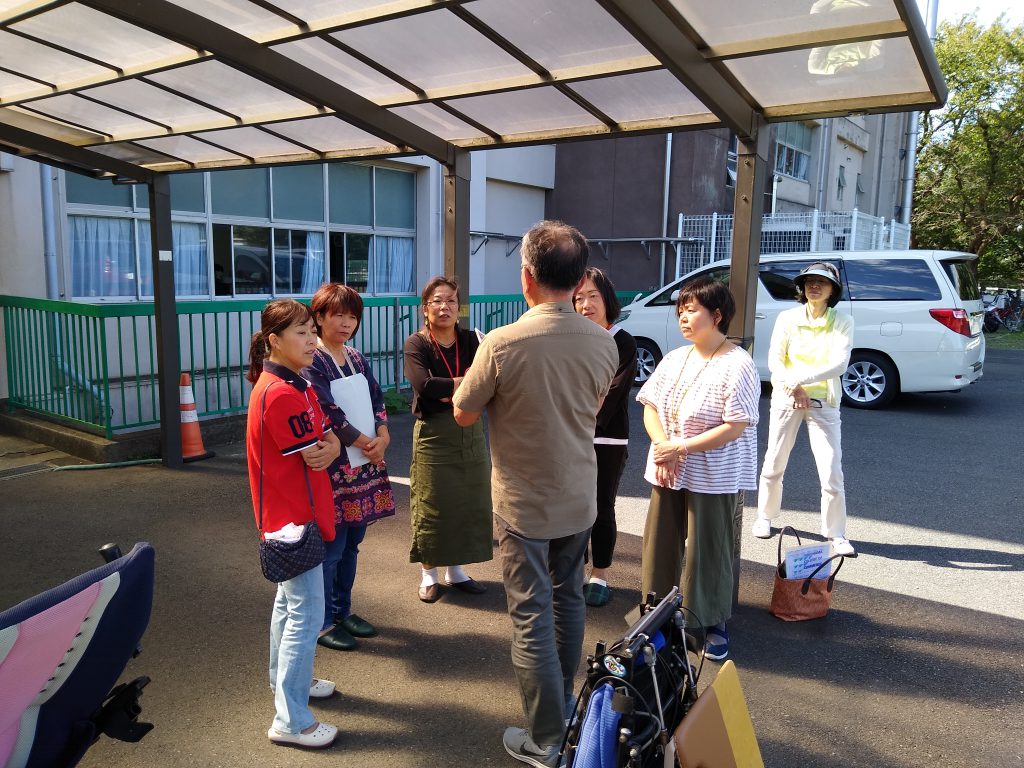 (Left) PTA members with wheelchairs; the woman in red is the chairperson.
(Right) We expressed our thanks as well as telling them about our activity.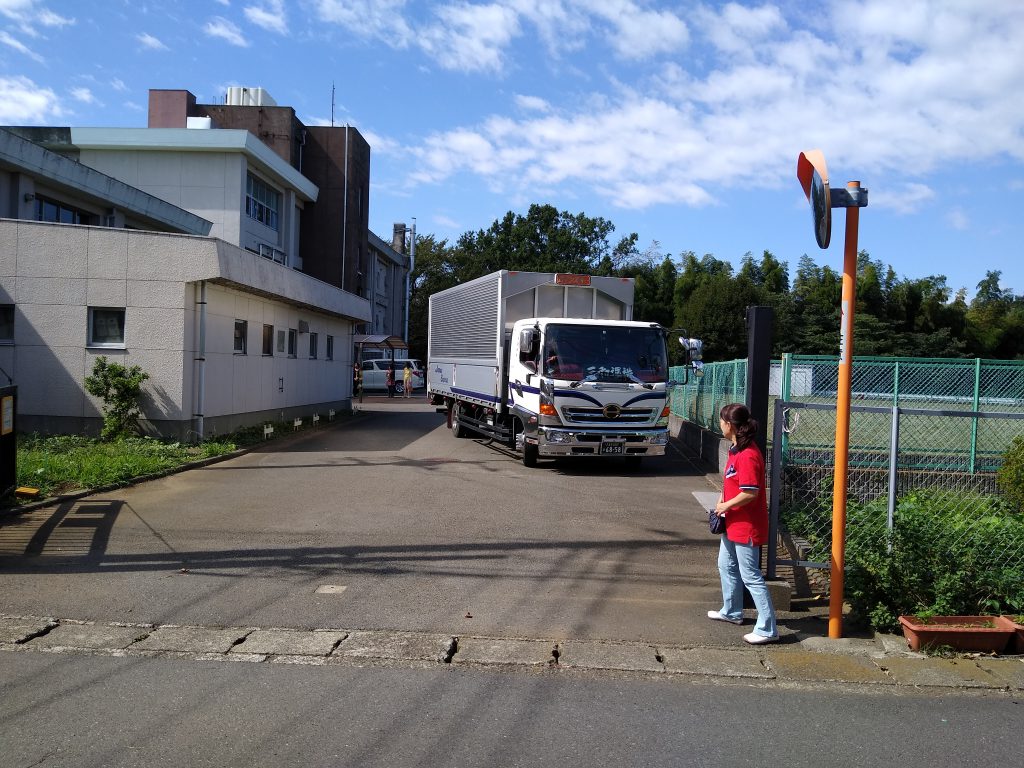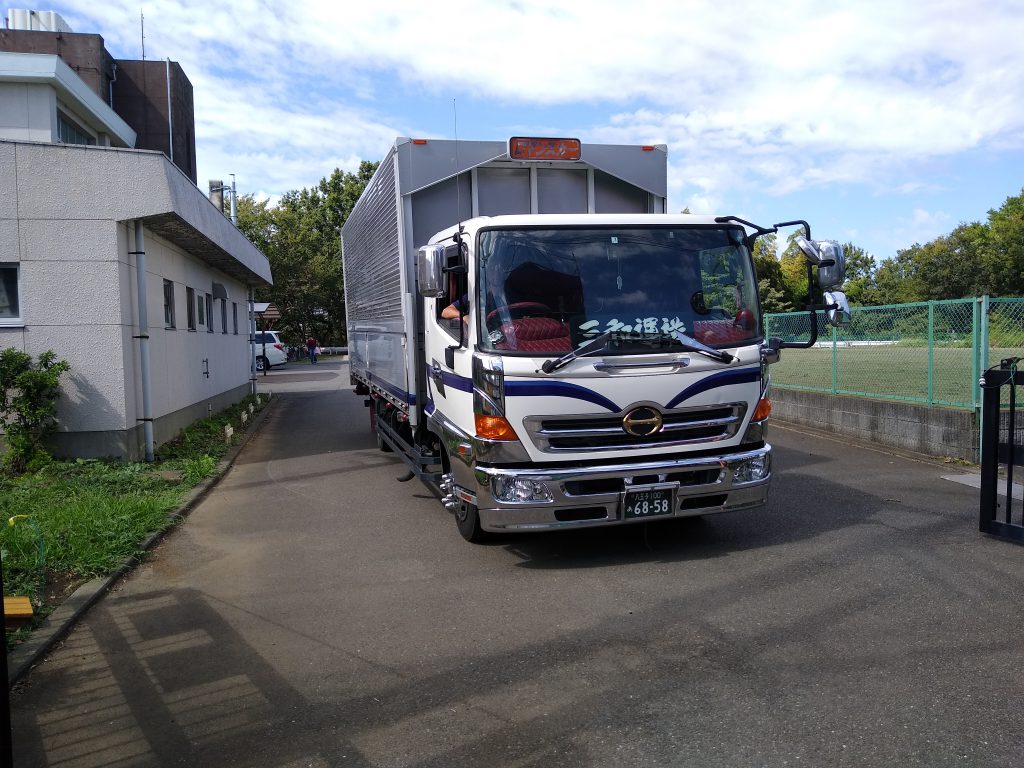 (Left) The chairperson seeing the truck off.
(Right) The truck heading for the warehouse in Hamura.