We visited the Yokohama Honmoku container terminal of the shipping company APL(American President Lines). The members were seventeen in total:Sagami Women's University group, regular volunteers, mothers of wheelchair-users, and our president and directors.
We have booked APL ships mainly for India and Philippines so far, but most volunteering members have no idea about how the refurbished wheelchairs are handled at the port and shipped after loaded into containers. So a director, Oda, who used to work for a shipping company, made a plan to visit a container terminal, and thanks to APL, we had a good opportunity to see one for ourselves.
First, we got fundamental information on container trade. Although it might be basic knowledge, everything was new to us. It was surprising to know that 90% of the world trade is covered by shipping. After learning the basics, we went up to the roof of APL building and from there we saw containers being loaded on a ship or unloaded to the ground with the explanation by APL employees.
Now that we really saw plenty of containers at the terminal, we have a clear picture of how the full containers with our refurbished wheelchairs are treated at the port. Also, we understood the importance of measuring the weight of each wheelchair accurately and declare it in the shipping documents. It is needed in order to prevent accidents caused by losing ship's stability during voyage due to wrongly declared container weight. One of our tasks, done far away from the port, is surely connected to different work at the terminal.
From the explanation:
APL, American President Lines, was originally an American company. But in 1997, it became a subsidiary of NOL, Neptune Orient Lines in Singapore. Then NOL was purchased by CMA・CGM Group in France, so now APL is one of its group company. A company named APL doesn't exist but its name "APL" is still being used as a brand name with a solid history.
(Click the chart below to enlarge)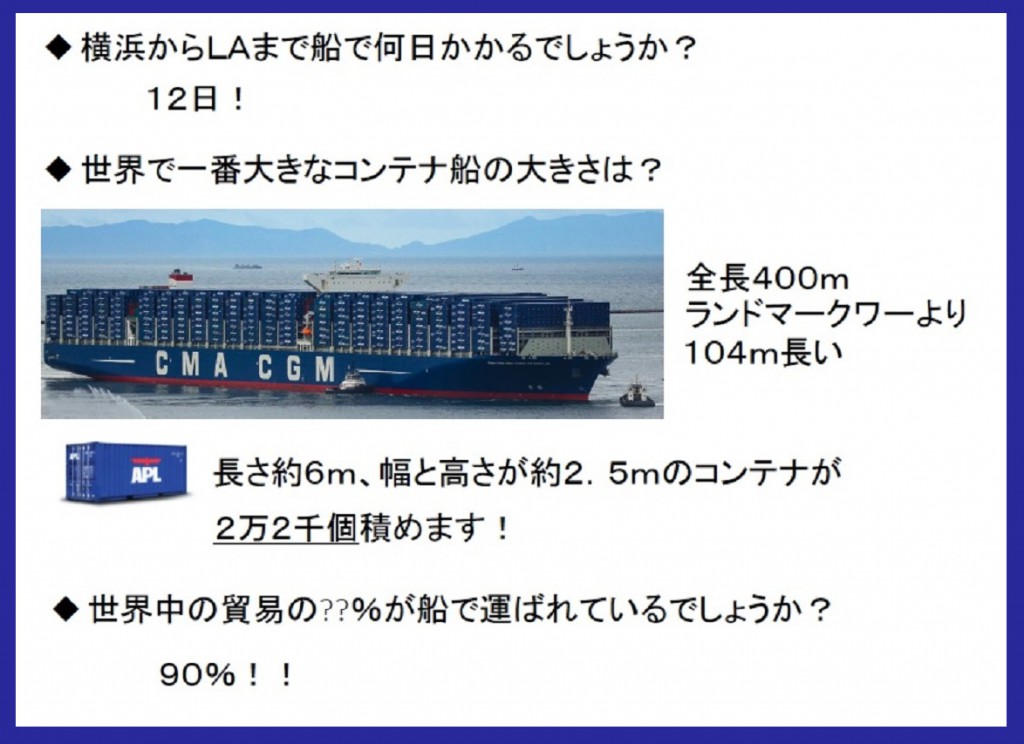 (Left) Large-sized container which can load 22 thousand containers.
(Right) The capacity of CMA・CGM ships ranks fourth in the world.
<At APL>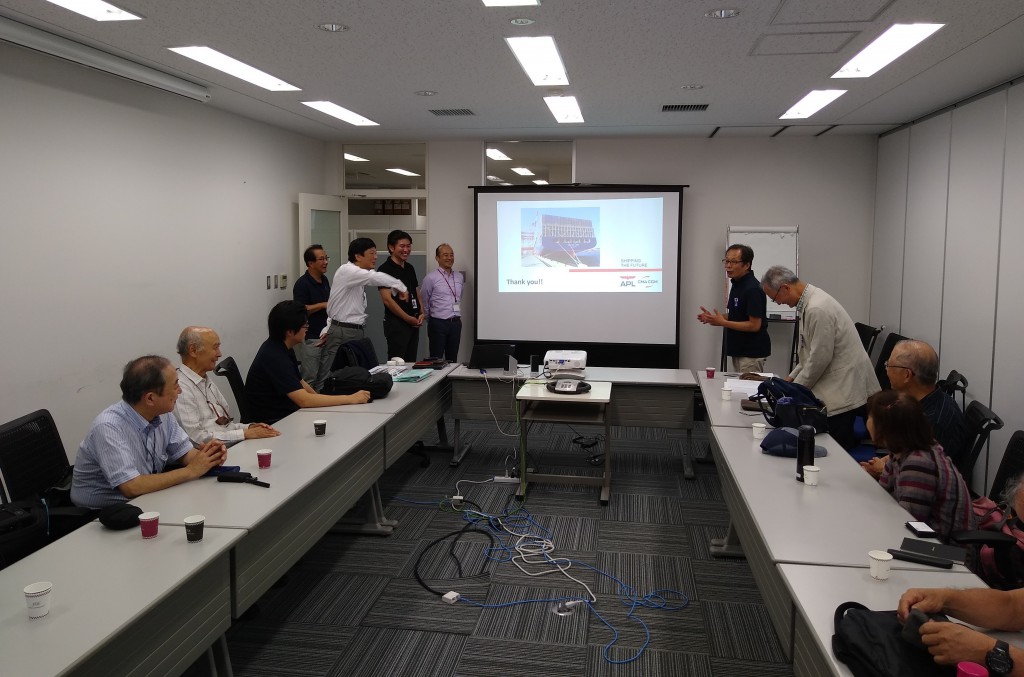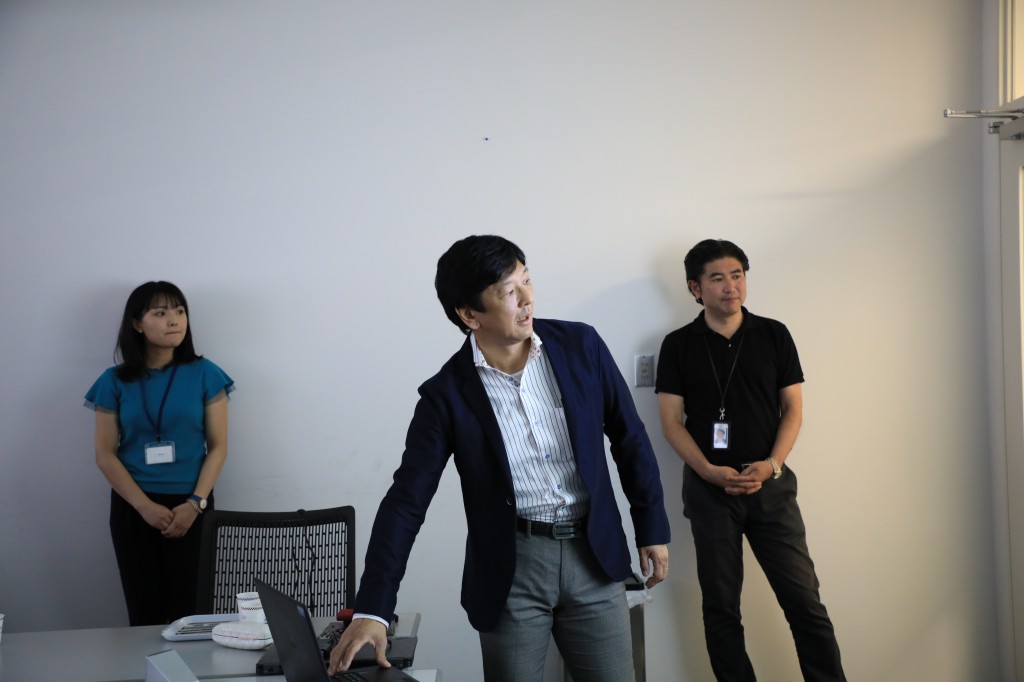 (Left) APL employees gave us explanations about shipping trade.
(Right) APL members: Mr. Uchida,Cluster Director of North East Asia,
Mr. Shirai,General Manager of Terminal and Ms. Iijima.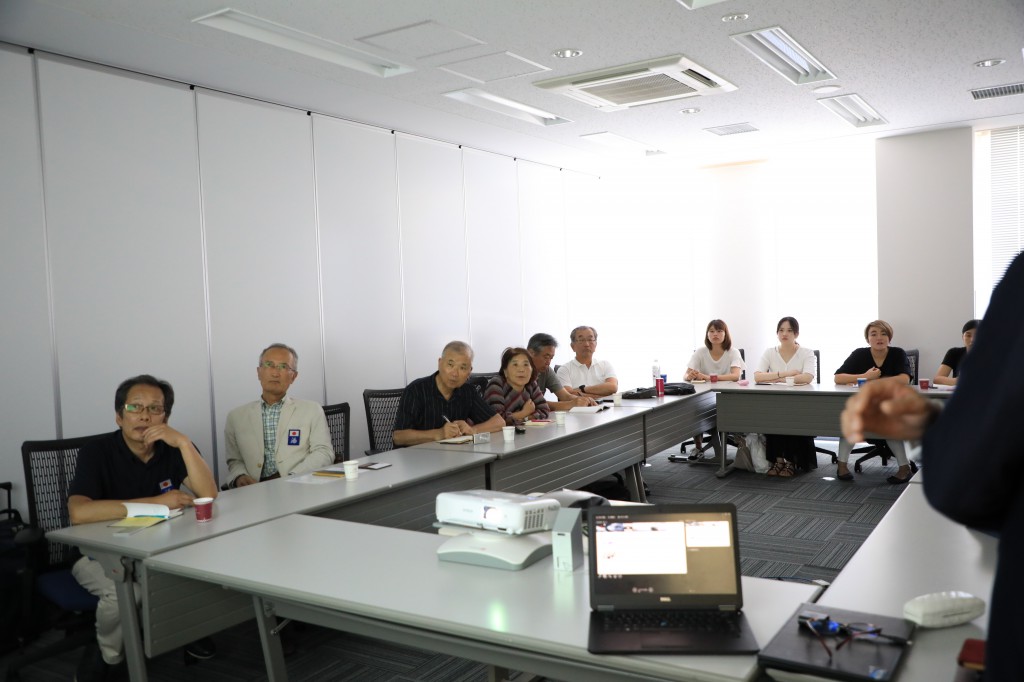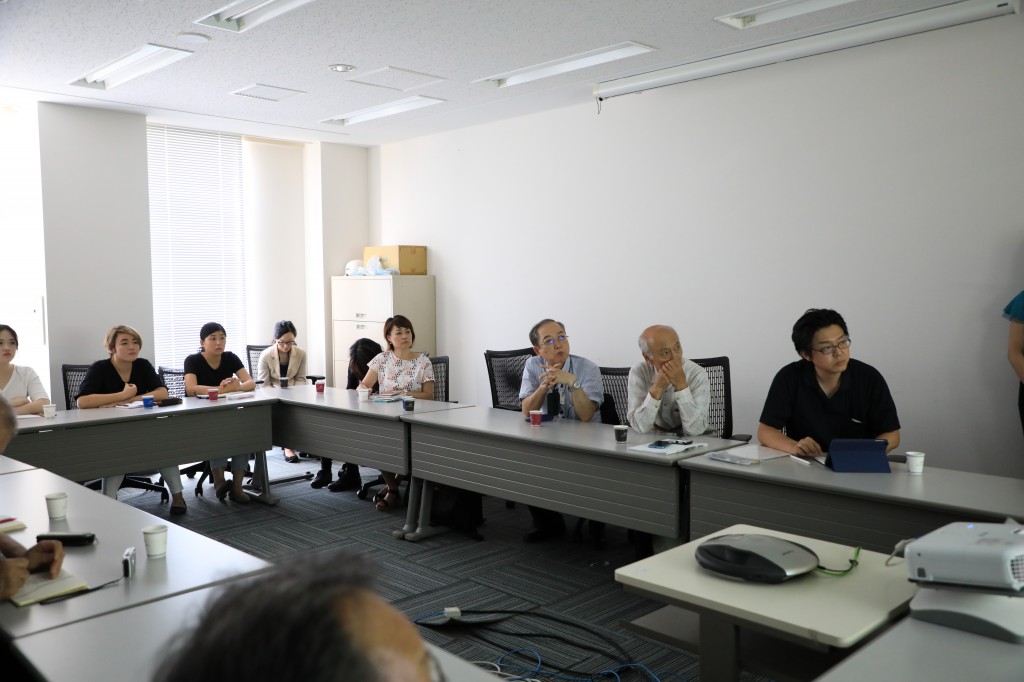 We listened carefully to Mr. Uchida and Mr. Shirai.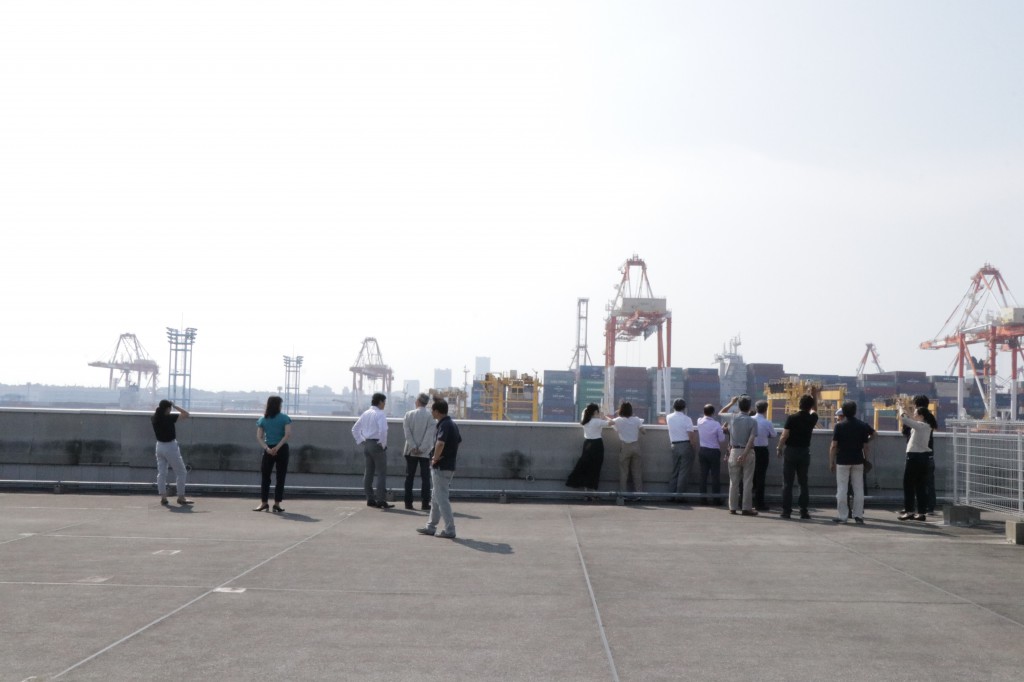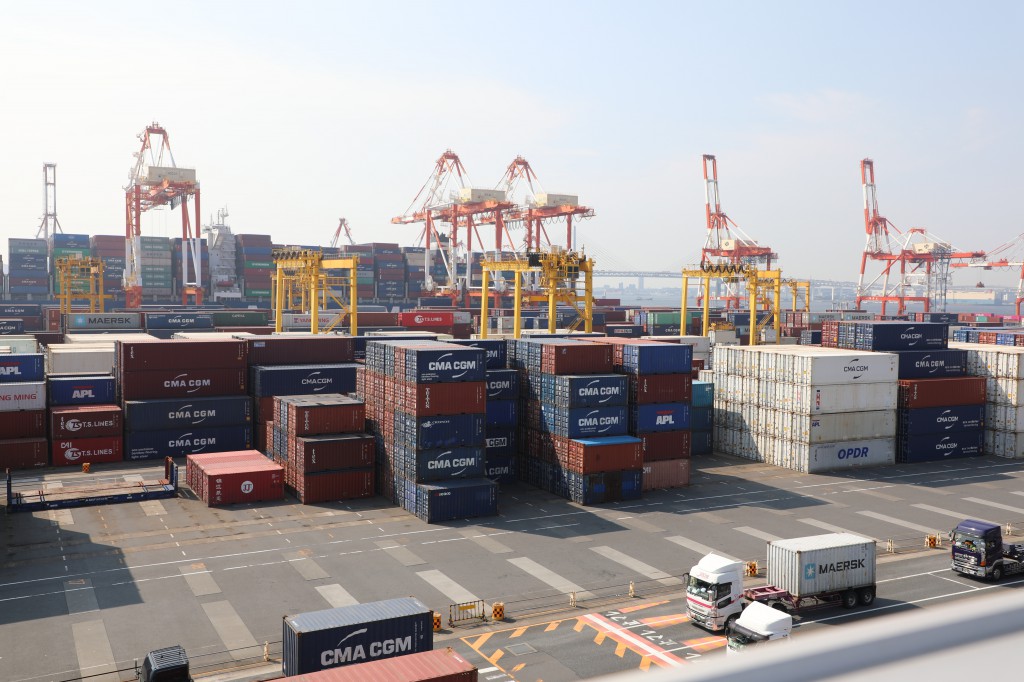 (Light) Looking down from the roof.
(Right) Lots of containers on the ground. White ones are equipped with refrigerating or freezing functions.
All the containers are operated by the gantry crane's operator in the control room, about 50 meters above the ground.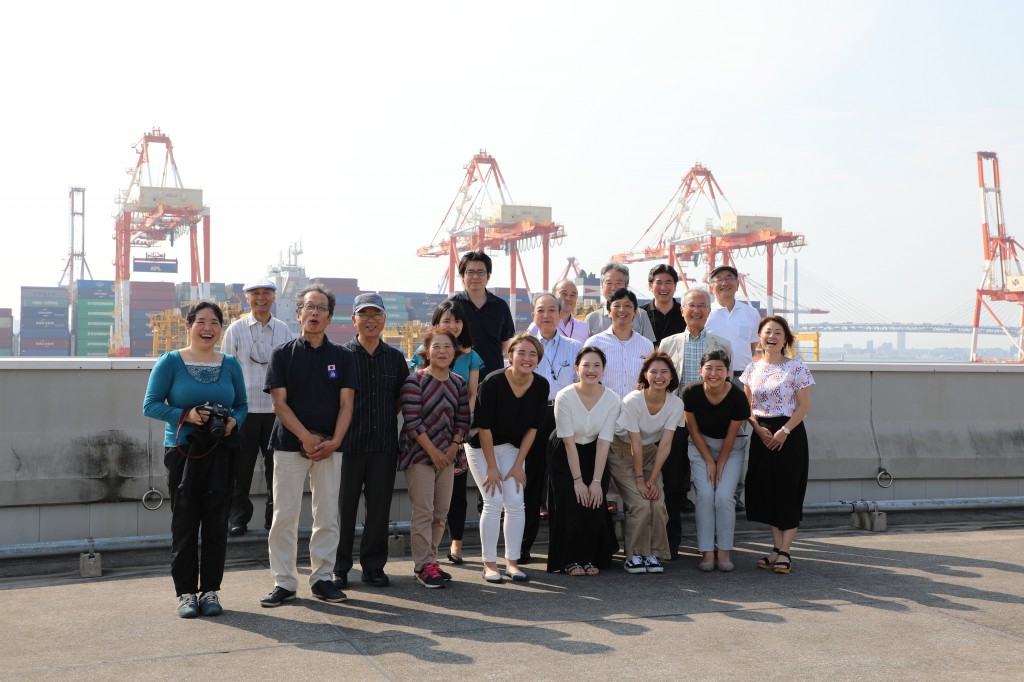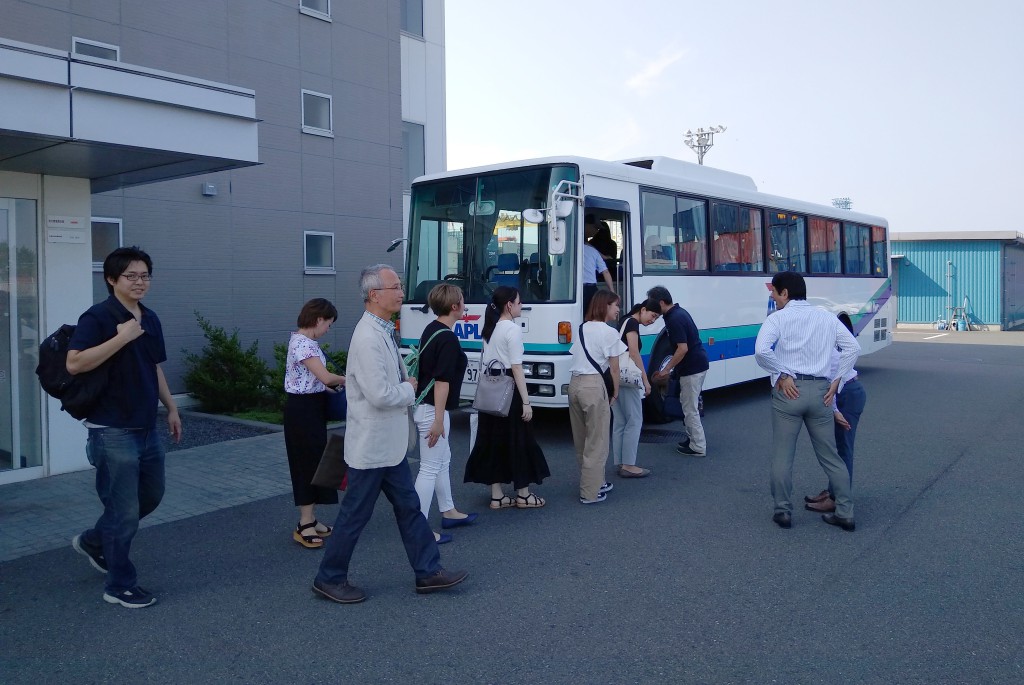 (Left) Photo taken on the roof.
(Right) We met at Kannai and were taken to and from APL by its commuting bus. We really appreciaite it.

A reporter of The Japan Maritime Daily, major company among the trade papers, came with us and gathered materials. With APL's consent, she wrote the article below.
| | | |
| --- | --- | --- |
| click the chart to enlarge |      | Ms. Sasaki from The Japan Maritime Daily. |
== July 25, 2019 Secretariat ==