Jazz concert held at Kodaira Citizens Cultural Hall on June 8 was a great success. Kodaira Jazz Association hosted the concert and our NGO offered support too. The association has held such concerts in order to back up our NGO, and gave us both donations collected at the concerts on June 8 and in February.
I made a speech during the concert and introduced our activities. Souma, a host of Fussa Blues Festival, joined the concert and it reached a climax. I really enjoyed it.
I would like to take this opportunity to express my gratitude.
         June,2019 Hirokazu Morita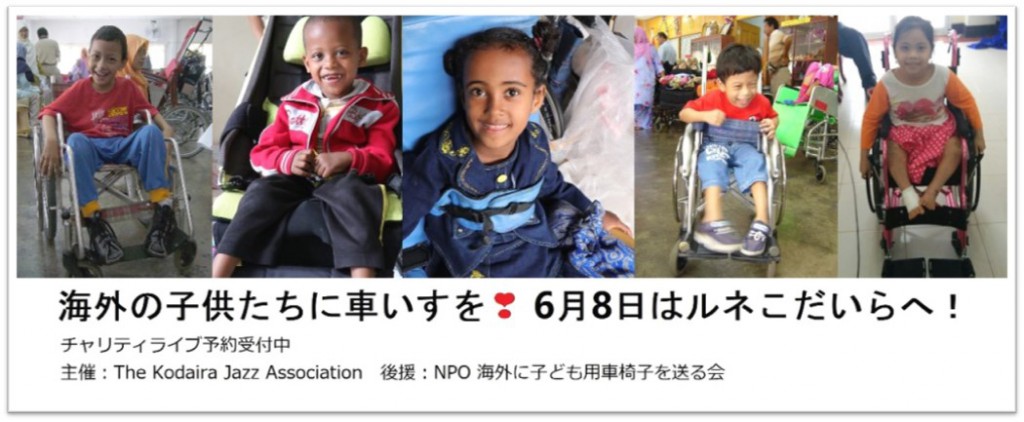 Notice of the concert by The Kodaira Jazz Association using photos of our NGO.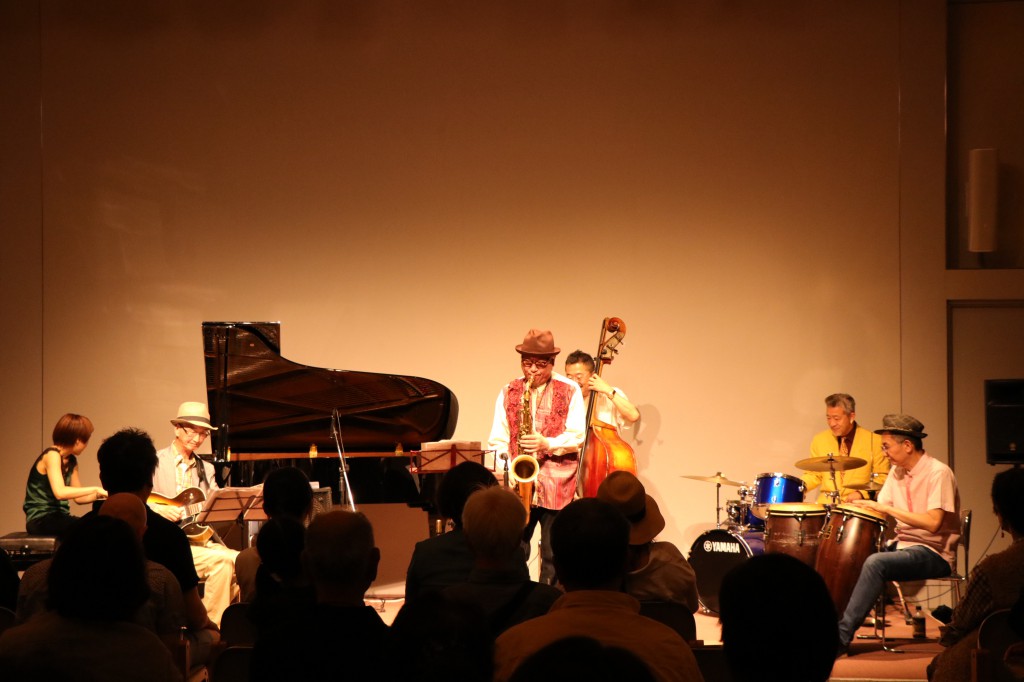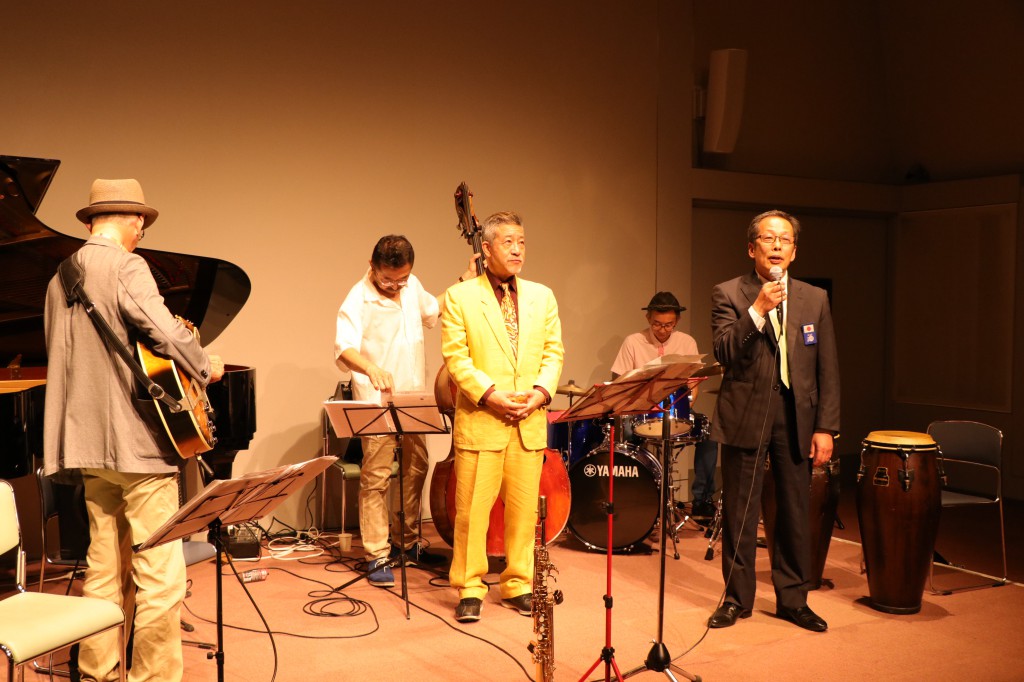 (Left)Their performance
(Right)Morita, making a speech duting the concert.