A woman in Akita prefecture found our website and asked us for an wheelchair in September this year. A Phillipino employee of her father's company has left her daughter home, who has cerebral palsy(CP) and needs a wheelchair. So we chose a wheelchair which seemed fit for the daughter with the information we got and sent it to the woman in Akita.
The following is the excerpt mail from Akita.
"There is a Philippino woman working in my father's company. She has left a daughter home, who seems to have CP. The employee is going home in November and we'd like to give her a wheelchair when she leaves Japan. Our address is Akita. If you could send it to me from Tokyo, we will pay the delivery fee.
The daughter is fourteen years old and we've got her height and waist size. We'd like to be of a help for a Philippino working with us. It's hard to purchase a wheelchair for a child with CP on her own. It would be nice of you to give us a hand."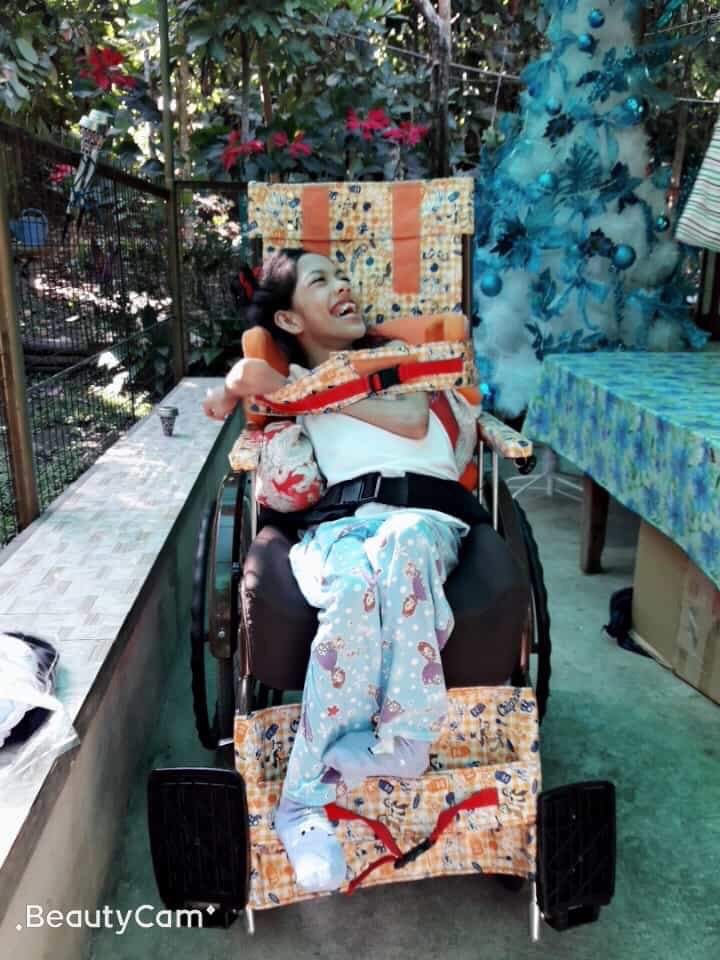 The woman in Akita gave us a photo after sending a wheelchair to the Philippines.
"I'll send a photo from the Philippines, which shows the daughter sitting on the wheelchair happily. Her smile makes us so happy. We really appreciate your great help. Thank you very much."

The photo makes us happy too.
December 1, 2019 Hirokazu MORITA