On September 11, 2022, we had a mini-mini meeting instead of a usual mini meeting with Sagami Women's University group and Vietnamese group.
We had planned to have a mini meeting under the condition of less than 5,000 Covid-19 infected people in Tokyo, but the number announced on Sep. 9 was 9,240. Though this number was decreasing day by day, it's still nearly 10,000. So we told the two groups we'd give it up.
Our plan, on the other hand, is to send wheelchairs to India and Vietnam, 90 units respectively, by the end of fiscal 2022. As of the end of August, 21 wheelchairs were finished in refurbishing and packing, ready to go. There were no meetings in August. Cancelling a meeting once again would make it hard to send wheelchairs to the two countries. We hurriedly decided to have a meeting with five staff members available, all elderlies. Since the members had vaccinated three times, we thought there'd be less risk of serious illness.
As a result, we finished packing 11 units, which made 32 wheelchairs ready to go. We hope to finish the rest at future meetings and we're also thinking of outsourcing. We'd like to send out 90 wheelchairs to India in December or January next year.
September 13, 2022 Secretariat
=== Mini-mini meeting ===
Five members in all, a bit lonely?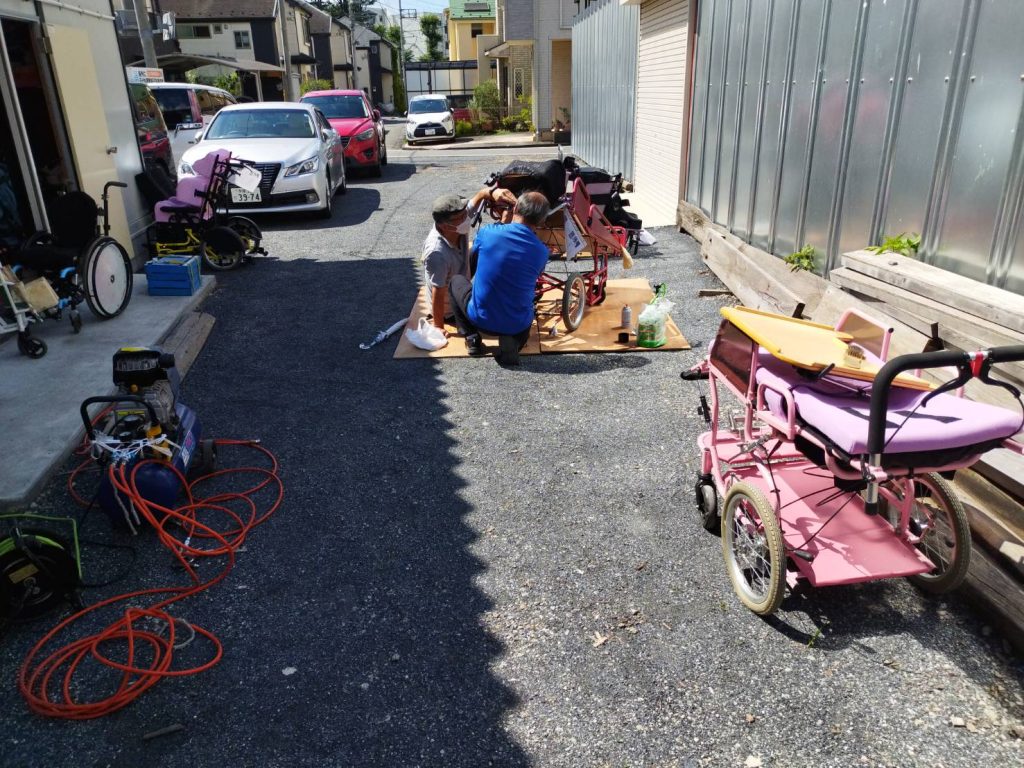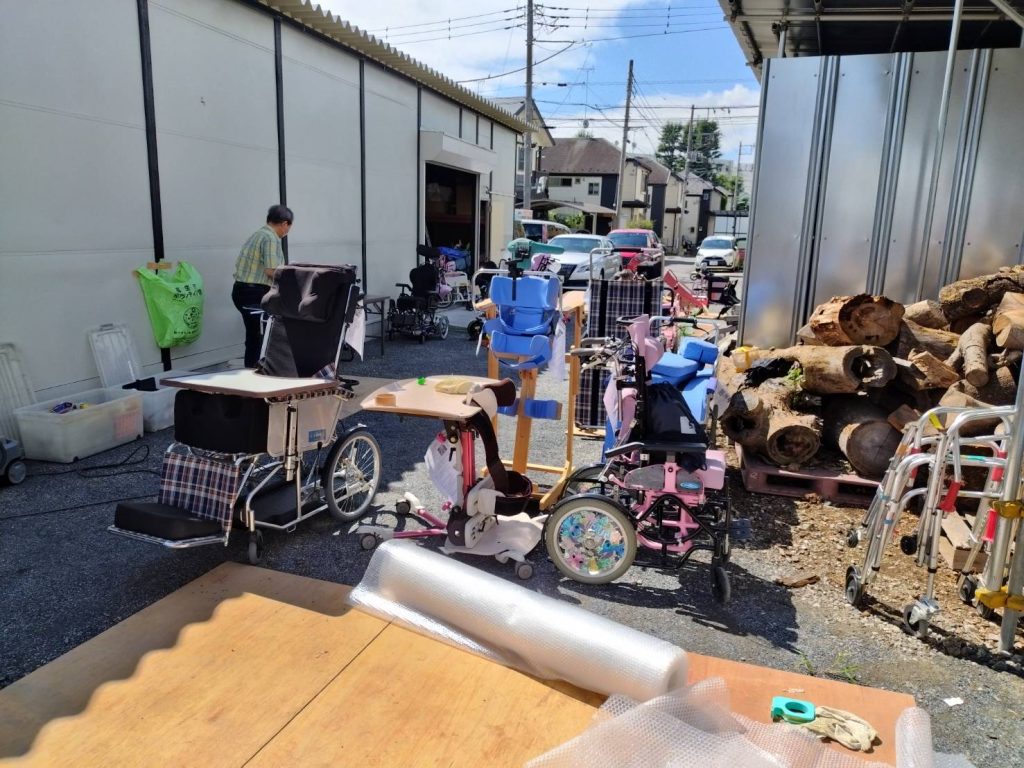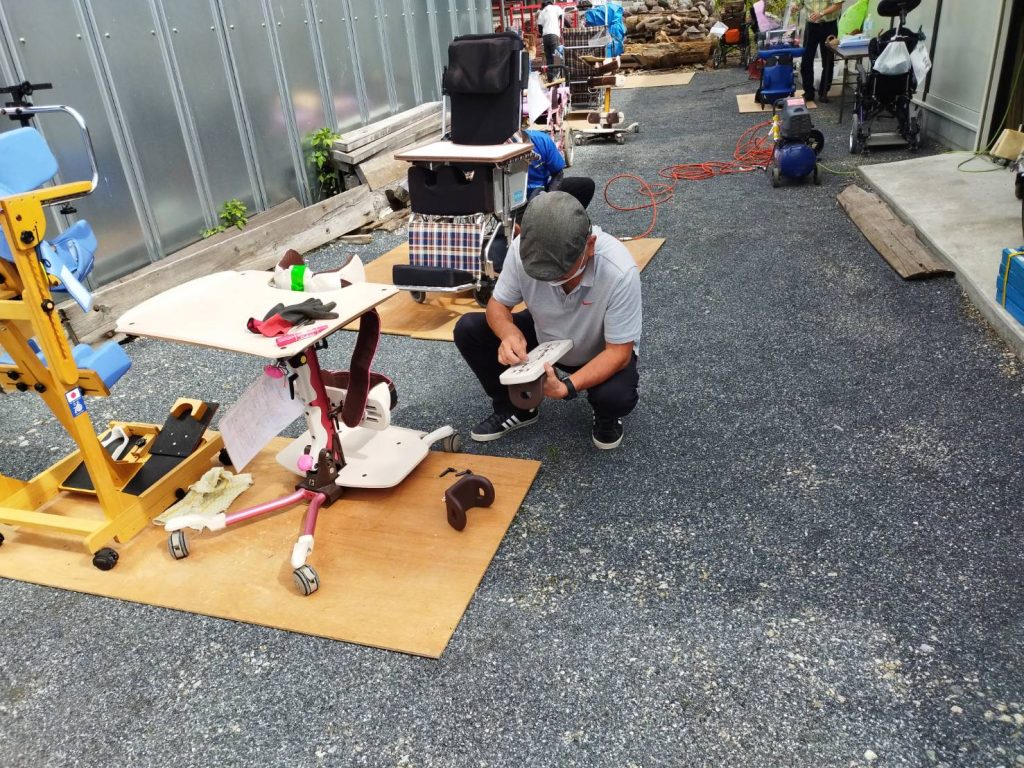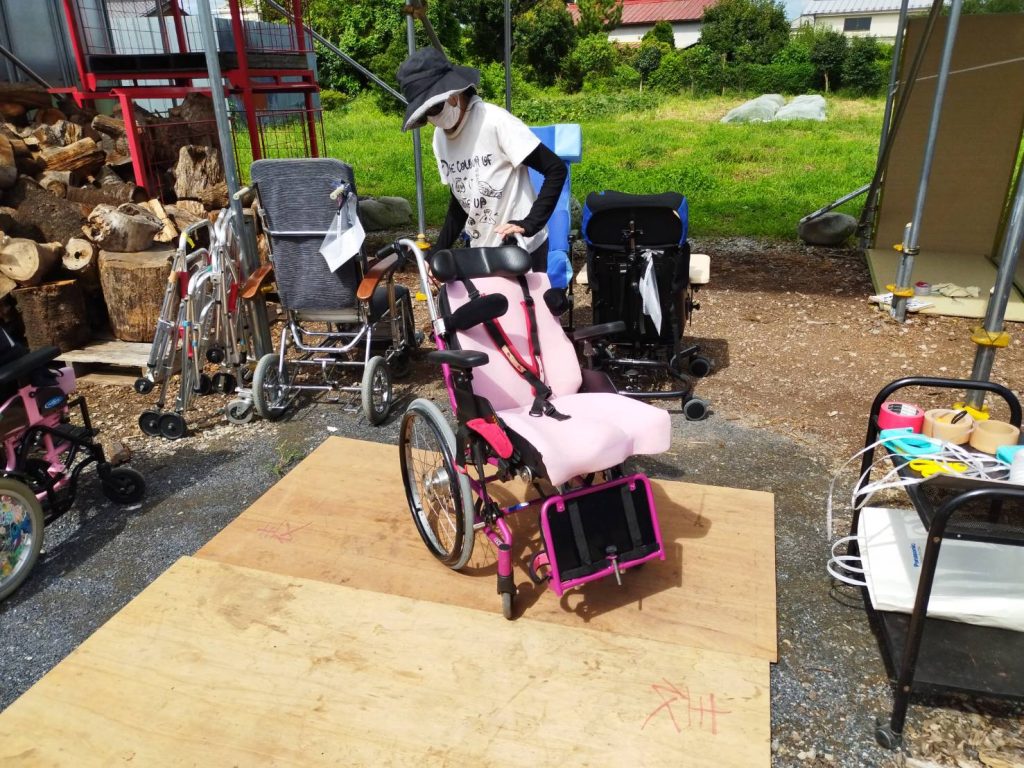 Our partner in India is a hospital and they accept various kinds of wheelchairs. We trust them to use such equipment as below.