September 13, a cool Sunday for a mini-meeting. The participants were Vietnamese group, Sagami Women's University group, and voluntary members. We all took our temperature, sterilized our hands with alcohol, and started working with a mask on to prevent the new coronavirus infection.
We have finished refurbishing and packing 16 wheelchairs, finishing up 70 wheelchairs through several mini-meetings.
We had a guest, Ms. Namekawa, teacher from a special school in Tokyo. She joined our activity thinking that her students might be able to clean the wheelchairs collected at their school. She hopes to provide us with those wheelchairs if possible, which is a great idea. She tried cleaning a wheelchair and worked with us to the end of the meeting.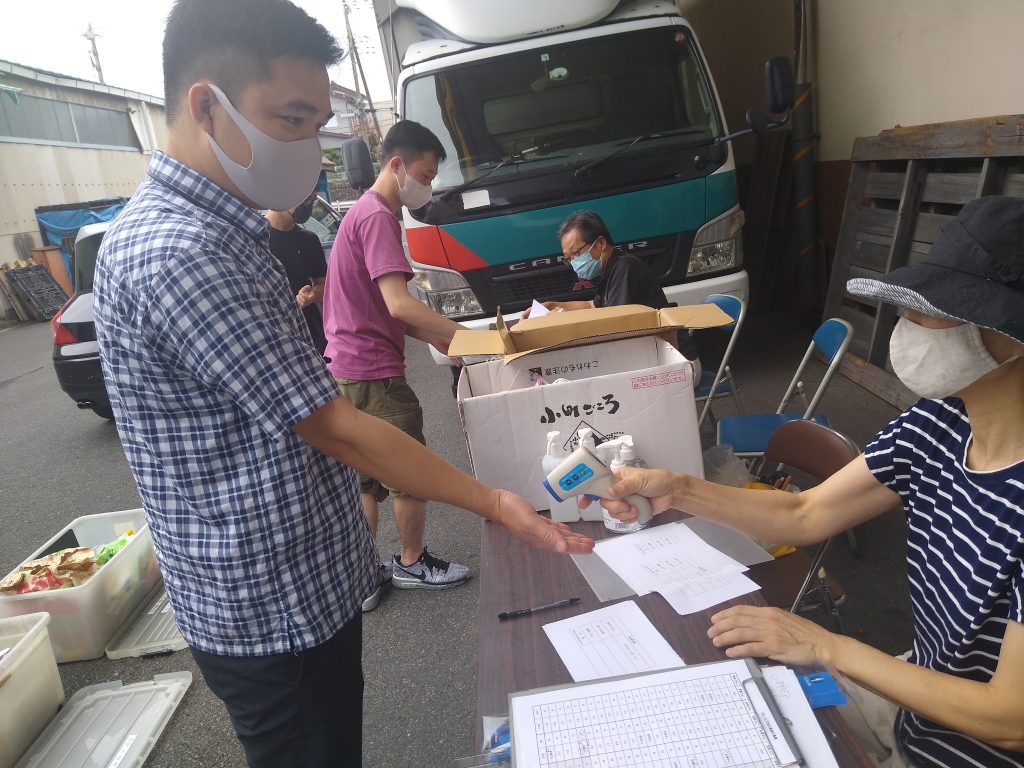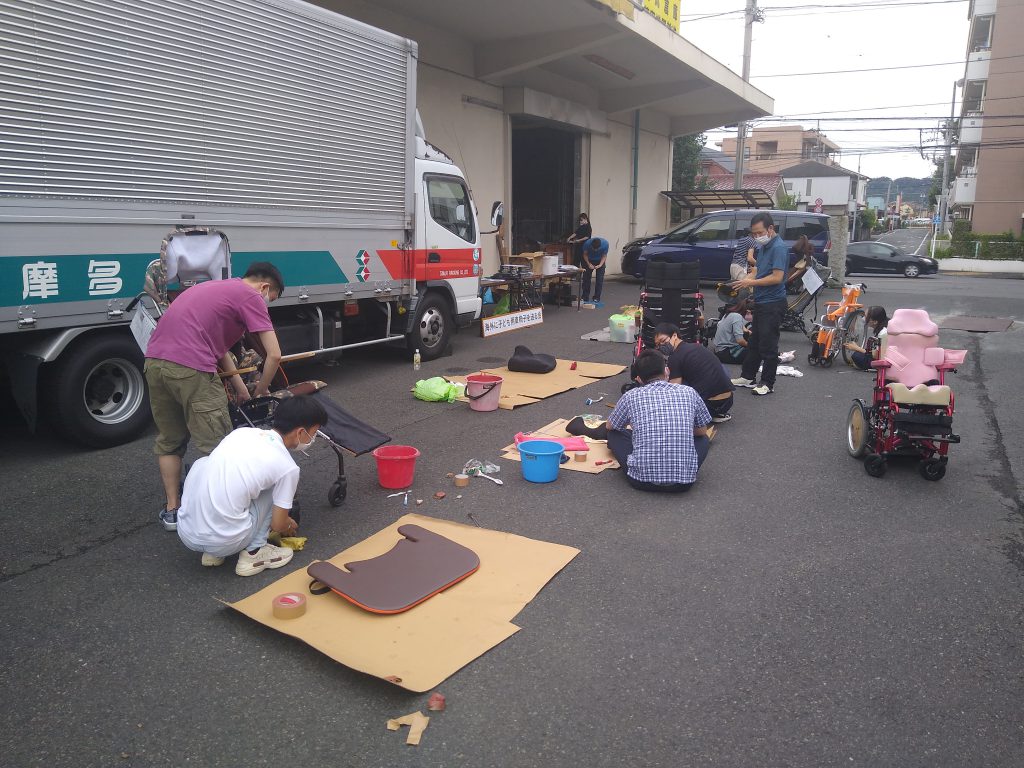 (Left) Checking the temperature and condition.
(Right) We worked away from each other, keeping physical distancing.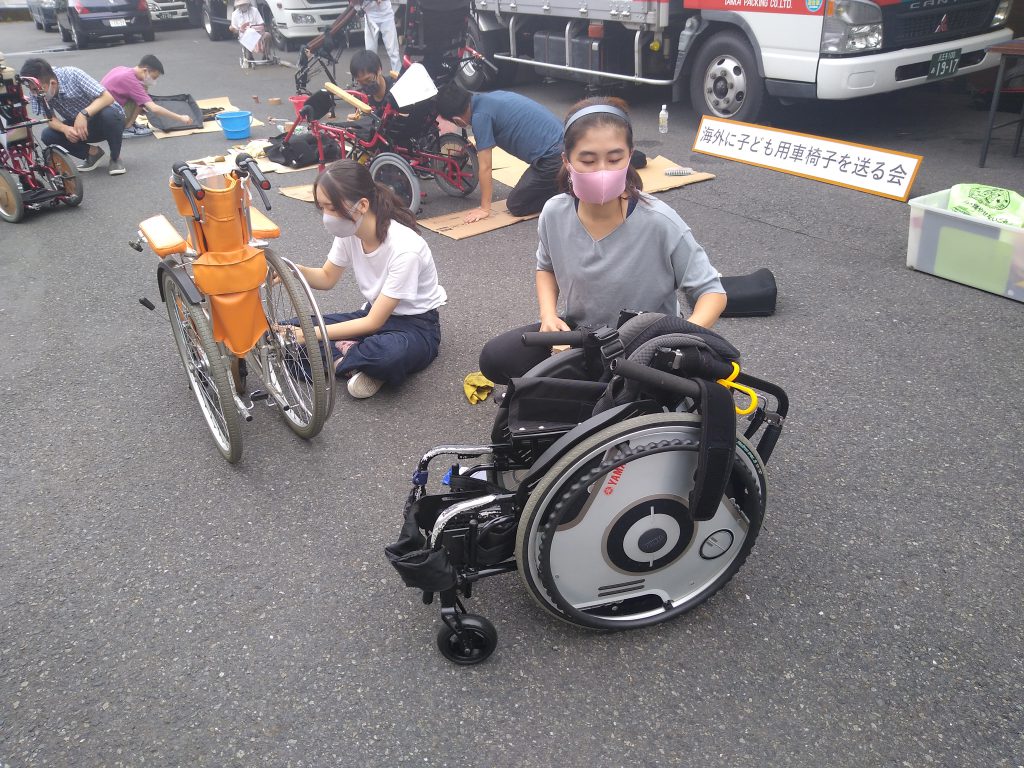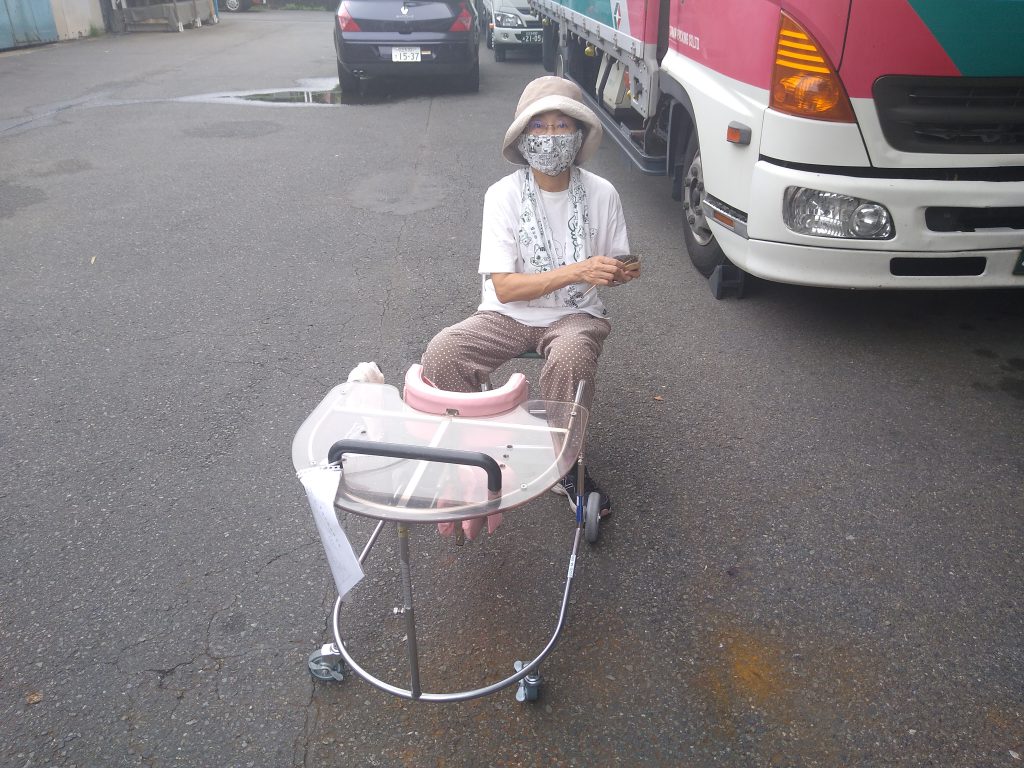 (Left) Sagami Women's University members.
(Right) Regular voluntary member.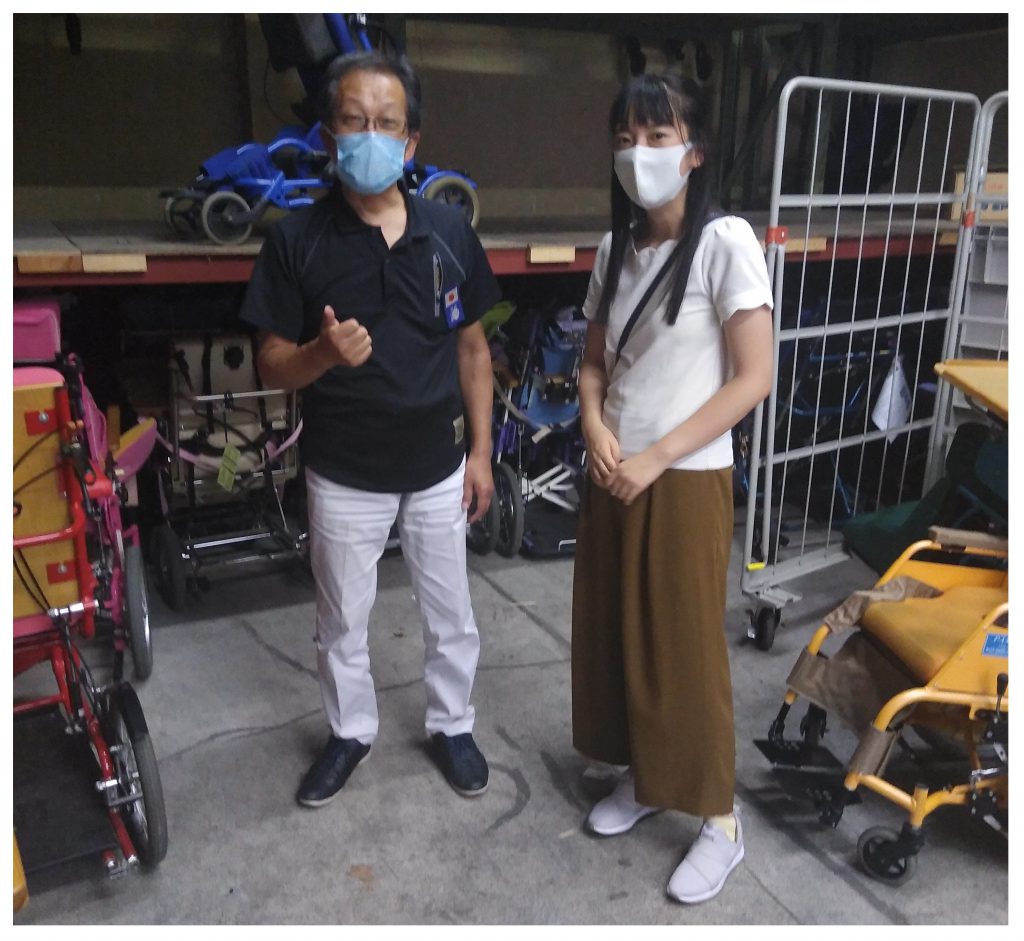 Ms. Namekawa, who visited us to learn about our activity, tried cleaning a wheelchair after she got explanation about our NGO by President Morita.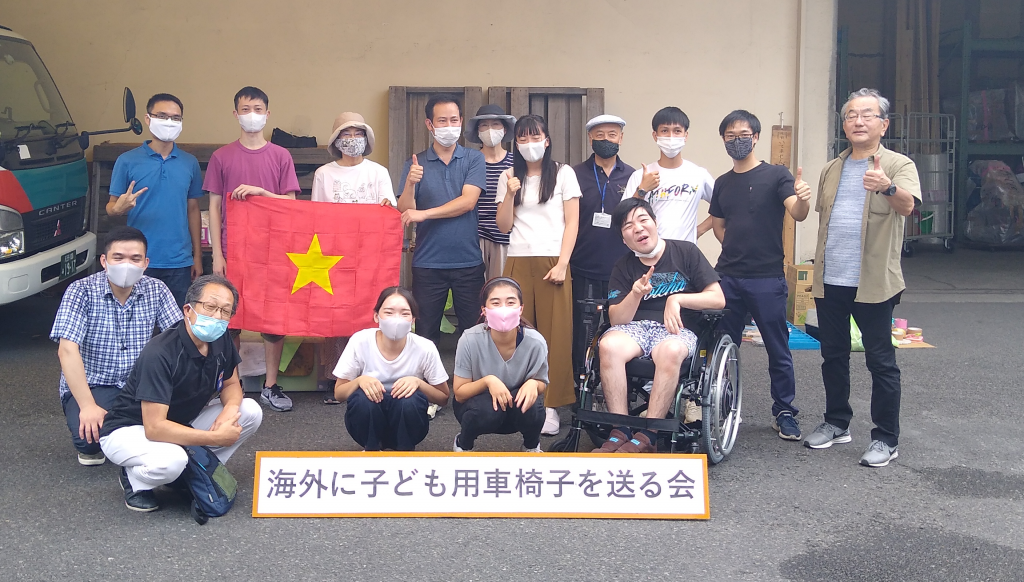 Today's participants. Thank you, everyone!