Our first wheelchairs for Ukraine were 12 units through a Ukranian resident in Japan(detail from here), Tokar Lesya. Though they left Tokyo port in October 2022, we have not yet received any information about the recipient children. It would be hard to deliver those wheelchairs to children, still more to contact us, in wartime.
This time we got an enthusiastic request to provide wheelchairs from Journalists living in London, Mr. and Mrs. Kimura. The desire to support those suffering from the war led to a project in which three organizations donating wheelchairs, a shipping company, and a transportation company cooperated with each other. The organizations are "Wheelchairs of Hope," "Go! Fly! Wheelchairs," and our NGO. We have worked together in sending wheelchairs before, and this time Mr. Tani, representative of Wheelchairs of Hope, took trouble over the work.

The wheelchairs which three organizations prepared were as follows.
Wheelchairs of Hope
—110 wheelchairs mainly for grown-ups
Go! Fly! Wheelchairs
— 30 wheelchairs mainly for grown-ups
Our NGO
— 10 wheelchairs for children
150 units in total
Although the number of units from our NGO was small, only 10 units were ready due to the time required to refurbish them.
The recipient is Future for Ukraine (FFU), humanitarian relief foundation for Ukrainians in Poland. The wheelchairs are to be delivered to hospitals and rehabilitation centers in the west of Ukraine in March.
Loading was done at Sankyo-Ohi sales office during the morning of January 26. The ship is scheduled to leave Tokyo port on February 7, and arrive in Poland around March 14.
We got strong support of 'free of charge' from Mitsui O.S.K. Lines, Ltd. and SANKYO Co., Ltd. for this project. Also, seven media outlets gathered for the loading of the wheelchairs.
We pray that the wheelchairs will reach people and children in need as soon as possible.
January 30, 2023     Hirokazu Morita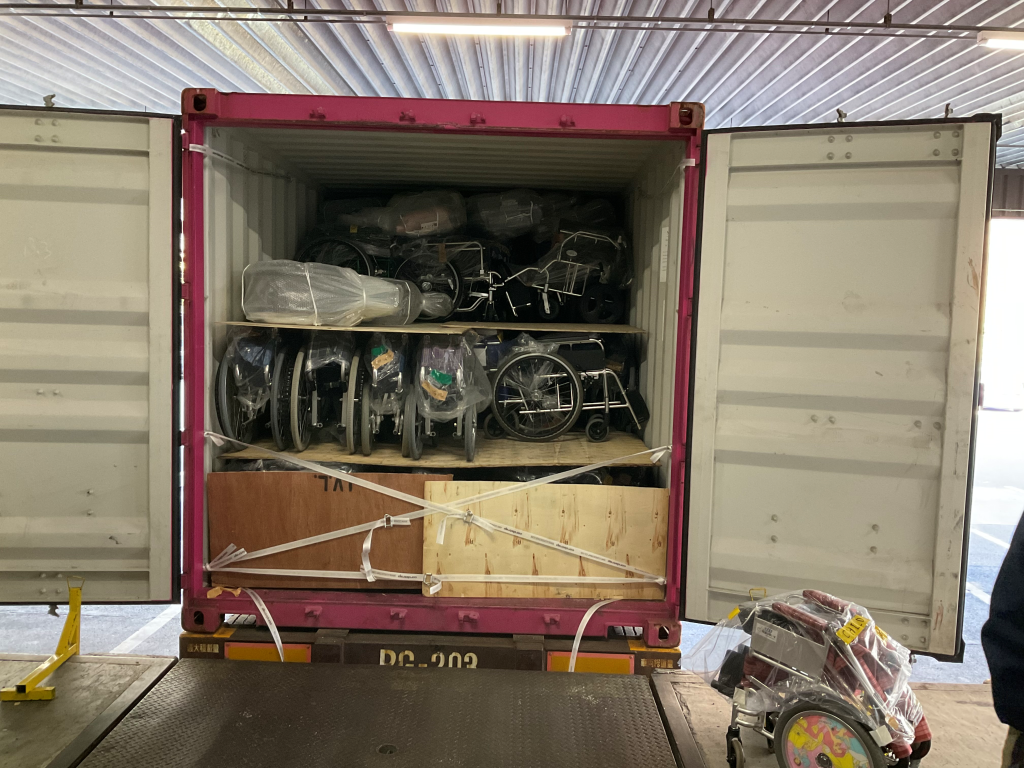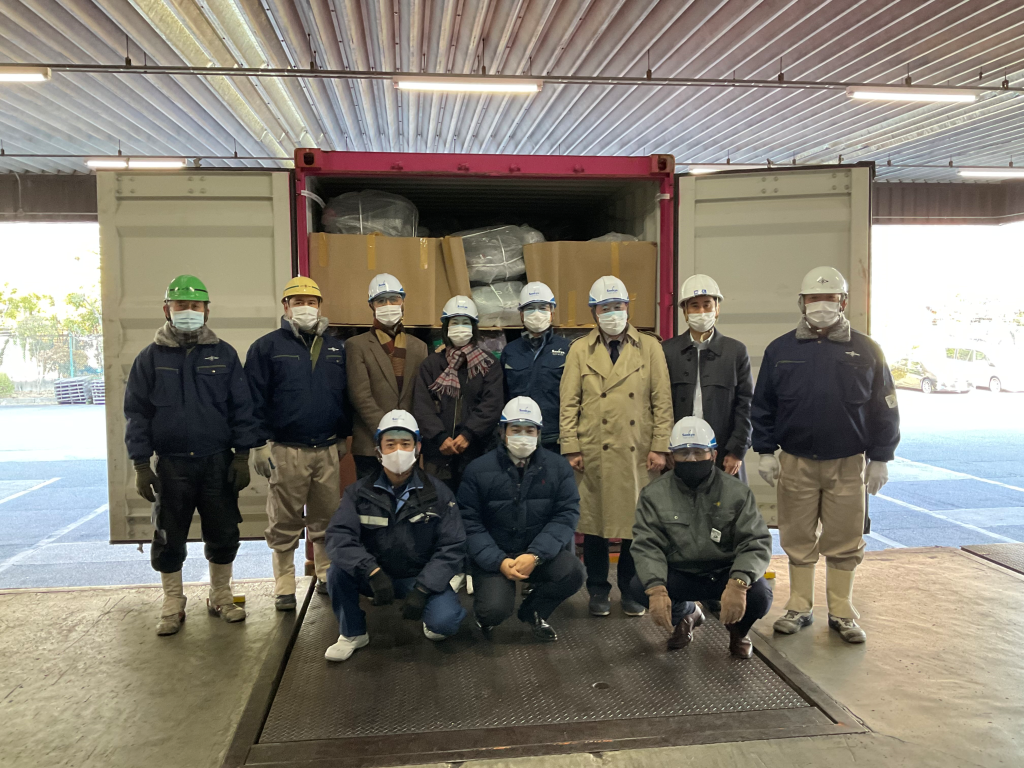 (Left) The container was separated into three sections. Our wheelchairs were put in the bottom.
(Right) Those engaged in loading.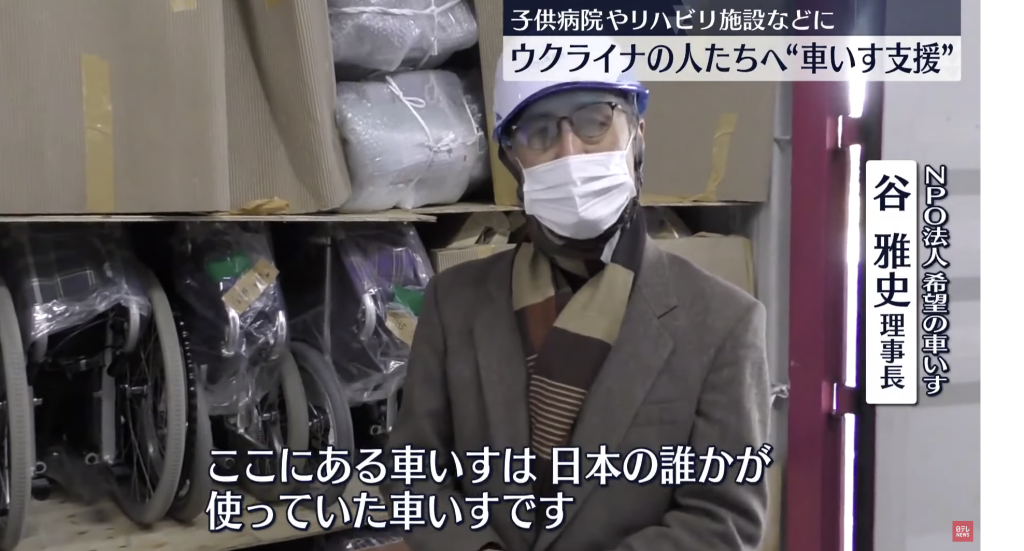 (Left) The container leaving for Tokyo port.
(Right) Mr. Tani, giving interviews at Nippon Television Network Corporation News.
Photo from Nittele news site. Click to jump to the news site.