We did refurbishing 38 wheelchairs to send to Philippines in March.
It was a fair Sunday, but the wind was cold. Still, there were around forty participants: Sagami Women's University group, Vietnamese group, Ethiopian group, Tama Technical High School group, and regular volunteering members.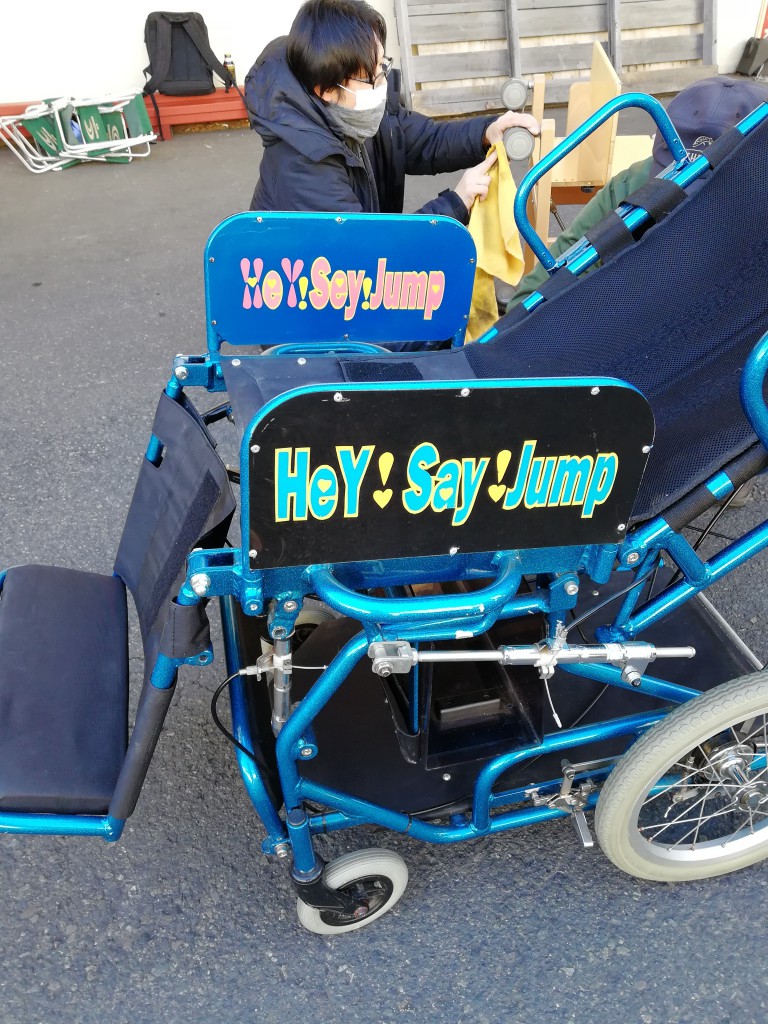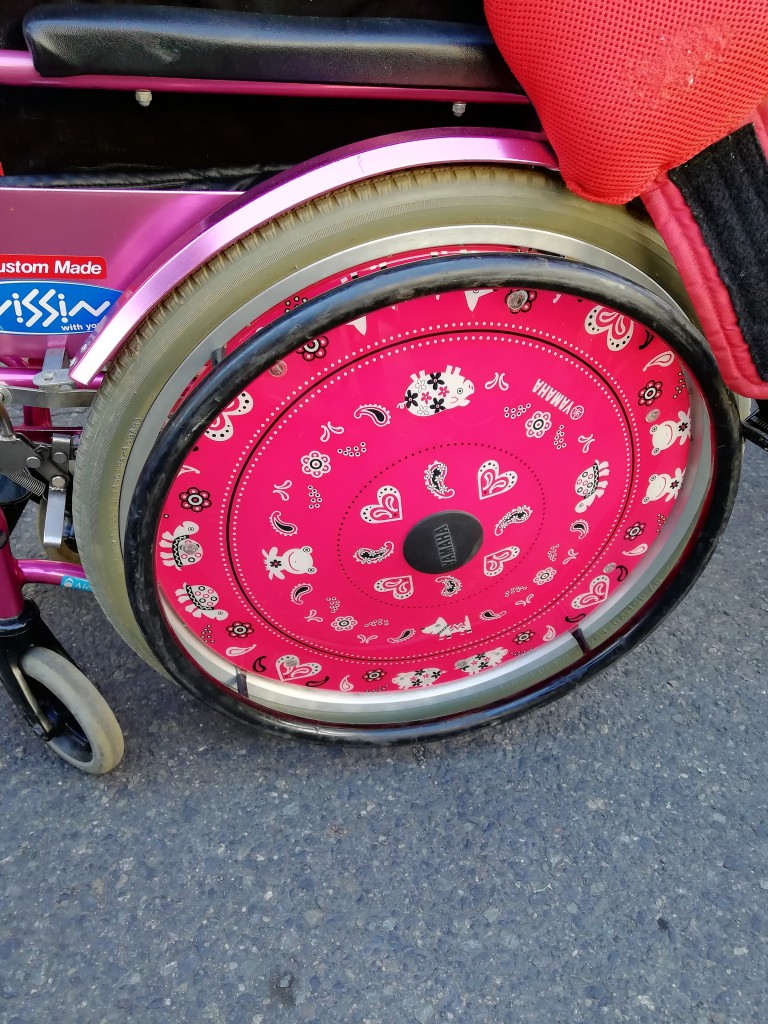 Let us show the variety of wheelchairs. How precious they were to the users and their parents.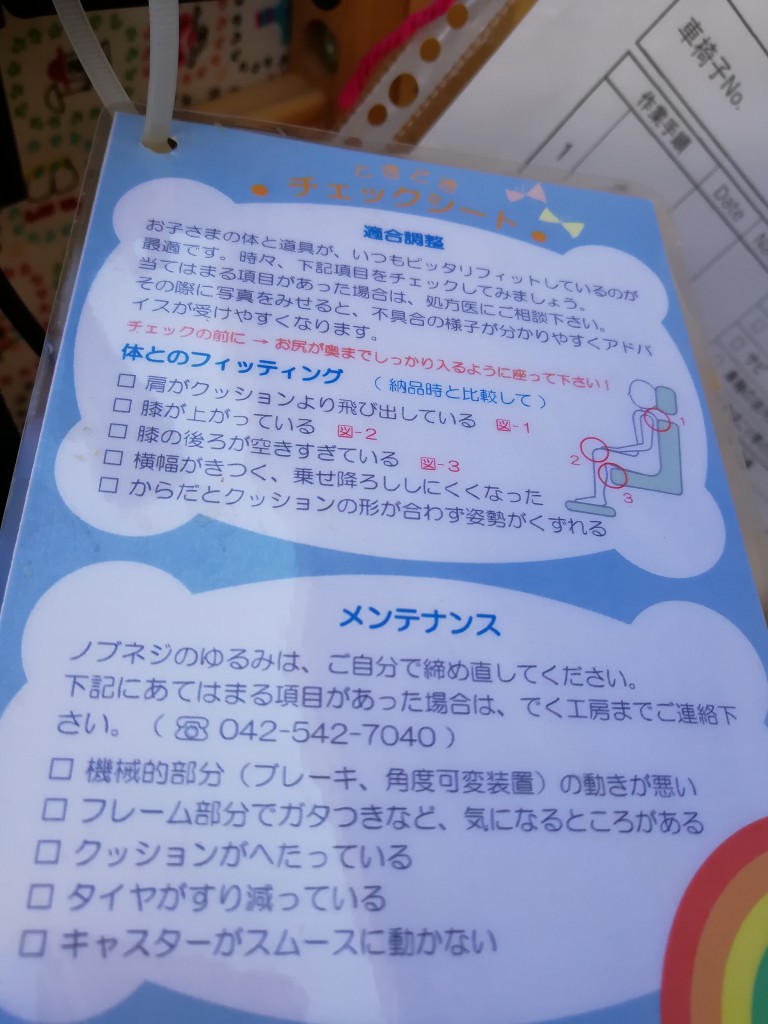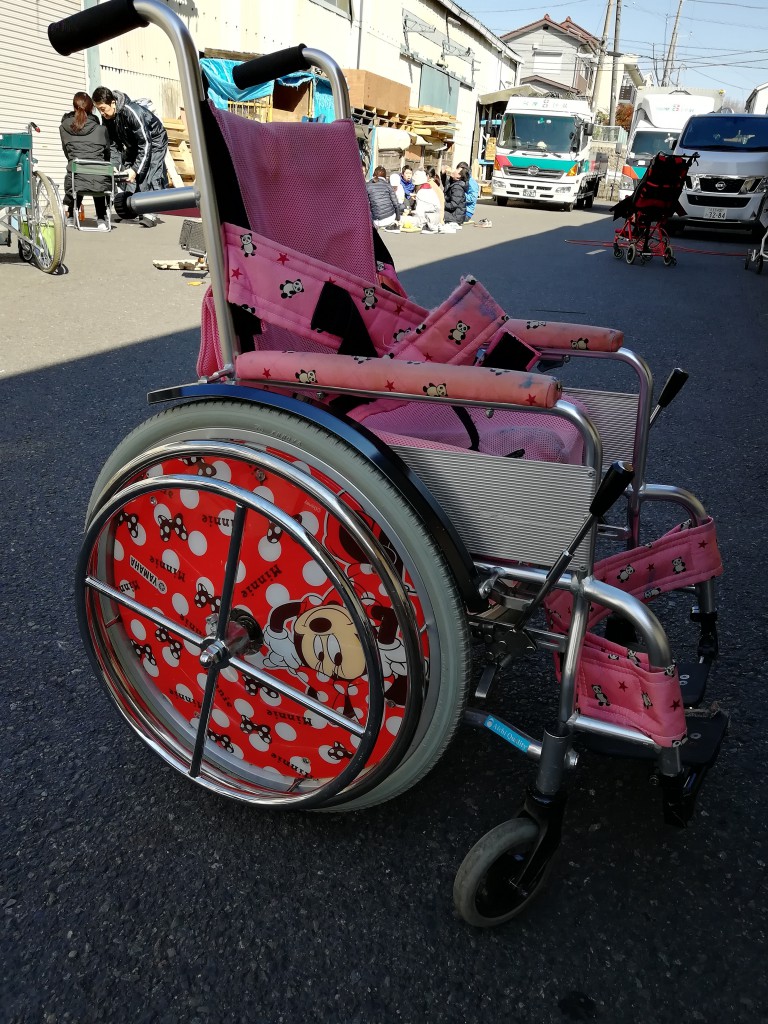 (Left) A manual to use the wheelchair properly and keep it in good condition.
(Right) How unique! This is operated only by the right hand. The little ring moves the right wheel and the big one moves the left wheel.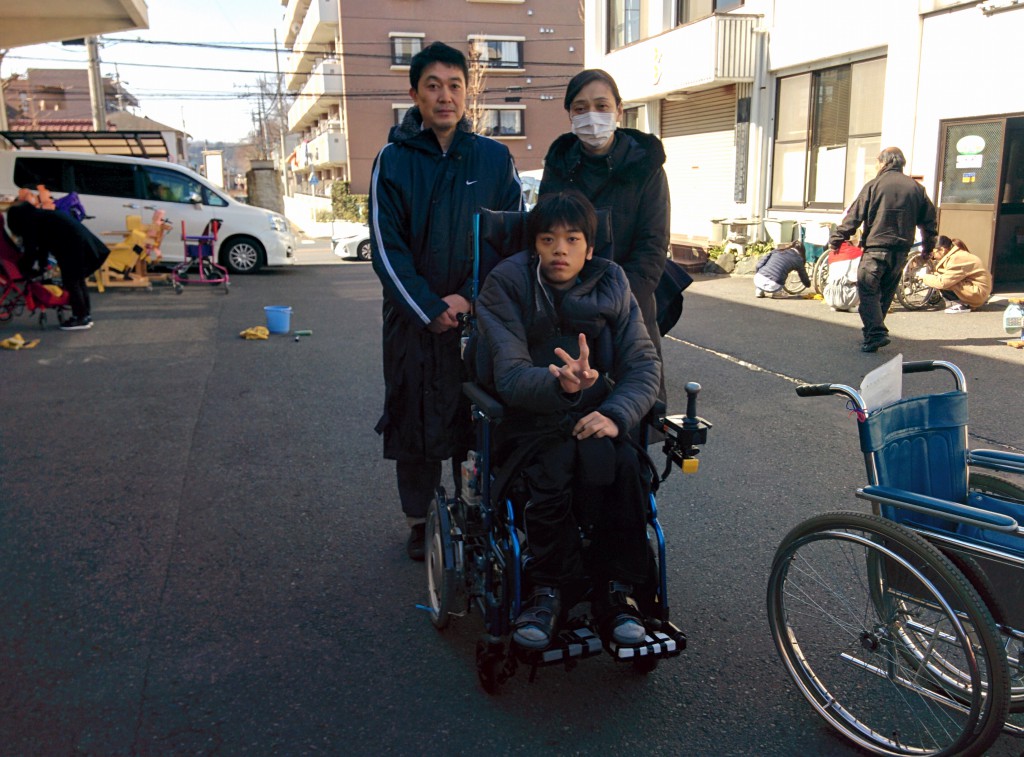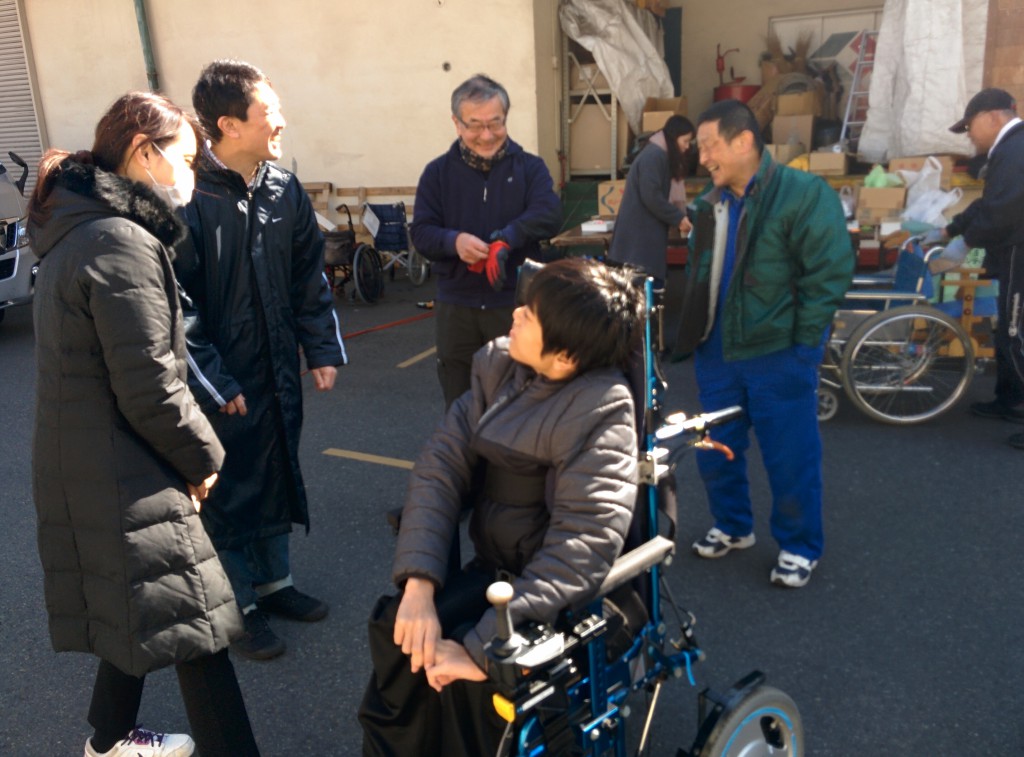 We had visitors from Edogawa, Tokyo, Daichi Segawa and his parents. Daichi has just passed the entrance exam for a high school and seemed to enjoy today's visit, moving freely and talking with volunteering members on his electric wheelchair. The parents were also glad to talk to Mr. Nishino, who is one of our directors and in charge of technical part, and got useful advice from the professional technician.
Daichi's mother said when Daichi outgrew his former wheelchair they didn't know how to put it away and they didn't want just to dispose of the usable wheelchair. Then they found our website and contacted us to make a donation, through which they got interested in our activity and visited us today.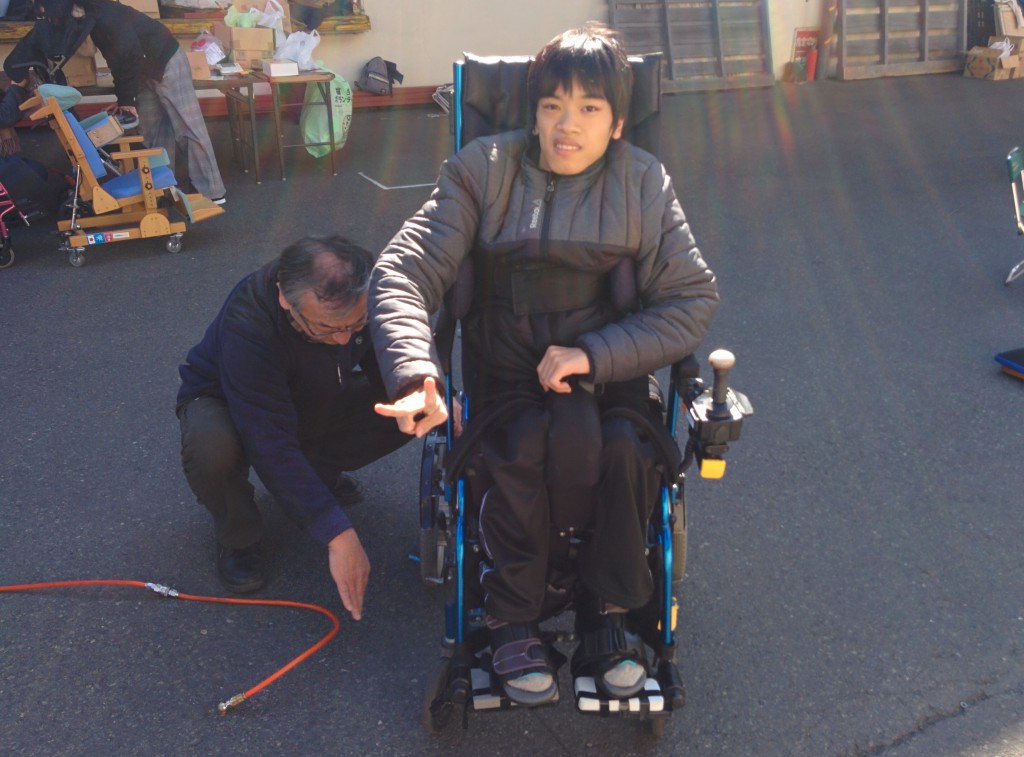 Daichi, making a peace sign after he got the tires of his wheelchairs pumped up.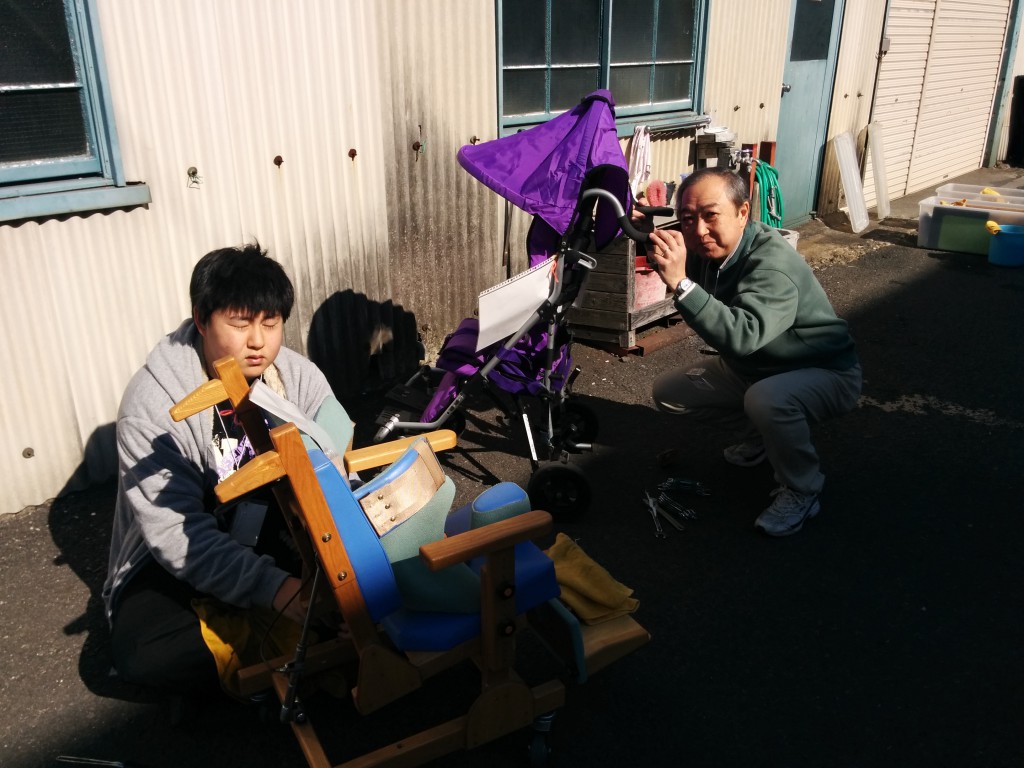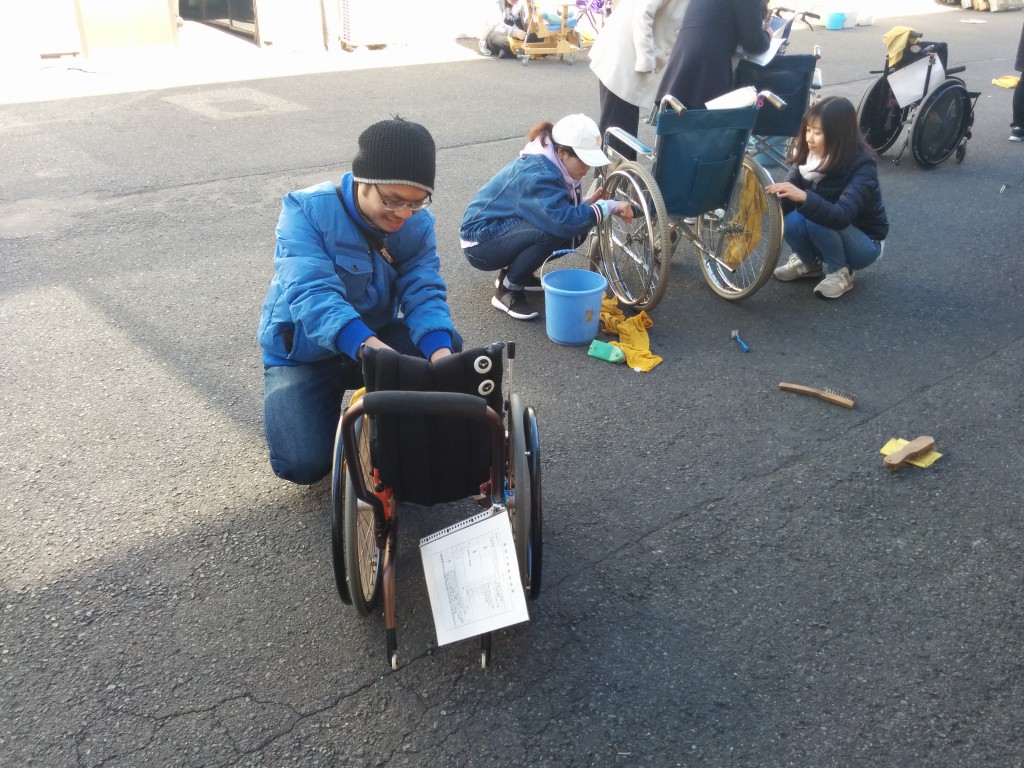 (Left) Tama Technical High School group.
(Right) Vietnamese group.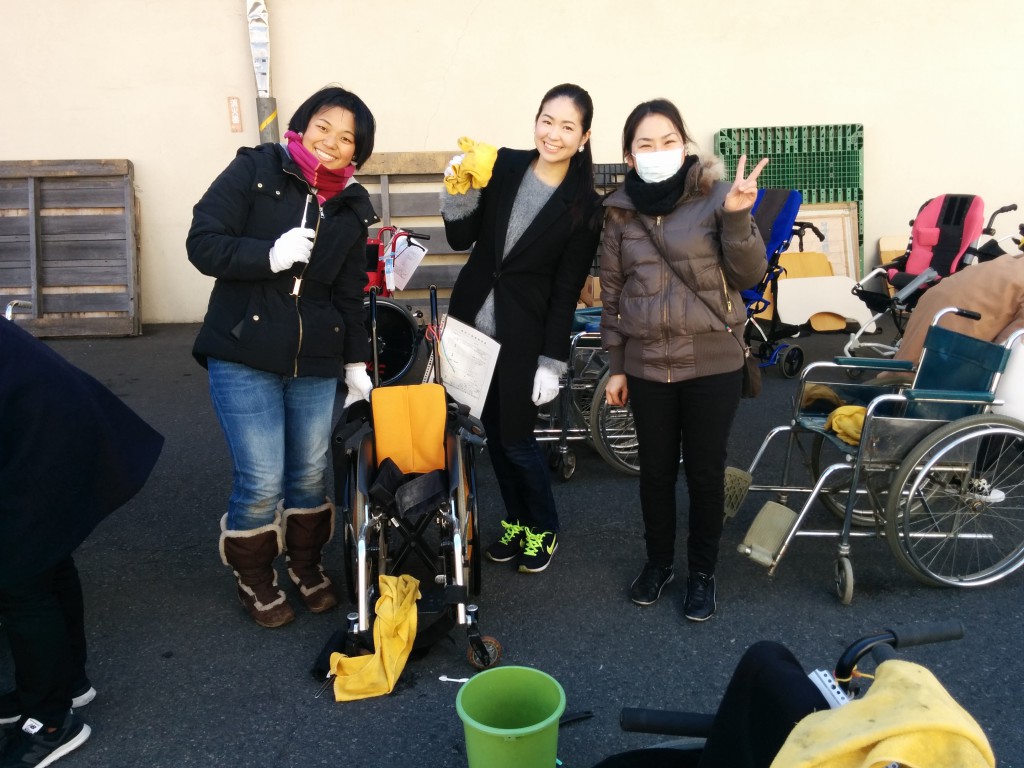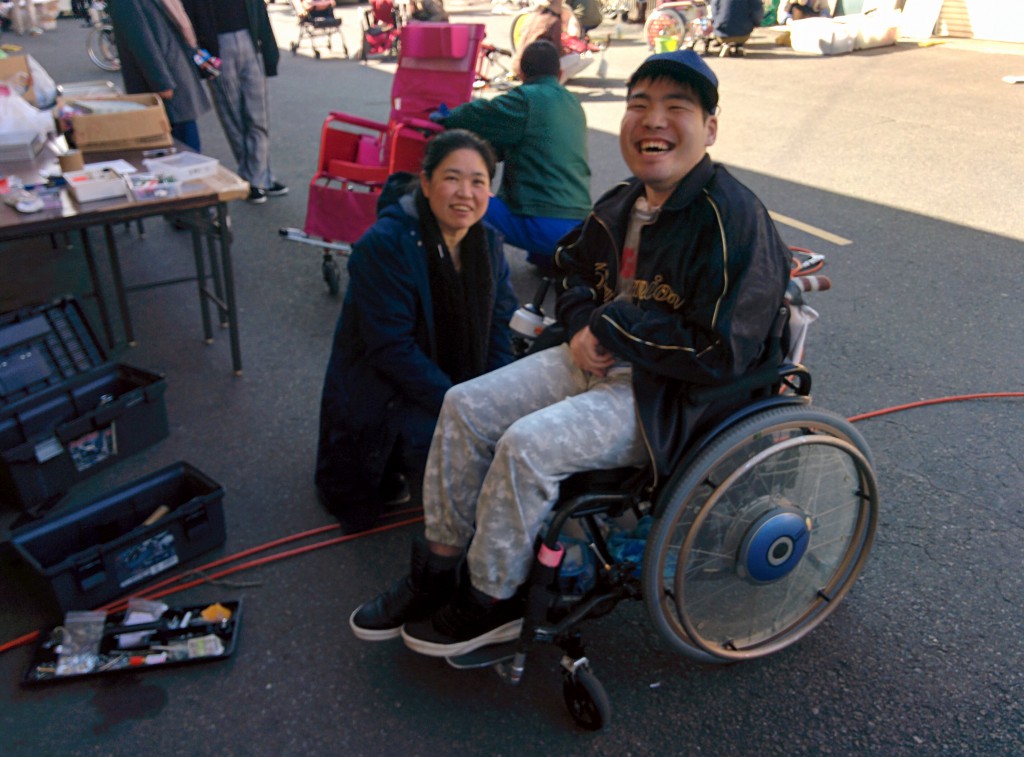 (Left) Ethiopian group(though they are all Japanese for today).
(Right) Okada and her son. Good to have you two again.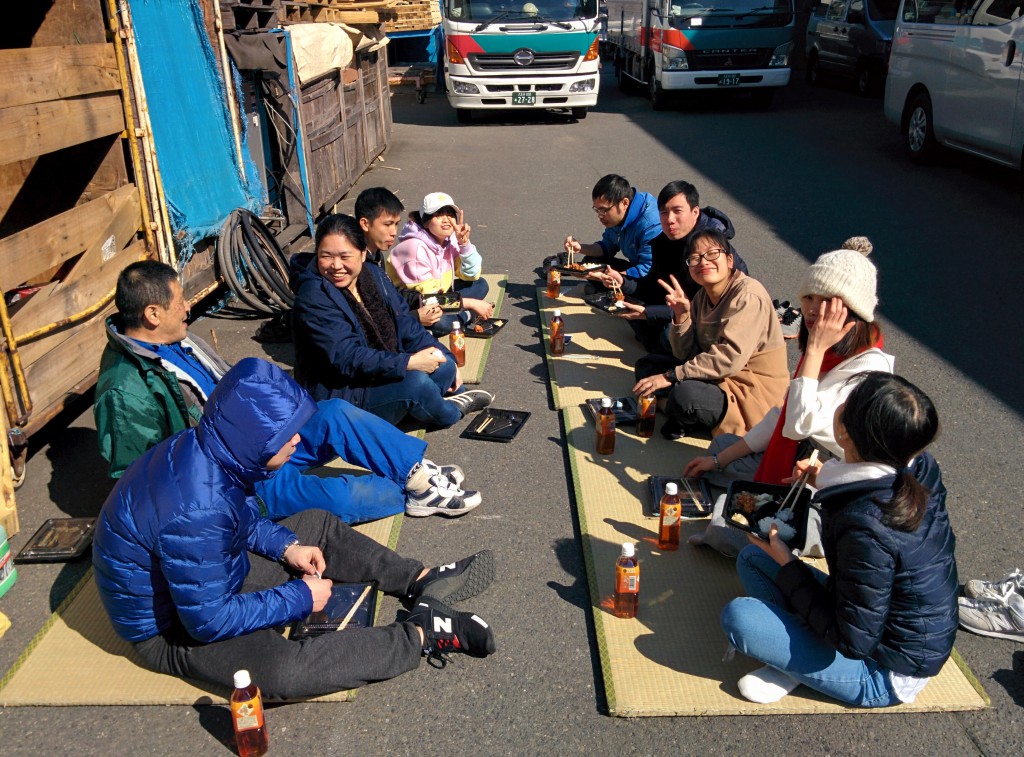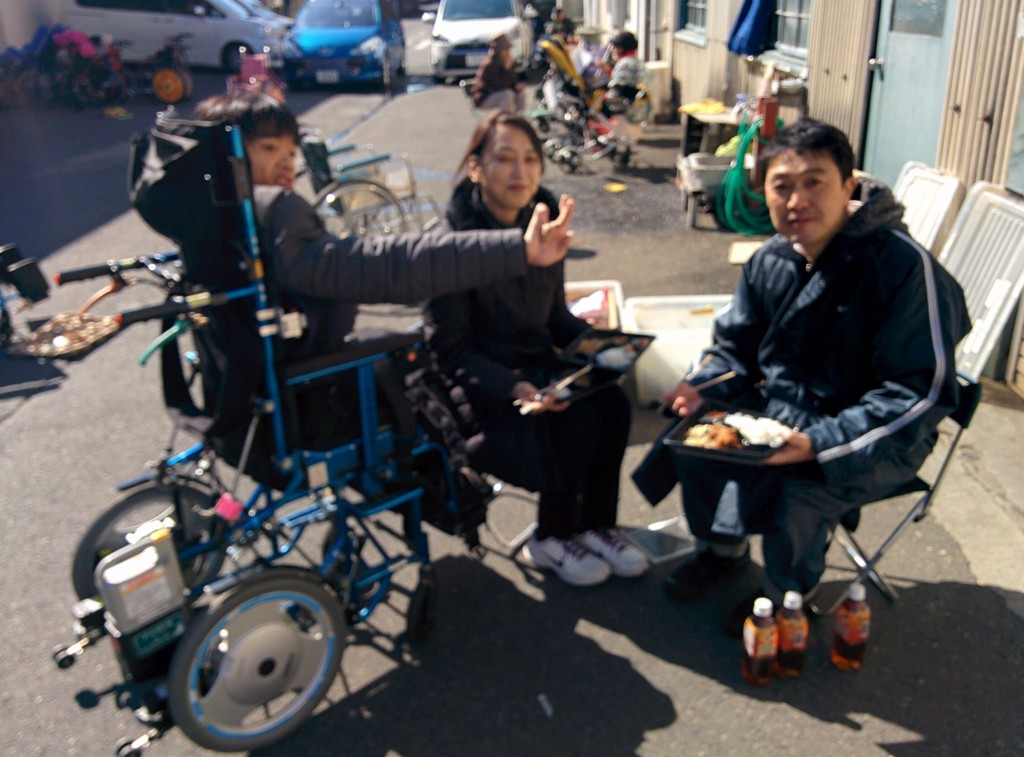 Lunchtime. We all had the same lunch.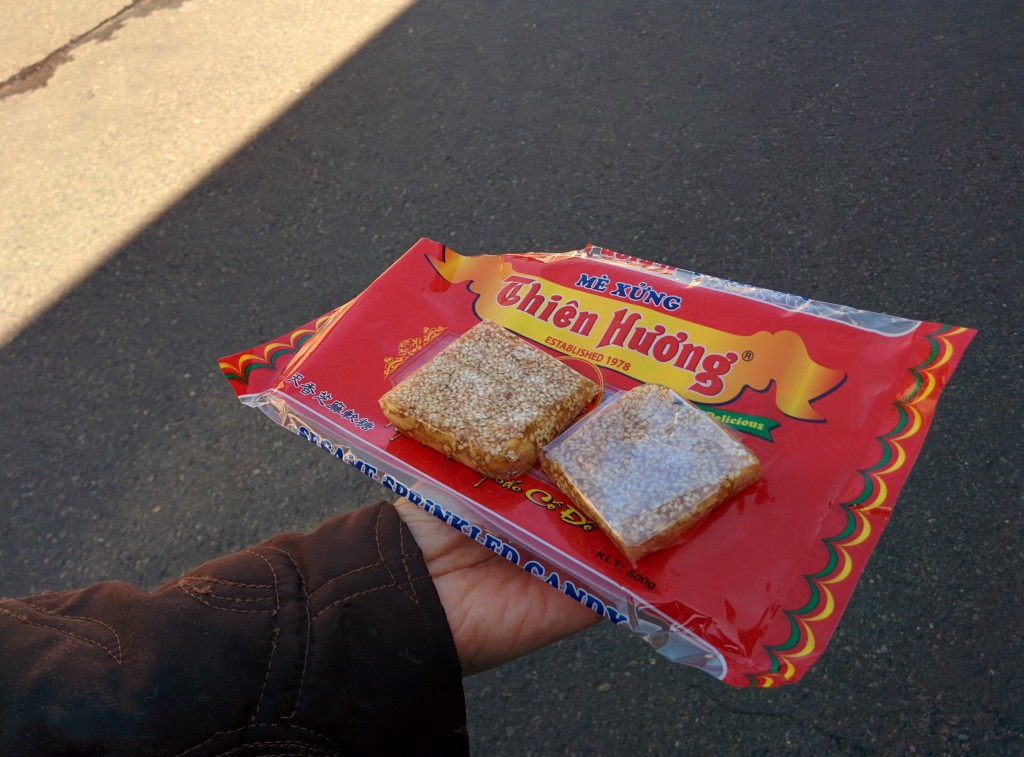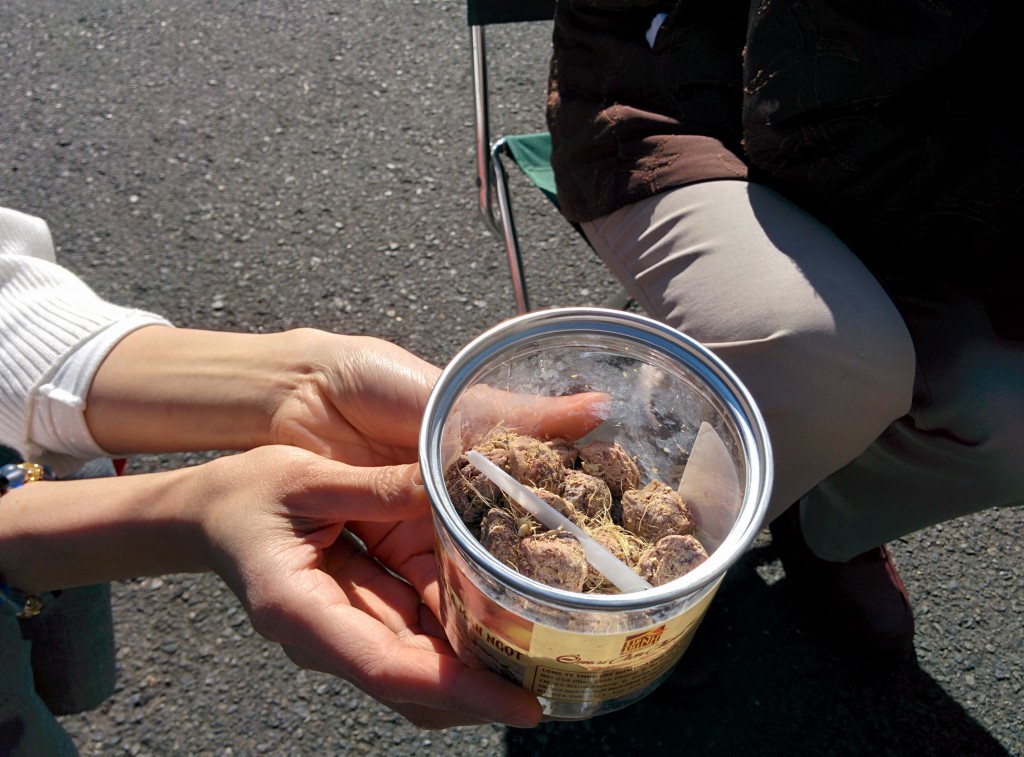 Vietnamese sweets. Sesami-sprinkled candy(left) and ginger-flavored dried plum(right). They were so good! Thank you.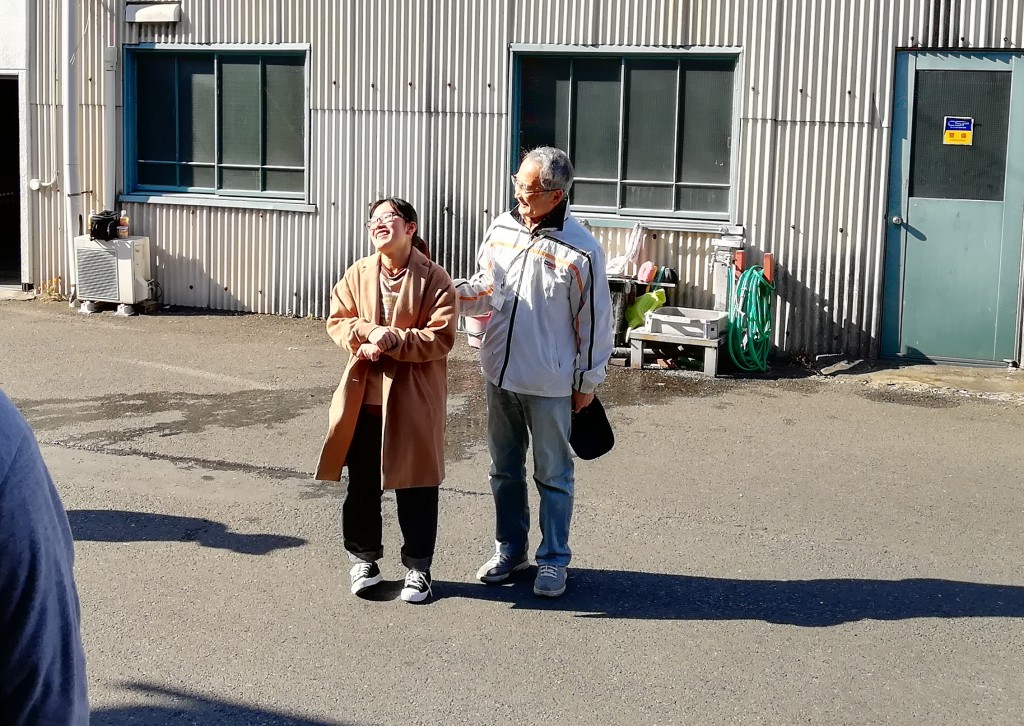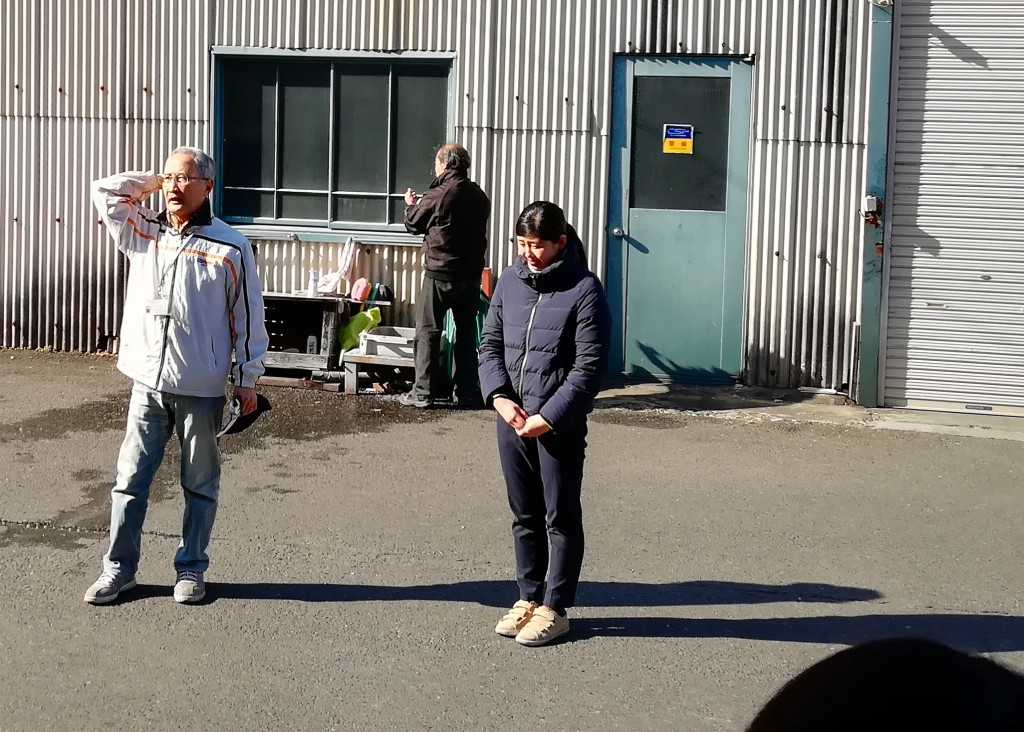 (Left) Ho Awi, making a farewell speech before going back to Vietnam.
(Right) Yoshihara, the leader of Sagami Women's University group, saying that they will do their best during their stay in Laos.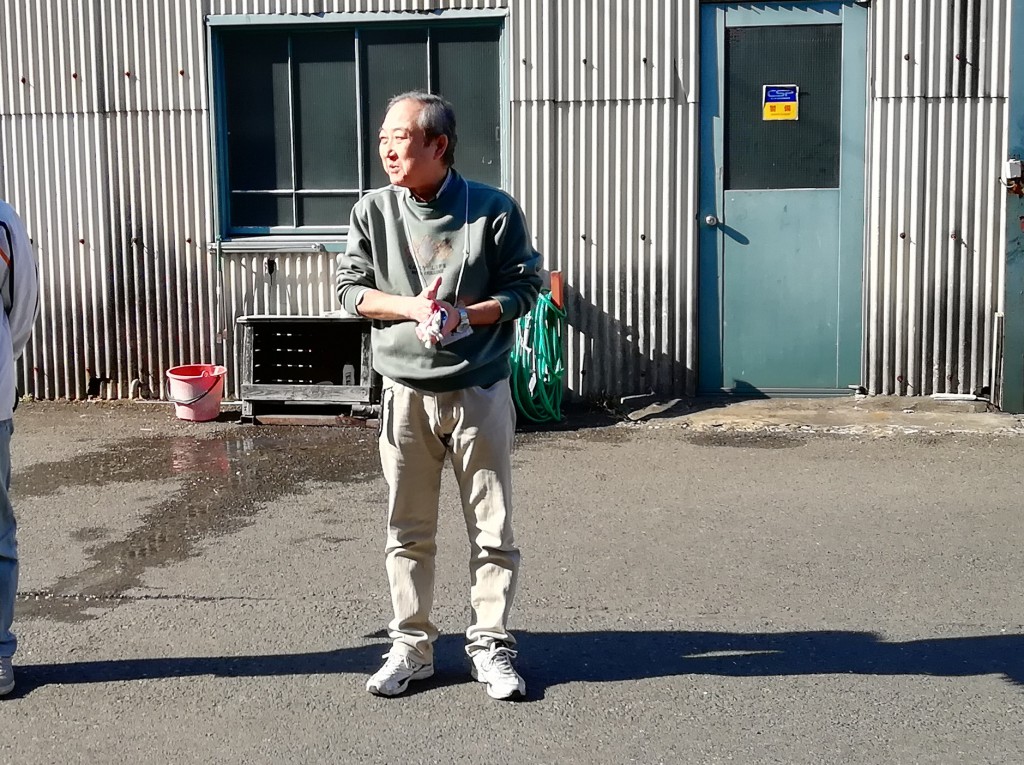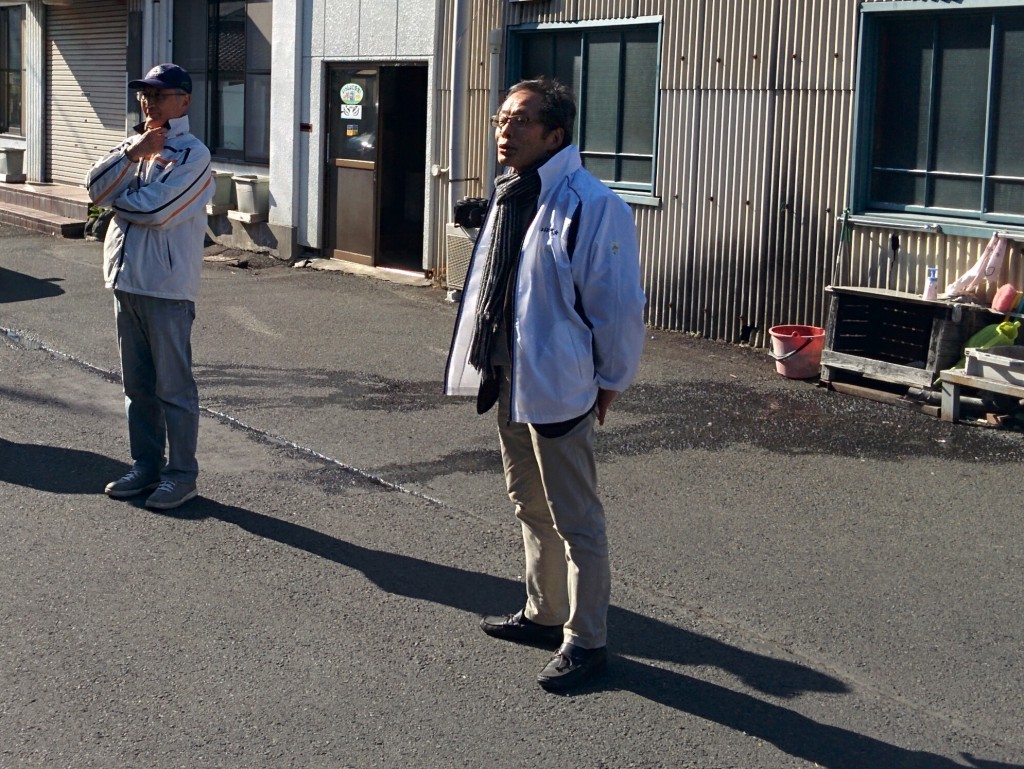 (Left) Mr. Takano, Tama Technical High School teacher, told us that they got the prize for the activity of Junior Red Cross for the third time.
(Right) Mr. Morita gave thanks to today's participants.

Thank you for your good work, everyone!