Oct. 21, it was a pleasant, fair autumn day. We had about 60 participants today:Vietnamese group, Sagami Women's University group, Tama Technical High School group, Ethiopian Group, Support Asia For Children Japan group, and a dozen volunteers, mostly regular members.
We also had a special guest today, Mr. CHAM Ugala Uriat, the ambassador plenipotentiary of Etiopia. The ambassador appeared in the morning, had lunch with us, carefully watched us working, and made a heartfelt speech before leaving.
There were new participants:several employees from Equinix Japan co.. Their sincere attitude was really impressive. Picasso's granddaughter joined us again. Many thanks to these newcomers and regular members!
Today's lunch was Ethiopian curry plus coffee by Abeba. It was so delicious! We played moving pictures with a projector to show the participants what it was like at the donating ceremony in Bahir Dar, Ethiopia. We could say it's an Ethiopian day.
We started working as usual, with our own national flags on the wall.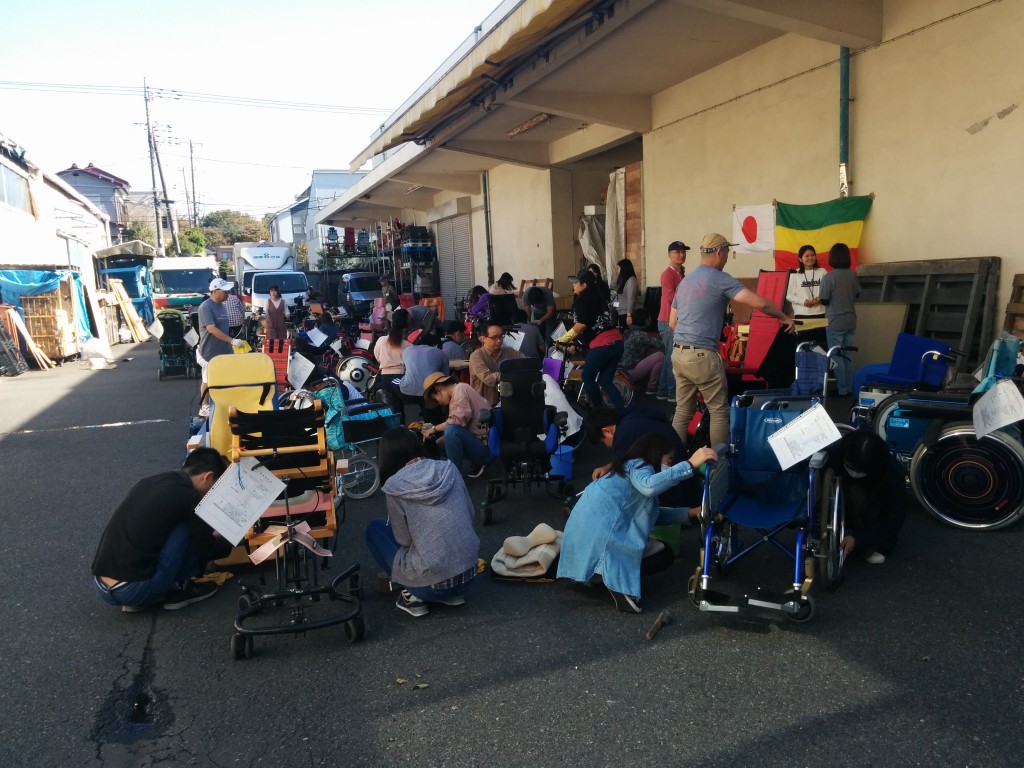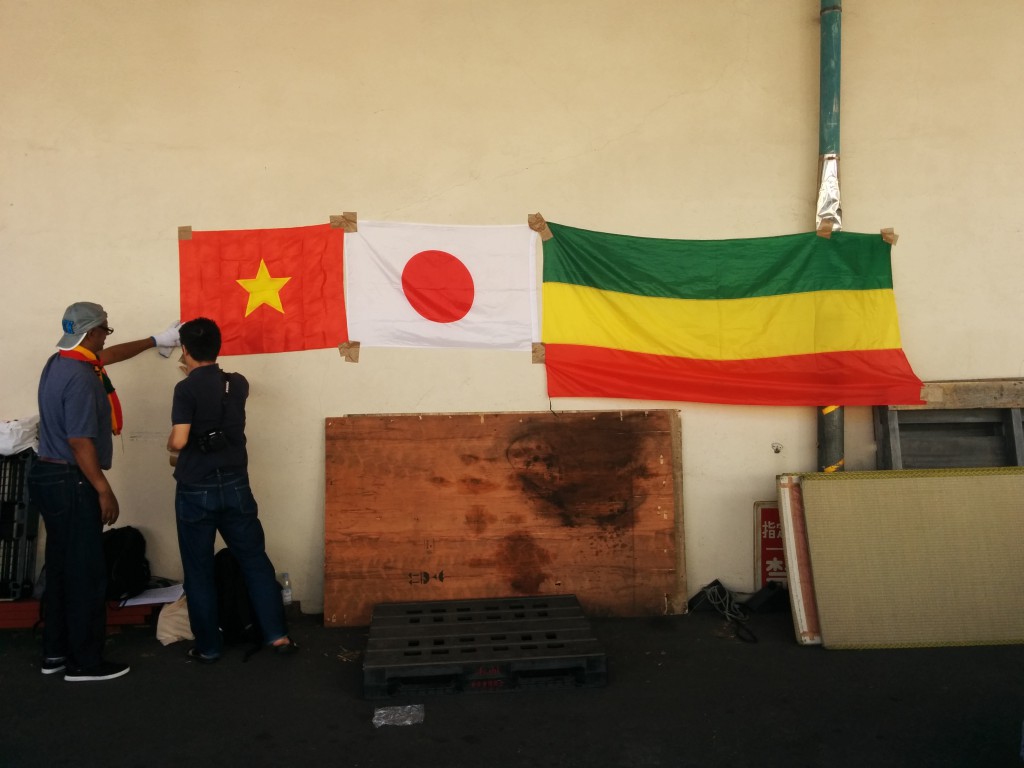 The ambassador plenipotentiary appeared soon after our work started, and exchanged greetings with Mr. Morita, our president, and other staff.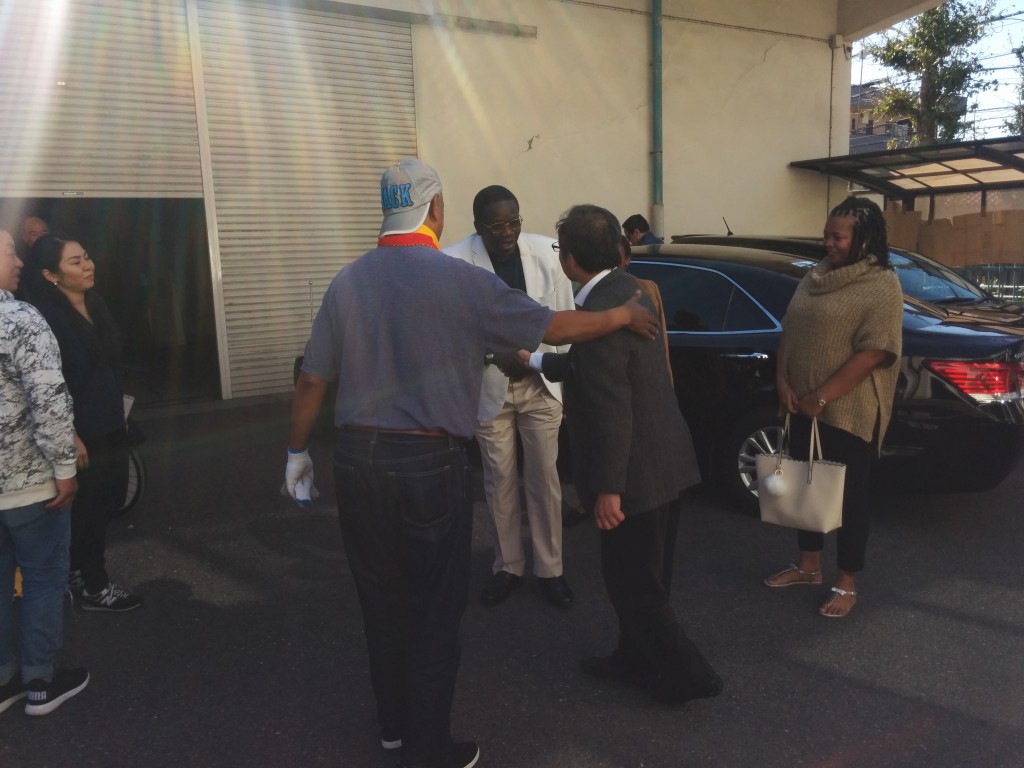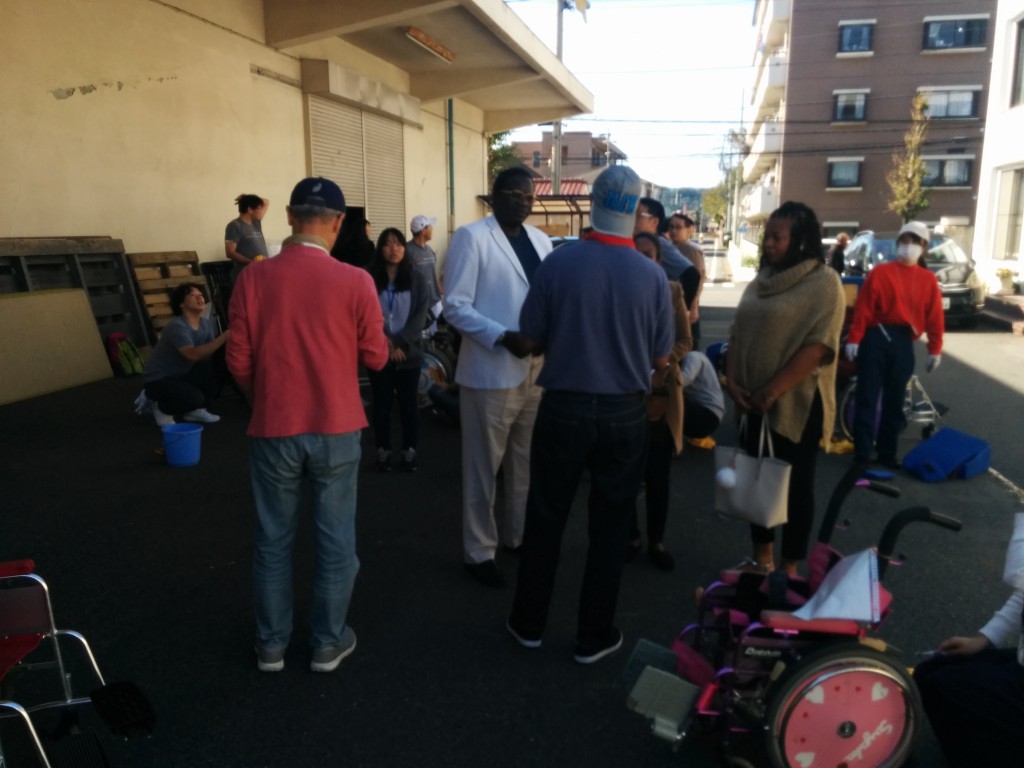 Everyone stopped to listen to the Amassador's address.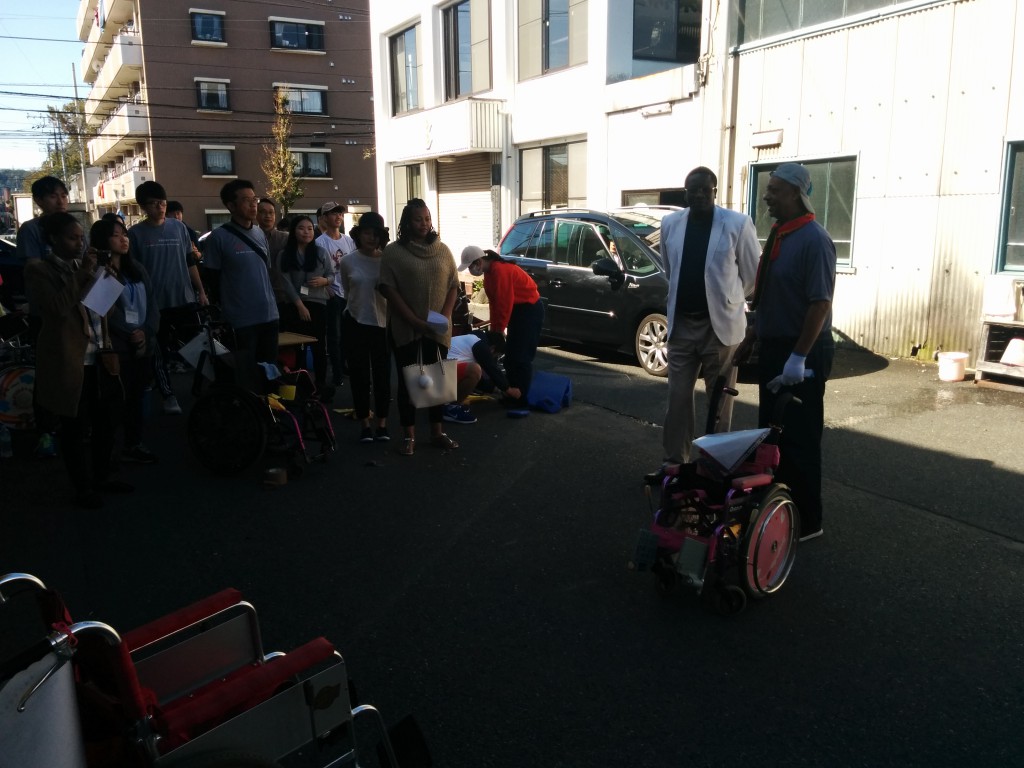 The abmassador's address
"This is my first opportunity to see your activity. Thank you for youw work, the Ethiopian society, the Asian society, and all the volunteering members here. You have sent 520 wheelchairs to the Ethiopian children. Thanks to those wheelchairs they can go to school and have freedom to do anything they like. I hope your wheelchairs will be sent to other African countries too, and I'd like to be of help for that."
Taking photos with Mr. and Mrs. Amabassador.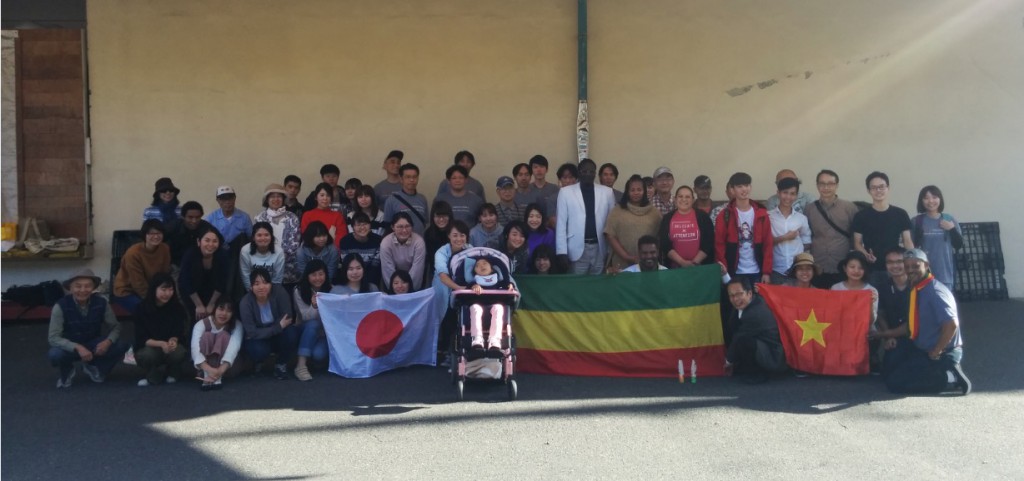 Each group took photos with Mr. and Mrs. Ambassador.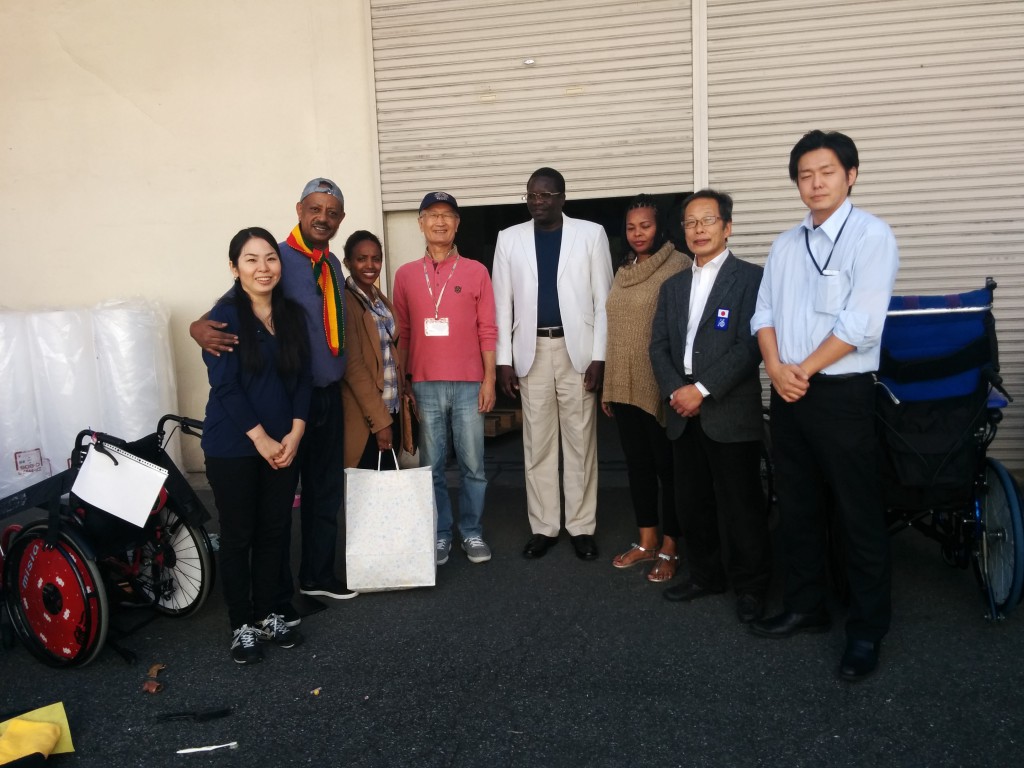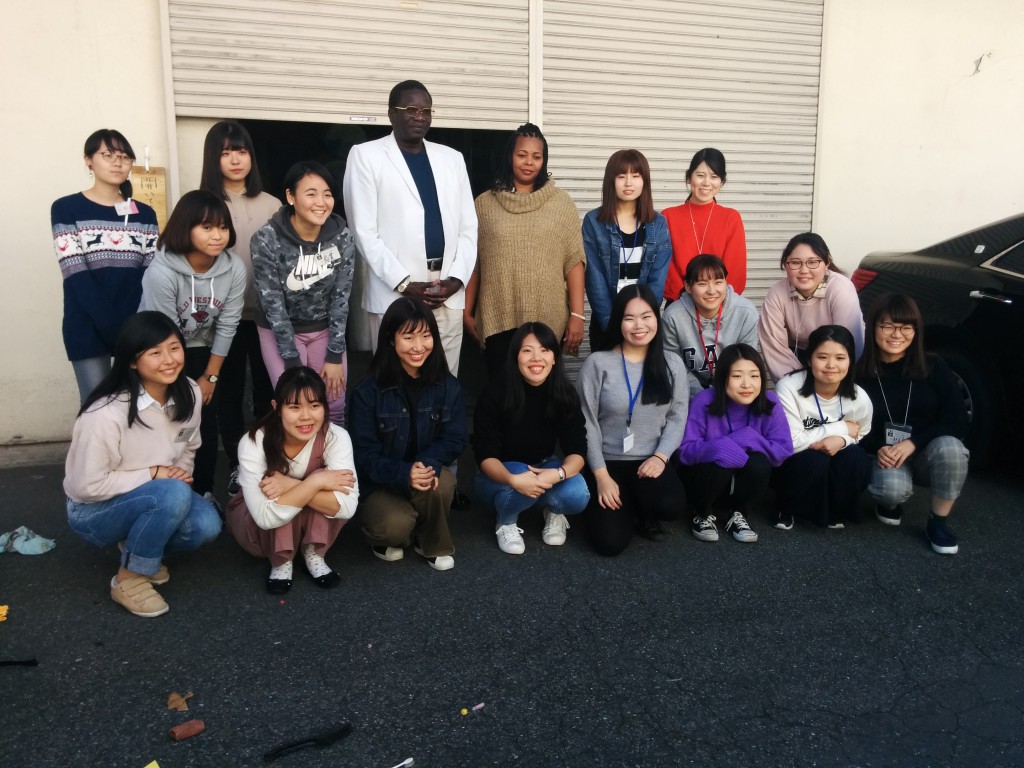 Kanon was also welcoming Mr. and Mrs. Ambassador.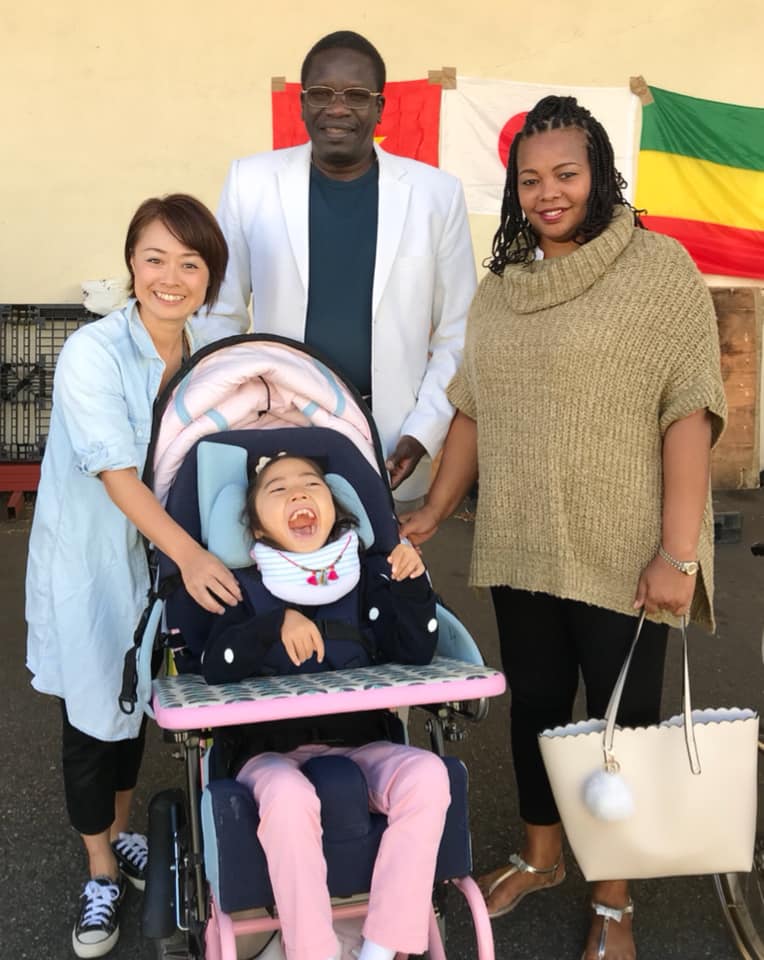 Mr. Abebe Zewege, explaining our activity to the Ambassador.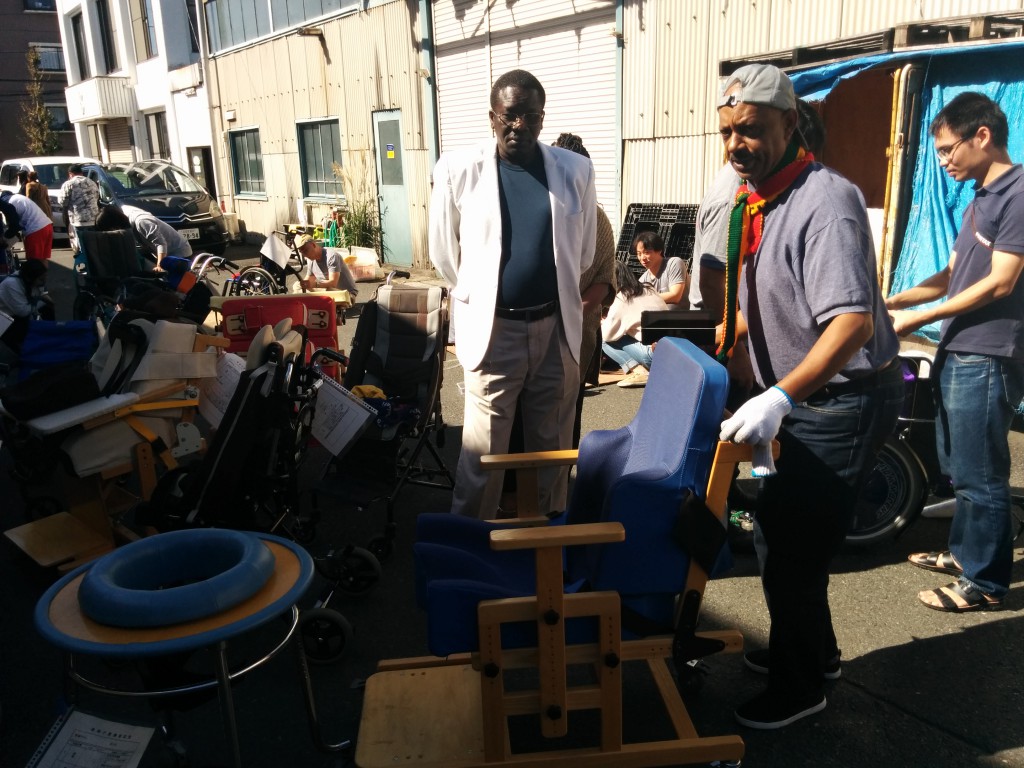 Volunteering members from Equinix Japan co.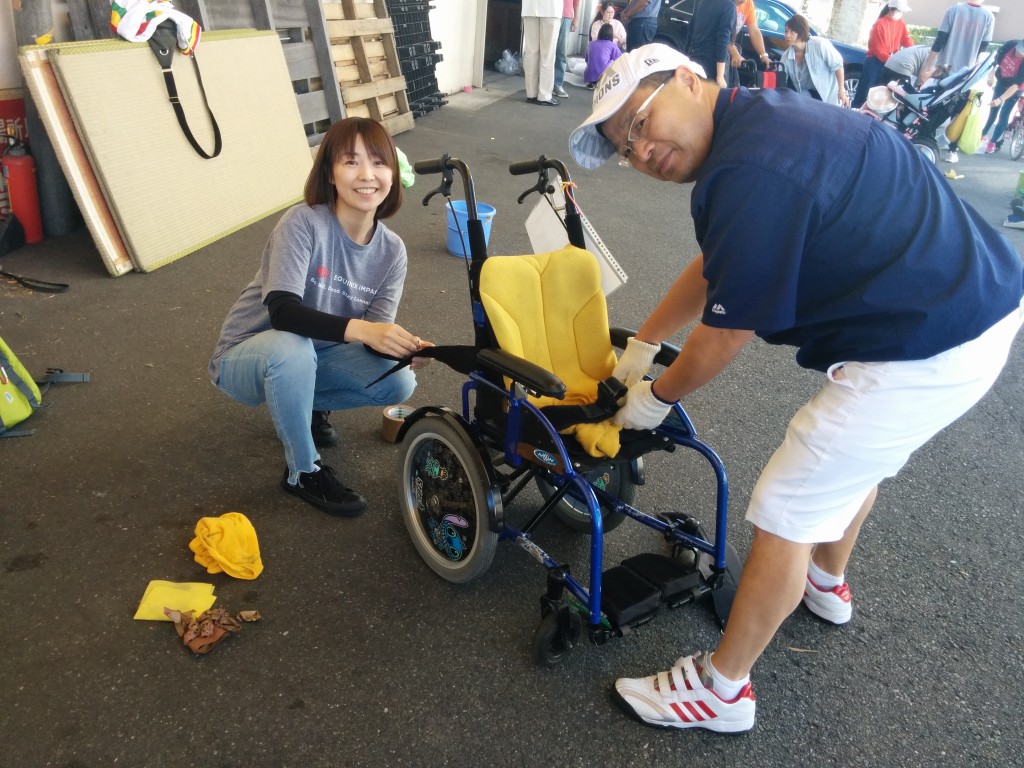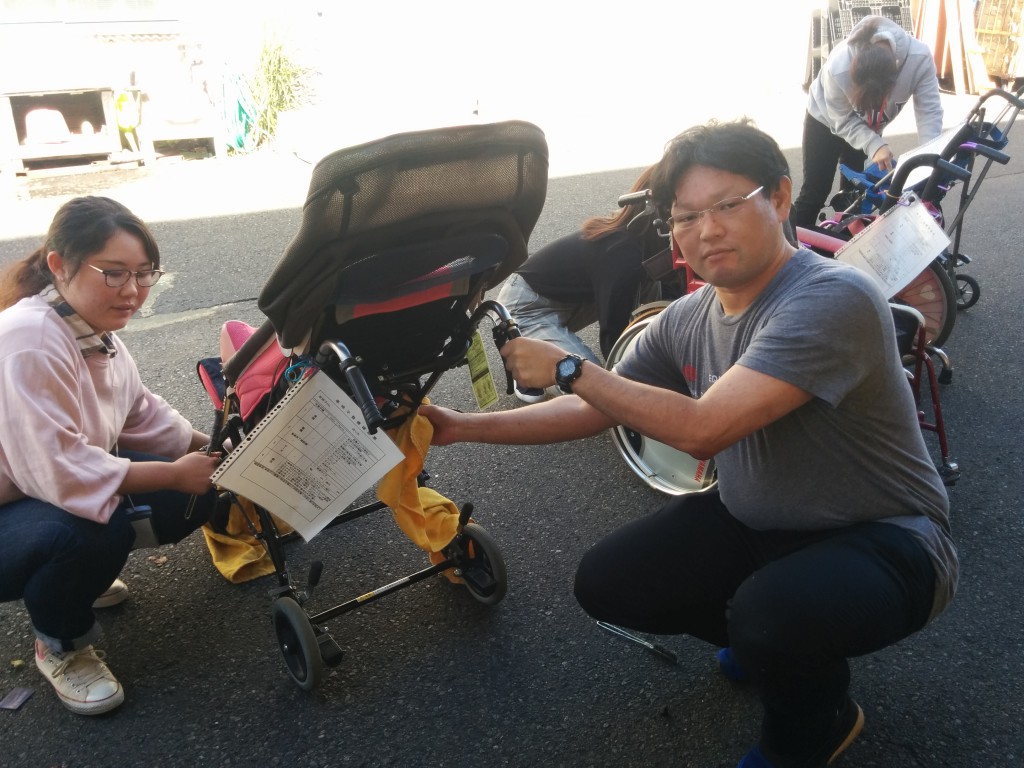 These T-shirts are their uniforms.

Support Asia for Children Japan group. Veteran volunteers are really helpful.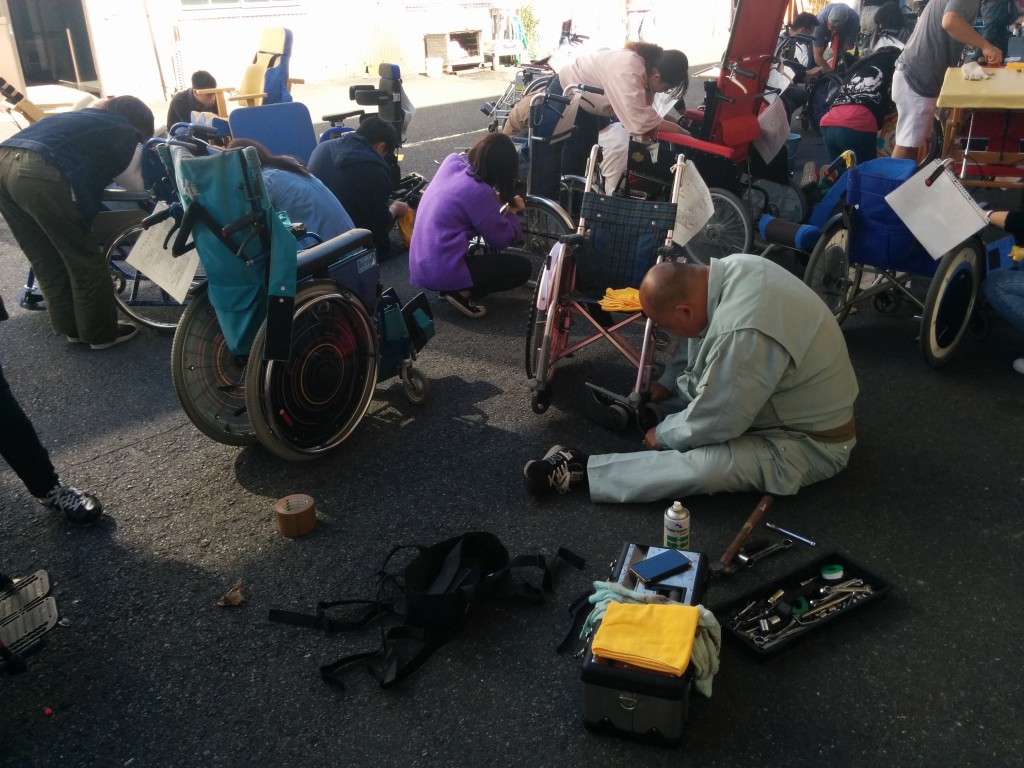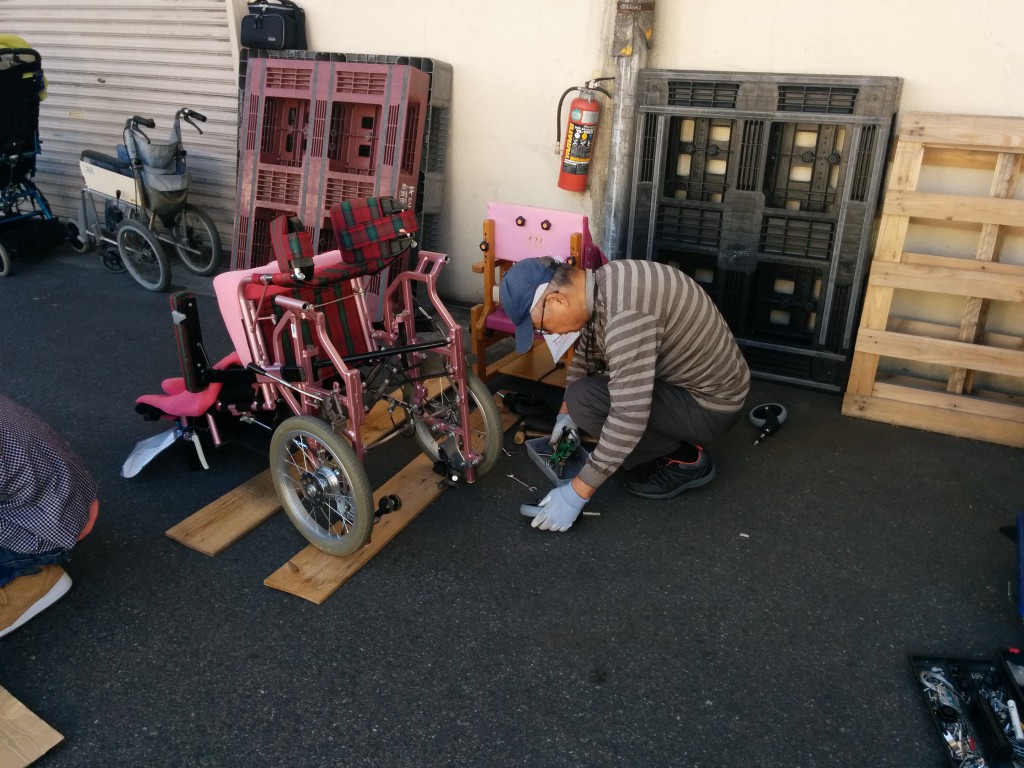 (Left) The professional bicycle maker solves any problem.
(Right)Sagami Women's Uni members tried changing the armrest cloth and they made it!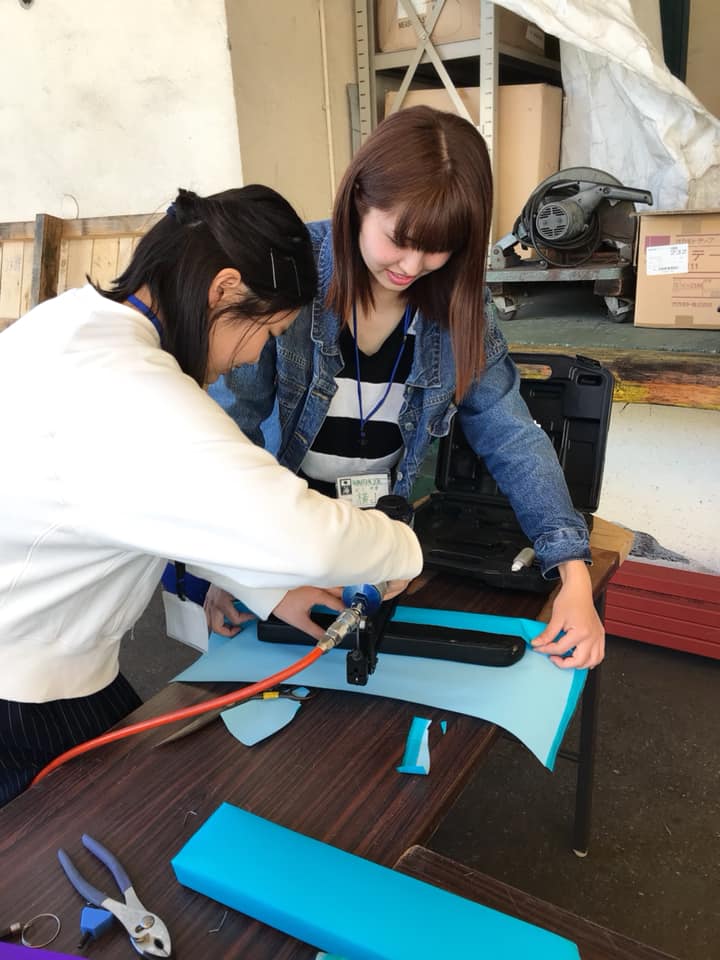 Lunchtime. This is Ethiopian curry.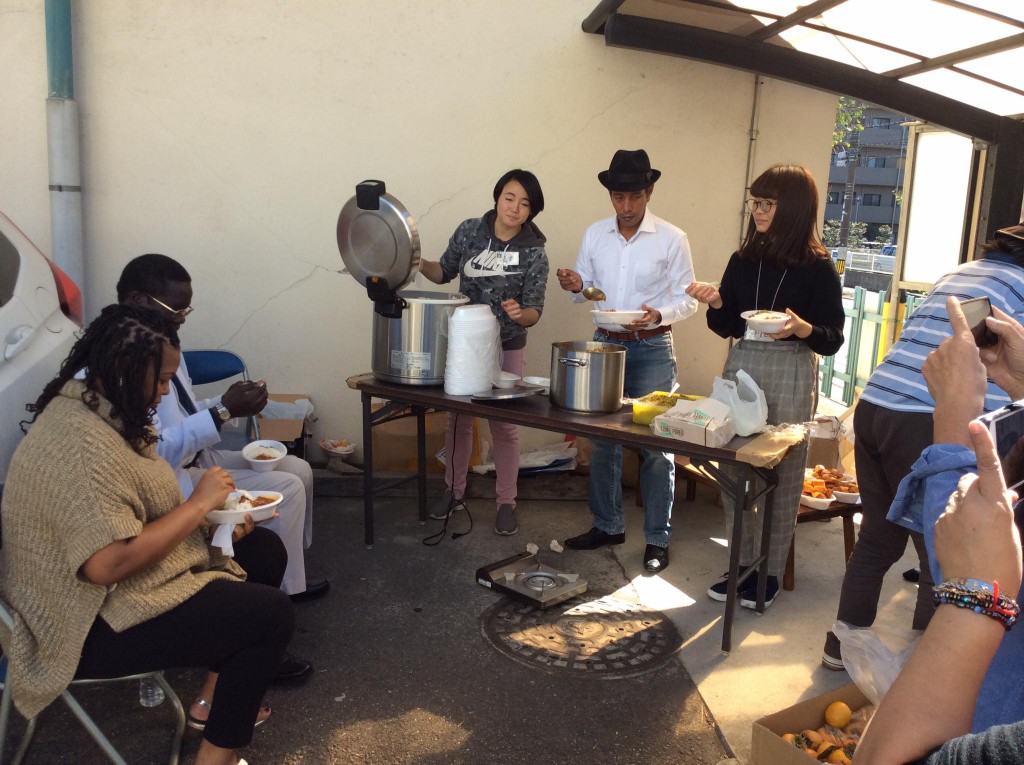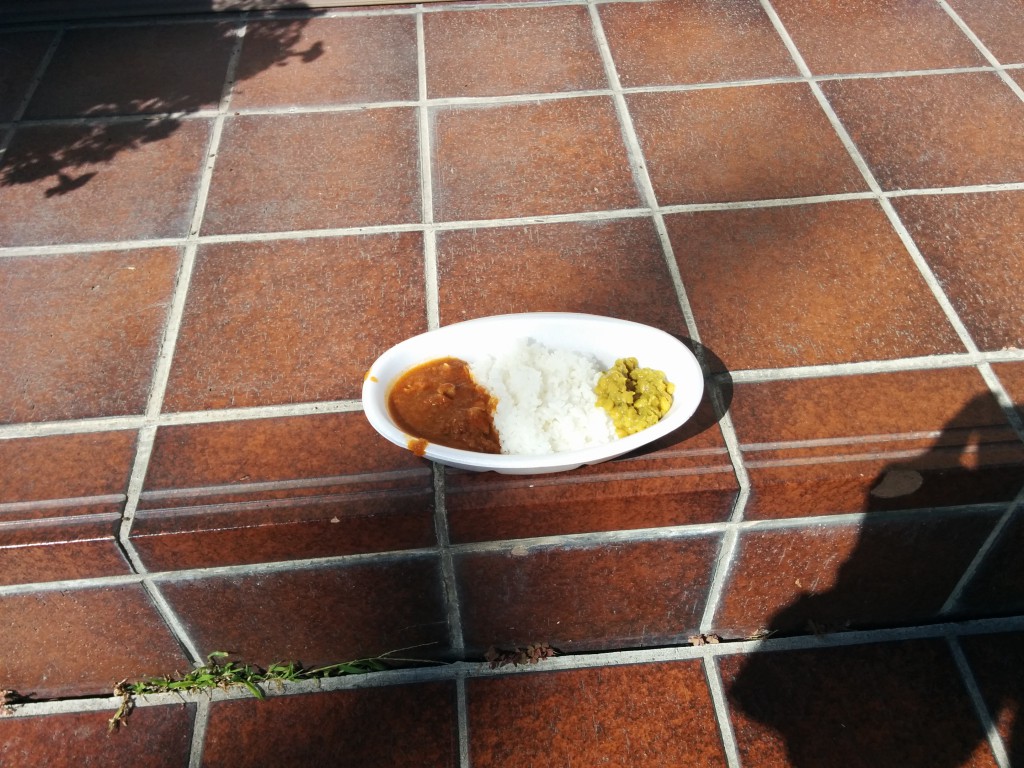 Mr. and Mrs. Ambassador had Ethiopian curry, saying "So nice."
The cook was another Abebe.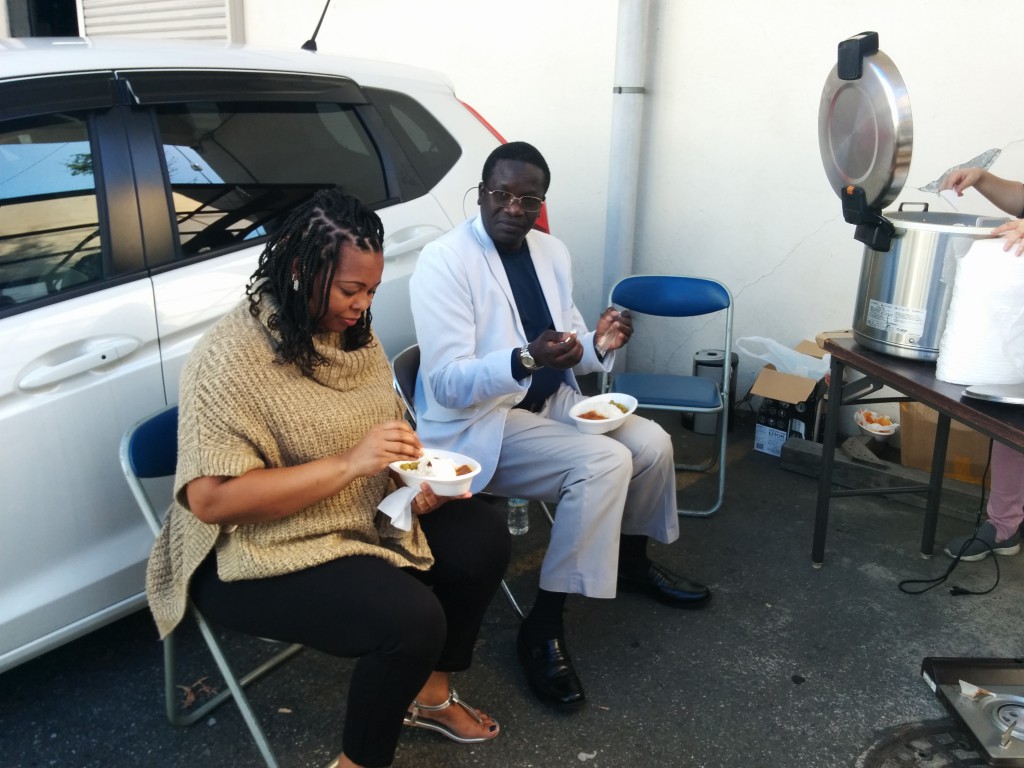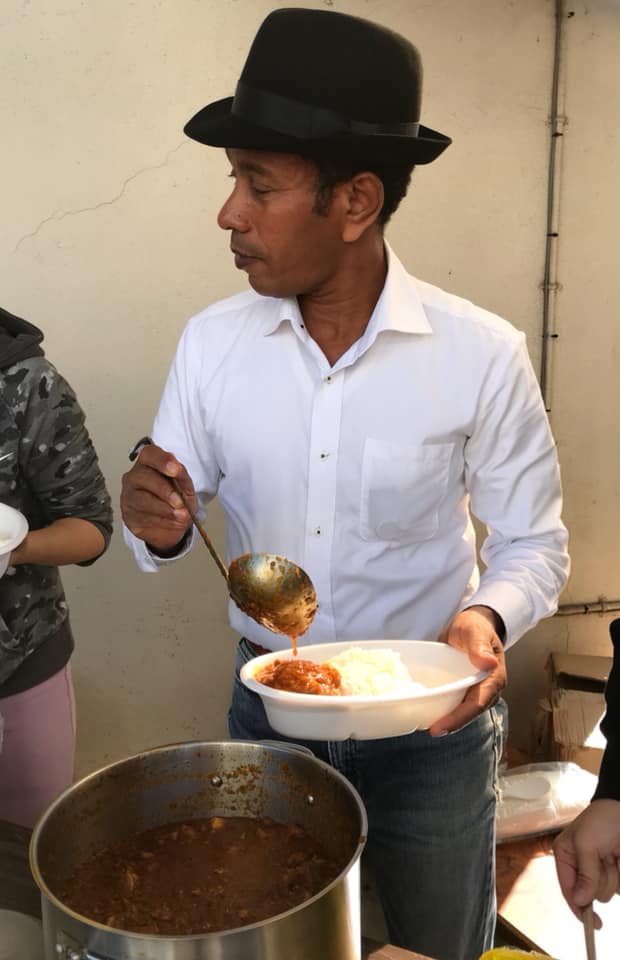 Vietnamese group having curry together.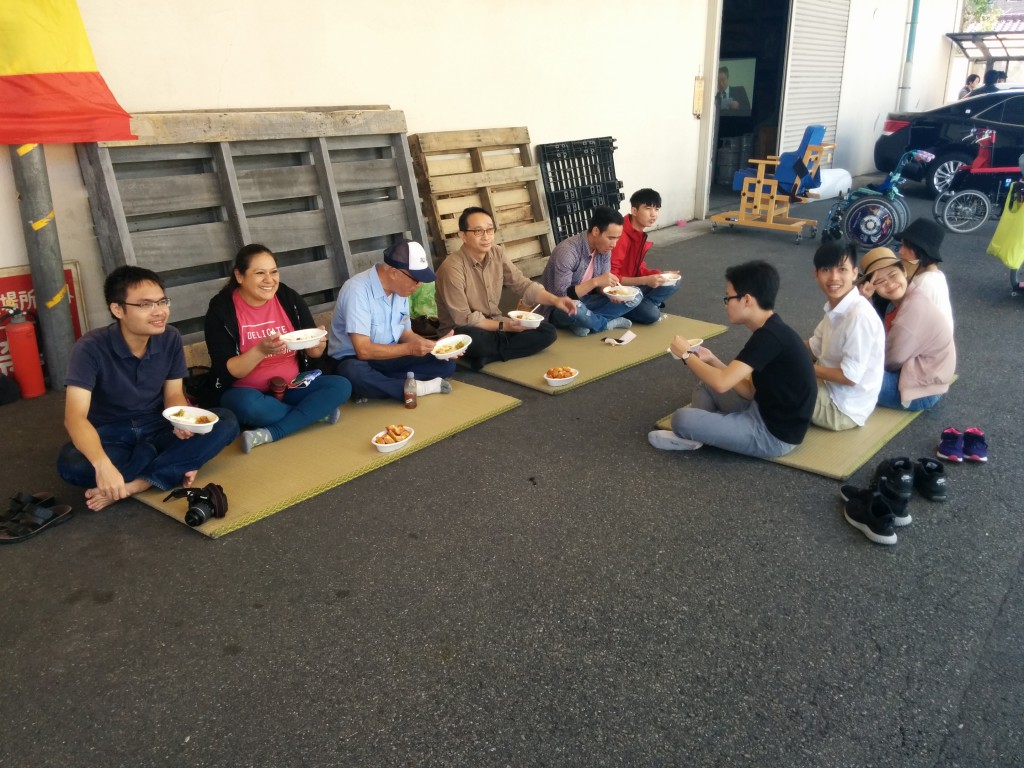 A big group, divided into two, having curry outside and inside.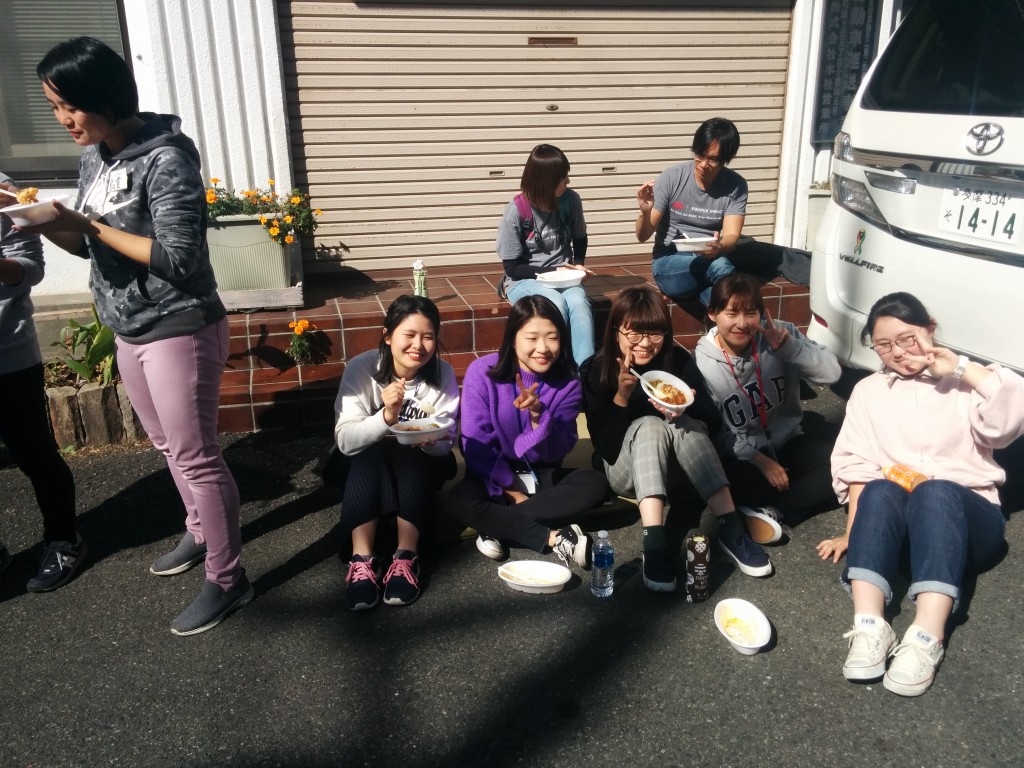 Tama High School students. Their teacher, usually working with them, went on another volunteering work.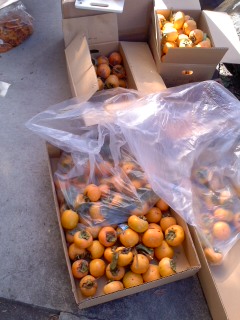 Lots of persimmons for dessert, brought by Mr. Morita. He had picked them from the trees in his yard the day before. It was really nice of him.


The embassy staff and volunteering members peeling persimmons.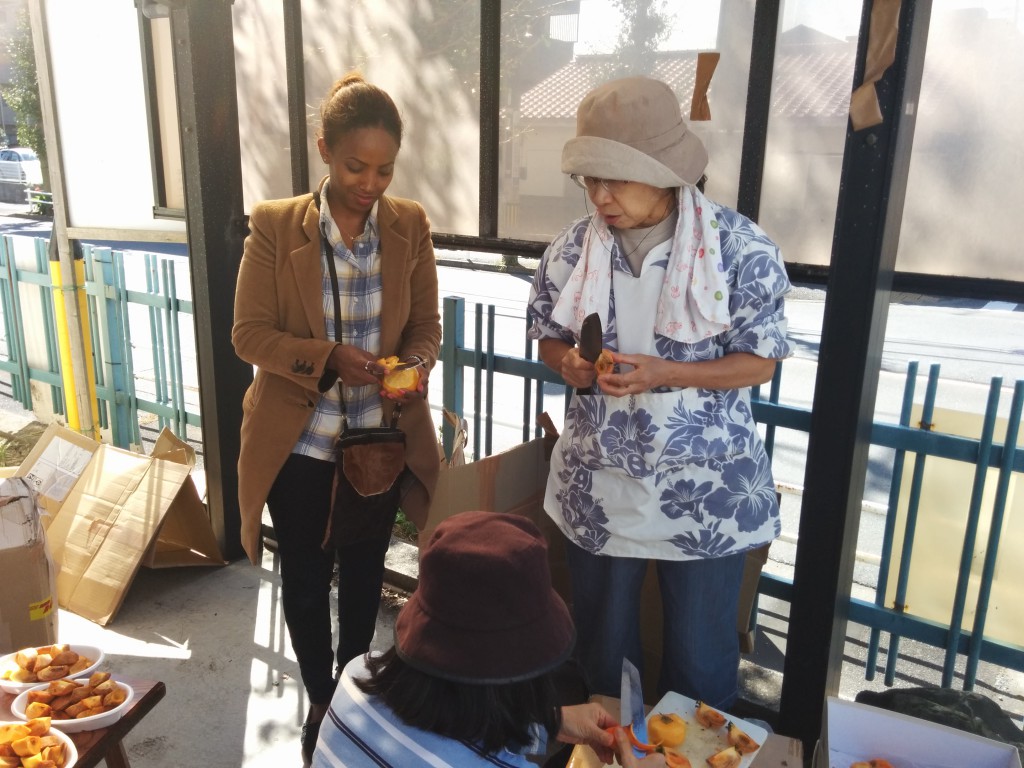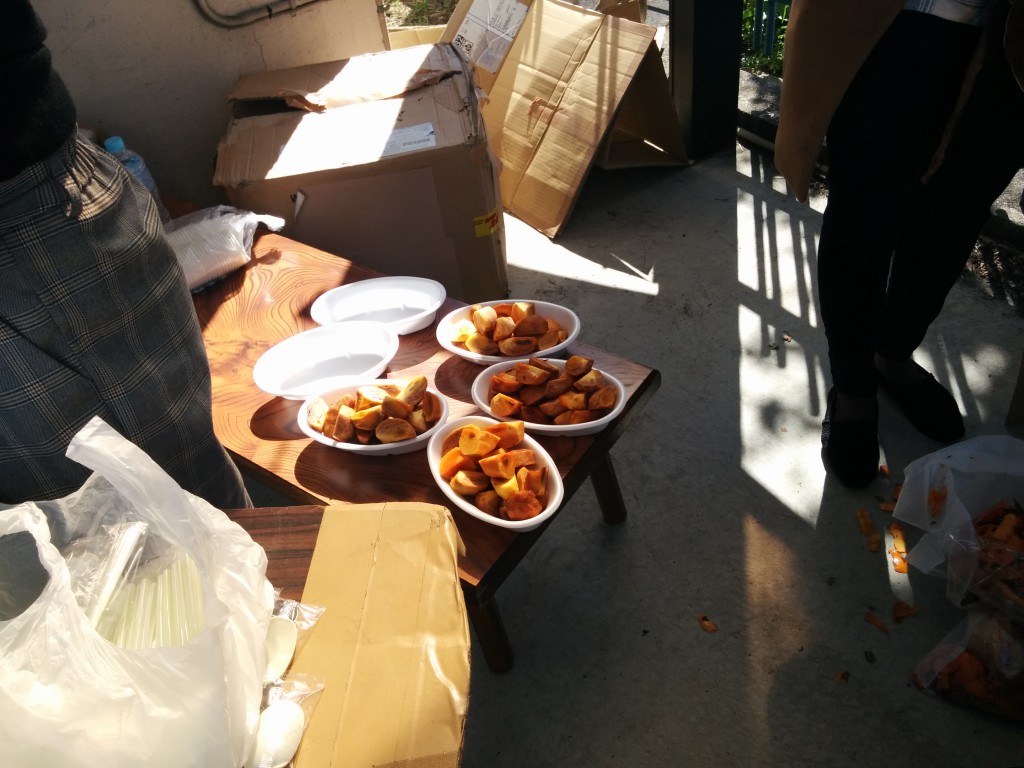 (Left)The work went on. Refurbished wheelchairs get their numbers and photos are taken.
(Right)This is not a wheelchair but a chair for taking a shower. This type is also welcome.