Under the cloudy sky we started our monthly meeting with the regular groups, Vietnamese team, Sagami Women's University team, Tama Technical high school team, Ethiopian team, and voluntary members, more than 60 in total.
Now that we finished wheelchairs for India, they are to be shipped within September.Today's special guests were Imai and Kitamura, who had graduated from Sagami Women's University this March, and Mr. Nakajima from the NPO, ILSI, who had kindly supported the exhibition of drawings from overseas children at Fussa Art Gallery. There was also a new volunteer, Katayama, working as a hairmake artist in Tokyo.
The sky cleared up pleasant in the afternoon, when all the participants left for home. 
(left) Sagami Women's University graduates, Imai(right) and Kitamura(left).
(right) Both graduates were giving tips to the freshmen so that refurbishing work would go smoothly. It's so nice of you, two!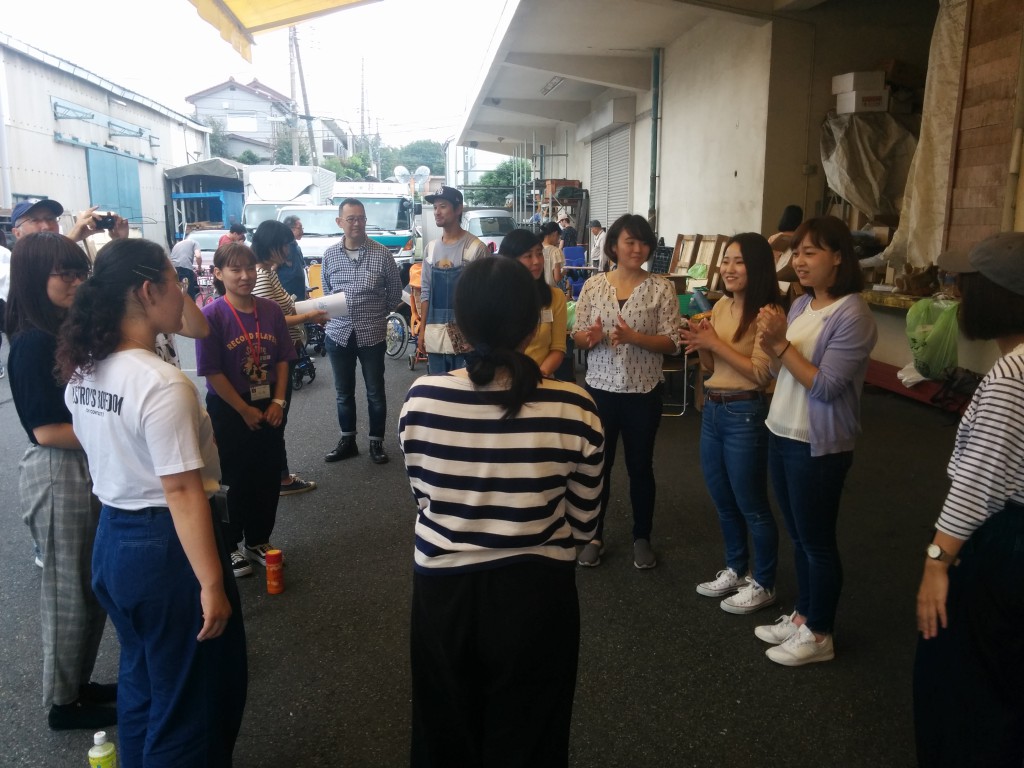 (left) Yamashita and Katayama(center). On the left is Kimura, who works mostly for Thailand.
(right) Mr. Nakajima. This was his first visit to our meeting.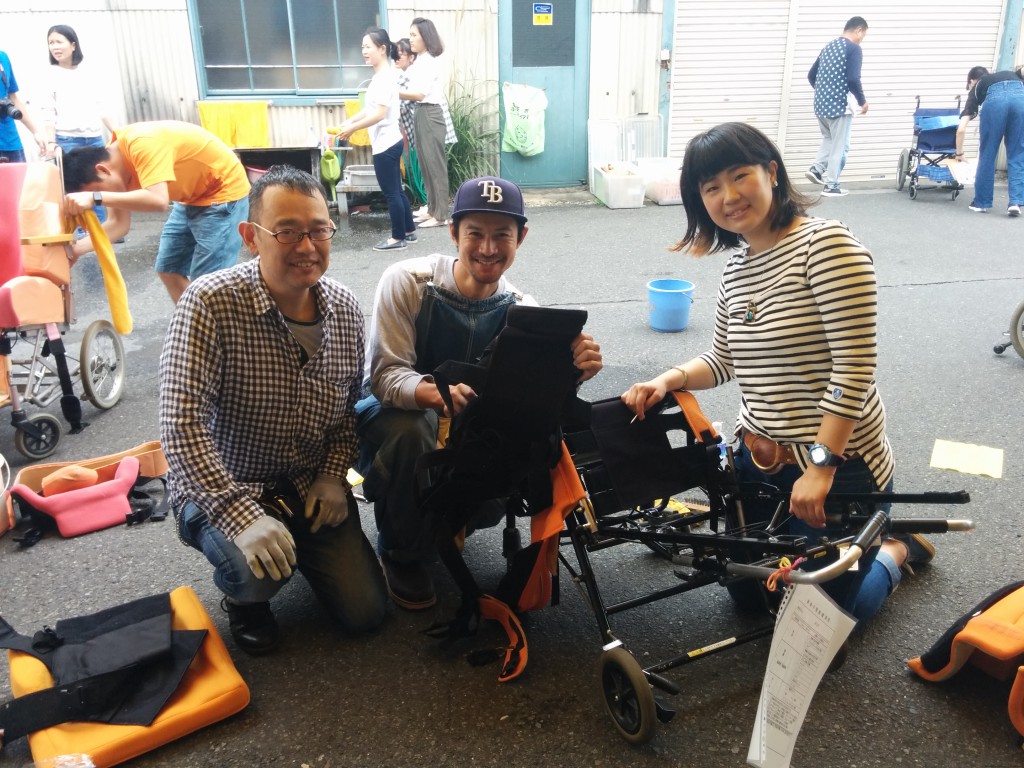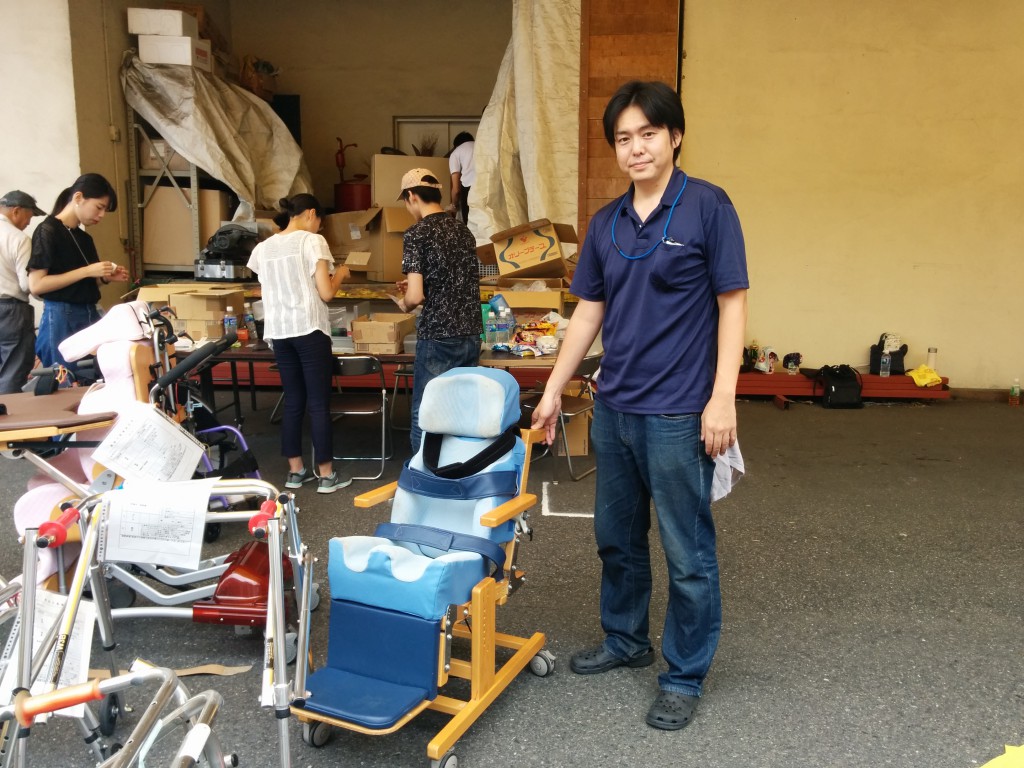 (left) Tama Technical high school team, Mr. Takano and two students.
(right) They are from the NPO, Support Asia For Children Japan,one of the Ethiopian teams. The president, Mr. Aoyagi, Mr. Nakadai, and Mr. Yamada(from left to right).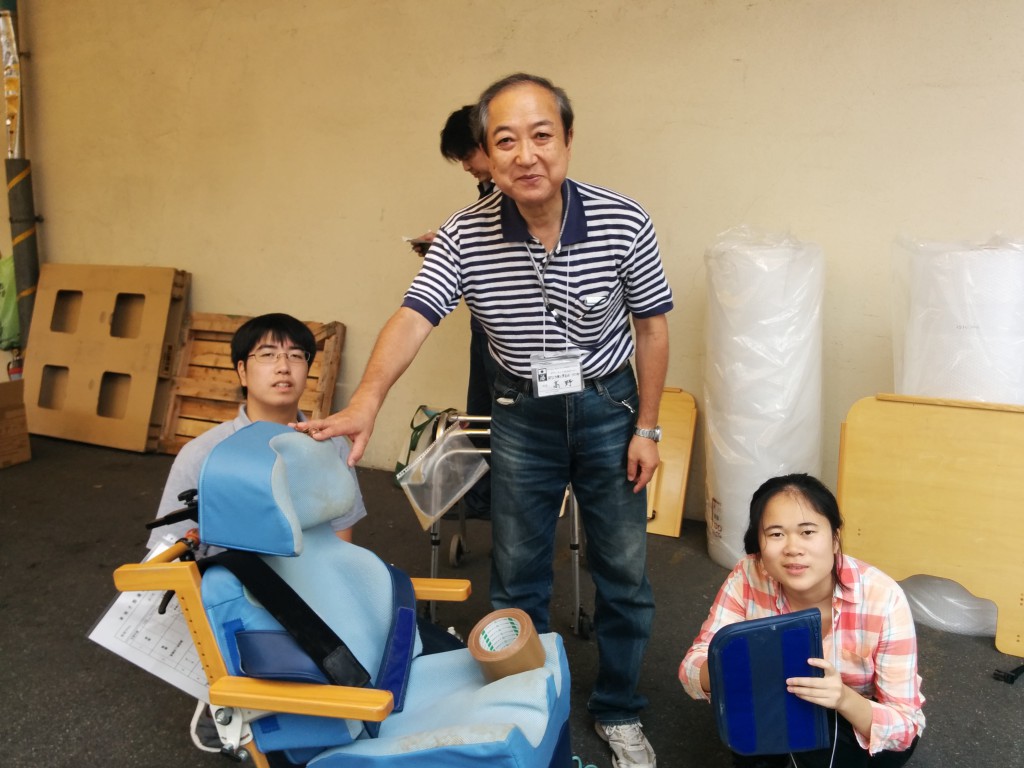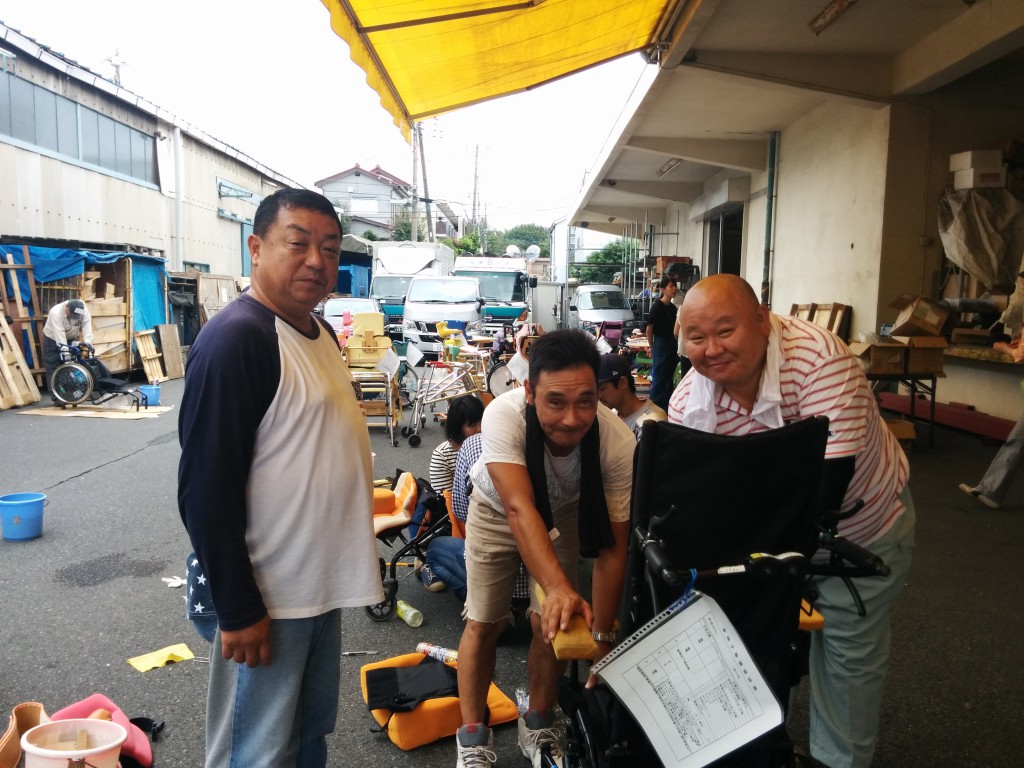 (left) Ms. Sakurabayashi, one of our regular voluntary members, is a friend of Mr.Oda, a director of our NPO,from high school.
(right) Mr.Toshima, who has been a regular voluntary member for over ten years, and Oda.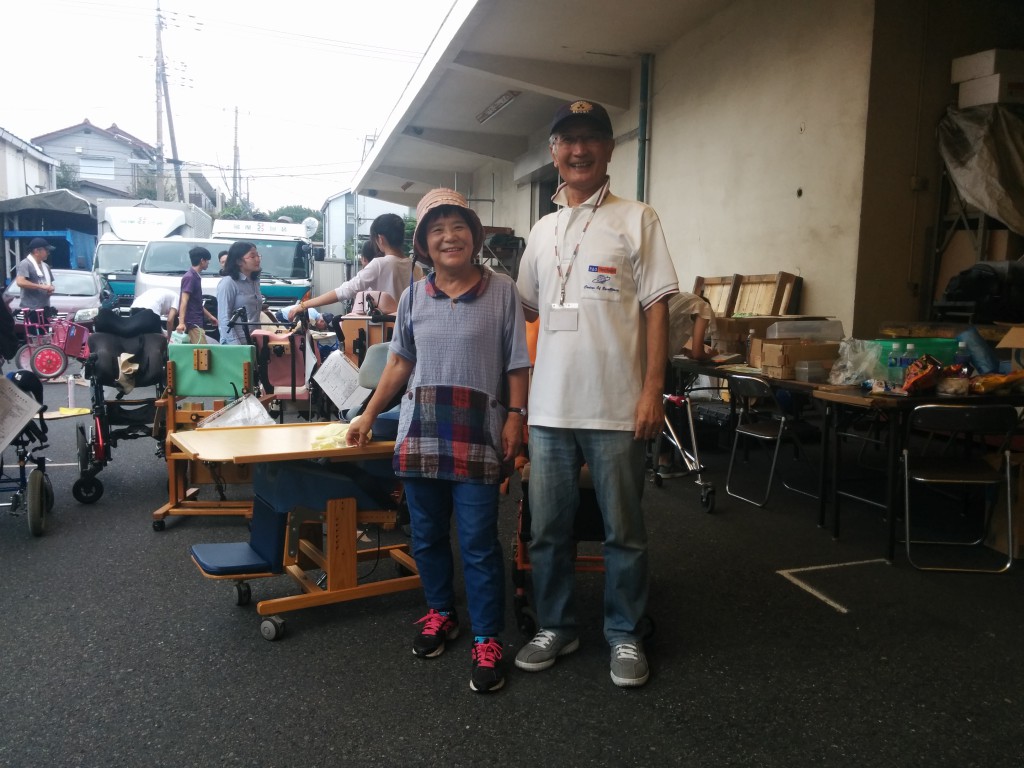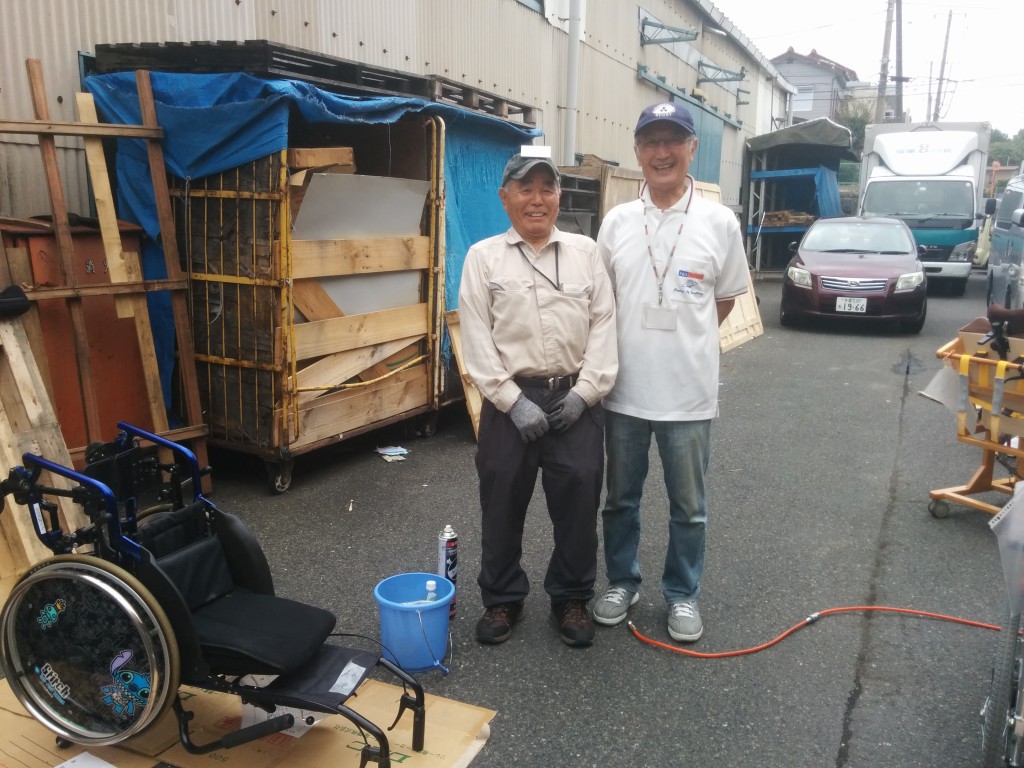 Walking trainers are also helpful in many countries.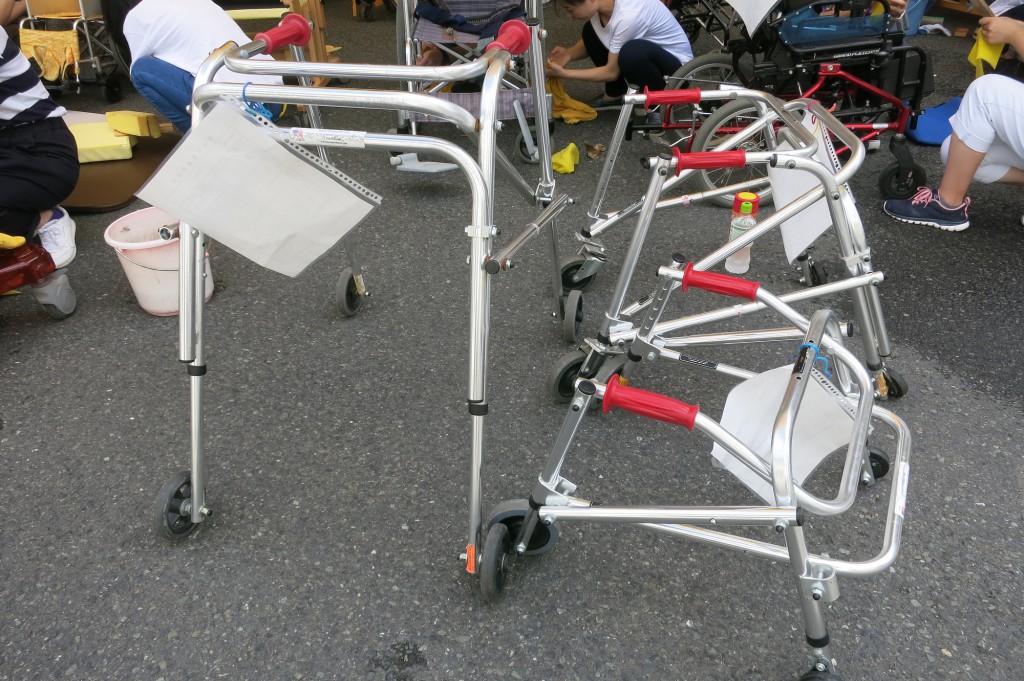 The senior members teaching the freshmen how to fold walking trainers. It's not easy to fold and make up at first.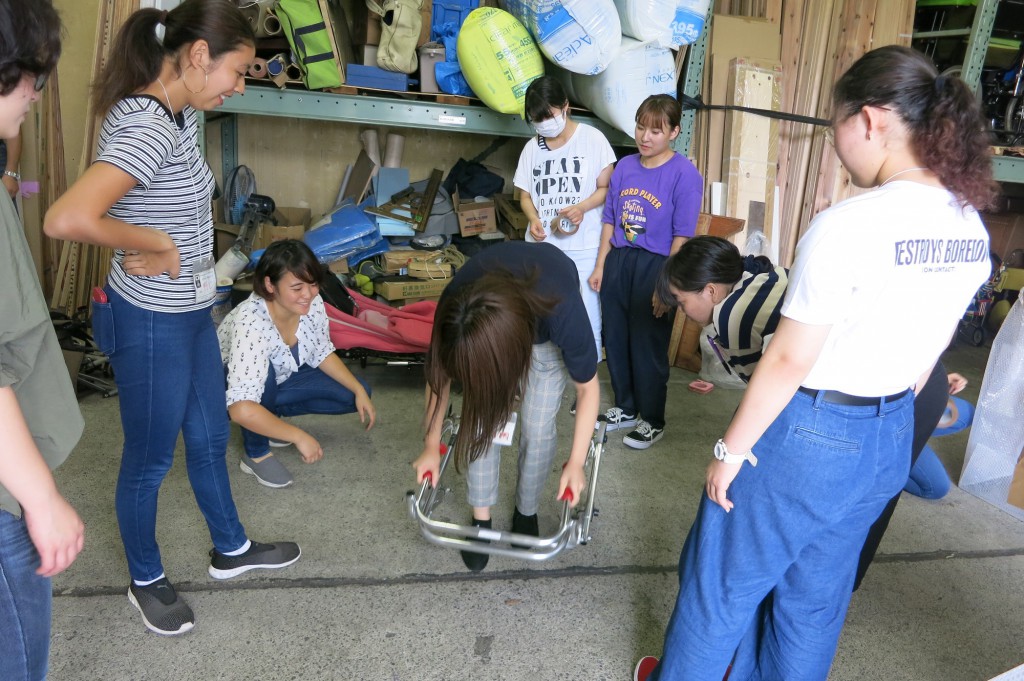 (left) We take some parts out of the wheelchair which cannot be used any more as a wheelchair.
(right) Measuring the weight after packing and put the serial number.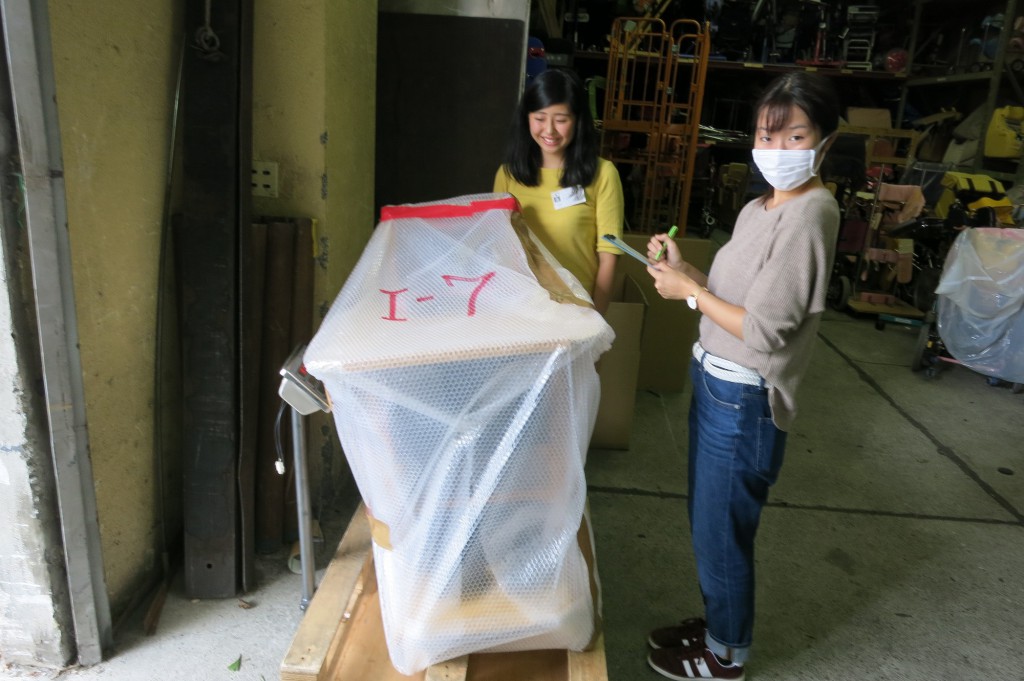 Vietnamese team is a powerful workforce in the activity. They are really helpful!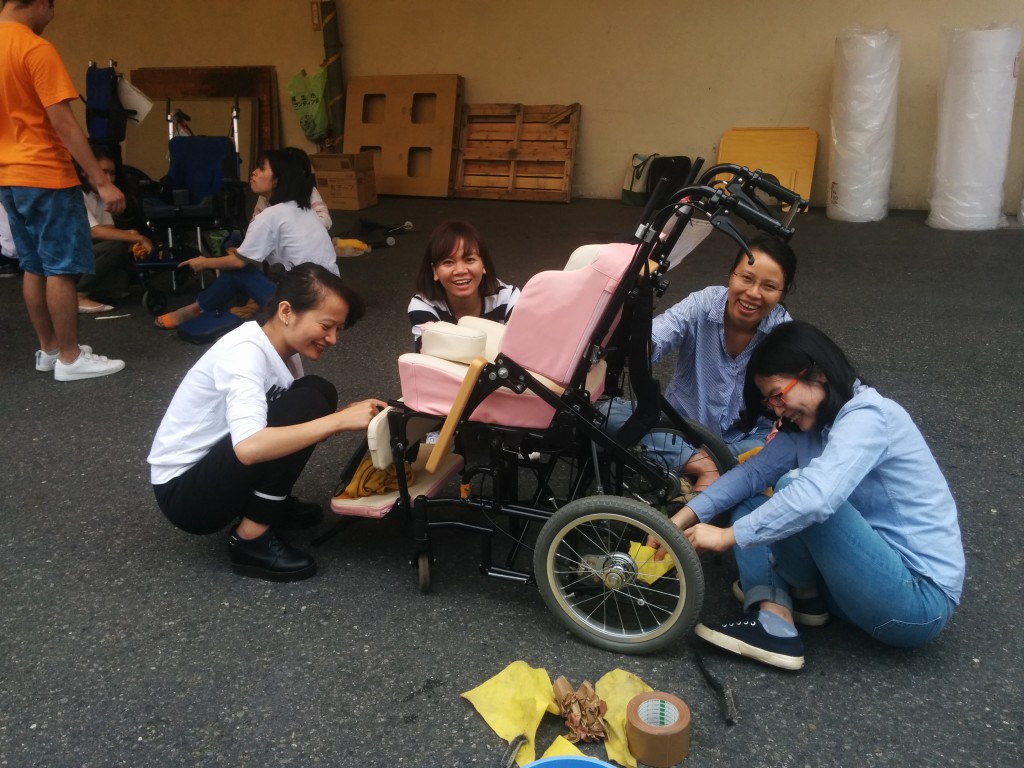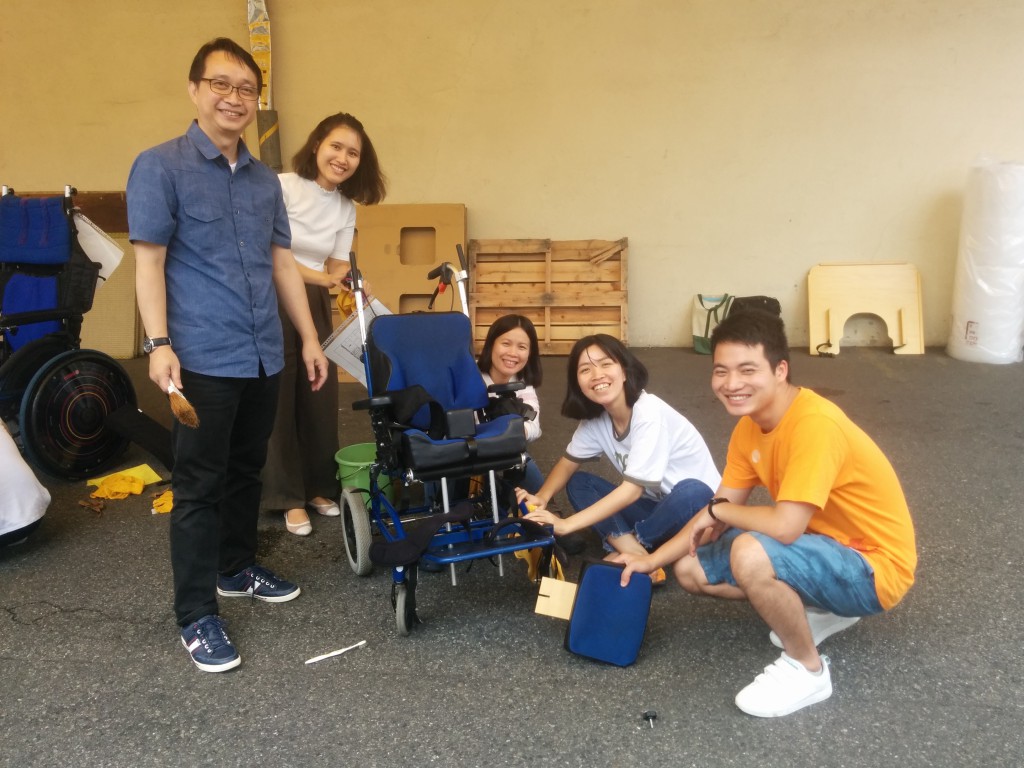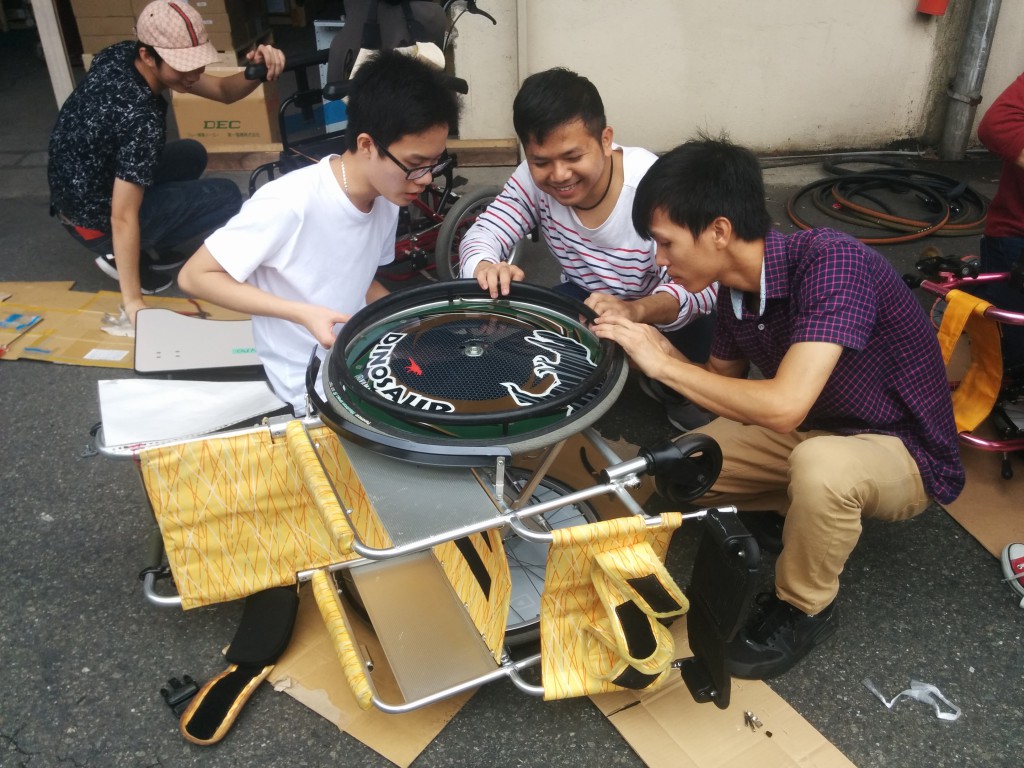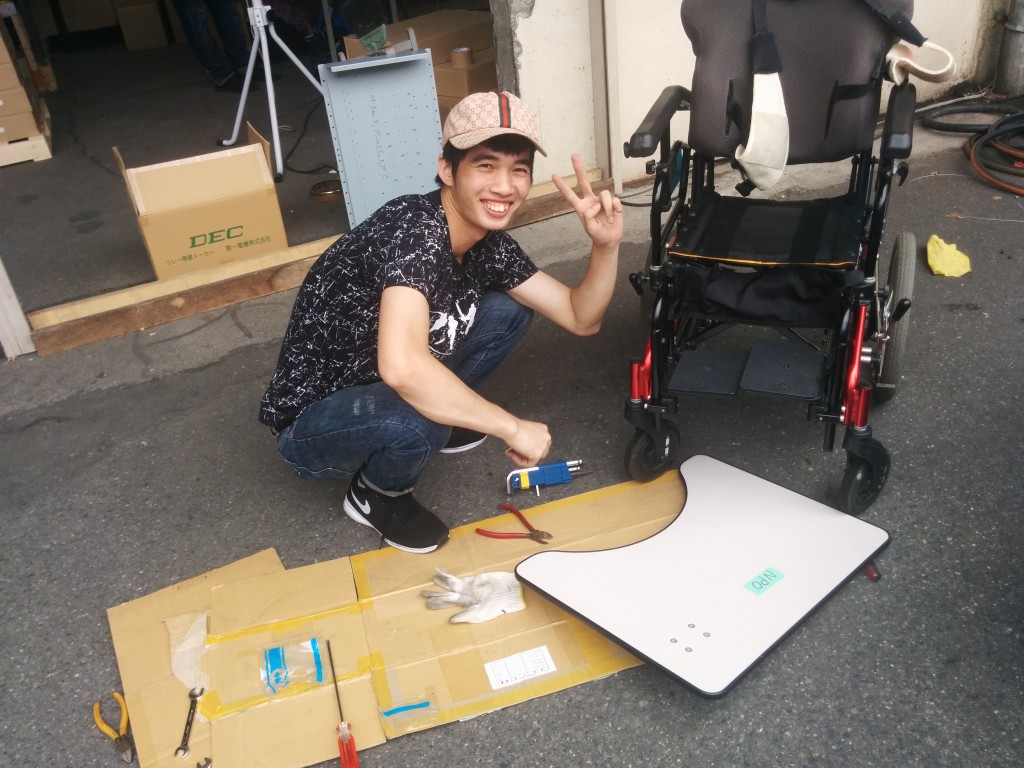 (left) Sagami Women's University team filling in the checking sheet as a final task.
(right) The members giving directions about how to pack wheelchairs.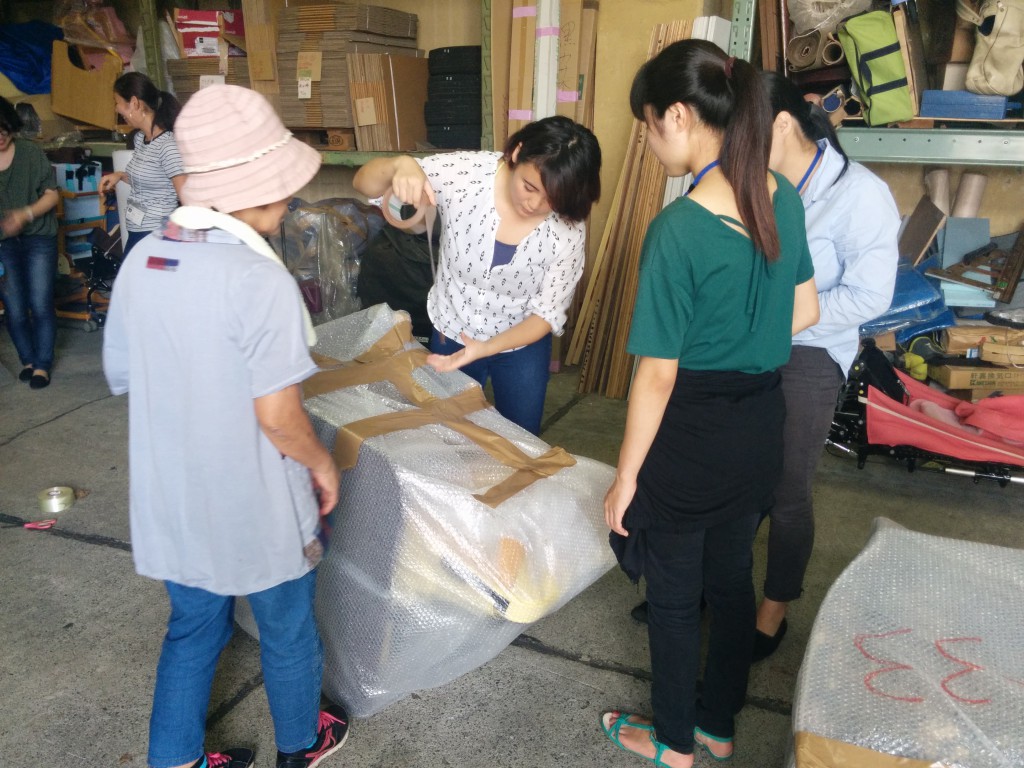 We put the complete wheelchairs one by one in the warehouse.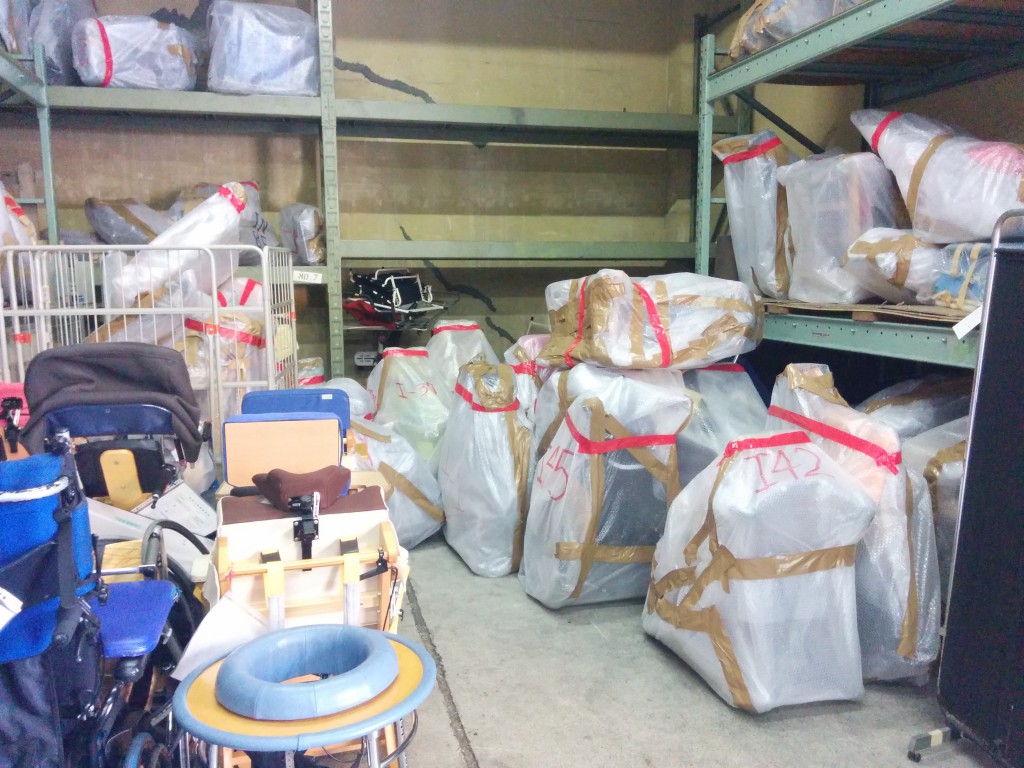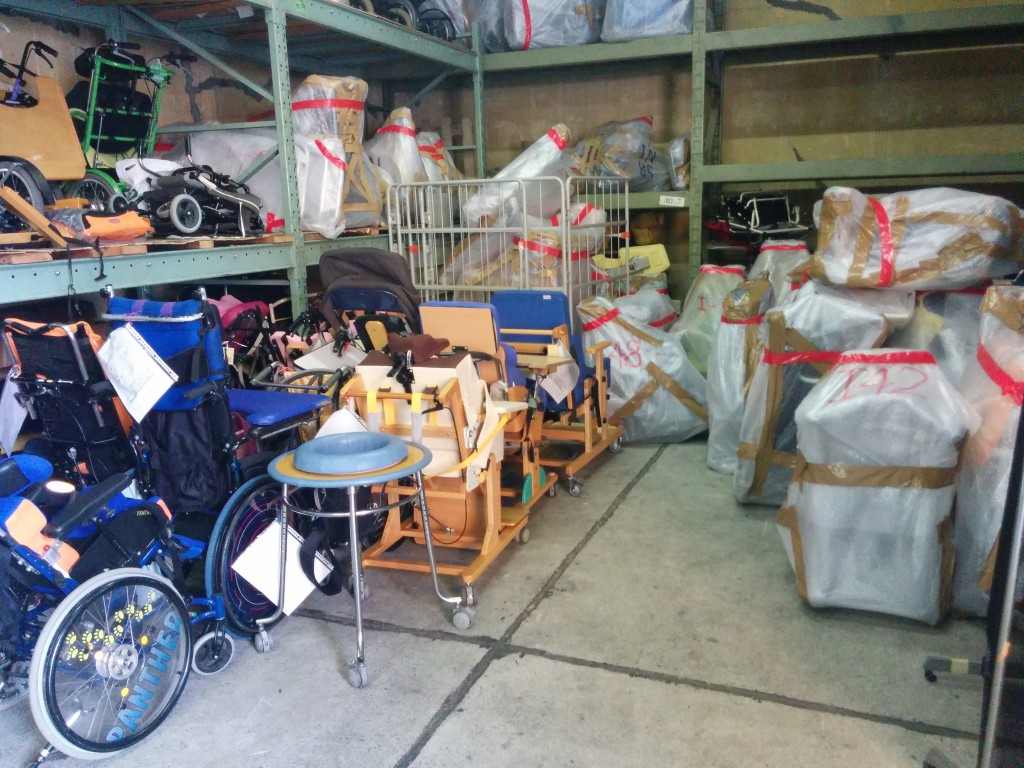 (left) Lunchtime. We always have lunch together like this.
(right) You can have lunch inside, too.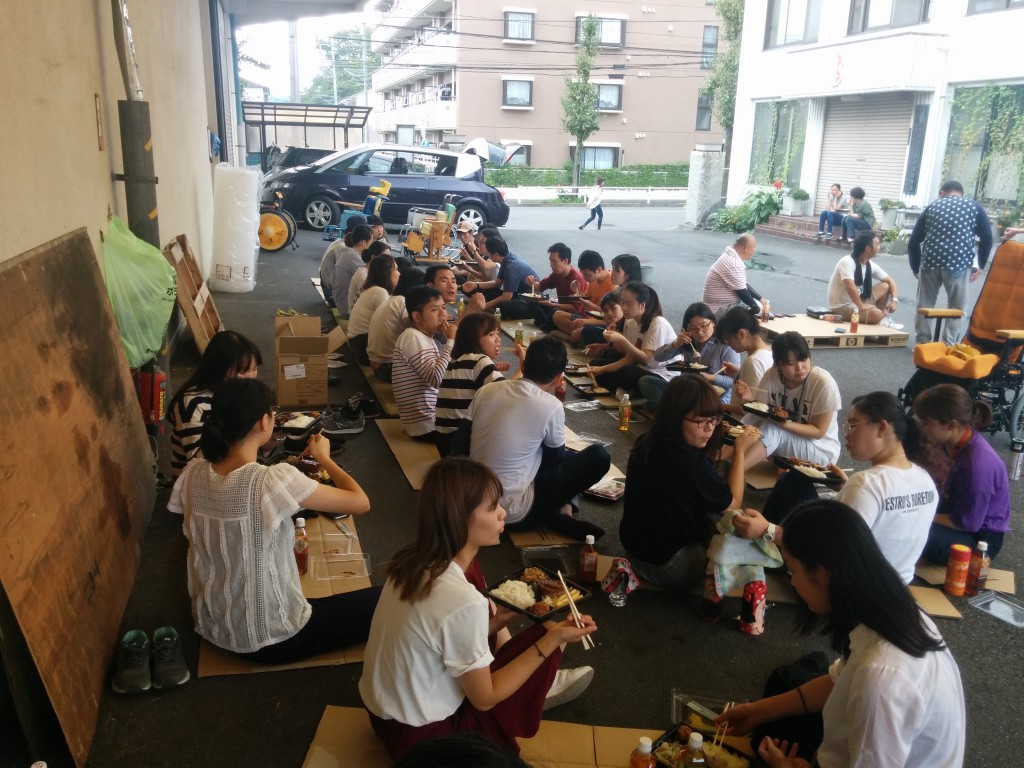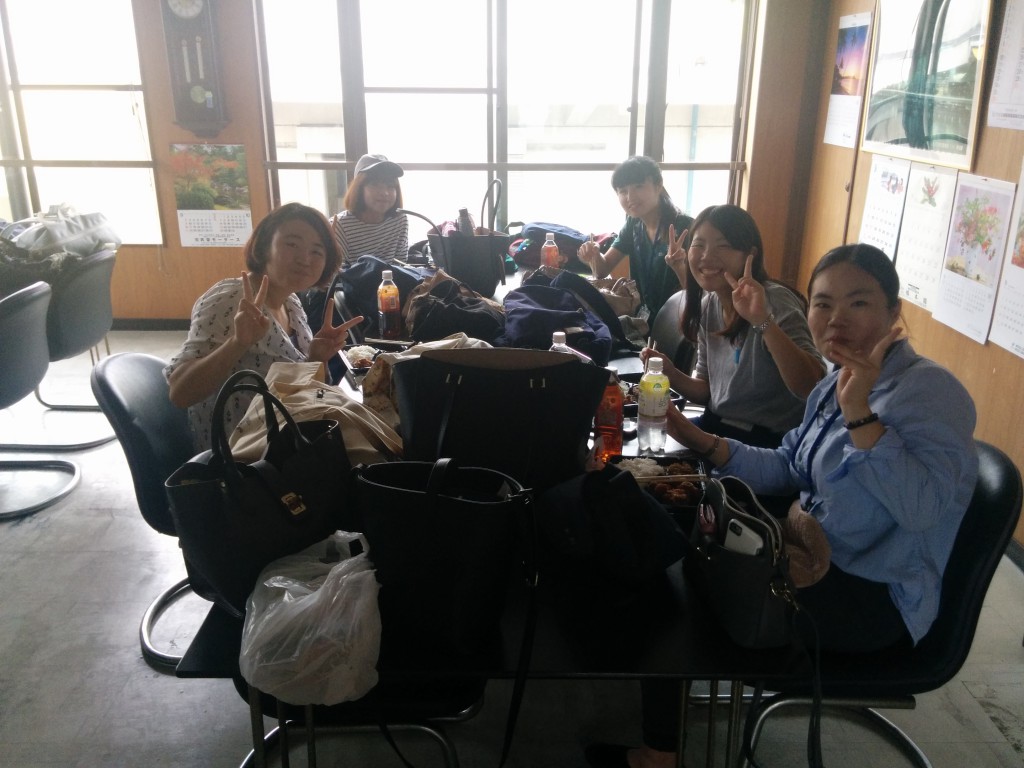 Sagami Women's University team.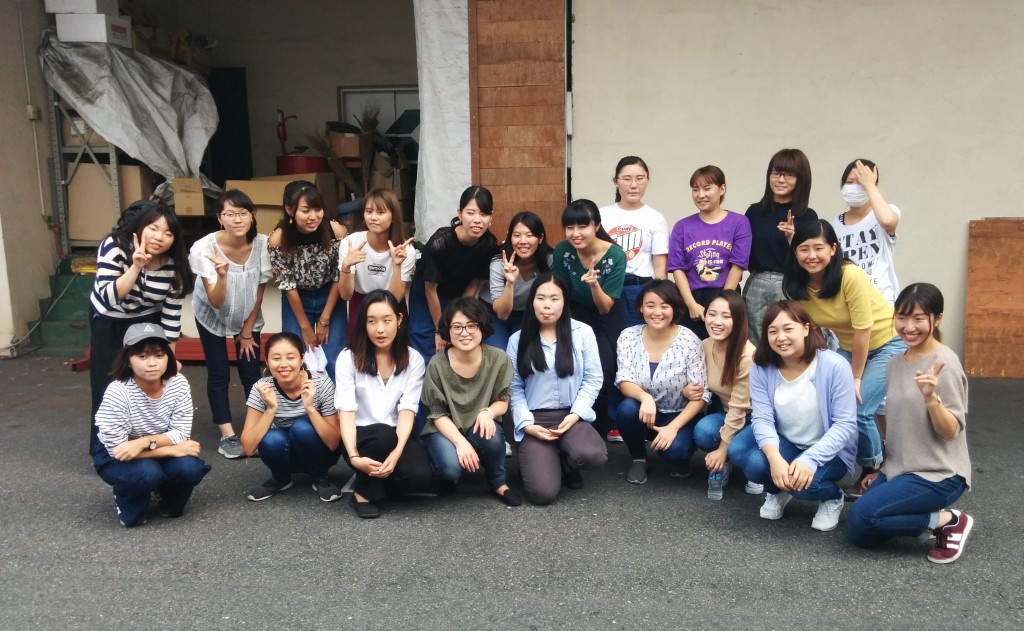 Participants listening to today's report from a director, Mr.Oda.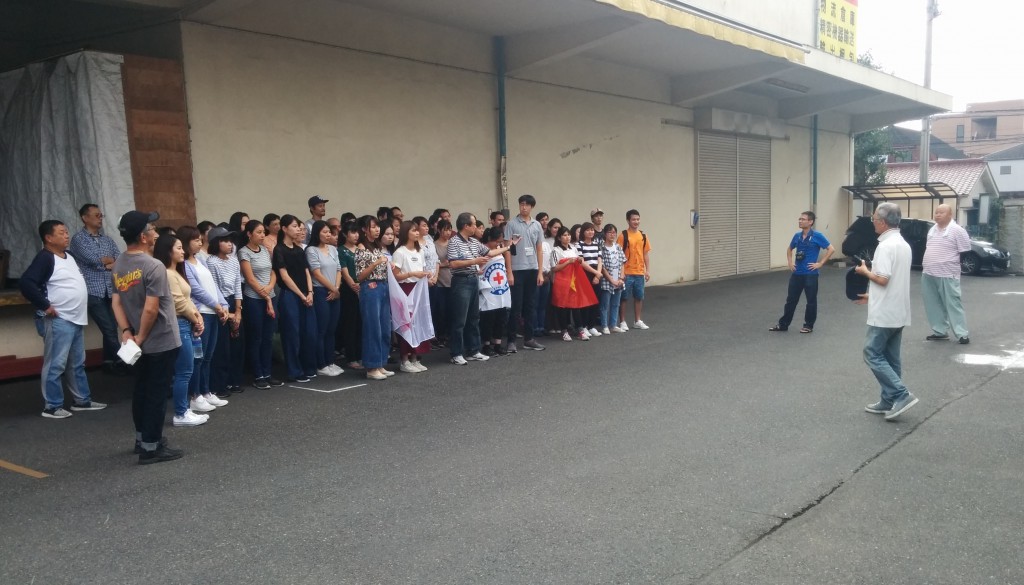 Today's participants.