It was very cold in the morning but luckily it soon became sunny. There were many participants as usual:Sagami Women's University group, Vietnamese group, Ethiopian group, Nepalese group, Tama Tecnical High School group, and other volunteer members.
 Today we had a special guest, the Paraguay Ambassador to Japan.
The ambassador talked to volunteers frankly and expressed his gratitude for our activity in his speech, adding that he would appeal to Paraguayans living in Japan for participation to our meeting.
 We refurbished 20 wheelchairs and have finished 80 in total for Paraguay today. Those wheelchairs are to be carried onto the container on 21st and the ship is to depart from the port of Tokyo on 27th this month. It will take about three months to get to Paraguay.
 We did refurbishing work for Ethiopia, too. We are planning to ship for Ethiopia and Indonesia in March.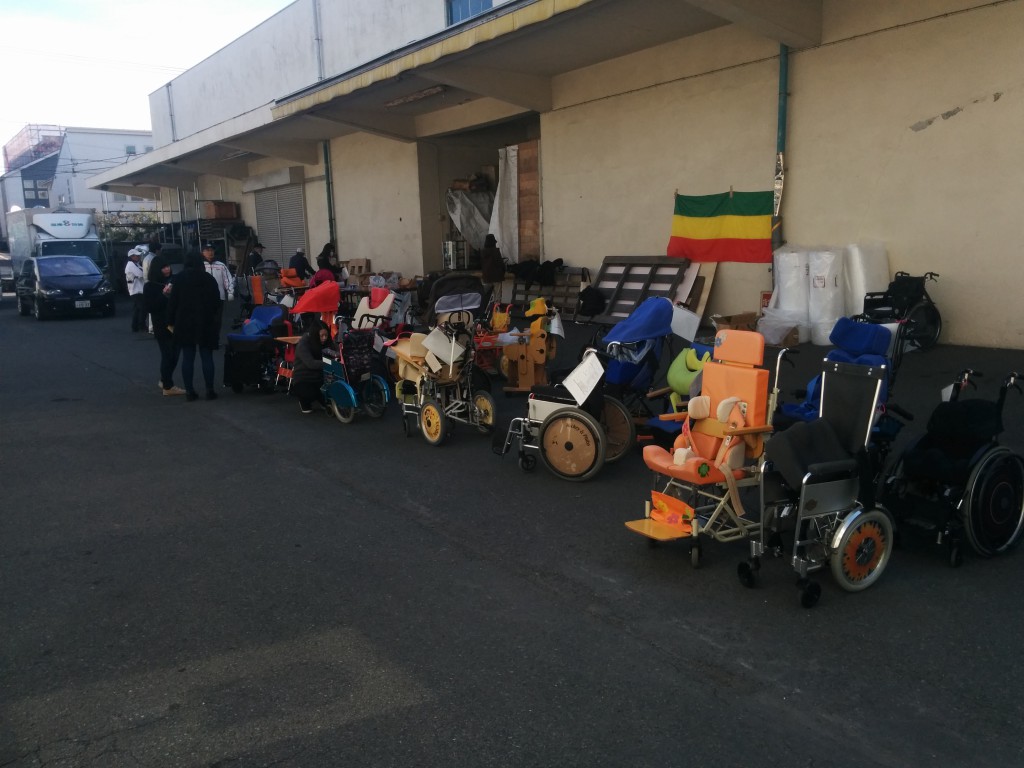 (Left)The wheelchairs waiting for refurbishing.
(Right)Meeting before today's work.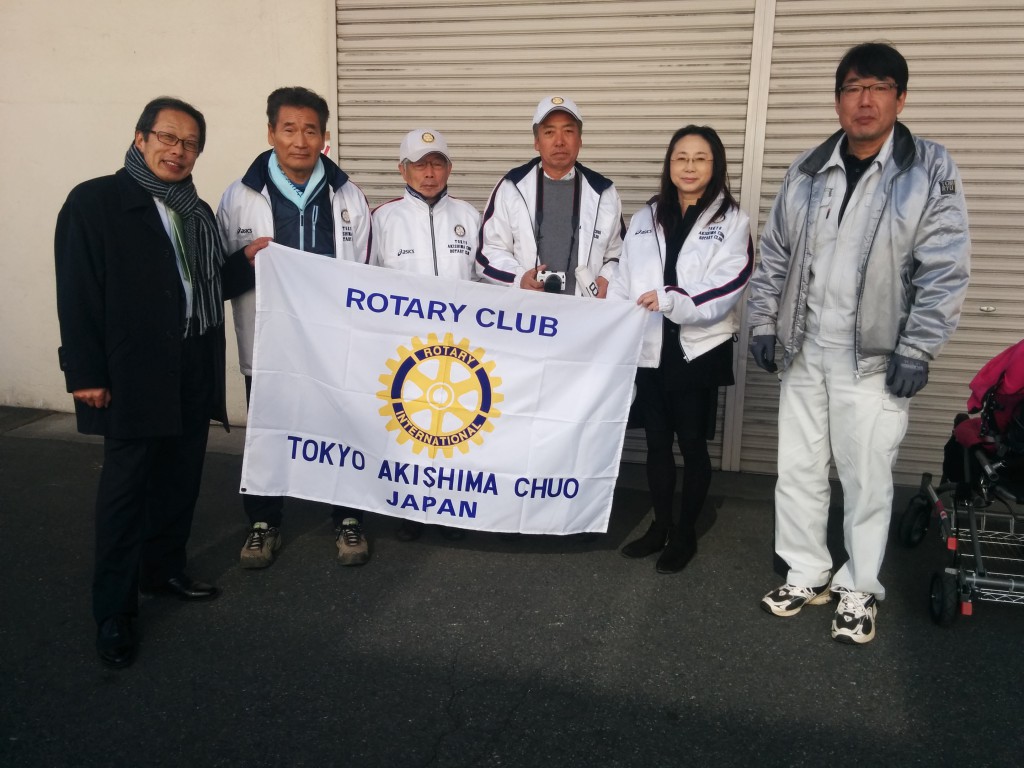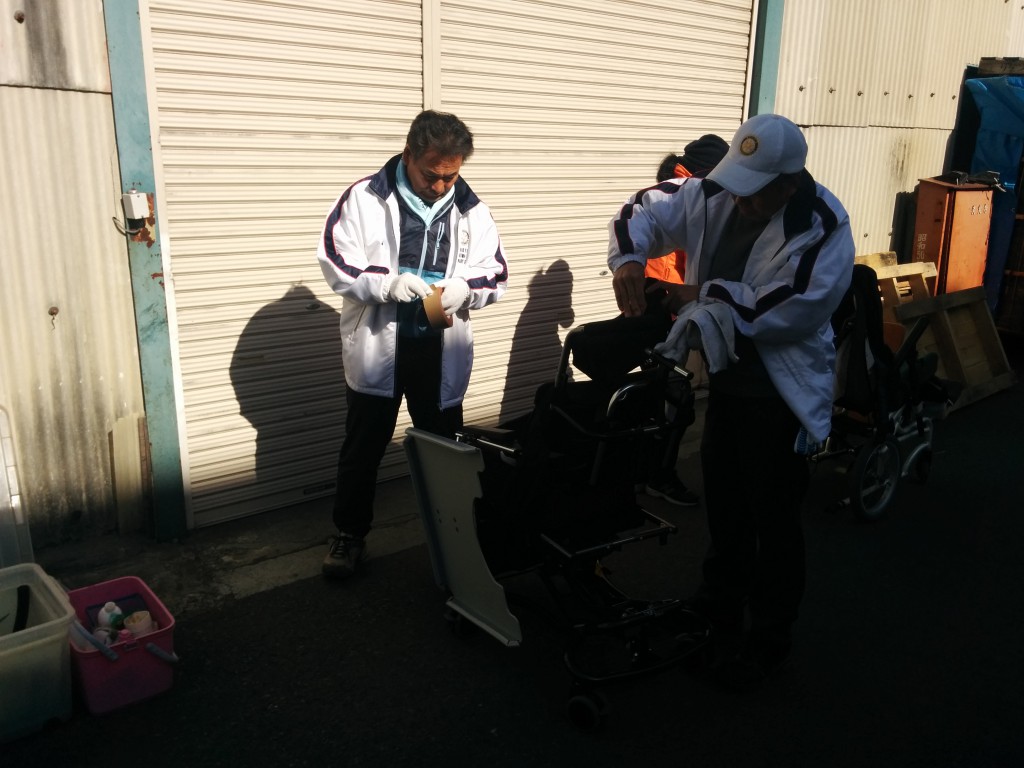 (Left) Tokyo Akishima Chuo Rotary Club members and Mr. Morita.
(Right) Rotary Club members start to work.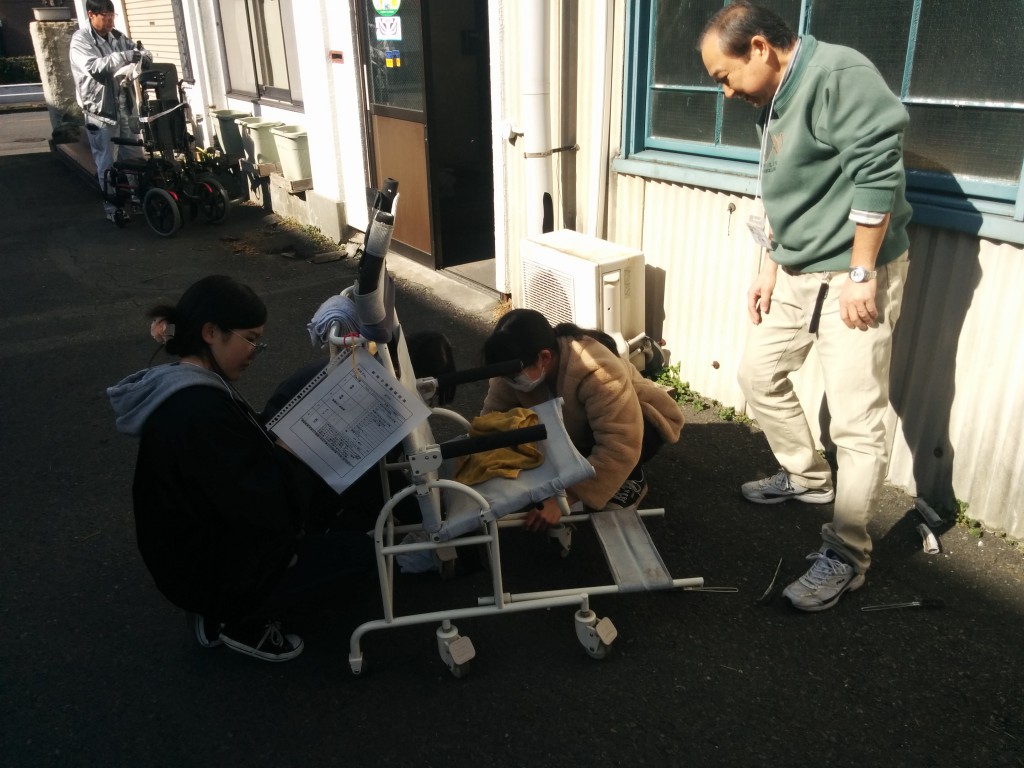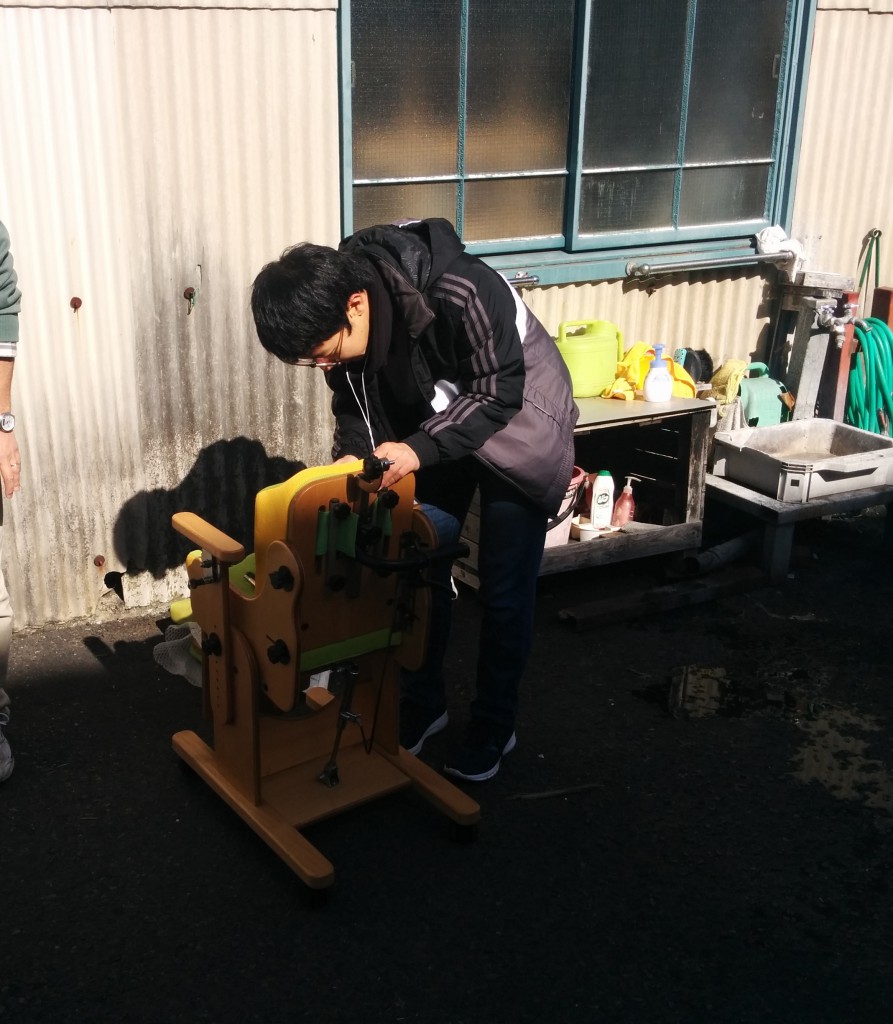 Tama Technical High School students and their teacher.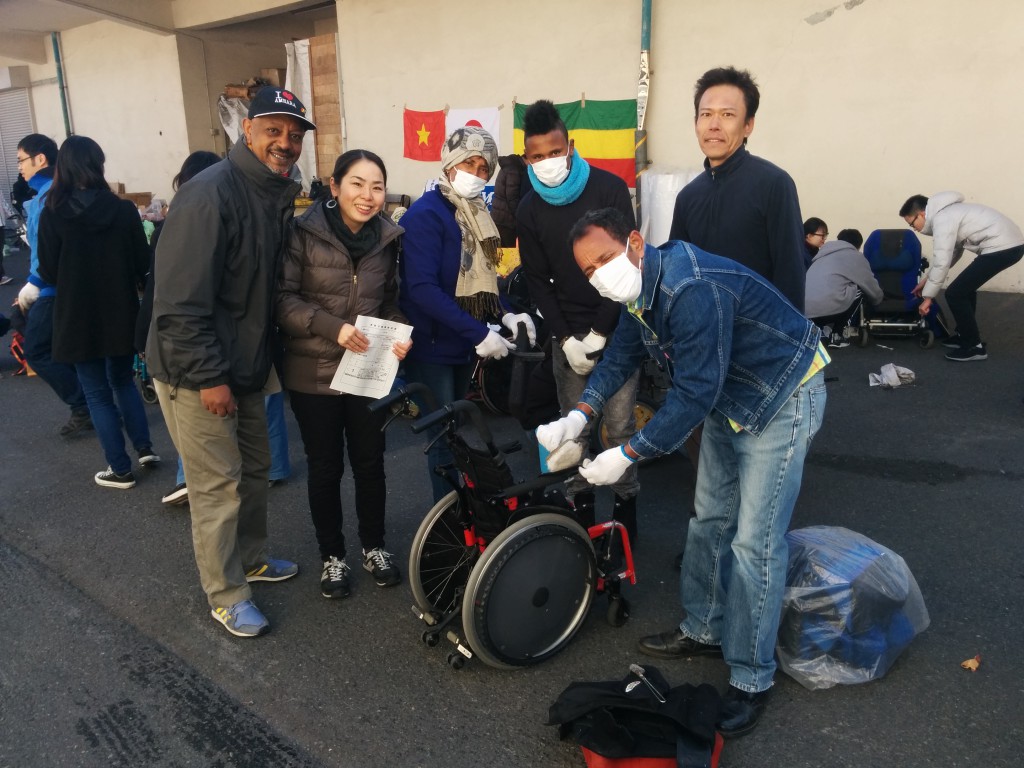 (Left) Nepalese family, Japanese mother and her daughter on the wheelchair, and Mr. Yamashita.
(Right) Ethiopian group.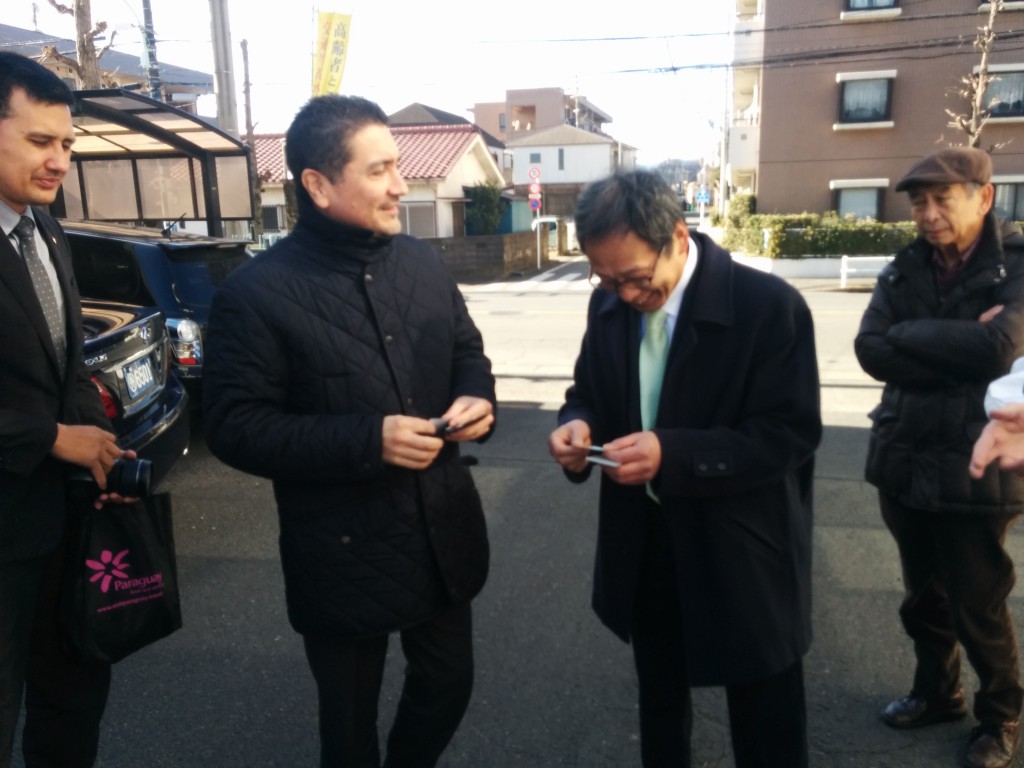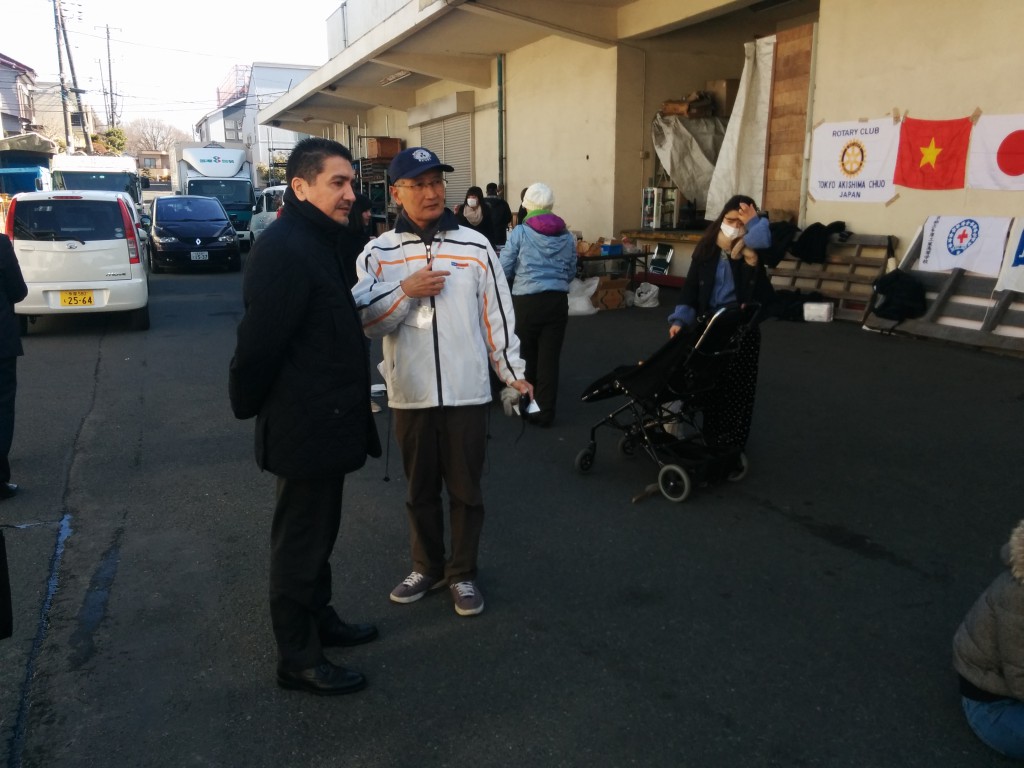 (Left) The Paraguay ambassador and Mr. Morita exchanging cards.
(Right) The ambassador listening to Mr. Oda talk about refurbishing work.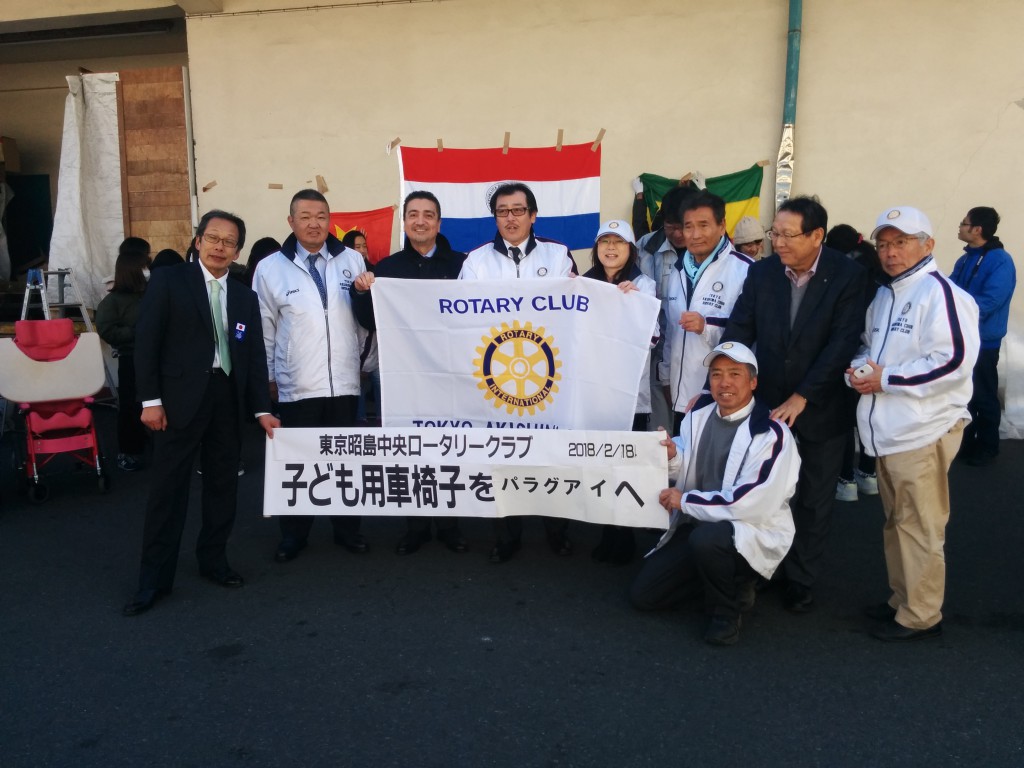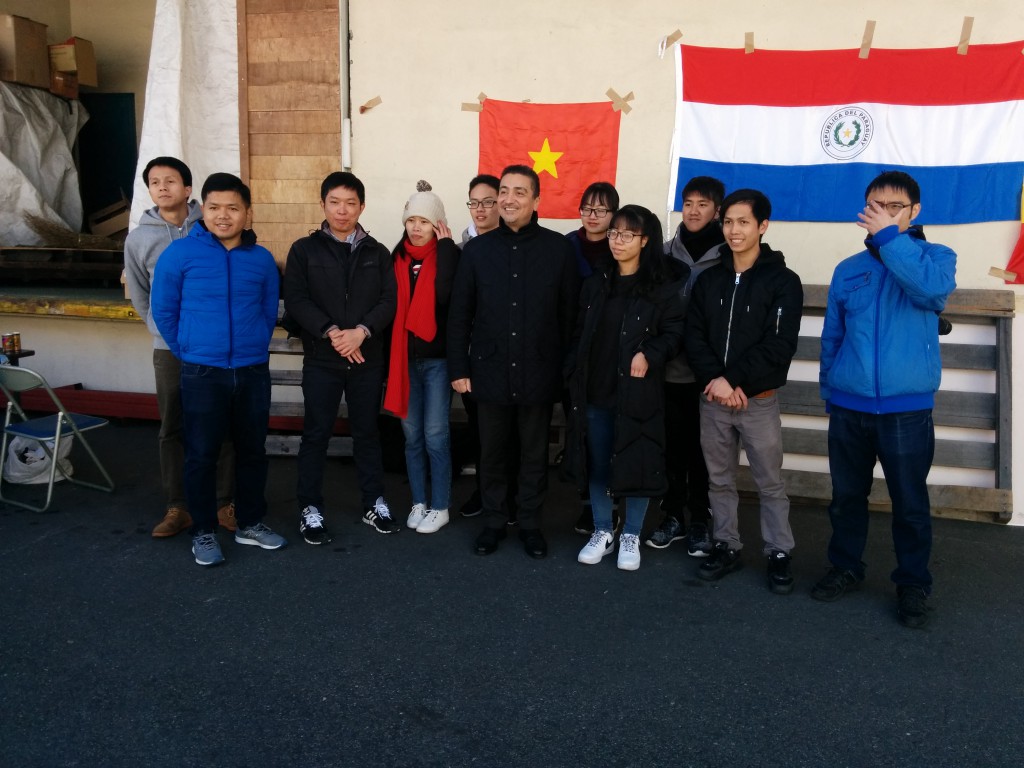 (Left) Rotary Club members and the ambassador.
(Right) Vietnamese group and the ambassador.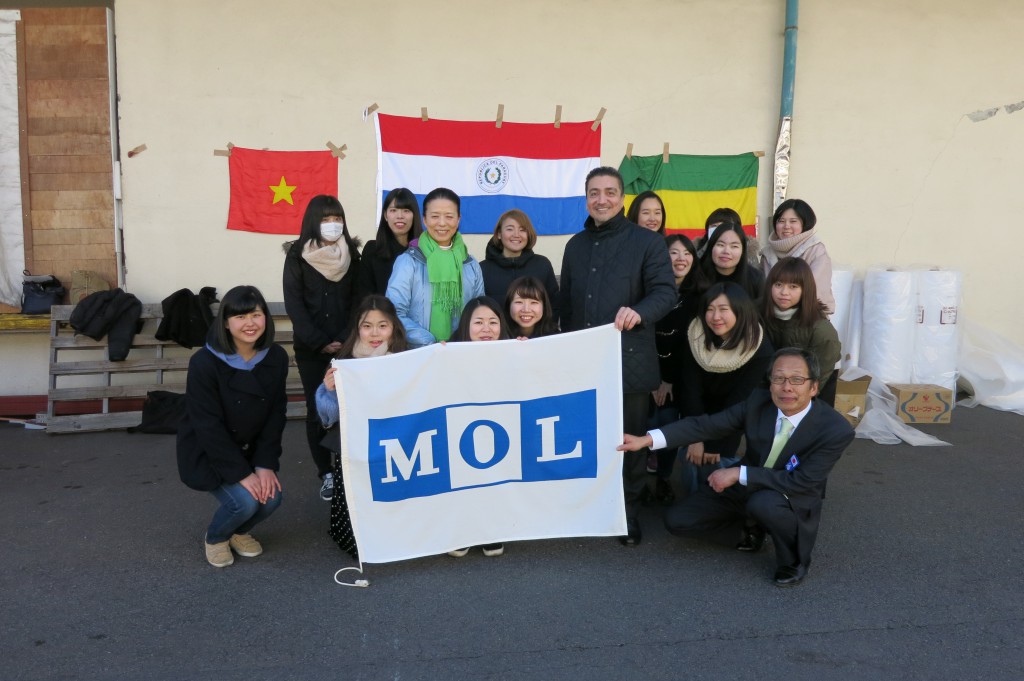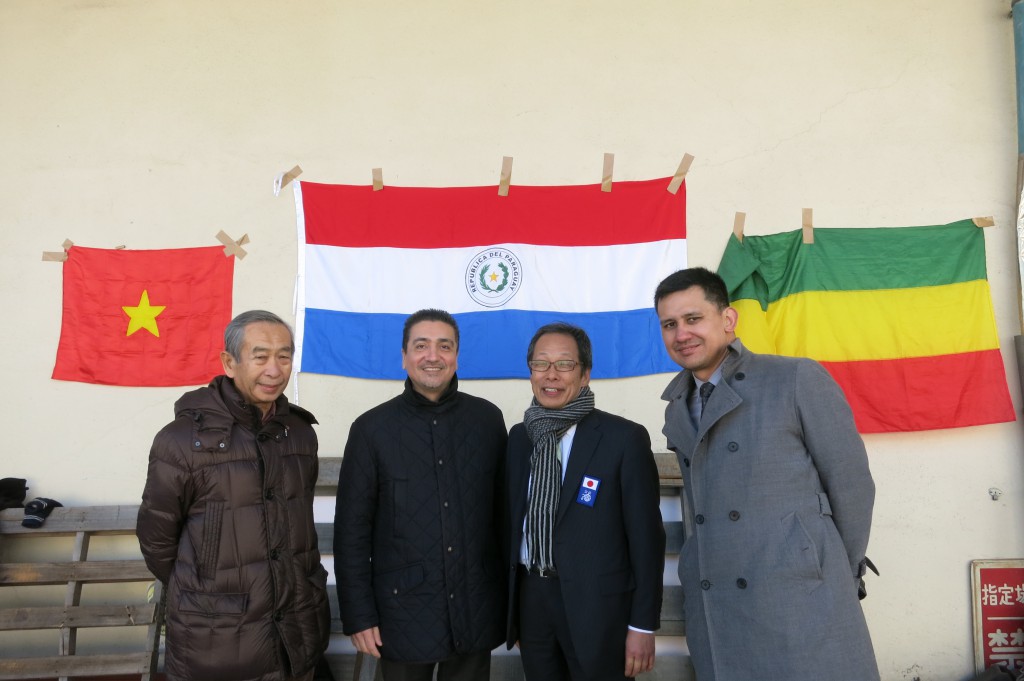 (Left) The mabassador and Sagami Women's University students.
(Right) The ambassador, Mr. Morita, and Mr. Katano with the national flag of Paraguay.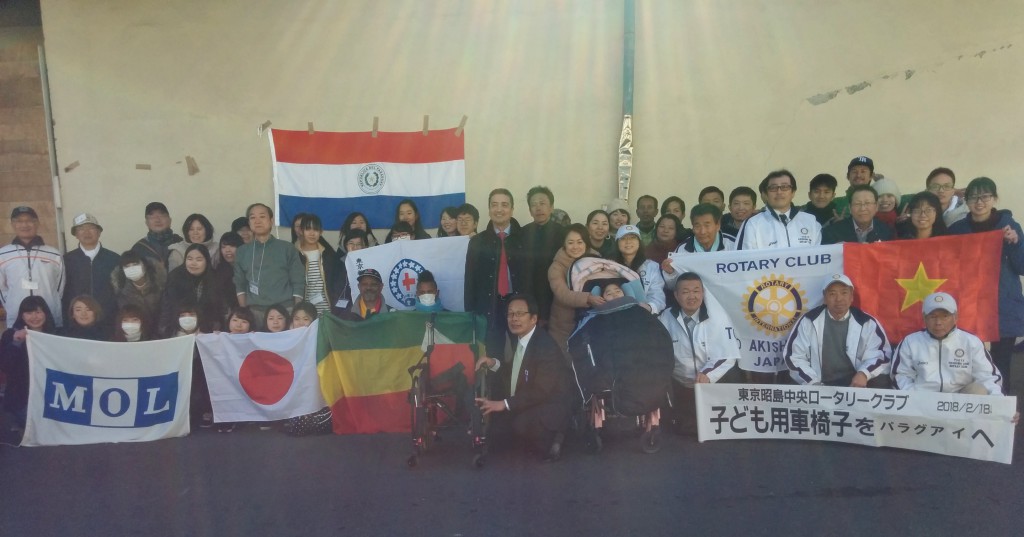 大使を囲む本日の参加者。
The ambassador and today's participants.
The photos show today's activities.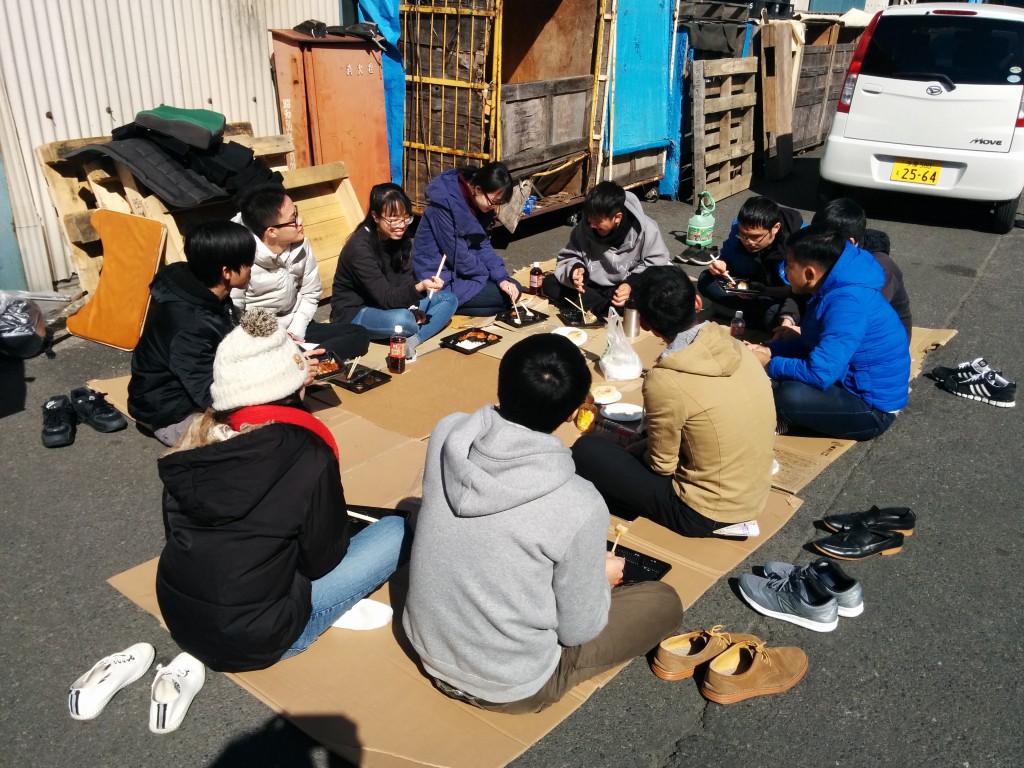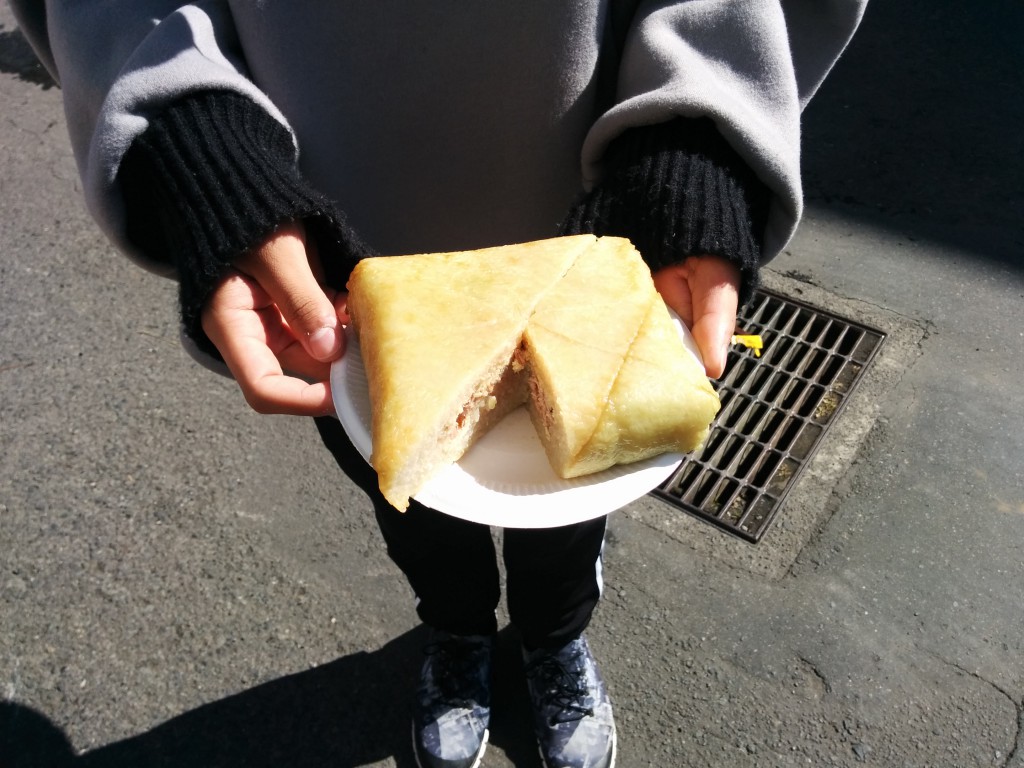 (Left) Vietnamese group having lunch.
(Right) Vietnamese group brought 'バイン・チュン' Vietnamese dish for New Years for all the participants. How delicious!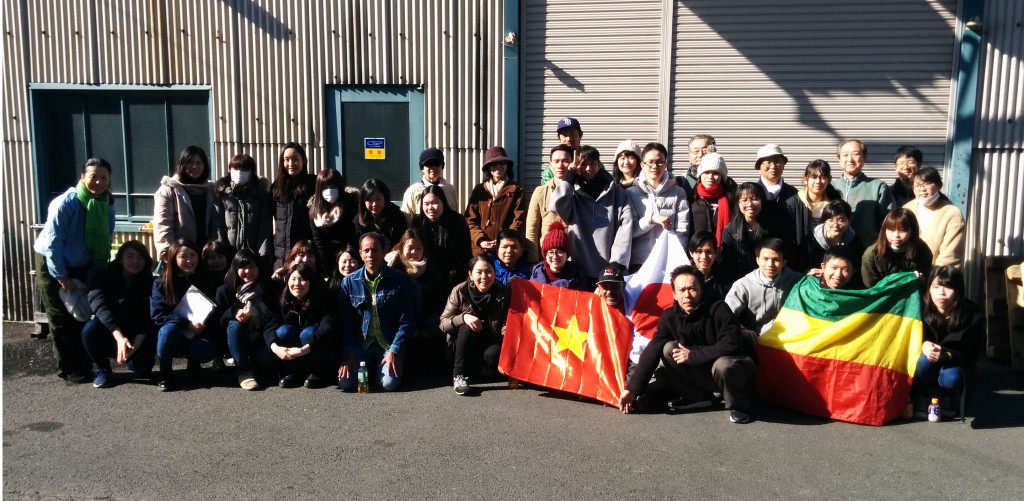 Today's participants. Thank you for your work!