It's still August, but neither boiling hot nor rainy and about 70 participants, the biggest number so far, joined today's work. We refurbished 29 wheelchairs and have finished 90 wheelchairs for Nepal in total. We also finished packing 43 for the Phillippines with no refurbishing work. We don't have to since our partner organization in the Phillipines is able to do refurbishing work by themselves.
It's a little after ten a.m. Lots of volunteers had already come and started to work.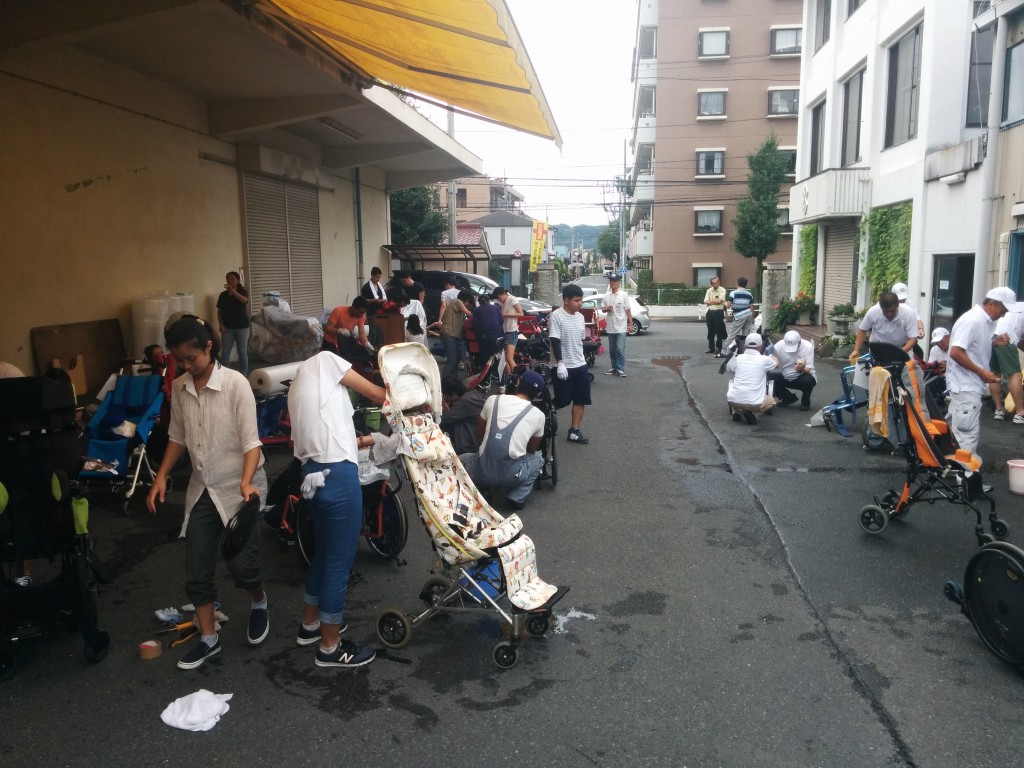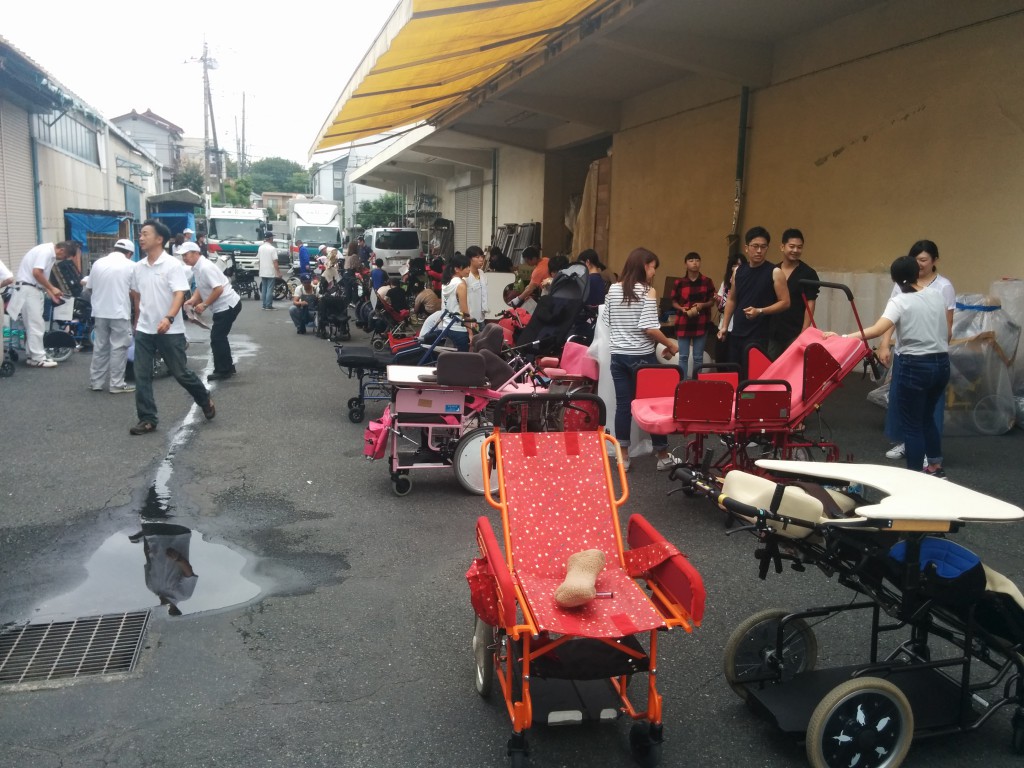 Today's participants: 12 members from Tokyo Akishima Chuo Rotary Club, 10 Nepalese residents in Japan, 15 students from Sagami Women's University, Fussa High School students, Tama Technical High School students, and other volunteering members.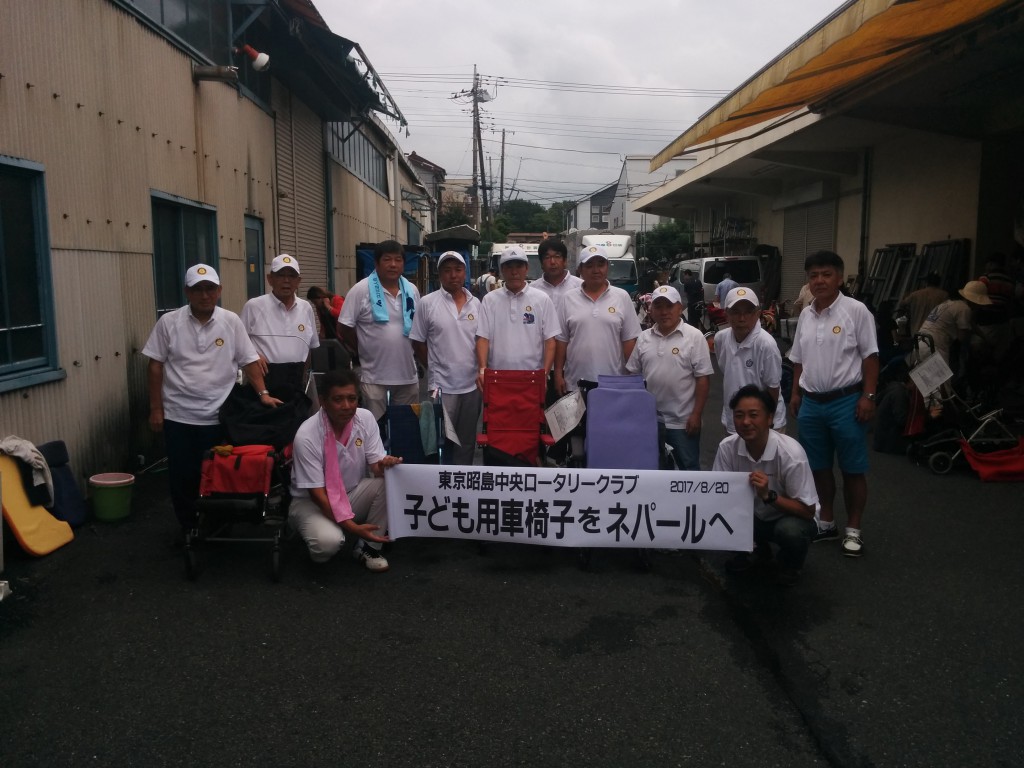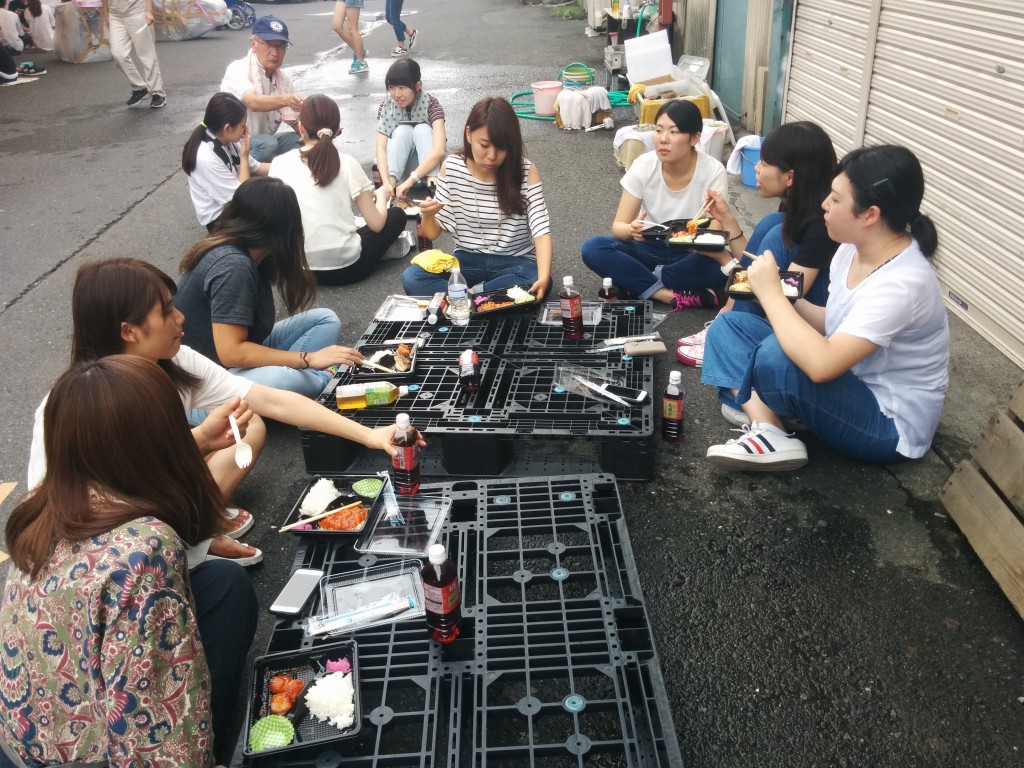 (Photo left)This volunteer says he is interested in such work and that he is thinking about associating our activities with the bike-related events he has been hosting.
(Photo right)This volunteer also joined our activity for the first time. Good Job!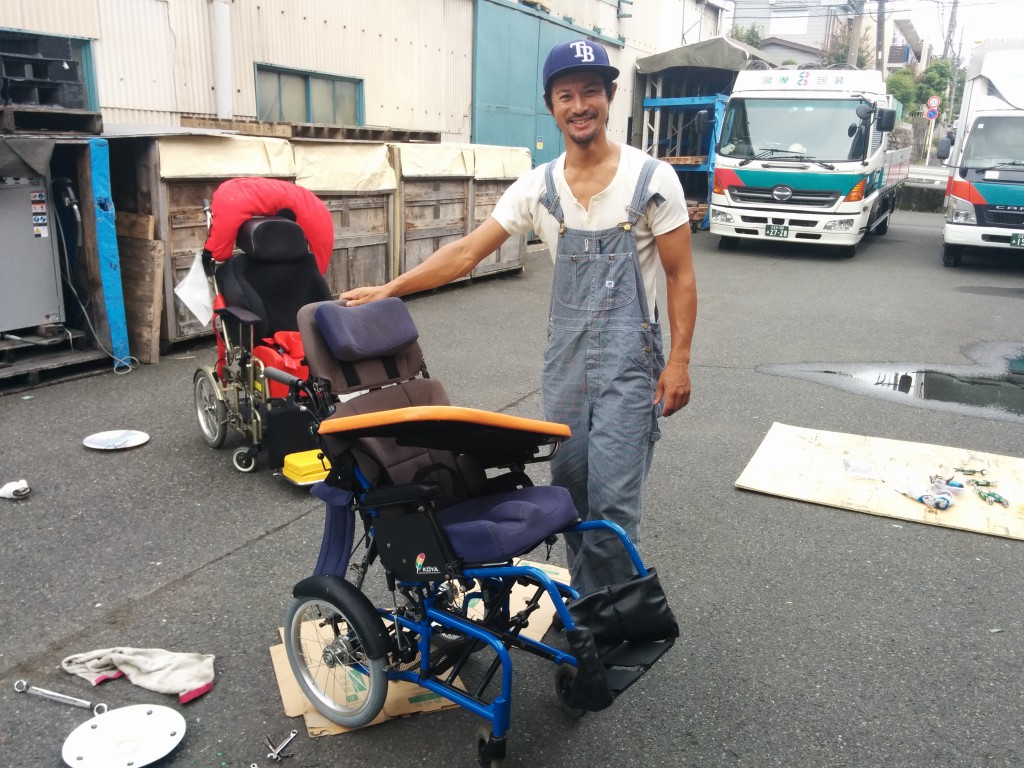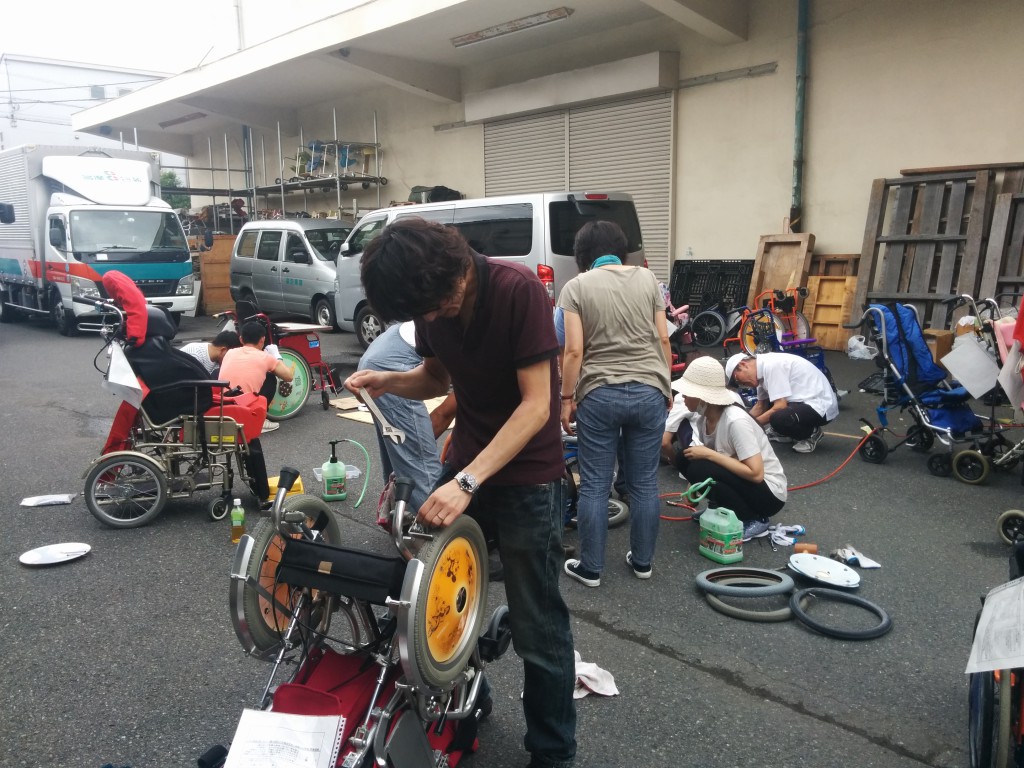 (Photo left)A boy in Nepalese group doing his part.
(Photo right)Tokyo Akishima Chuo Rotary Club members working energetically.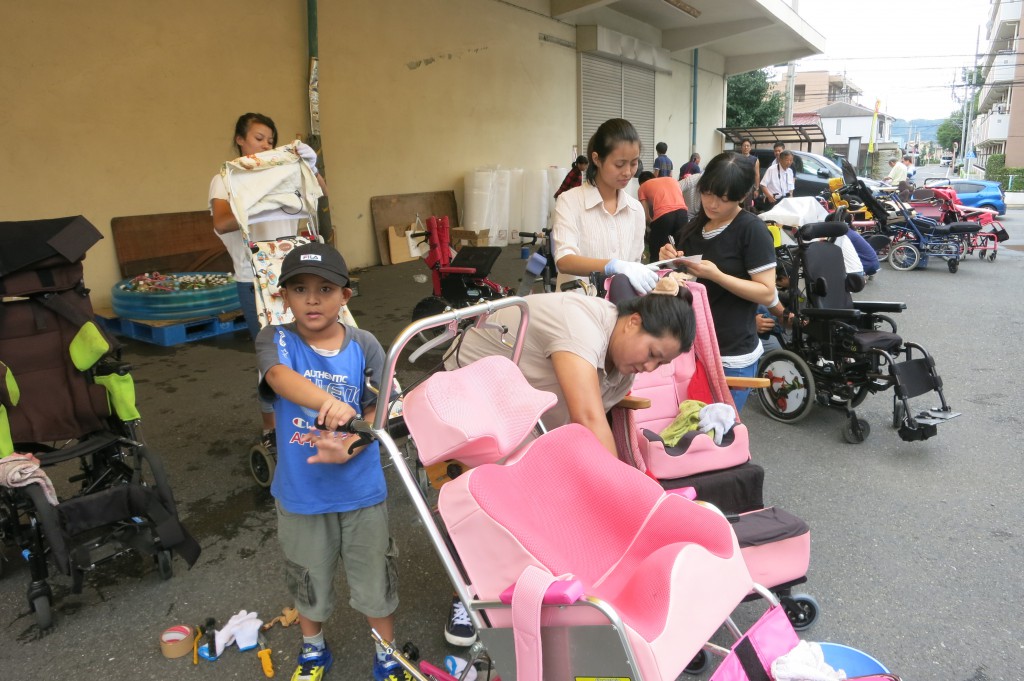 (Photo right)Packing carefully so that wheelchairs will not get damaged during transportation.
(Photo left)Wheelchairs waiting for loading onto a container.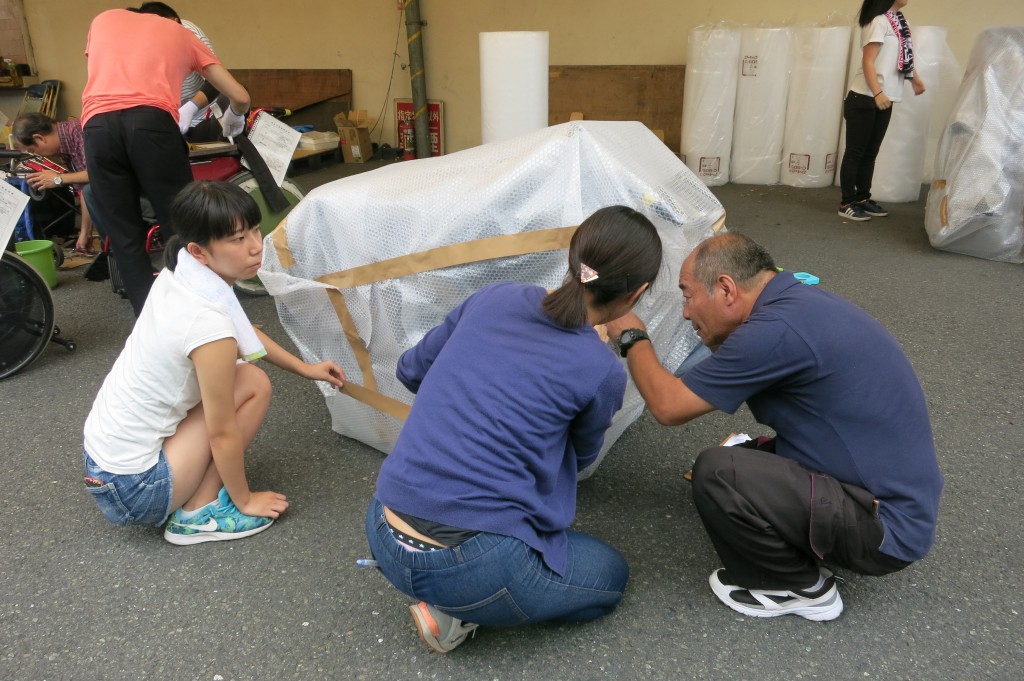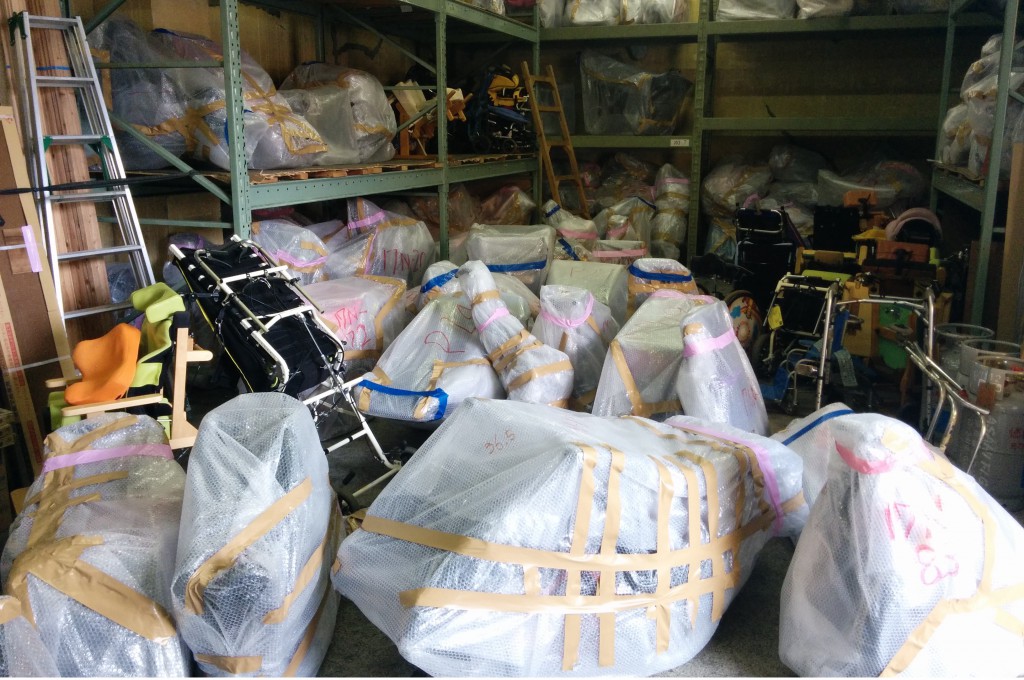 We sometimes fix armrests.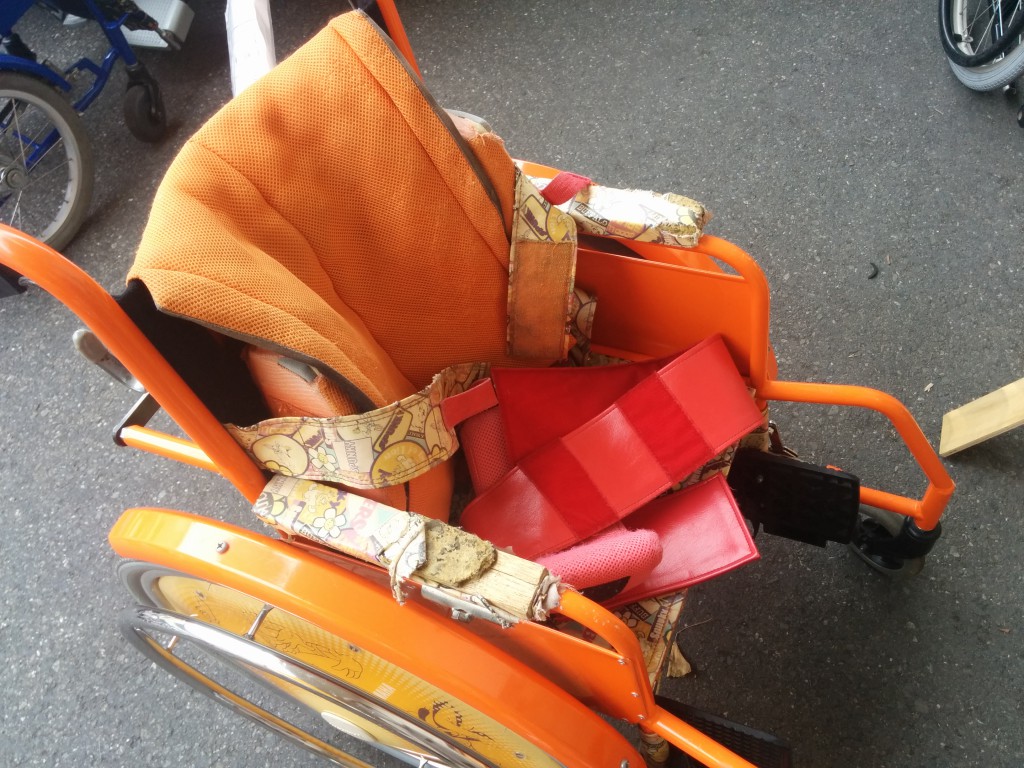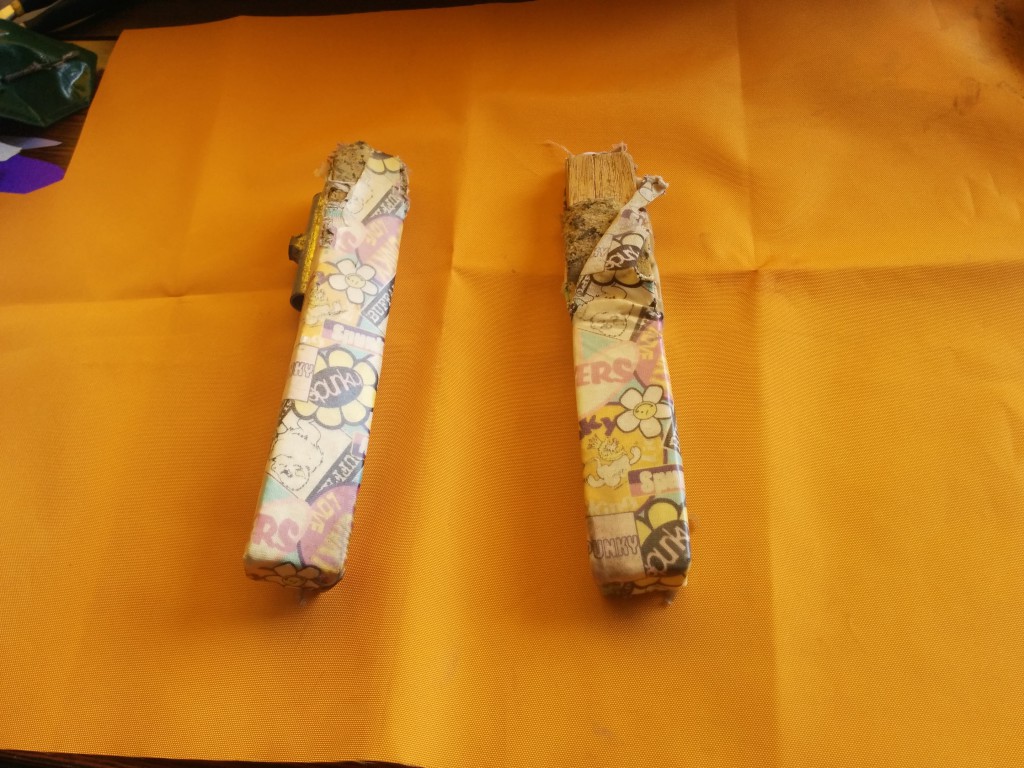 These armrest need exchanging. First, we remove them.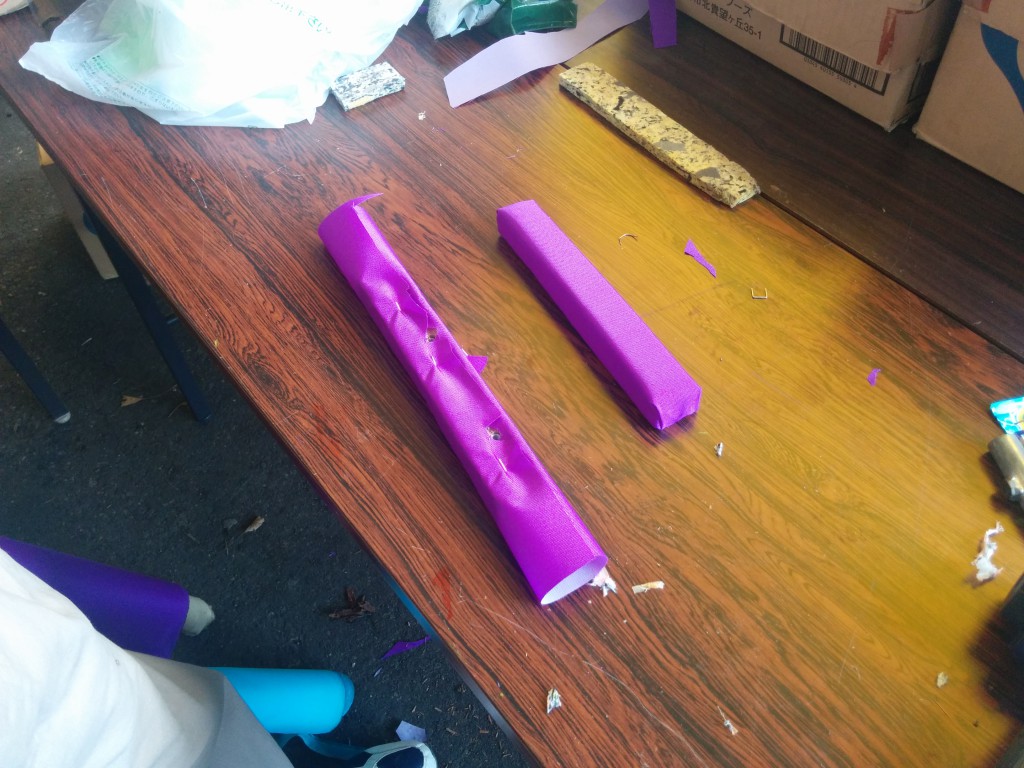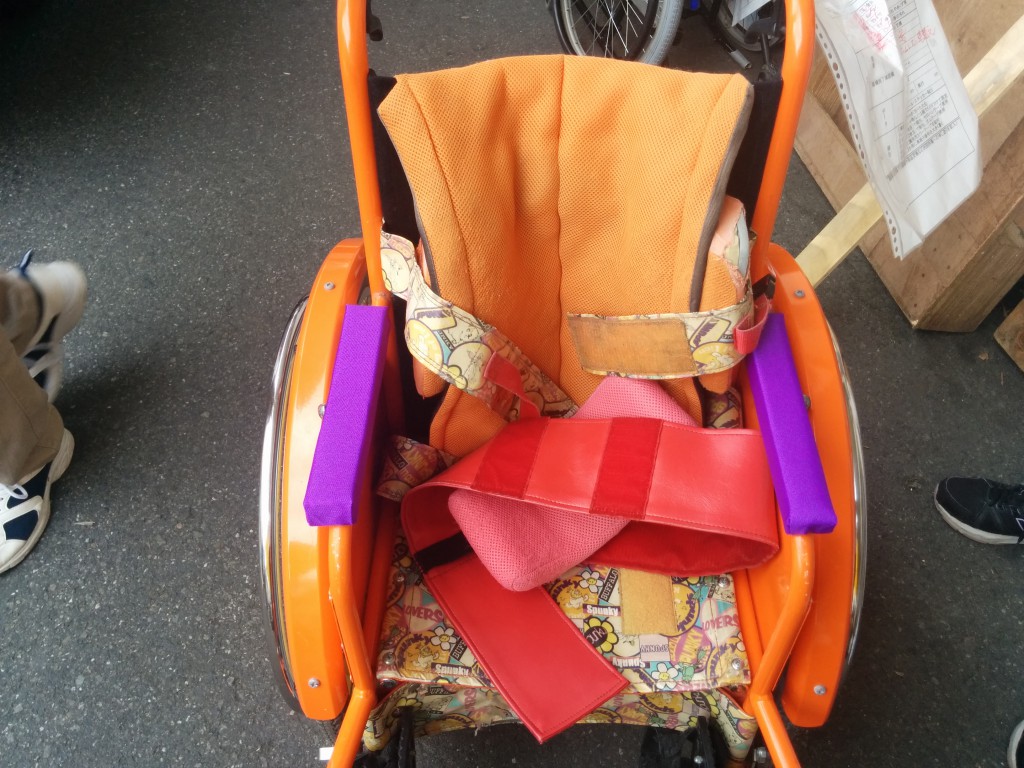 We get new cushions and cover them with new cloths.
Nicest treat for the work in such a muggy day: watermelons and cool drinks!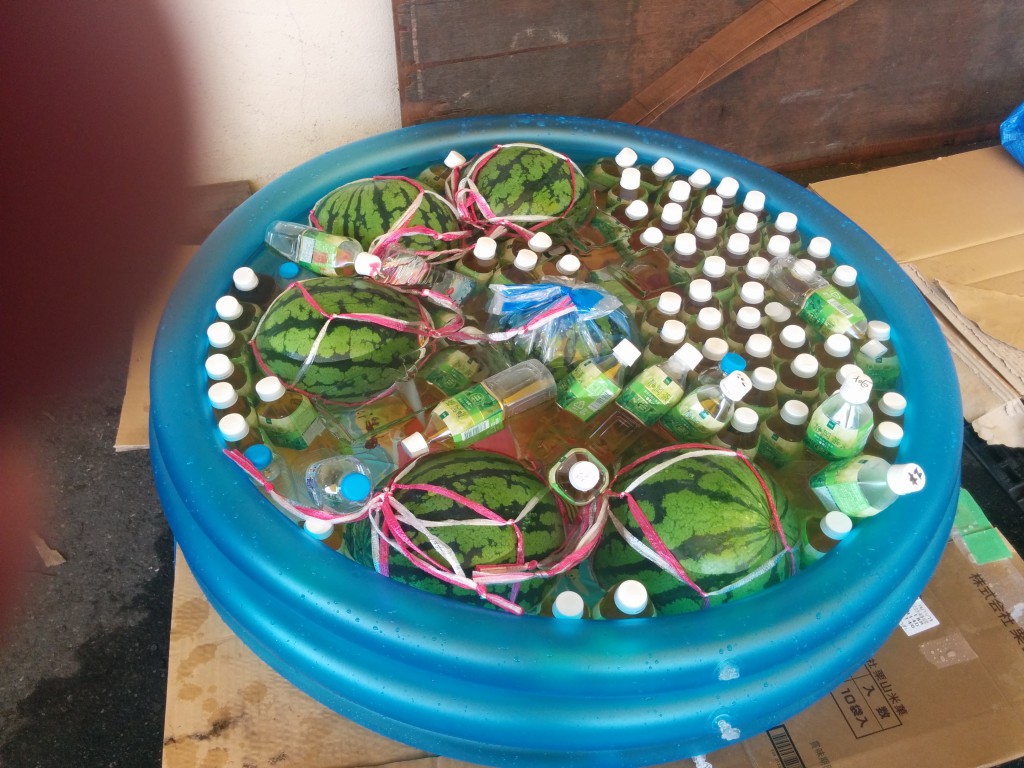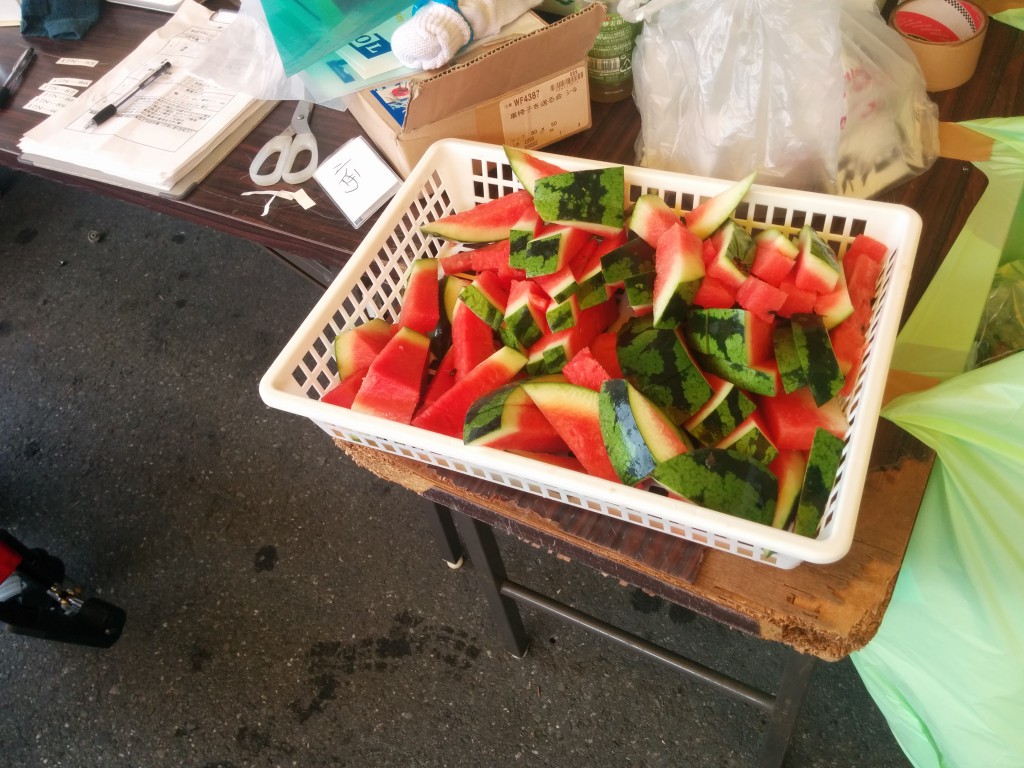 (Photo left)Volunteers listening to our staff member's talk about today's work.
(Photo right)A member of Nepalese group thanking for today's refurbishing work for Nepal and hoping for another project.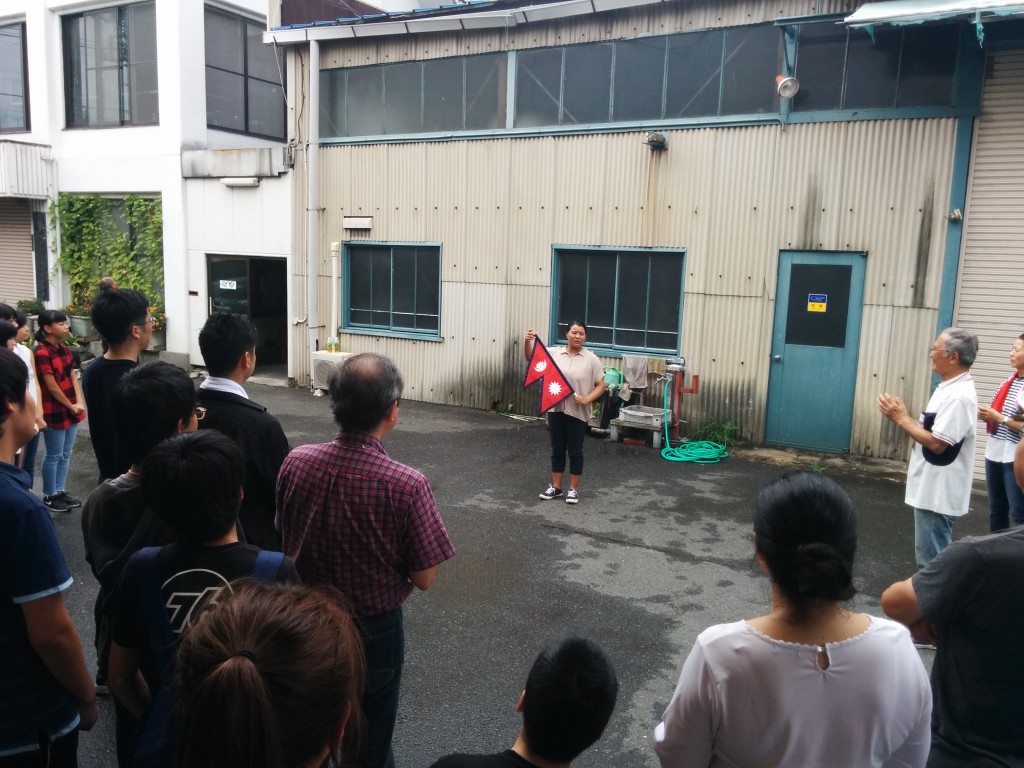 Taking pictures of all the participants.