On December 25, I invited Mr. CHAM Ugala Uriat, Ambassador of Ethiopia, to my costume store.
Mr. and Mrs. ambassador came with their children, the minister and the secretary. Mr. Abeba, a member of our NPO, played an important role as an interpreter.
Preparing six sets of kimono was not an easy task, but all the guests were delighted to have this opportunity and they went to a Japanese restaurant for lunch with their kimono on.
The ambassador made a request to continue sending wheelchairs to Ethiopia, naming Gambera, his hometown, as a place where the wheelchairs would be sent.
To my joy, everything went on in a friendly atmosphere. I hope that today's kimono experience serves as a nice remembrance of their stay in Japan.

December, 2018 Hirokazu Morita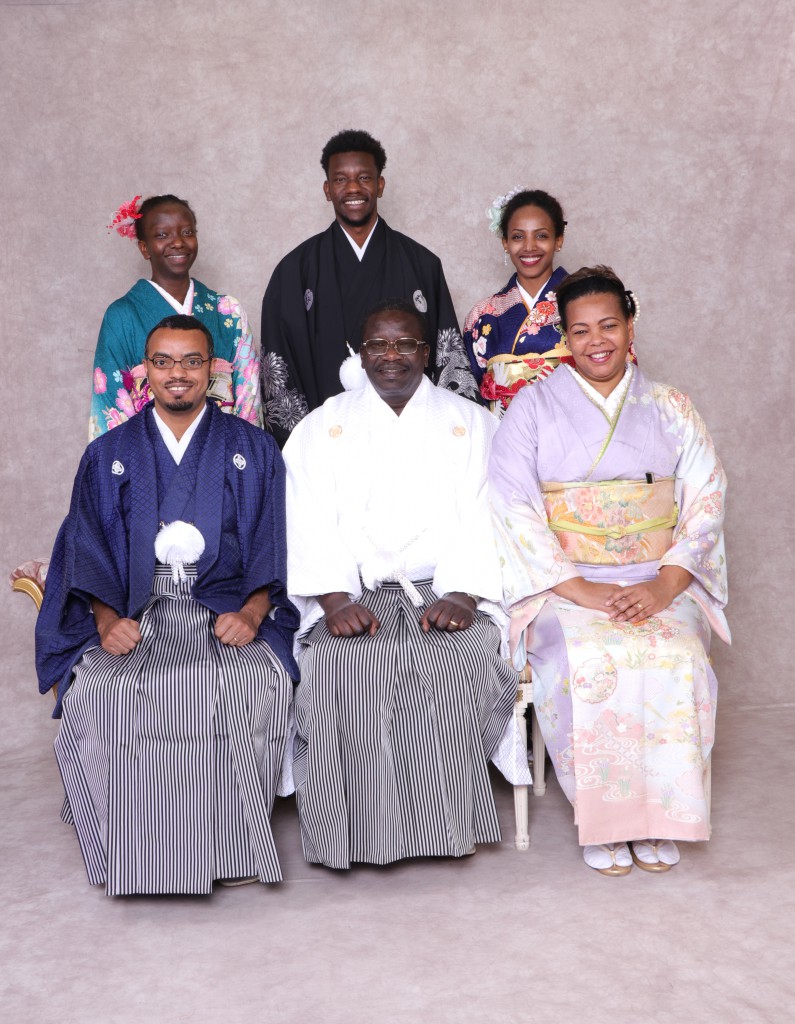 -Mr. and Mrs. ambassador(Front)
-The minister
(Left in the front row, in blue kimono)
-The daughter, the son, the secretary
(Rear, from left)
Mr. and Mrs. ambassador visited our monthly meeting in October, making a tour of our regular refurbishing work.
The detail is from here.