Oct. 7, I went to "Paraguay Festival," an event held annually at Hikarigaoka Park, in my neighborhood. It was a hot day, but there were lots of people joining the festival.
I visited the guests' seats to find Mr. Toyotoshi, the former ambassador. He is now the president of Toyotoshi Group, which deals with selling cars, mostly Toyota. He says he's still traveling between Japan and Paraguay.
Mr. Raúl FLORENTÍN ANTOLA, the present amabassador, also recognized me as a volunteering member and both of them were very pleased when I told them about our plan to deliver 80 to 90 wheelchairs to Paraguay next year.
Mr. Toyotoshi said, "The container will be 20-feet, then," and Mr. Raúl said he'd like to join our monthly activity. As for the paperwork of the delivery, my job is to talk with the secretaries from now.
The festival was full of entertainments like Paraguay music and "ParaColle(by the emcee)," a show of folk costumes of the country. The ambassador said in his speech that this is the 40th year since JICA started its activities in Paraguay, and the representative of JICA made a speech, too.
There also was smoke rising thickly from the barbecue booth, and so many people were waiting for nice and giant grilled beef for more than an hour in a long line.
         Oct. 7, 2018   Direcotr, Oda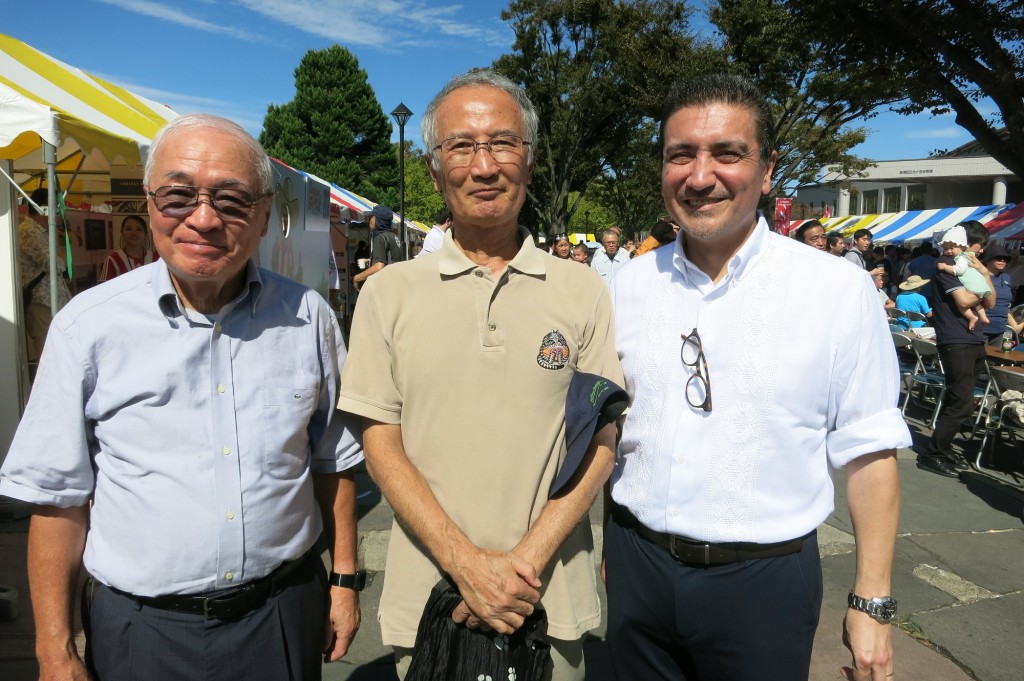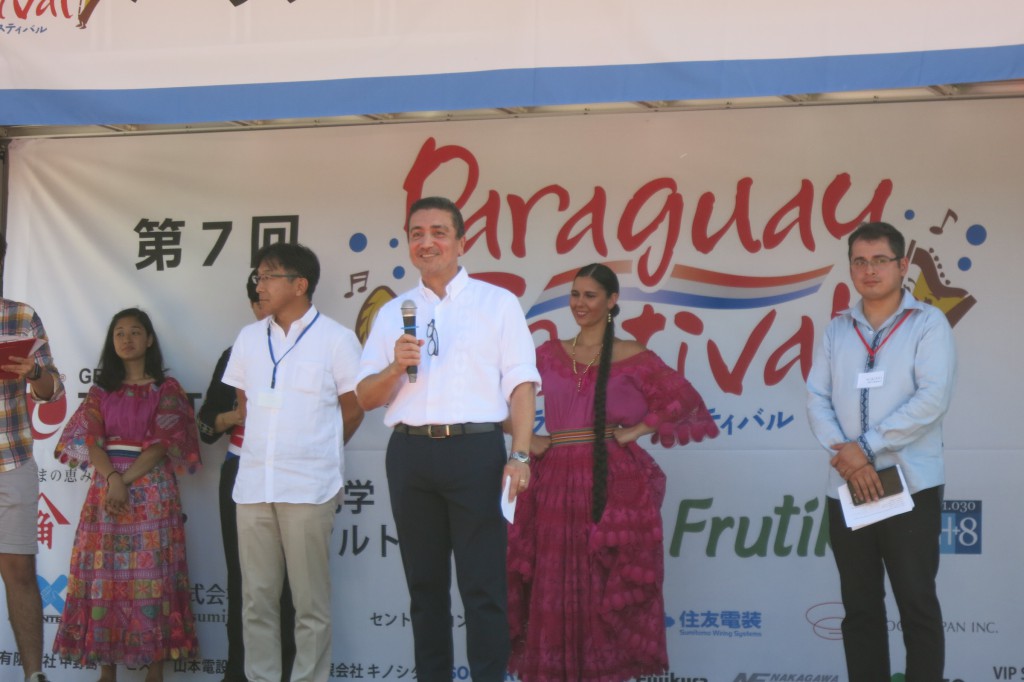 (Left) Mr. Toyotoshi, the former ambassador, Mr. Oda, Mr.Raúl, the present ambassador(from left to right).
(Right) Mr.Raúl, making a speech on the stage.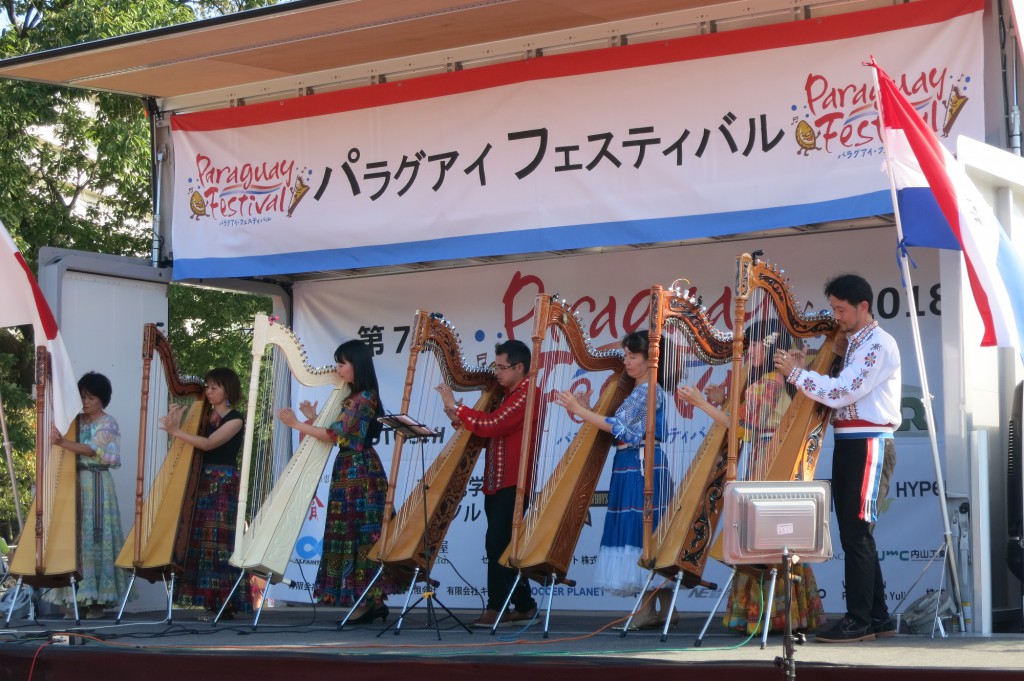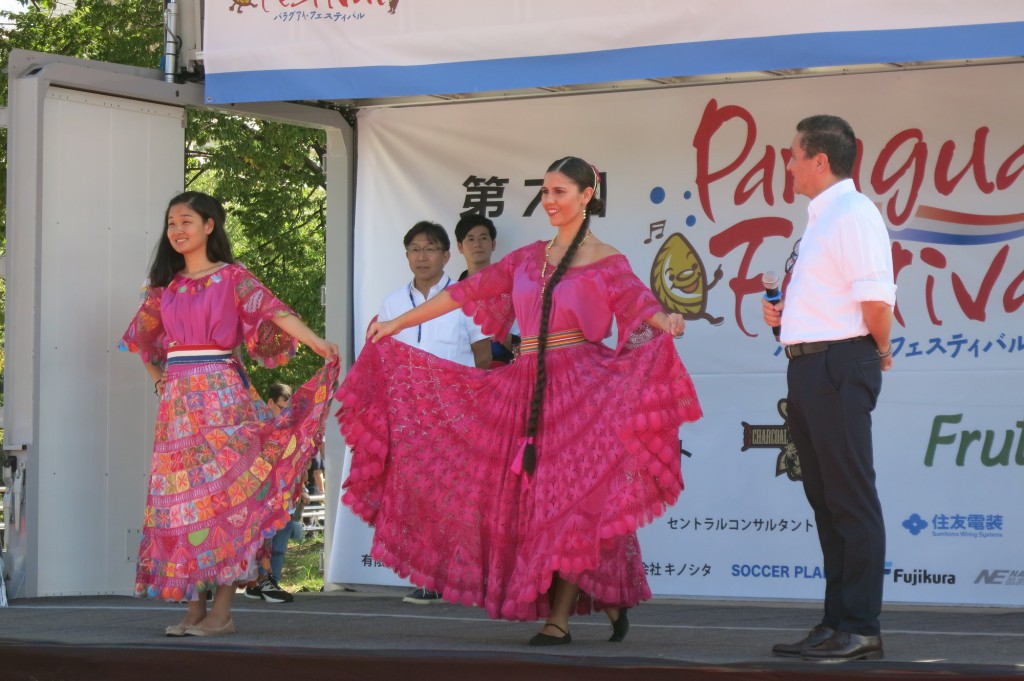 (Left) The stage.
(Right) Mr.Raúl, introducing their folk costumes.