More than 250 drawings from 10 countries were sent to us by request of our late director, Mr. Katano, who had asked overseas children on wheelchairs to show how they felt by drawing a picture.
We held an exhibition of those drawings on August 27th ~ 29th at Fussa Art Gallery so that many Japanese people especially those children and their families who provided us with their wheelchairs could see the pictures.
The exhibition was held under the joint support of the NPO, ILSC. Into the donation box there was put 6,000yen. We really appereciate such donation and ILSC's support.
We're planning to hold the next exhibiton on Wednesday, October 24th through Sunday 28th. We hope lots of people will come to see the children's drawings.
August, 2018 Hirokazu Morita
-The first Exbition at Fussa Art Gallery-
Mr. Nakajima, president of the NPO, ILSC, Mr. Morita, Mr. Yamaguchi, director of the NPO(from left)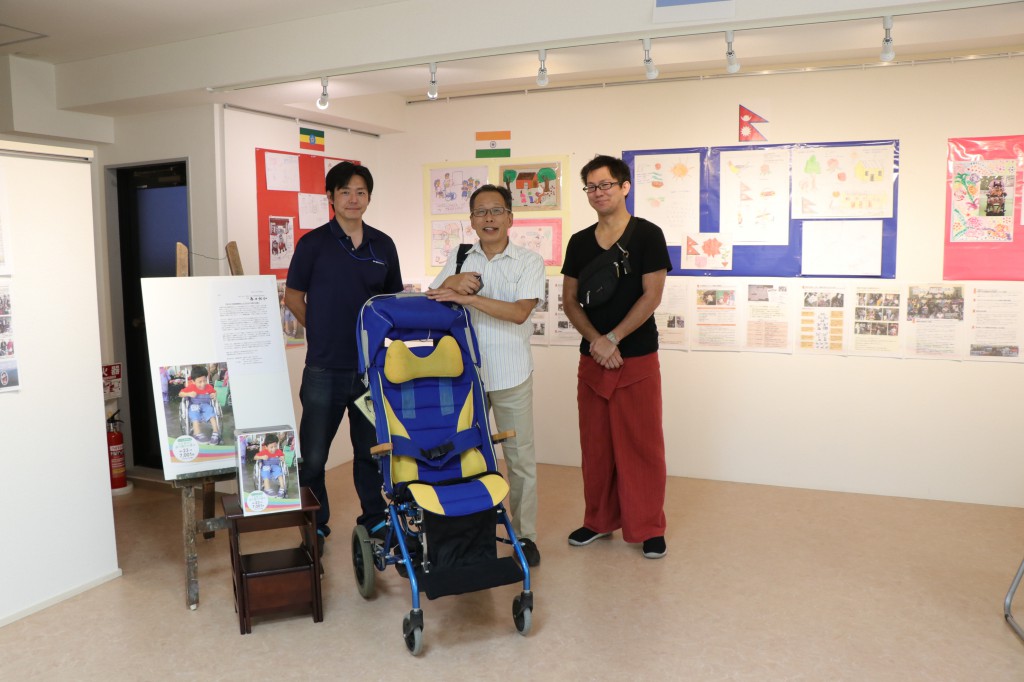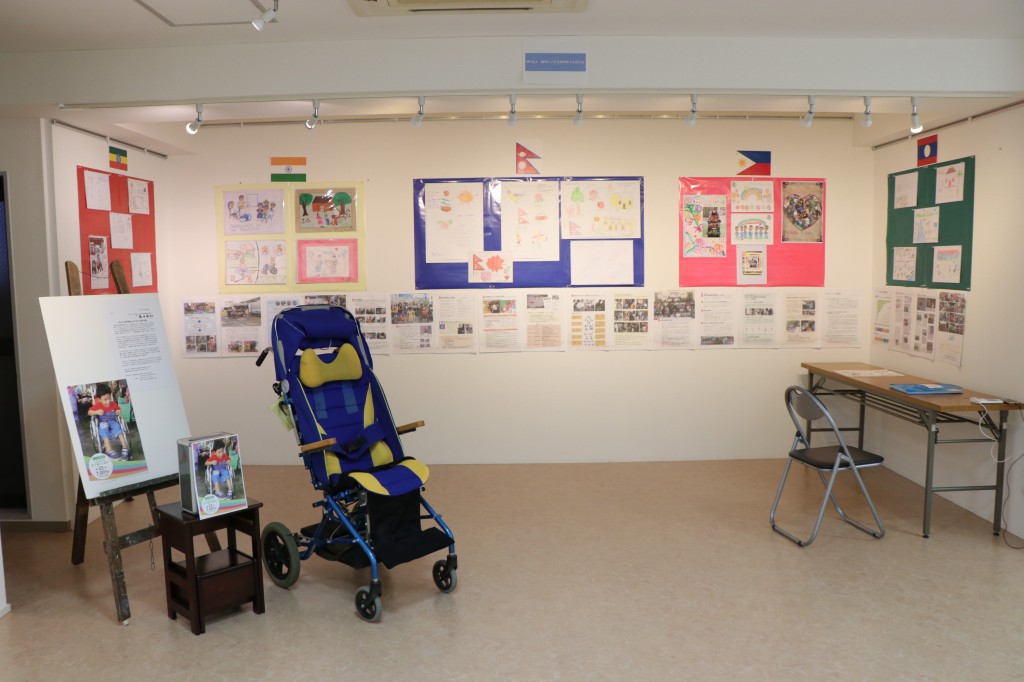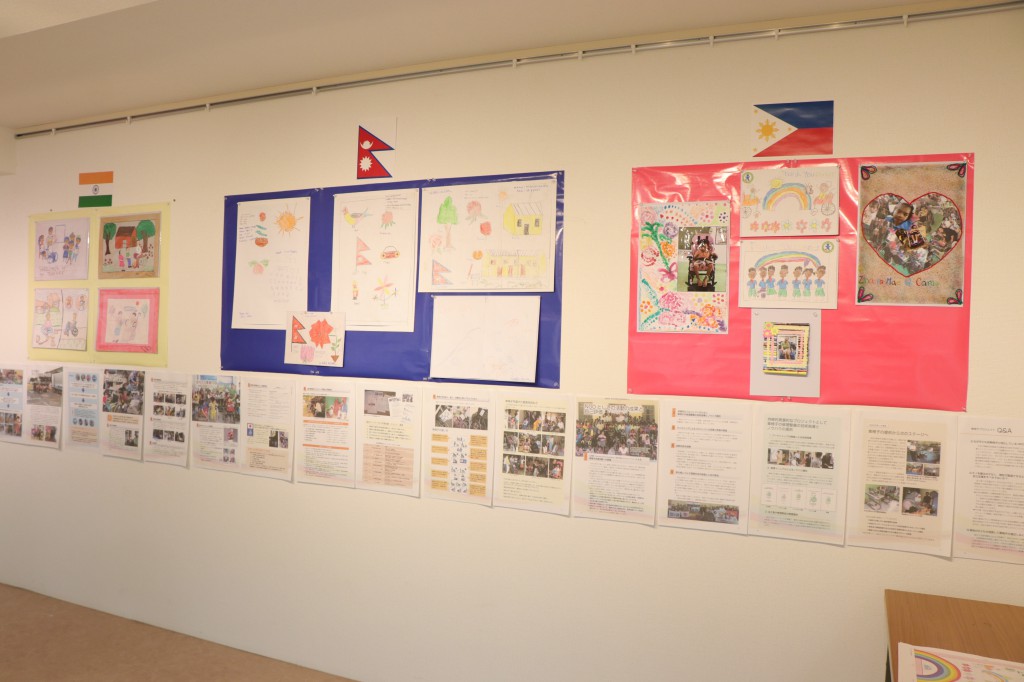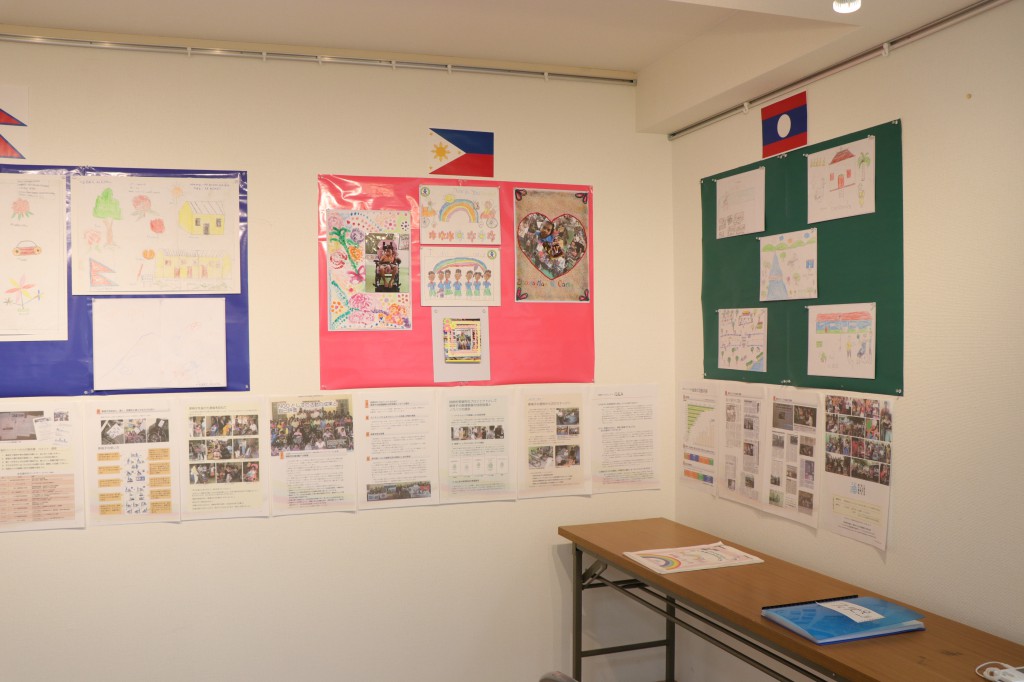 Next Exhibition's Schedule: 10:00 ~ 18:00, October 24th ~ 28th, 2018, at
Fussa Art Gallery.