Message of Condolence from the president, Hirokazu Morita
Mr. Katano made every effort to promote our activities for 15 years from the very beginning. With his broad overseas network, he kept catching contact with foreign partners and negotiating with the government. Moreover, he tried to grasp the circumstances of needy children by visiting children who were donated wheelchairs. He passed away at the age of 80. Without his sincere and energetic work, our organization would not have made such progress. I'm determined to keep his deep thought in mind and work on our activity of sending wheelchairs to overseas children.
May his soul rest in peace.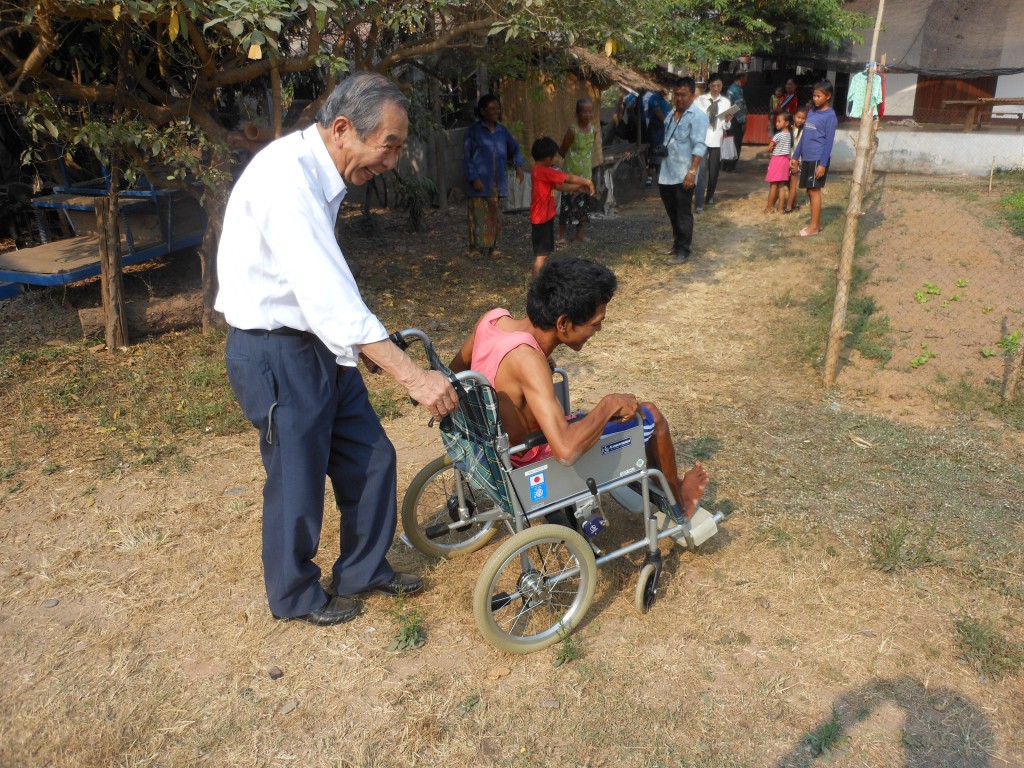 Mr. Katano, getting a child on his new wheelchair and trying to see if it's comfortable for him, in Laos, March 2017.