On July 20, 2017, we, four students of Sagami Women's University, visited Kamakura special school with two members of the NGO "Volunteers' Group To Send Wheelchairs To Overseas Children"(VGSWOC) for the purpose of collecting wheelchairs.
It was the last school day before the summer vacation, and we saw students going home while listening to staff of the school. Then, we loaded 16 wheelchairs, 11 supportive devices, and 2 electric wheelchairs onto the truck.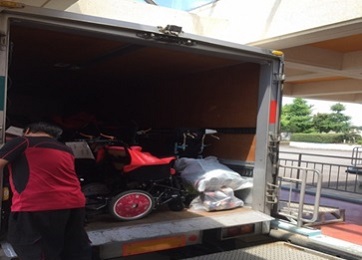 After loading all of them, we had an opportunity to experience riding wheelchairs with the help of staff.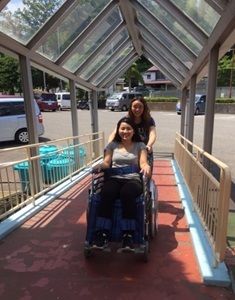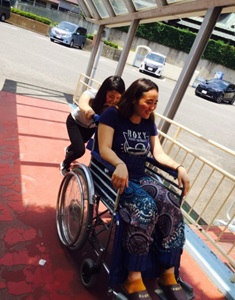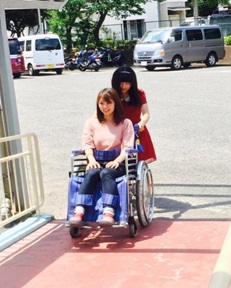 By riding or pushing wheelchairs ourselves, we noticed what we should care in controling them and somewhat understood how wheelchair-users feel.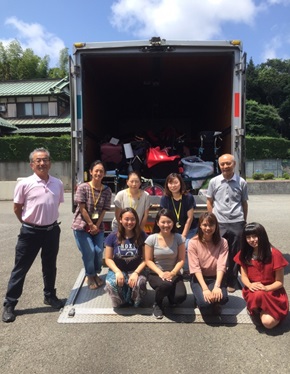 Photo with PTA members and voluntary members of VGSWOC
It was a precious experience especially for three of us, who have visited a special school for the first time. We have understood the importance of our refurbishing work. If there's something wrong with a wheelchair, it will affect controling it and may cause a dangerous situation for its user.
July 20, 2017, Yokoyama
(Student of Sagami Women's University).