Why don't you join us? (Joining as a member)
Currently, due to the coronavirus, regular large-group activities are suspended. However, we hold mini-meetings with a small number of people at any time. If you would like to take part, please contact the secretariat.
We meet on the third Sunday every month from ten a.m. to three p.m. at Hamura(*1) and in order to deliver the used wheelchairs in best condition, we refurbish wheelchairs and pack each of them to be loaded.
*1 Our working place changed from Fussa to Hamura on January 2014.
Everybody is welcome to our activity. There is a variety of participants, men and women, young and old, various nationalities. Some volunteers come with their children. You can join us in groups or by yourself. You don' t need any particular knowledge or preparation. All working tools are provided. Clothing fit for work is suggested.
It's fun to work together. You can work and have a chat at the same time. We'll show you how to refurbish wheelchairs. If you are too busy, you can join half a day. No entry fee is needed. No worry is needed. Just take a look is OK. All you need is thoughts for disabled children.
■Working place: Haijima Warehouse
73 Kumagawa, Fussa, Tokyo
It takes 16 minutes from JR Haijima station on foot.
■Contact Us
 E-Mail : Secretariat
■Photos of refurbishing wheelchairs work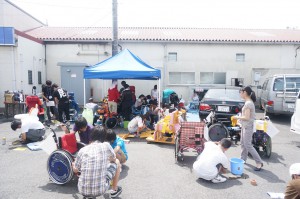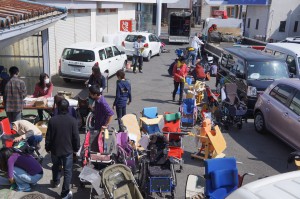 There are more than fifty participants at most, from companies, colleges, high schools and Boy Scout.
There are participants from abroad, Ethiopians, Vietnamese, Malaysians and Nepalese, making it a good place of international friendship.
Sometimes they serve their local dishes for lunch. We enjoy socializing with each other outside monthly meetings as well.
It's a small step of international exchange.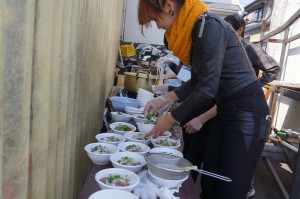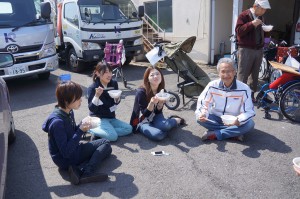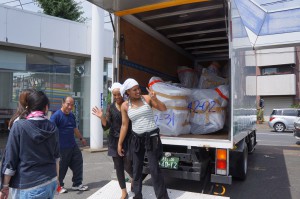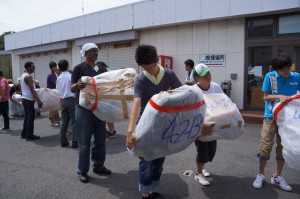 Sometimes a report of overseas activity is made after a monthly meeting and it's a good opportunity to share the sense of achievement.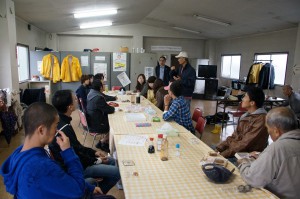 Please feel free to join our activity and be a supporter of children abroad.
Activity report is distributed at your request. We're looking forward to your participation.