Please Give Us Your Used Wheelchairs
Used wheelchairs are provided regularly by schools for disabled children, foster homes, and health and welfare centers in the Tokyo metropolitan area.
First, we make an arrangement with the PTA members in charge of used wheelchairs. Then we visit schools and homes at the appointed time and collect wheelchairs provided by parents.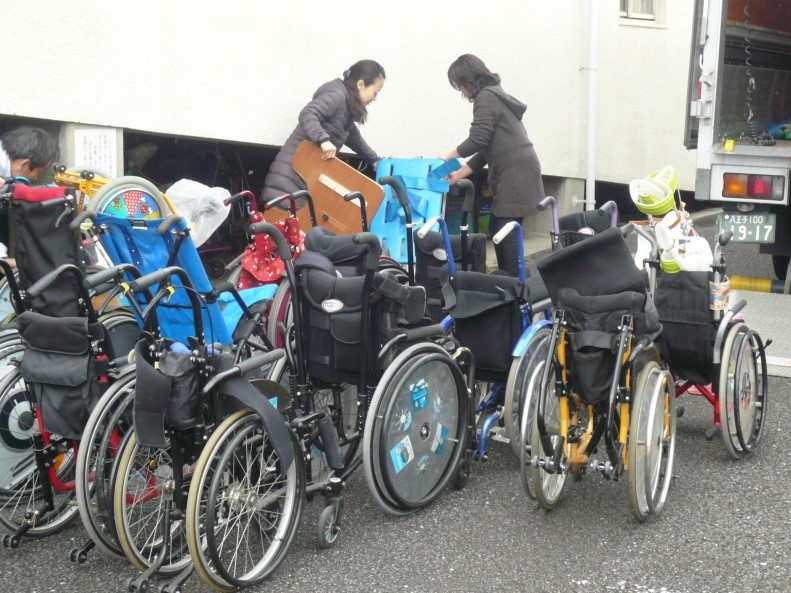 ・We visit your place to collect wheelchairs if there are about ten of them,
but even if you have less than ten wheelchairs, just let us know.
・Please provide us any supportive devices as well.
・Collecting fee is free. The cost is covered by both public and private
subsidies and donation.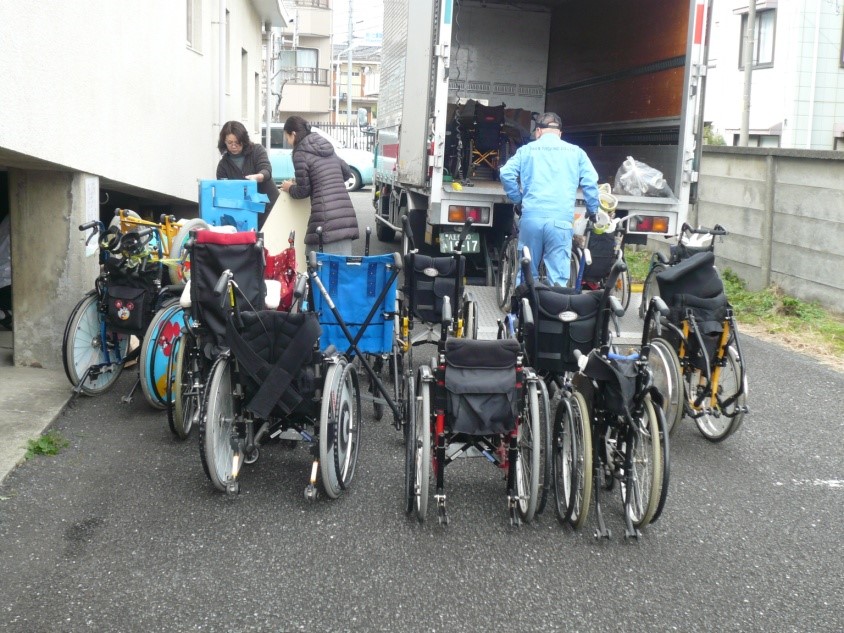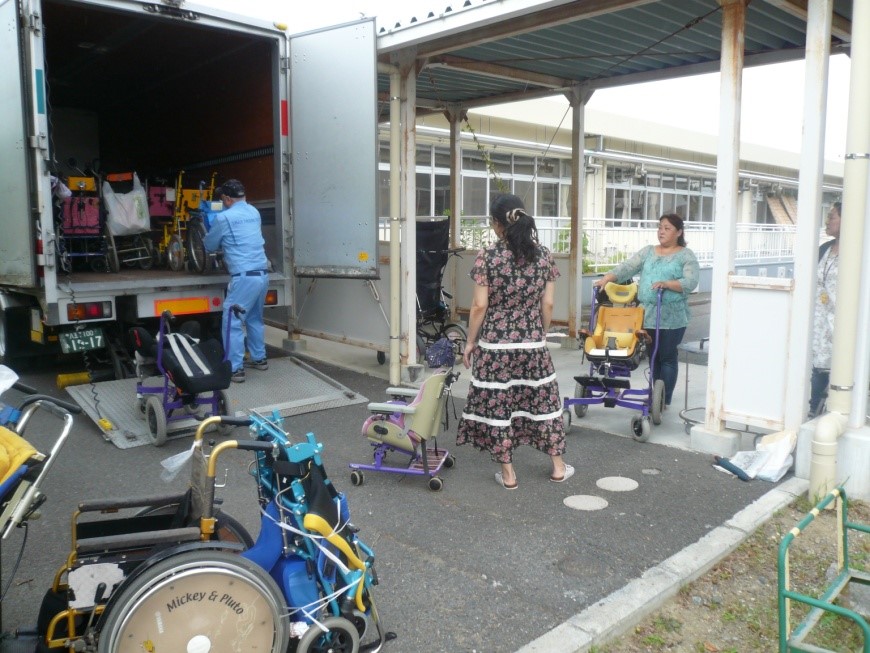 You can also bring a used wheelchair or send us by delivery service.
■Contact Us
< NGO The Volunteers Group to Send Wheelchairs to Overseas Children >
  197-0012 3-7-13 Kamihira, Fussa-shi, Tokyo
  Chairperson : Morita Hirokazu
  Mail : info@kotobukiya.com 
  Access : Map
■Comments from providers
I used to throw away wheelchairs feeling 'Mottainai (What a waste!)'
It is helpful of you to come over to school and collect wheelchairs for free.
I didn't know I could be of help to children abroad.
I felt some relationship with children abroad.
I'd like to join your activity.
I want to know the situation of children abroad.
Please support us by providing used wheelchairs for children abroad who need them !!